Ensure network health across 29 countries
About Tahitian Noni International
With 66 offices and more than 1,000 employees worldwide, Tahitian Noni International is a network marketing pioneer in the bioactive supplement business. Marketed under a direct sales model on all seven continents, the company is among the first in the world to produce nutritional health supplements made from the tropical noni fruit, known for its powerful antioxidants, immune-boosting qualities, digestion aid and other positive health benefits.
To keep its global sales force, manufacturing and distribution systems operating at optimum health, Systems Engineer Dan McTeer and his IT team rely on Paessler AG's PRTG Network Monitor to monitor for and ensure reliable network and IT resource availability and performance, as well as dramatically reduce troubleshooting time and costs across all 29 countries - all from the company's global IT command center in the U.S.
"When I came here three years ago, the monitoring tools in place were all open source freeware or slow and cumbersome," McTeer said. "Zenoss didn't quite do what was needed and OpenNMS would take 10-15 minutes to load a page of stats for viewing. No one was really available to maintain these systems so they were never very useful."
Poor visibility, lack of reporting spurs demand for monitoring
As the company's international network grew, so too did the need to achieve visibility and maximize performance. Tahitian Noni's Asia-Pacific hub hosted its substantial data center and multiple servers with employees across the region connecting in through VPN tunnels at each satellite location. With heavy traffic demands on the company's order-entry application and desktop environment, maintaining network availability and access had become crucial to its success in the market.
"We were lacking in two key areas," McTeer said. "First, if a network device would go down, there was no notification system. Things could be offline and no one would know for quite a while, especially considering the time difference between our operations center and our Asia-Pacific locations. We wouldn't know there was a problem until someone in the region let us know. By then, the problem could have been hours old."
"The second pain point for the global company," McTeer says, "was the fact that some team members were very interested in trending reports and the ability to monitor data traffic, uptime and availability. Yet, none of the tools currently in use could adequately provide the data required."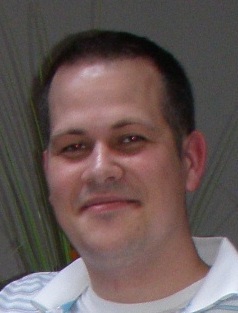 Dan McTeer, Systems Engineer, Tahitian Noni International
PRTG outshines the competition
With nearly eight years of network admin experience under his belt, McTeer was tasked with identifying, evaluating and implementing a tool that would gather network statistics, report on usage and activity and provide notification in the event of a failure. His mission led him to PRTG Network Monitor, which the company found to not only adequately meet its needs for real-time network connectivity and device monitoring, but also its budget.
"The company had tried to stick with open source solutions, but as soon as I setup the PRTG demo and showed my team what it could do versus what open source tools provided, it became obvious that the open source options were inadequate," McTeer said. "And, the price point was exceptionally competitive. By comparison, individual pieces of OpenView were $40,000 to $50,000 each to achieve the same functionality. We paid less than $5,000 for the total PRTG package."
Greater visibility, faster troubleshooting
Now with about 2400 sensors monitoring 150-175 different hosts, including networking equipment, McTeer is able to achieve real-time visibility over multiple angles of connectivity across the entire global Tahitian Noni network. The primary PRTG core server with a local probe handles all reporting and monitoring for network activity at the company's corporate offices and bottling center/warehouse.
A second remote probe monitors outside the LAN to ensure uptime and availability on the company's website, databases and the outside public network connectivity the company relies on to carry data between disparate locations. The third remote probe is tasked to monitor the company's foreign offices exclusively, to ensure connectivity is maintained in each location and speed troubleshooting in the event of a problem.
"With just six people total to manage the entire environment around the world, we rely heavily on PRTG to let us know what's going on," McTeer said. "Oftentimes we know that something is down before the office staff may even realize it."
When it comes to troubleshooting network issues, McTeer reports that PRTG easily cuts 30-45 minutes out of the diagnosis process, allowing his global support staff to respond more quickly to resolve issues. With each engineer armed with portable notebook PCs, PRTG's web-based interface makes it easy to spot problems on the go, open a command prompt and fix the problem from anywhere with an Internet connection.
At one time, traffic from four of the company's Asian offices all connected via VPN to a main hub and then to U.S. headquarters in a strategy designed to ensure greater reliable availability through more solid telecom infrastructure. But when the satellite offices began experiencing very high latency of 1500 to 3000 ms during times of heavy use, McTeer and his team began gathering stats from PRTG to troubleshoot the problem.
Their analysis revealed that the connections into each satellite office were much more stable than originally thought-something they had no way of determining prior to deploying PRTG-and there was no reason to route all traffic through a regional hub. The team rerouted the connections to tap directly into the U.S. corporate office, while maintaining access to the regional hub location as a backup measure. As a result, the company cut network latency for these remote offices down to less than 200 ms for a connection more than halfway around the world.
"The project started when the regional hub office went down, taking all the other offices down with it," McTeer said. "Because we're using PRTG to monitor from both sides of VPN router, we can now see which office is down or having a problem and determine whether it's the ISP that's down or an internal problem."
More efficient provisioning of network resources
Meanwhile, in some locations, McTeer and his team must deal with budget challenges-and not just of a financial nature. Due to a growing demand for bandwidth and IP capacity, it's quite common for telecom providers to impose monthly bandwidth caps in certain parts of the world. Tahitian Noni uses PRTG to analyze its data backup needs and adjust or provision its monthly backup transmission so as not to max out the office's allotment, resulting in costly overage charges that eat into its operating budget.
While the company is currently operating just three probes and monitoring the entire IT environment from its headquarters, because of PRTG's flexibility, scalability and affordability, McTeer says the company is preparing to deploy additional capacity in Asia. The plan is to establish a hub office as an alternative disaster recovery site to mirror its corporate office setup. A new PRTG probe will be set up and deployed here to ensure maximum availability and real-time redundancy in case of a natural disaster or other calamity that takes the headquarters off line.
Likewise, the company is building a PRTG dashboard for its staff in other regions that will enable them to monitor the network inside their own office, as well as at the company's corporate headquarters. The effort will not only provide the overseas teams with the capability to take care of its own network, but also monitor network status at the corporate office to support the company's redundancy/mirror disaster recovery plan.
Even with these aggressive plans, McTeer says that based on his experience with PRTG, the platform will live up to its expectations to provide the affordable, scalable monitoring solution he's come to trust.
"Our initial deployment went extremely well, and we've even migrated to a different server since we first installed it," McTeer said. "Even that went very smoothly. I don't anticipate any major challenges as we expand the PRTG capability throughout our global operations."