We are Paessler
We develop. We inspire.
We make life easier for IT experts.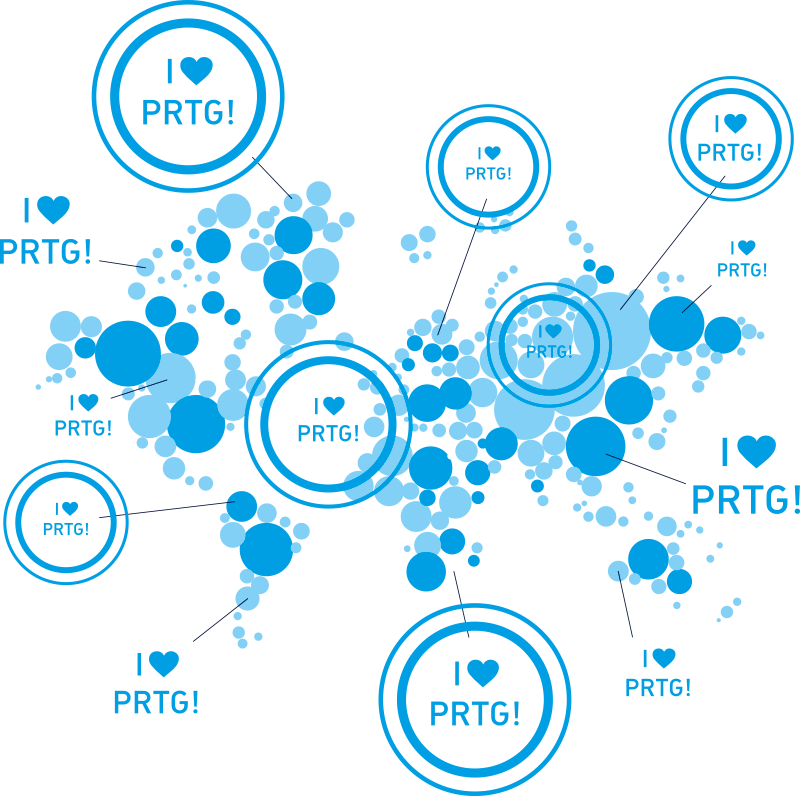 A success story takes its course:
We are Paessler AG. Founded in 1997 in the metropolitan region of Nuremberg, we are now internationally represented in many markets, supporting our partners and customers locally.

How did our software come about to make IT administrators all over the world so happy? Learn how it all began.

We are what we do
With PRTG, we have developed a monitoring solution that helps IT professionals monitor their entire infrastructure around the clock. Want to know exactly how monitoring works with PRTG? Discover all the functions and fields of application.

Our unique DNA
In line with the idea that "we are building the company we always wanted to work for," we attach great importance to the fact that work should be more than just a series of tasks – it can also be fun. Read about the values that make us who we are today.

We share our success
We are a dedicated team of thinkers, creators, and visionaries; but above all, we are people. That is why, beyond our business, we are committed to providing a better life for people.
Confirmed repeatedly: We are excellent!
Paessler AG is one of the most popular employers in Germany and has made a name for itself worldwide as an exceptional networking monitoring specialist. We're not just saying this for ourselves; numerous independent product tests and – we're even more pleased about this – 200,000 enthusiastic customers continue to prove it. See for yourself.

Want to be part of our success story?
If you are interested in our philosophy, don't hesitate - apply today. We look forward to hearing from you!