SE3 offers Paessler PRTG as a solution to monitor wastewater treatment
About SE3
Sistemas Eléctricos y Electrónicos Especializados (SE3) was established in 2007 to provide structured industrial maintenance and automation services in Yucatán and Quintana Roo, Mexico thanks to partnerships with wastewater treatment leaders in the region. With the team's technical development, they ventured into several areas related to pumping system design, instrumentation and industrial communication systems, and becoming an INSYS icom partner since 2016.
With over 20 years of experience, they offer consulting services in mechatronics systems for the water and energy sectors. Combining the experience of their technology partners, such as Paessler (the first industrial automation partner in Mexico), they can provide digitization services and products to meet current and future needs of production processes in the industry.
SE3 is a leading regional and national company that offers a wide range of services with an innovative approach in the use of industrial digitization tools to streamline production processes of its customers, such as Grupo Xcaret, Mayakoba, Construcasa, Aeropuertos del Sureste (ASUR), Cabo Norte Residential Development, Potable Water and Sewerage Board of Yucatán (JAPAY by its acronym in Spanish), Puerto Aventuras, Costa Mujeres and the Autonomous University of Yucatán (UADY), among others.
"When we integrate PRTG from Paessler, we provide a solution that allows the visualization of all industrial and communication components in a single system."

Miguel Ángel López Ávila, General Manager at SE3 (Sistemas Eléctricos y Electrónicos Especializados)
As part of its strategy to offer a full range of services, SE3 has included PRTG Network Monitor by Paessler in its portfolio of solutions for remote monitoring, viewing and alerts of programmable control systems and operating components located in wastewater treatment plants. In this case, the company is collaborating on a project with the Potable Water and Sewerage Board of Yucatán (JAPAY), which is the operating agency responsible for potable water, sewerage, and sanitation systems in the city of Mérida and the suburbs, and for providing technical support to the municipalities of Yucatán.
As water and sanitation are one of the main drivers of public health, JAPAY aims to expand the supply of potable water and ensure a sustainable service by protecting supply sources. Therefore, with the support of the government of Yucatán, all municipalities have drinking water systems to provide an efficient and quality home supply service at appropriate rates to contribute to the health of the population and the development of production activities.
Wastewater treatment or "sanitation" consists of a series of physical, chemical and biological processes that have the purpose of removing contaminants from wastewater and reaching the maximum limits established by regulations. The wastewater treatment solution is carried out in specific plants where contaminant separation processes are conducted for suitable water disposal or reuse.
Miguel Ángel López Ávila, General Manager of SE3 (Sistemas Eléctricos y Electrónicos Especializados), explains that one of JAPAY's tasks is to ensure that the inhabitants of Yucatán can have access to water. Therefore, JAPAY and SE3 are working together in a pilot project that is currently running successfully.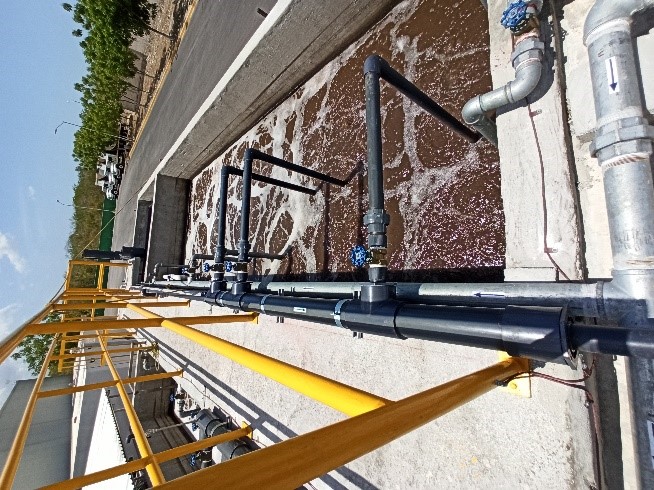 The concept of appropriate technology in water systems covers economic, technical, institutional and social dimensions. From a technical and institutional point of view, the selection of inappropriate technologies has been identified as one of the main causes of failures in the system. The wastewater environment is hostile to electronic, electrical, and mechanical equipment, and its maintenance is an endless process that requires major support (spare parts, labs, trained technicians, special technical assistance, and suitable budgets). Even the simplest systems are complicated.
"A lot of data is created in the plant, and plant managers usually had several graphic interfaces in mind. Thus, it was very difficult to communicate and control everything that happened there. With Paessler PRTG, we have found a solution that allows viewing all industrial and communication components in a single system. JAPAY, which has several technologies and brands in its plants, managed to smoothly integrate them for a complete remote monitoring, easily displayed, having constant access to measurement values of the main operating indicators. We were able to be preventive rather than reactive when we detected operating abnormalities," says López Ávila.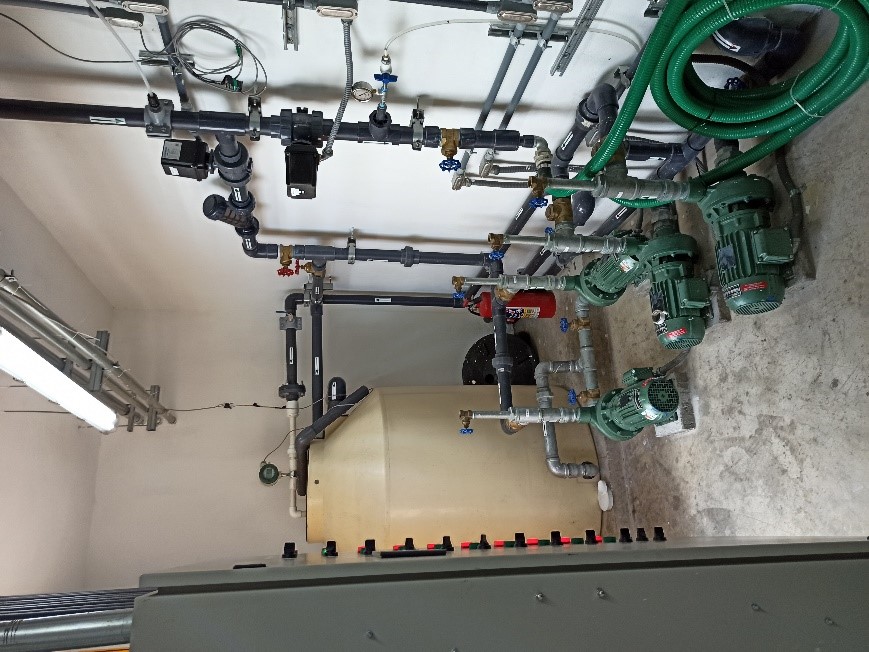 "We have known PRTG for many years. We have selected this solution because it integrates natively into the industrial operational technology environments that we offer to our customers in the region. With JAPAY, we have managed to successfully provide monitoring and viewing services in record time and according to the needs of our customers," Ávila adds.
This project, focused on JAPAY, is to address wastewater treatment systems. There is usually a treatment unit for every one or two neighborhoods in the capital city of Yucatán which injects the treated water into the subsoil. Thus, the responsibility lies not only in a successful purification process but also in the quality of the drinking water that is supplied and distributed to the population of Mérida and the surrounding areas. JAPAY has four water treatment plants in operation: Mérida I, Mérida II, Mérida III and Mérida IV, as well as seven pumps and over 100 independent systems. JAPAY has also water chlorination processes and telemetry systems.
By monitoring Operation Technology (OT) and information technology (IT) devices from a single console, it was possible to overview together the critical variables of all the plants. According to López, the PRTG solution was very well received by customers.
The interaction between PRTG and INSYS routers enabled a secure communication with the multiple PLCs located in the plants, obtaining constant measurement values on flows, tank levels, energy consumption and the status of different industrial actuators: water pumps, aerators, etc.
With INSYS routers, industrial protocols can be translated into modern protocols, such as MQTT, that offer monitoring schemes under secure high scalability standards. As plants are located in remote places and have little communication infrastructure, INSYS routers transmit data through the mobile network to an MQTT broker in the cloud. From there, PRTG has access to measurement values of the plants, graphic views, preventive monitoring, as well as data storage for analysis and search for operational efficiencies.
The JAPAY pilot project is running successfully in a medium-sized plant that processes 10 liters per second in its first stage. This government body has 36 treatment plants and 16 pumping stations that provide services to the population of the capital city of Yucatán and its suburbs. Mérida has 921,771 inhabitants according to the 2020 Population and Housing Census.
In a complex world of connected data and devices, Paessler is the best option to successfully converge IT and OT. SE3 has incorporated monitoring systems through PRTG in order to help companies from different types of business verticals to be more proactive. As each water treatment plant has its own independent technology platform that creates partial information and this prevents to see the complete picture of operation and availability, the goal is to provide an exclusive comprehensive visibility of the operating aspects of water treatment plants.
López explains that the use of monitoring technologies is not very common in the water sector of the region. Therefore, customers are surprised to see that, with PRTG, they can connect, integrate and communicate with their different technologies, brands, modules, without hidden or extra expenses, quickly and without maintenance problems.
The company from Mérida successfully helps plant managers to view all the critical measurement values of process stages on their mobile phones. As several devices that were not available before are now connected, they can easily monitor engine speeds, valve status (open or closed), water levels in tanks and key indicators in water treatment process in order to ensure that everything is working properly.
The monitoring project in JAPAY is running successfully. With PRTG, SE3 was able to provide and achieve the following advantages:
Comprehensive monitoring tool with complete visualization of what is happening in the plant
On-site control of the plant with a central monitoring display to overview operations
Visualization at any place and time using a modern, simple interface from a browser or mobile device
Escalated communication between information systems and the entire IT and industrial infrastructure
Extensive monitoring with PRTG to overview any OT and IT component that supports the water treatment service: UPS, servers, pumps, tanks, and surveillance cameras
Quick monitoring start-up to reduce control and maintenance visits
All critical components of the service chain working under the control of power sensors and water level meters, among other
Transparent and scalable system for proactive supervision of water treatment and pumping systems
Reduced implementation and licensing costs, as compared to the cost of expanding a SCADA system (software to control industrial processes remotely)
Interoperability between technologies through compatibility with leading industrial protocols (Modbus RTU, Modbus TCP/IP, Profibus DP, Profinet, OPC UA, etc.)
High service availability: 99.9999%
24/7 technical support
80% decrease of unplanned visits by maintenance electricians
Optimized planning of maintenance activities
SE3's technology and experience, as well as its high-quality services, have helped to consolidate its commitment and reputation in the region. They are users and implementers of PRTG which allows them to tackle projects in different industrial environments.
In the water treatment segment, "we will add other cases of pumping, as well as more projects, because it has allowed us to diversify and expand our business horizons," said López.
Get to know more happy PRTG customers