Monitoring financial IT
Financial IT encompasses the networks, infrastructure, systems, and applications required by financial institutions
and service providers. The past few decades have brought about massive digitalization for the financial sector and its IT systems.
And these systems must be available, stable, and secure.

PRTG keeps monitoring financial IT simple while ensuring performance, clarity, and ease of use.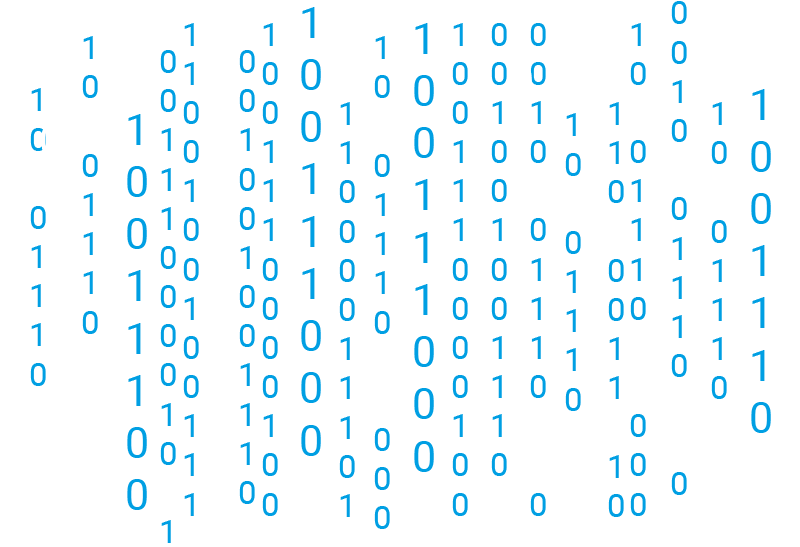 Digitalization of the finance sector
Rapid digitalization of financial services and systems has brought on massive changes: retail banks have moved online, transactions are processed electronically, and customers have access to more functionality than ever before without having to leave their home.
This change has also meant that financial IT environments have become more diverse as they have worked to meet modern requirements and regulations. Legacy systems interface with more modern systems and applications, cloud services provide vital functionality, and networks consist of hardware and protocols from many different vendors.
All of this has opened up the infrastructure to more security risks and potential points of failure as the core systems have been transformed. And the challenge is, of course, how to manage these heterogenous infrastructures.
The main challenges for financial infrastructure
Financial institutions face many challenges when it comes to their IT networks but here are the biggest ones:
Security
For financial institutions, security remains the top priority and the top challenge. With the move online, there are now more ways for systems to be compromised. Hacked bank accounts and accounting systems, manipulated ATMs, and malware are just some of the risks. IT professionals in these environments need to ensure that all external-facing networks and even internal-facing networks utilize the latest in security technology, and that they're as secure as they can possibly be. And of course, physical security is still important and includes aspects such as facility access control and CCTV cameras.
Lack of overview
Getting a meaningful overview of the entire financial IT is tricky for two reasons:
There are systems and hardware from a variety of vendors in the environment. These provide statuses and data through their own dashboards, or IT professionals use several other tools to manage different aspects of the network and infrastructure.

Many financial institutions operate across many locations, which means that IT networks are distributed and often separately managed.  
System stability is crucial
In the case of many industries but especially of the financial industry, IT downtime is money. Systems that are down can result in a loss of customer trust, a slow web server means potential clients are lost, and data loss can have severe repercussions.
And with the complexity of modern financial environments, there are a lot of moving parts that could cause potential problems to keep track of. IT professionals need to ensure high levels of uptime across the board to keep the money flowing. 
Identify the right monitoring solution
Security and reliability are key, and monitoring your infrastructure is vital in achieving these. But there are other factors that also form part
of the decision-making process: feature set, usability, price-performance ratio, licensing, implementation efforts, and technical support.
So, which monitoring tool is the right one for financial IT? Here are a few important points for the evaluation:
Comprehensive IT monitoring
The solution you choose should provide everything you need to cover all aspects of your infrastructure. Ranging from all kinds of devices like switches, routers, servers, and storage systems, to all the protocols you use in your environment, everything should be provided by one tool.
System security
The monitoring tool must be able to monitor firewalls, virus scanners, and other intrusion detection systems in your infrastructure. It should also be able to detect potential security breaches in other ways such as unusual network activity or bandwidth usage. Finally, the tool should provide an API so that you can bring data from non-IT security systems like CCTV systems into your monitoring concept.
Flexibility and scalability
Many financial institutions are large and have operations spanning the globe. A monitoring tool not only needs to be flexible enough to handle the specifics of the financial IT infrastructure, but it must also be able to monitor large scale networks across many different sites. And the tool must offer the ability to scale with your network as new sites and devices are added.
Alerts and notifications
When there is a problem in your infrastructure, you need to know about it immediately and, preferably, even before there is a problem. A good monitoring tool lets you define thresholds that are meaningful to your infrastructure and then sends alerts and notifications to the responsible IT teams for them to proactively resolve the issue.
Paessler named Gartner Peer Insights Customers' Choice in the category IT Infrastructure Monitoring Tools.
"Excellent tool for detailed monitoring. Alarms and notifications work greatly. Equipment addition is straight forward and server initial setup is very easy. ...feel safe to purchase it if you intend to monitor a large networking landscape."
Infrastructure and Operations Engineer in the Communications Industry, firm size 10B - 30B USD
PRTG: ideal for monitoring financial IT
With PRTG, Paessler offers a comprehensive monitoring solution that includes all features
that are required for monitoring the networks and infrastructure of financial institutions.

Multi-level security
PRTG can help you monitor the security of your infrastructure on three levels:
Monitoring conventional security tools: ensure that virus definitions are up to date, that firewalls are functioning correctly, etc.
Detection of unusual activity: PRTG can scan for signs of a potential attack, for example increased bandwidth usage that might be due to a malware attack
Monitoring physical security devices: such as CCTV cameras, key systems, fire alarms, etc.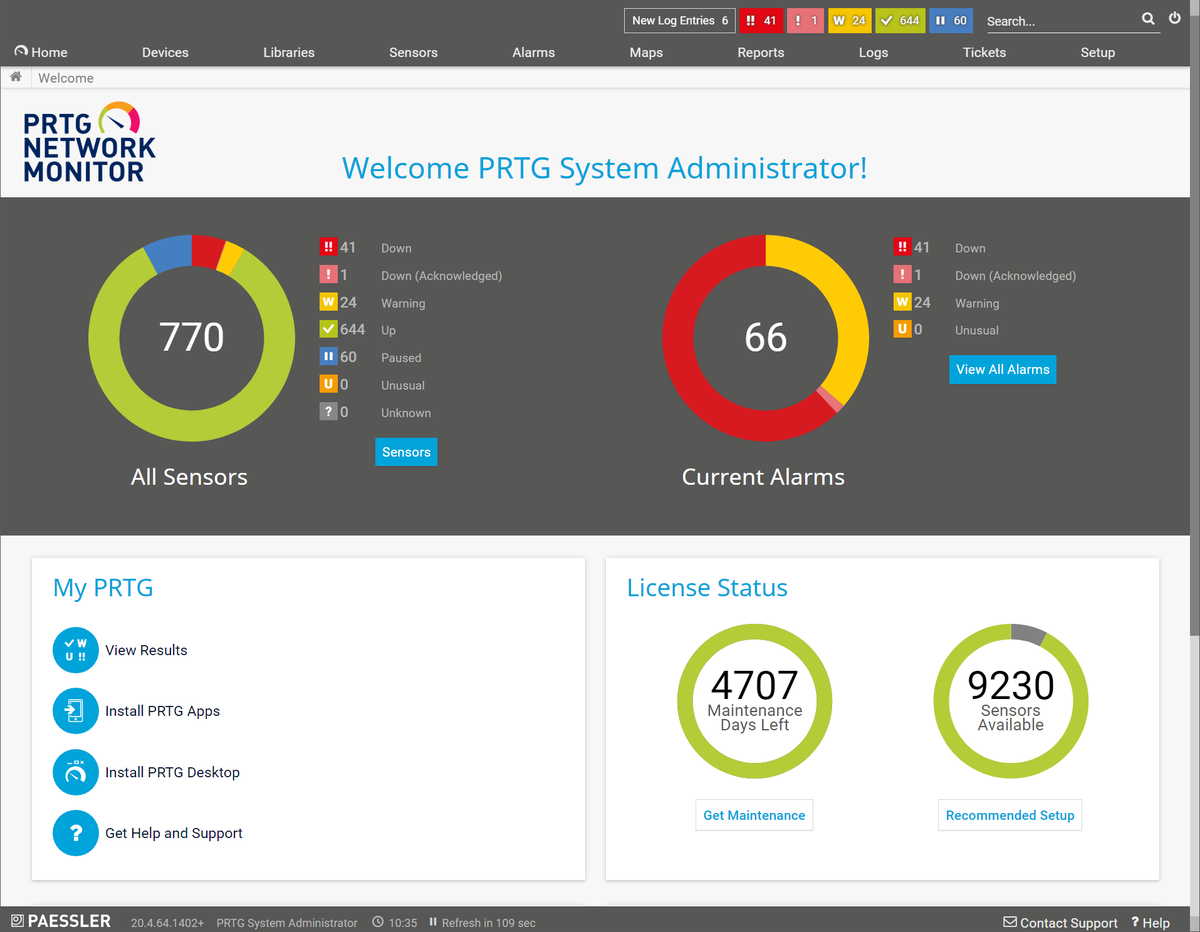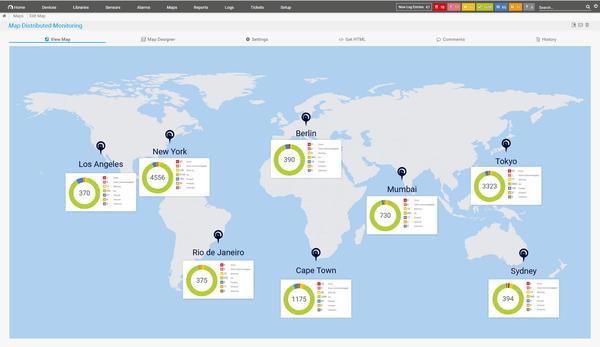 Monitoring distributed networks
PRTG Network Monitor has a remote probe feature that is excellent for monitoring multiple locations including smaller sites. Instead of implementing expensive and complex installations at each location, the data of the branches or ATMs can be recorded locally by remote probes and sent to the central installation where it is stored, analyzed, and visualized. Each license of PRTG allows the unlimited use of remote probes.
PRTG also offers licenses for larger environments. Paessler PRTG Enterprise Monitor scales with your network and provides centralized, service-based dashboards and reporting by means of the ITOps Board.
An integrated approach
The infrastructure of financial institutions is made up of diverse systems and hardware. A monitoring solution must be able to integrate all this as easily as possible into the central monitoring concept. PRTG supports standard IT components out of the box, with support for all the major protocols. For even more flexibility, almost anything can be easily integrated via the documented API.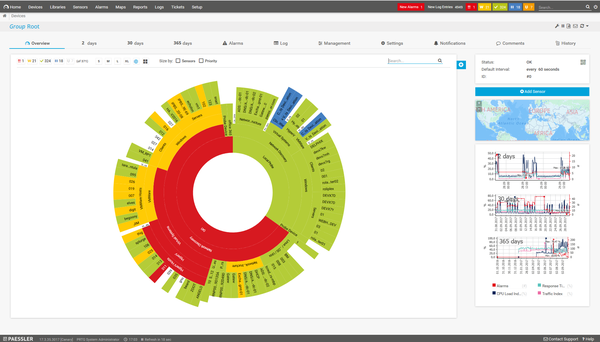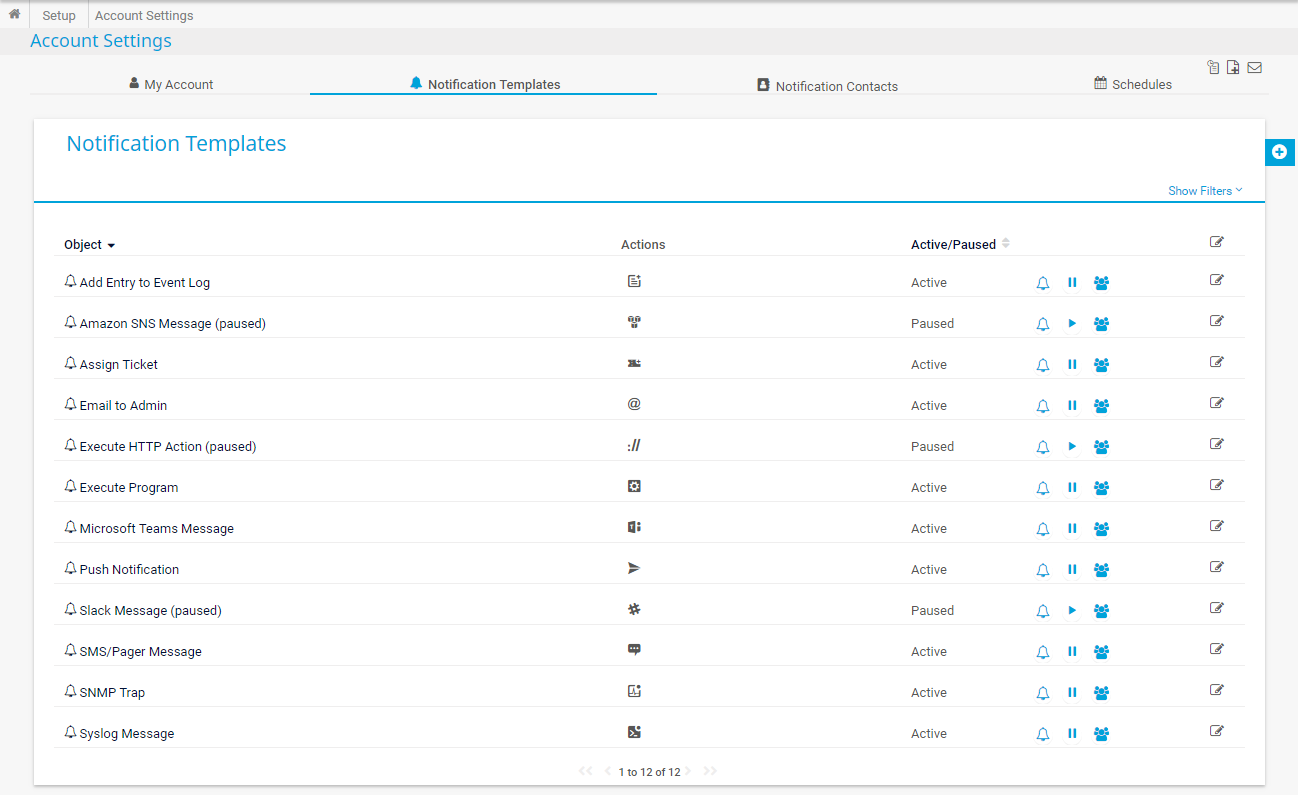 Alerting system
You can define thresholds to alert you before an outage occurs. You decide how your teams receive these alerts: email, SMS, push notification, or others. You can define escalation levels and ensure that the right team gets the right information at the right time in order to prevent or to resolve an issue.
"Easy to implement and configure with good technical support."
R. v. S., ICT Manager at Heinen & Hopman Eng BV
Success stories from our customers
Companies around the world trust PRTG when it comes to ensuring that their IT systems run smoothly.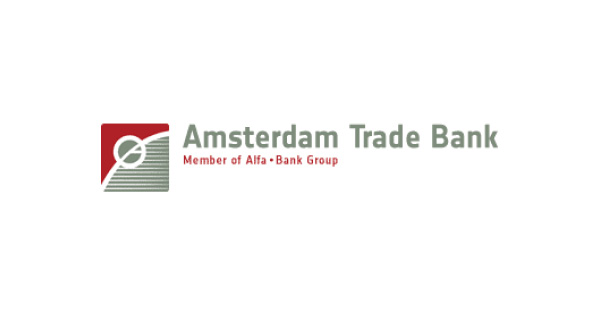 PRTG Network Monitor Pays off for Amsterdam Trade Bank
"Life is so much easier now that we have PRTG keeping a watchful eye on our critical banking systems."
Erik Heskes, Senior Systems Administrator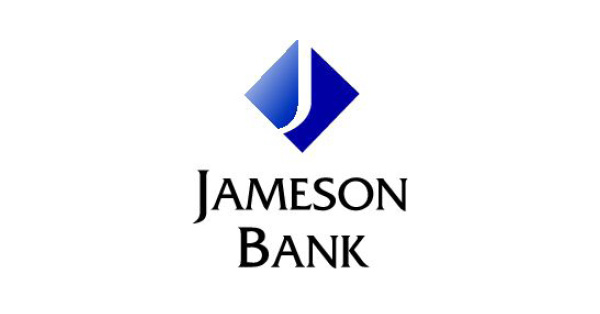 Canadian FOREX Bank puts PRTG Network Monitor at heart of new NOC, reduces IT administrative time by 25%
"The whole experience was great. PRTG was easy to deploy, easy to maintain and most importantly, lovely to work with. PRTG is my favorite tool."
Daniel Sadavoy, IT Systems Analyst, Jameson Bank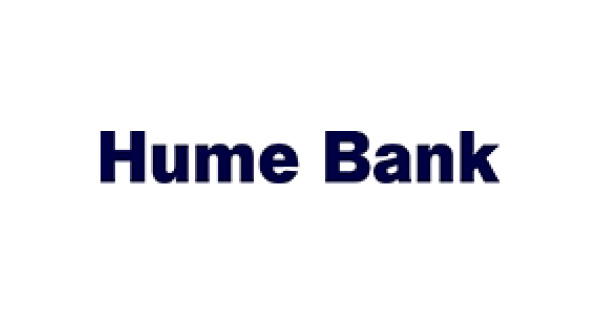 Australia's Hume Bank ensures smooth operations with PRTG Network Monitor
"PRTG is a great product, which simply just works. Price and scope of features were the key drivers behind our choice of PRTG."
Brad Mennen, Systems Administrator, Hume Bank