Virtualization Monitoring
How to Save Resources Using Virtual Servers
Monitoring Virtual Servers
Server virtualization helps you to use your network resources more efficiently. In non-virtualized environments you must ensure that each and every application has enough disk space, memory and CPU capacity at their disposal, but in virtual environments you can dynamically assign these resources to the different applications. This means that you can almost treat all servers and storage units in a virtual environment as one powerful computer.
Using a reliable network monitoring software is recommended for a successful dynamic assignation of CPU and memory capacities. PRTG Network Monitor collects and analyzes key network data and visualizes it in easy-to-read graphs. This way, the administrator gets a clear view of all network activities.
Advantages of Virtualization Monitoring
Plan your virtualization based on facts: Even before you start your virtualization project, PRTG network monitoring software gives you valuable insights into the different applications' resource usage. Virtualizing systems without knowing their usual CPU/Memory load, disk usage and network usage is risky.

Prevent server overloads: Once the  servers are virtualized, you need to ensure that there are not too many virtual machines running on a single host, as overloads can negatively affect the performance of all virtual systems on a host.

Assign resources according to need: You might also wish to avoid running too few virtual machines on a host, as this might involve wasted resources on unnecessary host servers. Here again you can use the information you obtain from your monitoring tool for an efficient resource usage.

Maintain quality of service: The mid/long term network monitoring results before and after virtualization provided by PRTG Network Monitor help to ensure that quality of service does not suffer.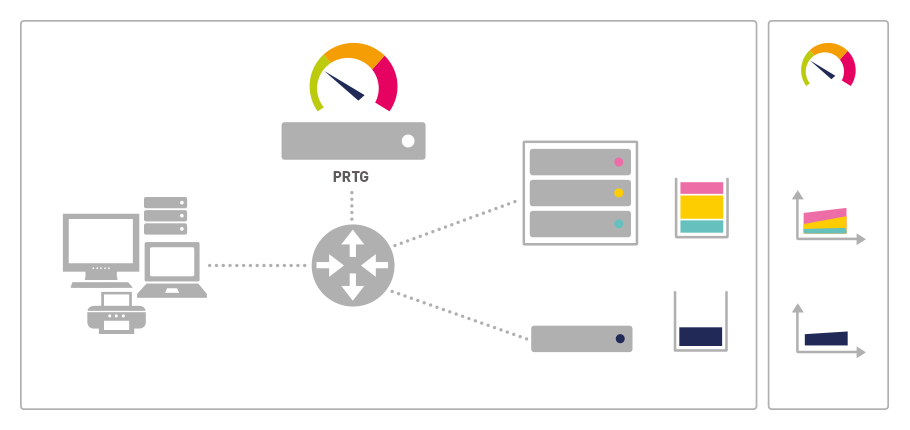 Supported Virtual Servers
As a VMware partner, Paessler AG supports virtualization monitoring for VMWare. PRTG comes with device templates for VMware monitoring. PRTG can monitor also almost all other virtual environments such as Hyper-V, XEN, Parallels Virtuozzo Containers, and many more.
Free Virtualization Monitoring
You can test our virtualization monitoring software with the 30-Day-Trial-Edition. The Freeware Edition is completely free for personal and commercial use and may be downloaded at no cost.
The Commercial Editions are required if you want to monitor more than 100 sensors. Licenses for our VMware monitor PRTG start at $ 1,750.
You can find more information on virtualization monitoring in our whitepaper on server virtualization and network management.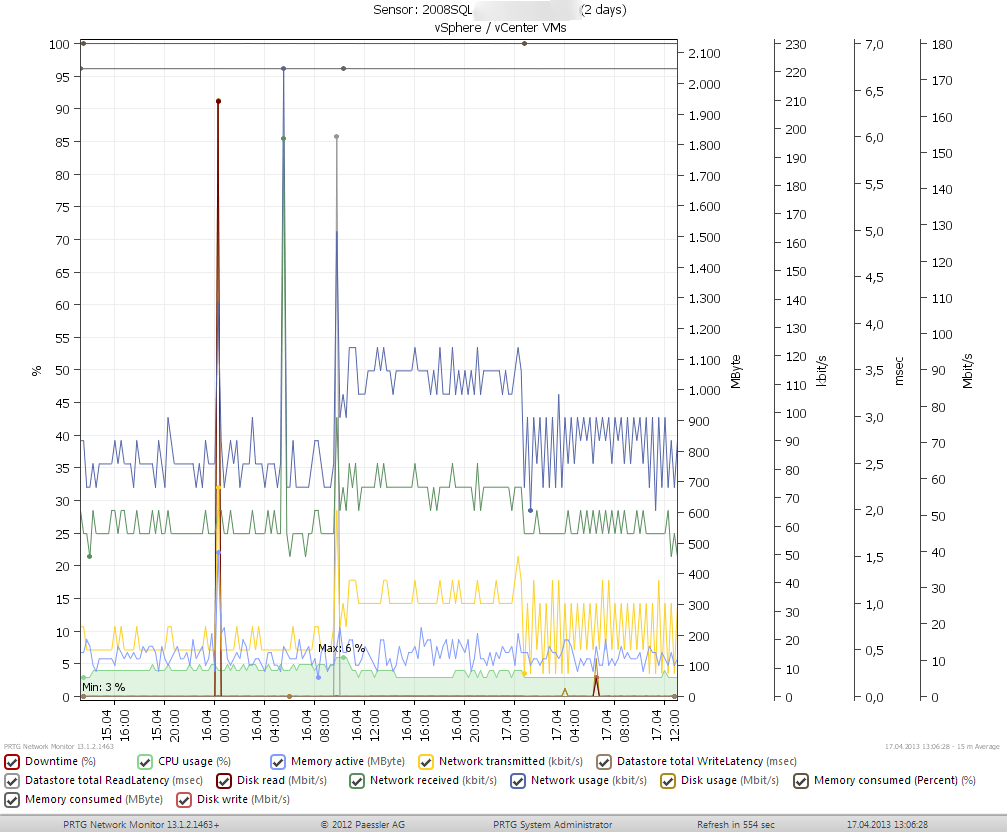 PRTG's Virtual Server Sensors