Advanced visualization and
troubleshooting with PRTG and IP Fabric
Combining PRTG's broad monitoring feature set with IP Fabric's automated
network assurance creates a new level of network visibility and reliability.
Bringing together monitoring
and troubleshooting
PRTG Network Monitor from Paessler delivers a broad feature set to monitor availability and performance of IT networks and infrastructure, hardware and applications, virtual environments, and cloud services as well as medical infrastructure, shop floors and facilities. Together with its API and the REST custom sensor this makes PRTG probably the most comprehensive IT monitoring solution in the market.
IP Fabric utilises advanced automated discovery and analysis techniques to provide end-to-end visualization of multi-layer network topologies. Creating and correlating snapshots of the network state, IP Fabric delivers accurate analytics to verify protocol operability, identify network loops, error conditions and deployment inconsistencies from across the network. It simulates end-to-end connectivity within seconds, factoring in vital forwarding and policy information. These policies include predefined templates that measure compliance with industry standards such as PCI, HIPPA and CIS.
Analysis of protocol level behaviour (for example in OSPF costs or BGP stability) highlights inconsistency to proactively trigger manual or automated remediation tasks. Automated, scheduled data collections record a complete snap-shot of the prevailing network state, allowing changes to be tracked over time for reporting or compliance audit reasons.
Integrating with PRTG, IP Fabric's automated network assurance platform adds advanced discovery and analysis, troubleshooting and compliance features to PRTG's comprehensive monitoring functionality. With PRTG delivering all the details you need for your daily work plus IP Fabric supporting you with automation features and advanced analytics you get the perfect solution to manage your IT in a lean and efficient manner.
Monitoring and troubleshooting
PRTG's comprehensive IT monitoring combined with IP Fabric's innovative features for analysis and simulation of end to end connectivity create a new level of transparency for complex IT environments making the basis for advanced troubleshooting.

Network intent verification
Increasing network complexity can present challenges for device-based monitoring systems. Software defined networks, with their template and policy-based operations only add to this complexity. To mitigate this to ensure administrators retain control over their environments, a different approach is needed. Intent Based Networking (IBN) offers just such an approach. IP Fabric acts as an "Assurance Engine" within an IBN environment, verifying the configuration of the network devices, topology and relationships all comply with the intended state, as defined by the IBN's "Source of Truth".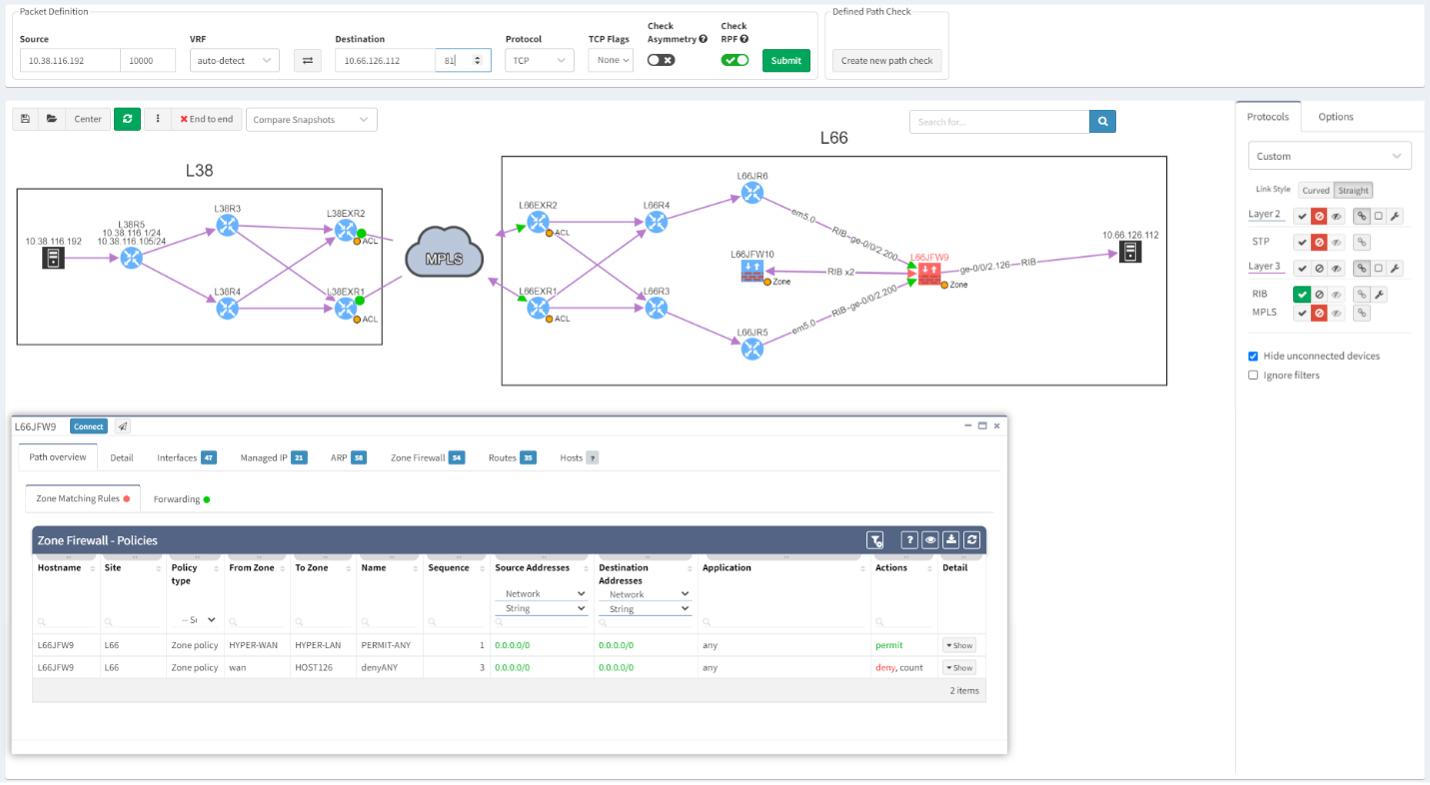 Compliance
In many industries, adherence to compliance regulations is mandatory. Audits are frequent and the penalties for non-compliance can be severe. IP Fabric includes predefined templates for many of the common compliance standards. During discovery, network configuration and topology are checked for compliance with the defined standards and any breaches can be flagged for attention or remediated automatically. Organisations without regulatory requirements, can define their own network configuration standards and IP Fabric will verify the compliance in a similar way.

Network automation – what does it actually mean?
In this video, Daren Fulwell, Product Evangelist for IP Fabric, shows how a well-designed API can easily automate integration between different systems. Here we will see IP Fabric trigger the discovery of new devices in PRTG and raise ServiceNow tickets for devices that are not configured properly. Oh, it will also send Webex Teams messages to keep everyone informed. Cool, eh?
Integration of PRTG and IP Fabric
Based on IP Fabric's API and PRTG's custom sensors it's easy to integrate IP Fabric and PRTG, enabling PRTG to
monitor changes in network configuration, control the number of discovered devices and detected IP addresses, or
ensure compliance based on FIPS, PCI or HIPAA.

Increase overview
Bring together details and connections with PRTG and IP Fabric

Ensure performance
Ensure your network's performance based on detail information and simulation of end-to-end connectivity

Monitor compliance
Integrate IP Fabric's network assurance and compliance capabilities into PRTG's central monitoring.
Watch the webinar to learn more about integrating PRTG and IP Fabric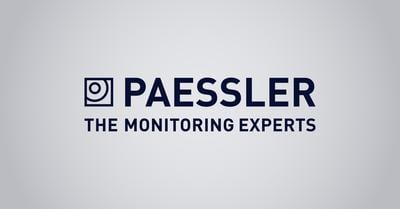 Since 1997, we offer monitoring solutions for businesses across all industries and all sizes, from SMB to large enterprises. Today, more than 500,000 users in over 170 countries rely on PRTG and other Paessler solutions to monitor their complex IT, OT and IoT infrastructures. We believe monitoring plays a vital part in reducing humankind's consumption of resources. Our products help our customers optimize their IT, OT and IoT infrastructures, and reduce their energy consumption or emissions – for our future and our environment.
Learn more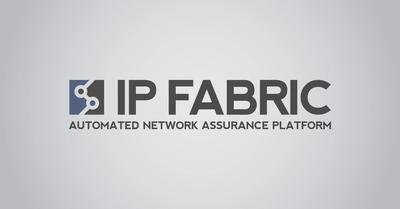 IP Fabric is an Intent Based Networking technology that serves as the foundation for network programmability, automation and analytics by delivering critical information required to manage your network operations. It is a vendor neutral automated network assurance platform that automates the holistic discovery, verification, visualisation and documentation of large-scale enterprise networks, reducing the associated costs and required resources whilst improving security and efficiency. It supports your engineering and operations teams, underpinning migration and transformation projects and making network planning, testing and troubleshooting easier.
Learn more