Monitor both your
healthcare

and classic IT infrastructure with PRTG
Modern hospitals are highly digitalized. Availability of patient data is at the core of this digitalization.
Classic IT systems and healthcare IT must work together seamlessly and need centralized monitoring.

PRTG keeps monitoring simple, while ensuring performance, clarity and ease of use.
Modern hospitals are highly digitalized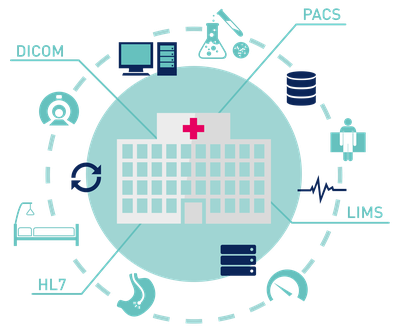 15 years ago, patients were shown a hardcopy of their X-Ray images, while today, images are sent directly to monitors on the wall, or to the physician's tablet. In most cases, doctors want fast access to patient data.
This could be X-Ray, MRT or ultrasound images, laboratory or specialist results, the patient's history, or details of the patient's primary care physician. All this data is transported via the hospital's system infrastructure:
HIS (Hospital Information System) – master data
LIMS (Laboratory Information System) – laboratory data
RIS (Radiology Information System – radiology data
Images generated from devices like X-Ray, MRT, ultrasound or video endoscopies are stored on the PACS (Picture Archiving and Communication System).
Nowadays most hospitals have a central communication server connecting these systems together, so the doctor has access to all relevant patient information at any time.
This is how PRTG keeps track of healthcare IT
M
onitor medical equipment and classic IT together in PRTG
With PRTG Network Monitor Paessler offers a centralized monitoring solution
that is a perfect fit for monitoring medical equipment and IT
Customized dashboards
With PRTG you create maps in HTML format within minutes via drag & drop. PRTG brings two worlds together in one view: Classic IT and medical IT. Users can create customized dashboards with Drag & Drop to visualize all technology components in the hospital. The dashboard can be built to display malfunctions, interferences or outages as soon as they occur, and configured to inform, or alert, the responsible parties.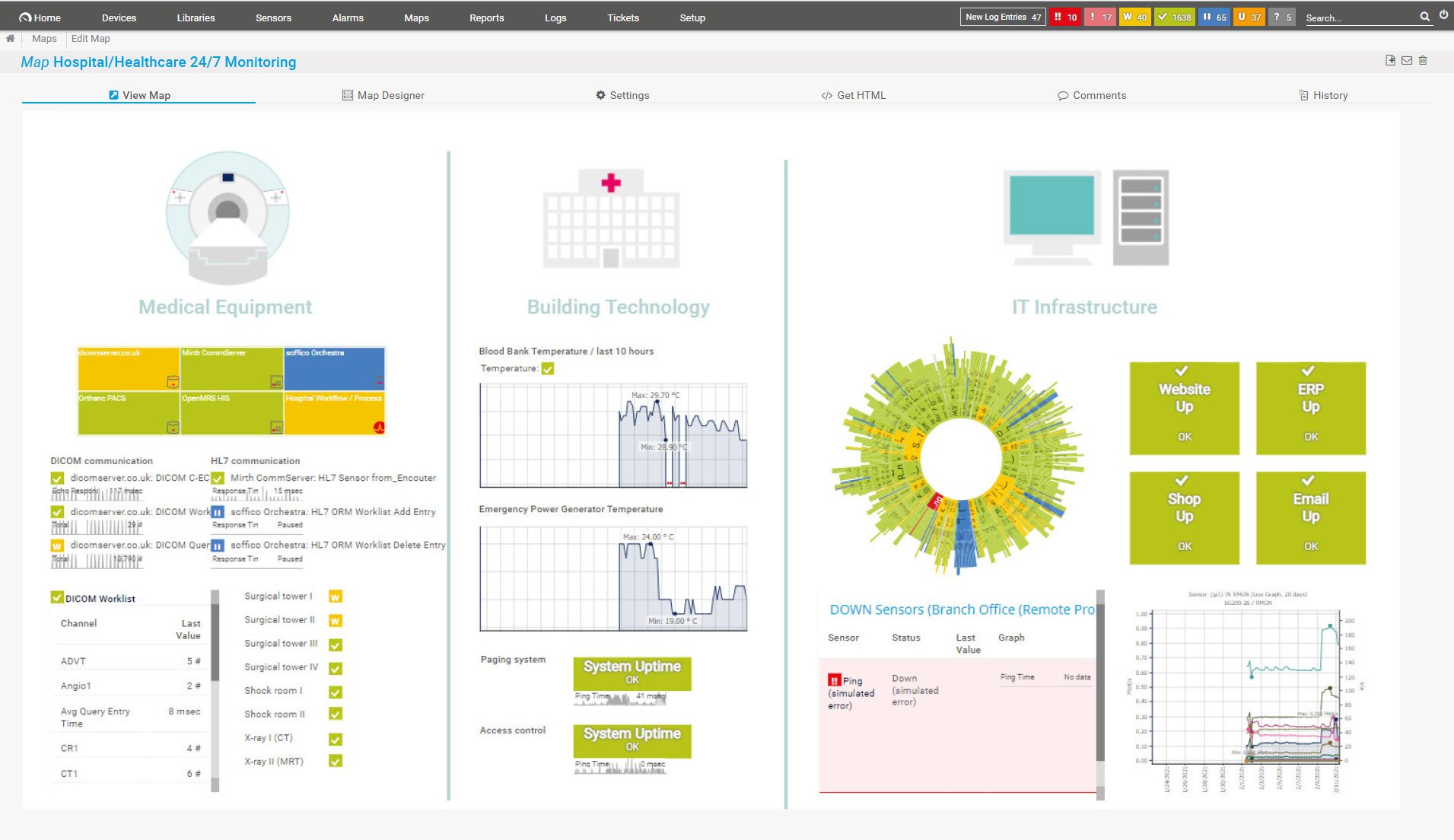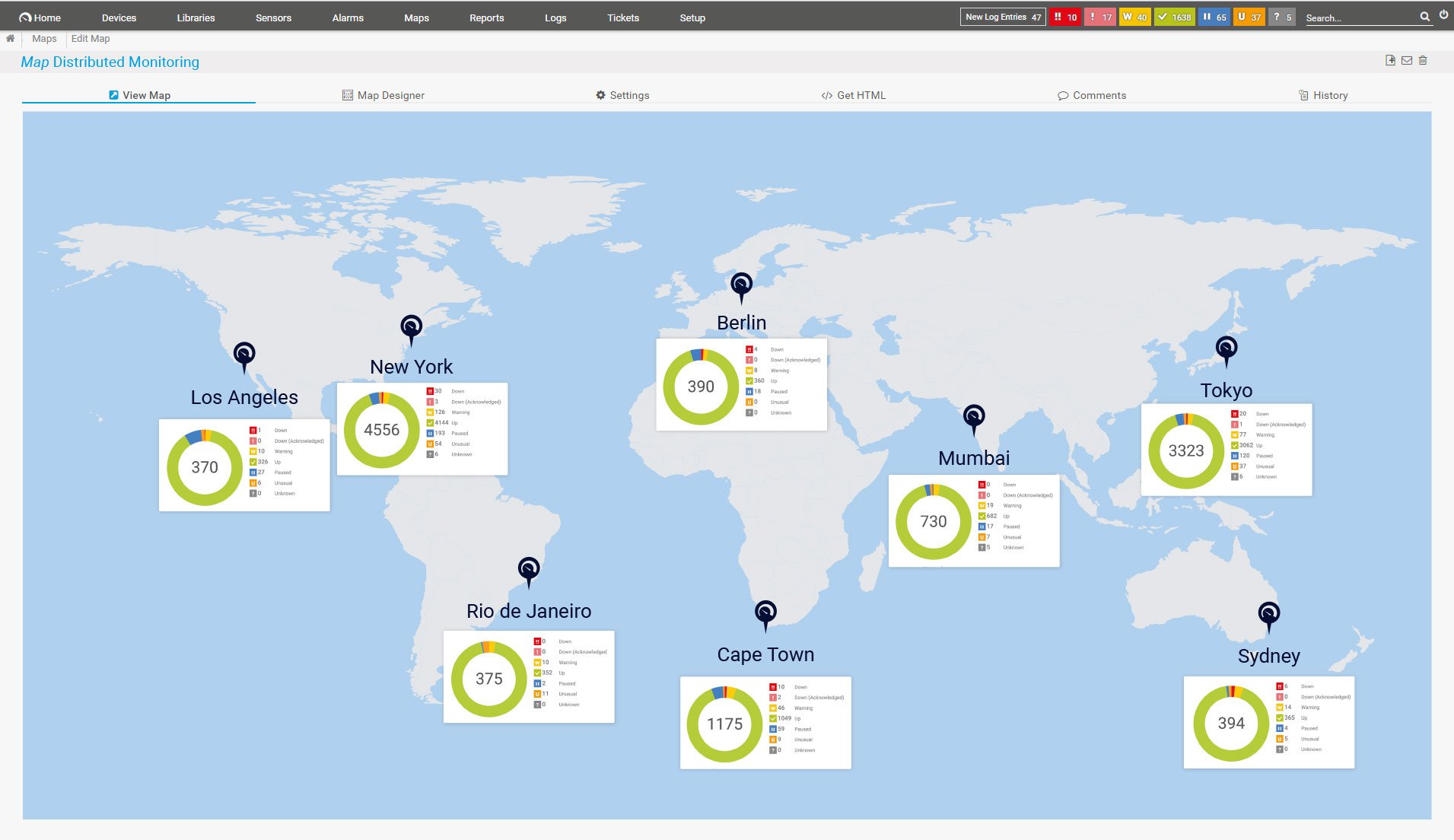 Monitor multiple Sites
Many hospitals have different sites. Using the free PRTG remote probes feature is a lean and easy way to monitor multiple sites with one installation/license of PRTG. Another flexible feature in PRTG is the REST Custom Sensor. It enables the administrator to easily integrate all devices offering a REST API into PRTG. That could be refrigerators, sensors for monitoring temperature, air quality or humidity, as well as systems for premises security.
RESTful API
With the PRTG REST Custom sensors, it is possible to connect to communication servers (like Orchestra made by Soffico) via RESTful API. Using DICOM, image data, X-Ray devices, MRTs, Ultrasound and video endoscopies can be pulled into the monitoring overview. HL7 is the most common protocol used to transfer patient data, and with PRTG's native HL7 feature, systems like HIS, RIS and LIMS can also be pulled into the central
monitoring view.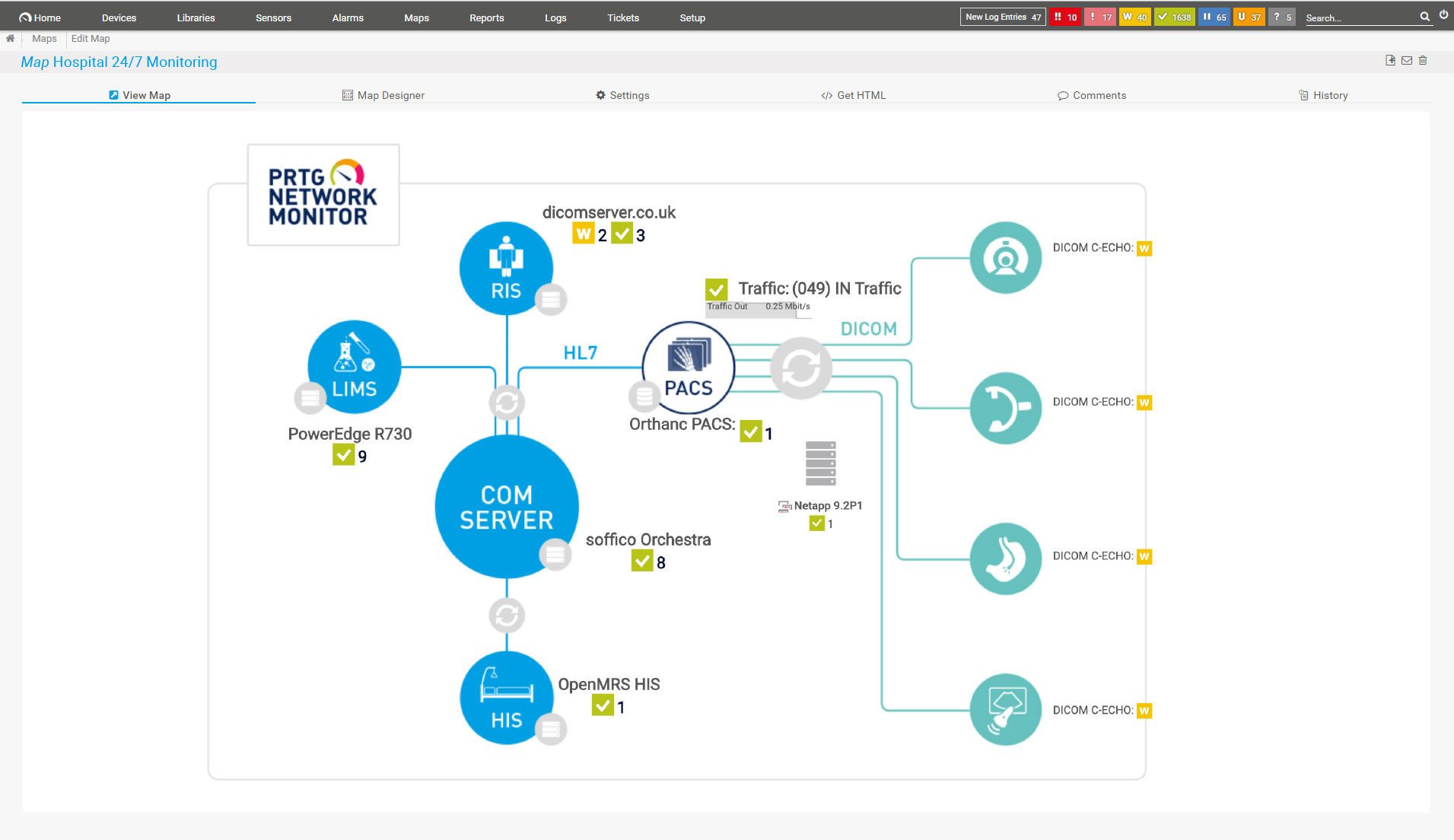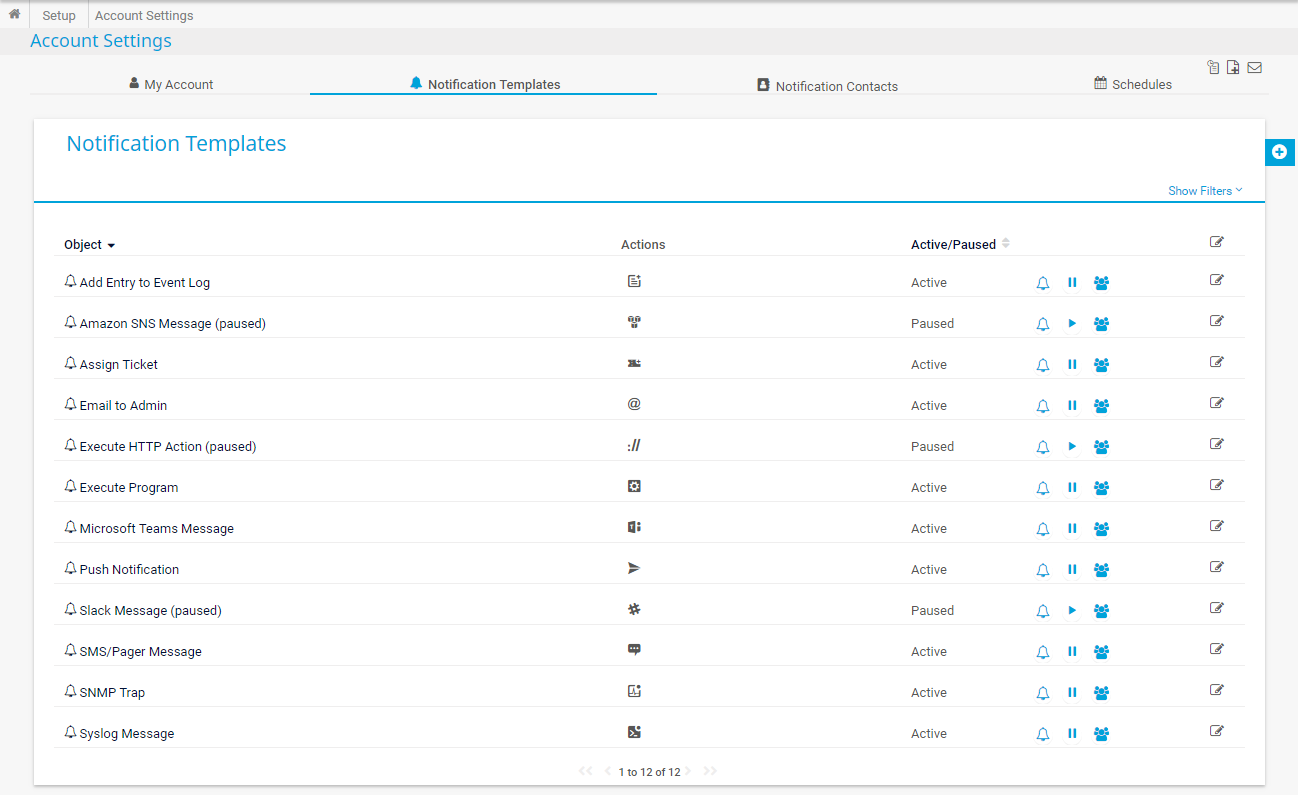 PRTG alert system
The setup and functionality of data transmission, storage, analysis, and publishing in medical technology is the same as the classic IT network. PRTG users can define thresholds to warn them before an outage occurs. They decide how to receive such alerts: Via email, SMS, push notification, or otherwise. The notification feature provides huge value for those on call – they will immediately see where the issue lies, and if the issue has been acknowledged by the responsible party.
Healthcare sensors & data security
Within PRTG, the REST Custom Sensor and data protocols, DICOM and HL7, were extended to make centralized monitoring for the health sector even easier. Here you will find an overview of all PRTG eHealth sensors.
Patient data is managed and transferred via HL7. PRTG uses HL7 to ensure data is transferred securely and to monitor the machines involved. PRTG has no access to personal data. Only data type, volume, pathway and device state are monitored.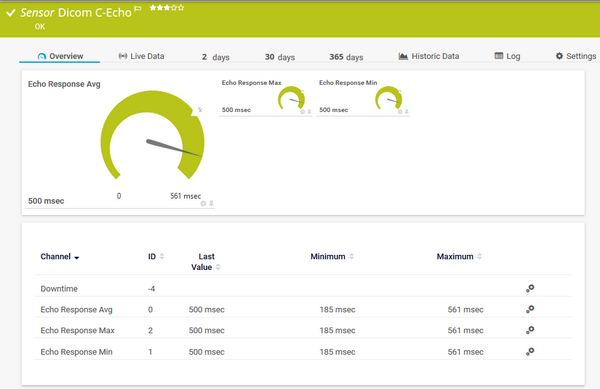 Unlimited version of PRTG for 30 days. After 30 days, PRTG reverts to a free version.
Or, you can upgrade to a paid license anytime.
Success stories from our customers
Companies around the world trust PRTG Network Monitor when it comes to ensuring that their IT systems run smoothly.

HammondCare uses Paessler PRTG for proactively monitoring its IT infrastructure
HammondCare is a not-for-profit independent aged care and health services provider for residential care, home care, community health and hospital care. It monitors the IT infrastructure at their 76 sites with the use of Paessler PRTG to be able to respond proactively to incidents rather than awaiting site-based staff to report problems, which previously took hours and resulted in greater business outages.

The Red Cross Upper Austria not only saves lives but also resources with Paessler PRTG
The Red Cross needs a steady flow of blood reserves to be able to save lives. In Upper Austria, this blood is collected, managed, and distributed at the Red Cross Blood Donation Center in Linz. To promptly detect errors (and prevent potential damage and failures), the responsible IT team keeps a constant eye on the availability and performance of the entire IT infrastructure with the help of Paessler PRTG.

How the LUMC can monitor all its IT systems thanks to Paessler PRTG
LUMC is a modern university medical center for research, education and patient care with a high-quality profile and a strong scientific orientation. LUMC chose Paessler PRTG because of its ability to monitor medical equipment as well as the health of the entire network 24 hours a day and also, by extension, the health of the patients.
Would you like to explore more about healthcare IT monitoring?
Then, you must check out our inspirational tutorials and webinars.
Get more deep-dive information here!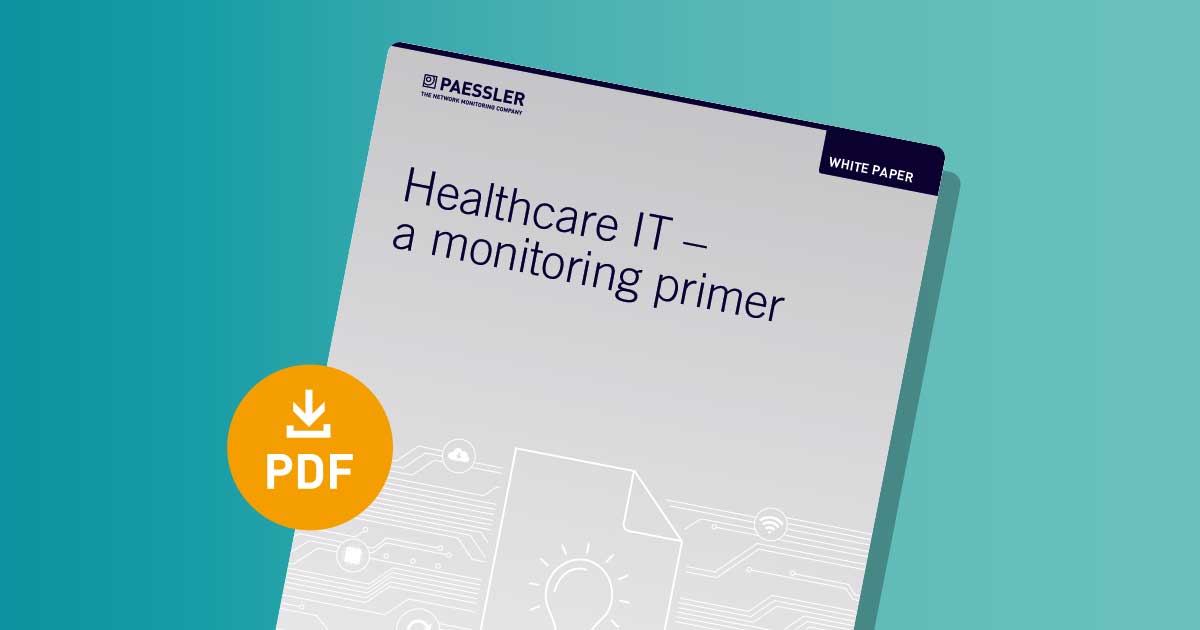 This paper introduces best practices to ensure a complete and reliable monitoring solution specifically for healthcare IT infrastructure.
Download white paper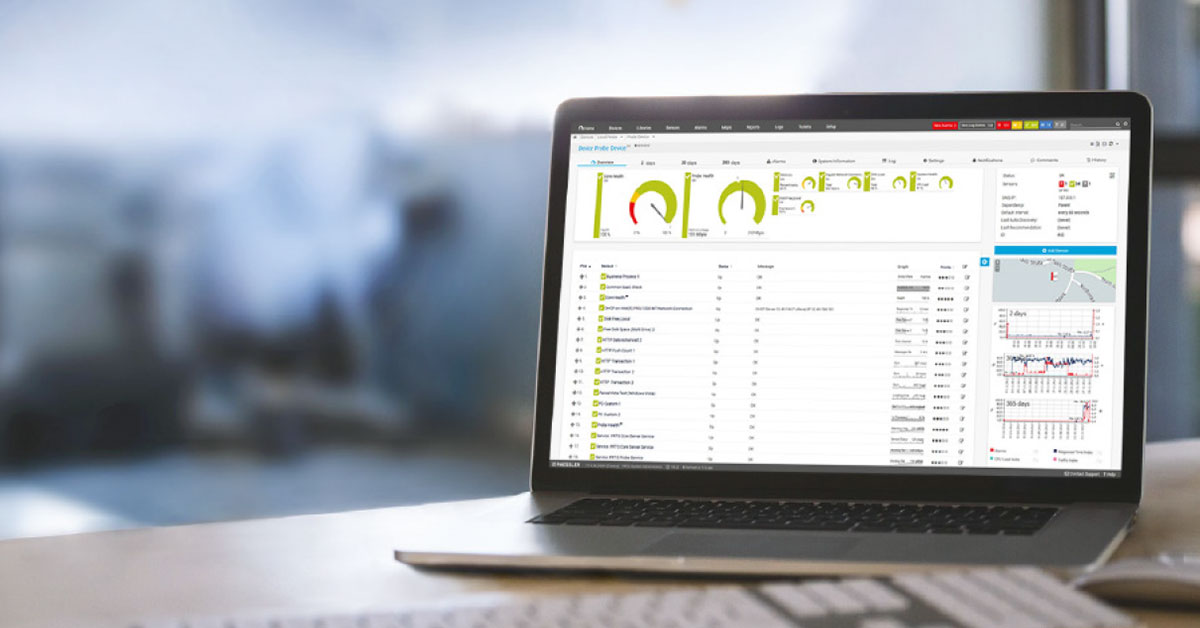 Join our webinar and discover how to optimise your IT infrastructure, and support the doctors and patients they serve.
Watch webinar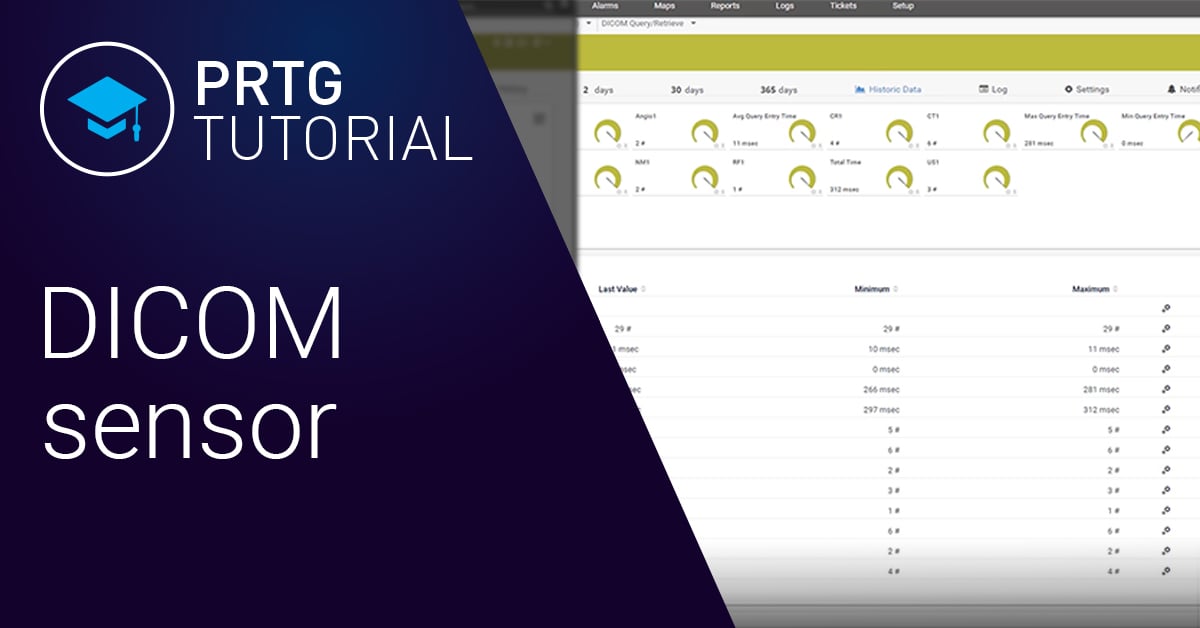 In this blog post, we share some tutorial videos that show you exactly how to set the healthcare IT sensors up in PRTG, and the information that they deliver to you.
Read blog article
"Easy to implement and configure with good technical support."
R. v. S., ICT Manager at Heinen & Hopman Eng BV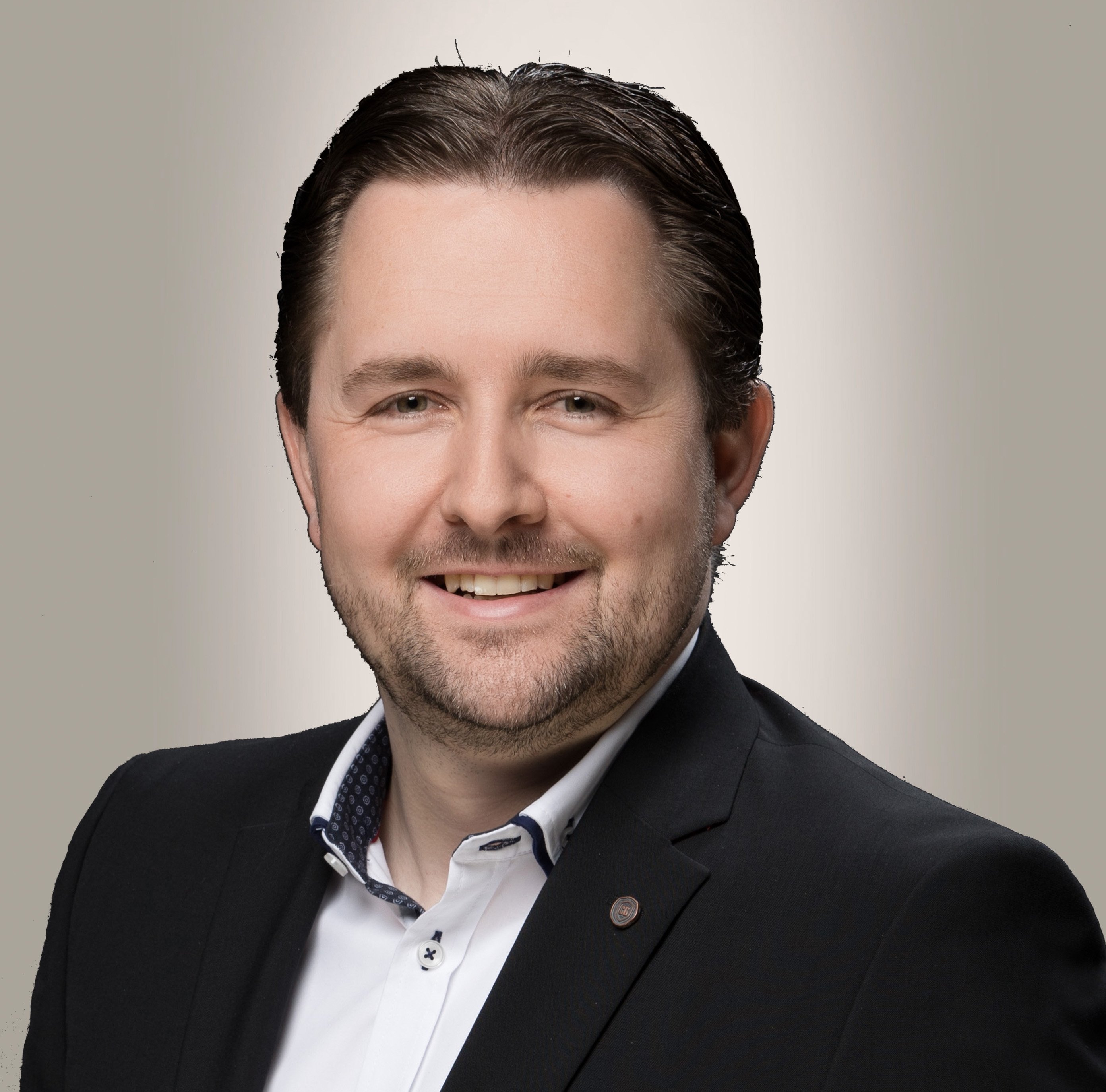 "For more than 10 years now, we have been using PRTG Network Monitor to monitor our ever-increasing number of systems. We proactively receive information about incidents, errors or restrictions of certain services to be able to react faster and more targeted.
In many cases, this helps us to prevent a failure or to identify the cause more quickly. The flexibility and the available healthcare-specific sensors of PRTG are ideal here, as we use a large number of different systems, especially in the hospital environment, and can monitor them closely and thus operate them more trouble-free."
Björn Bechtold, Director IT & zPM, Head of department IT – Infrastructure at Schwarzwald-Baar Klinikum Villingen-Schwenningen GmbH
Unlimited version of PRTG for 30 days. After 30 days, PRTG reverts to a free version.
Or, you can upgrade to a paid license anytime.