Monitor and optimize
response times with PRTG

Monitor the response times
of your servers, websites,
and databases



Run long-term analyses and obtain in-depth statistics


Be alerted immediately
in the event of drops
in performance


Identify and remove bottlenecks

Free Download
Unlimited version of PRTG for 30 days. After 30 days, PRTG reverts to a free version.
Or, you can upgrade to a paid license anytime.
Why response time monitoring is a must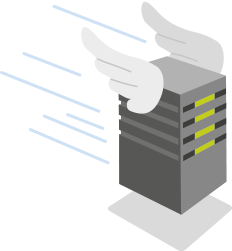 When the response time in your network increases, performance immediately begins to suffer. On the other hand, if your servers, websites, and applications react quickly over long periods of time, then this is a good basis for a stable network. Low response times are important for keeping coworkers and customers happy.
PRTG monitors continuously, allowing you to keep a constant eye on the response times in your network. If a problem arises, you can immediately take action to sniff out the cause – often before a disruption is detected by your coworkers.
A rise in latency may also mean it's time to upgrade the network.
Your response times are too high? Find out why with PRTG
Any number of things can cause response times to rise. However, discovering what is responsible for a drop in performance is often like searching for a needle in a haystack. PRTG not only monitors response times, but also all kinds of network components and performance data. On the PRTG dashboard, you'll immediately see if the CPU load of your servers is too high or if bandwidth bottlenecks are disrupting your network. In many cases, response times improve automatically once these underlying problems are fixed.
Keep a constant eye on your network
– even while on the go
PRTG can be started within minutes and it's compatible with many mobile devices.


PRTG monitors these vendors and applications, and more, in one view!
Response time monitoring: 3 scenarios
Response times are a key aspect of many network components and services. An all-in-one
monitoring tool, PRTG provides you with a detailed view of the performance data of your entire
network. PRTG lets you define your own threshold values for each network component. If these
values are exceeded, you'll immediately be alerted by email, SMS, or push notification.
Websites
The response time of your website is vital to ensure its pages load quickly.
PRTG monitors the response times of each page from various locations around the world and displays these times chronologically in a chart.
Databases
The performance of many applications and websites is dependent upon the performance of their underlying databases. Delays in the queries of these databases can cause the performance of all your systems to suffer.
With PRTG, you'll monitor the performance of specific queries and receive information on:
the amount of time needed to execute the entire database query, including the establishment and termination of the connection
the amount of time needed to run the query
PRTG comes with native sensors for all the most popular database systems, including Oracle SQL, Microsoft SQL, MySQL, and PostgreSQL.
Servers
Excessive CPU loads, insufficient memory, and improperly distributed resources can have a negative impact on the response times of your virtual and physical servers, and thus affect the response times of your applications.
PRTG keeps an eye on all the important performance data coming from your servers. You can, for example, continually measure the transmission speed of the servers in your network, and even examine this value over longer periods of time.
Trusted by 500,000 users and recognized
by industry analysts as a leader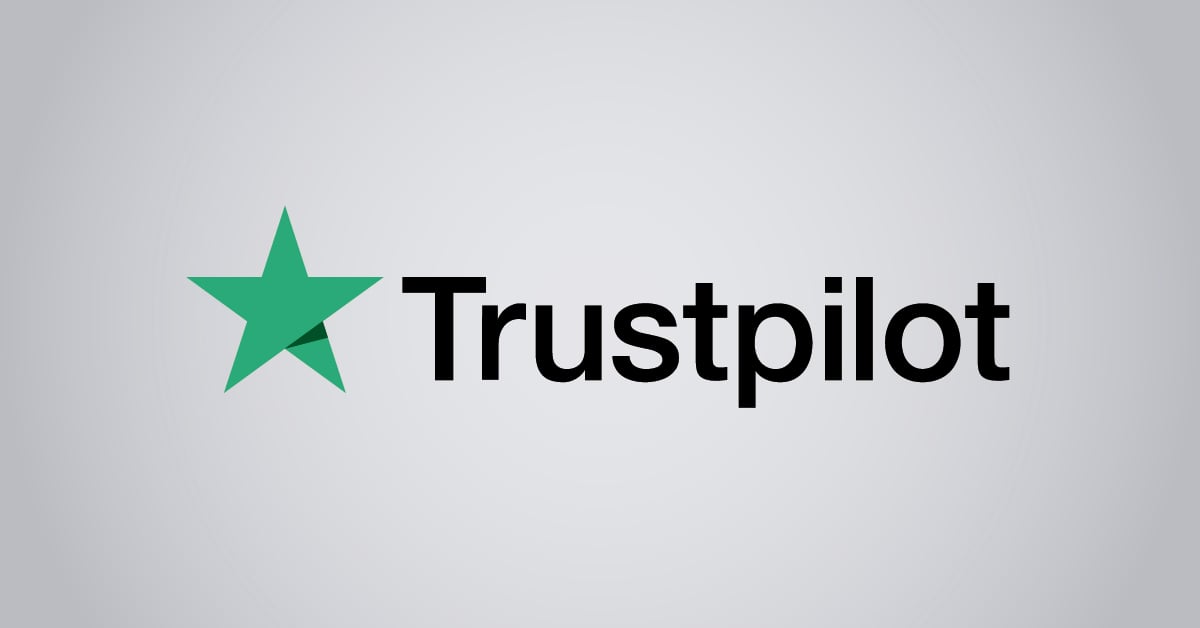 "Fantastic network and infrastructure monitoring solution that is easy to deploy and easier still to use. Simply the best available."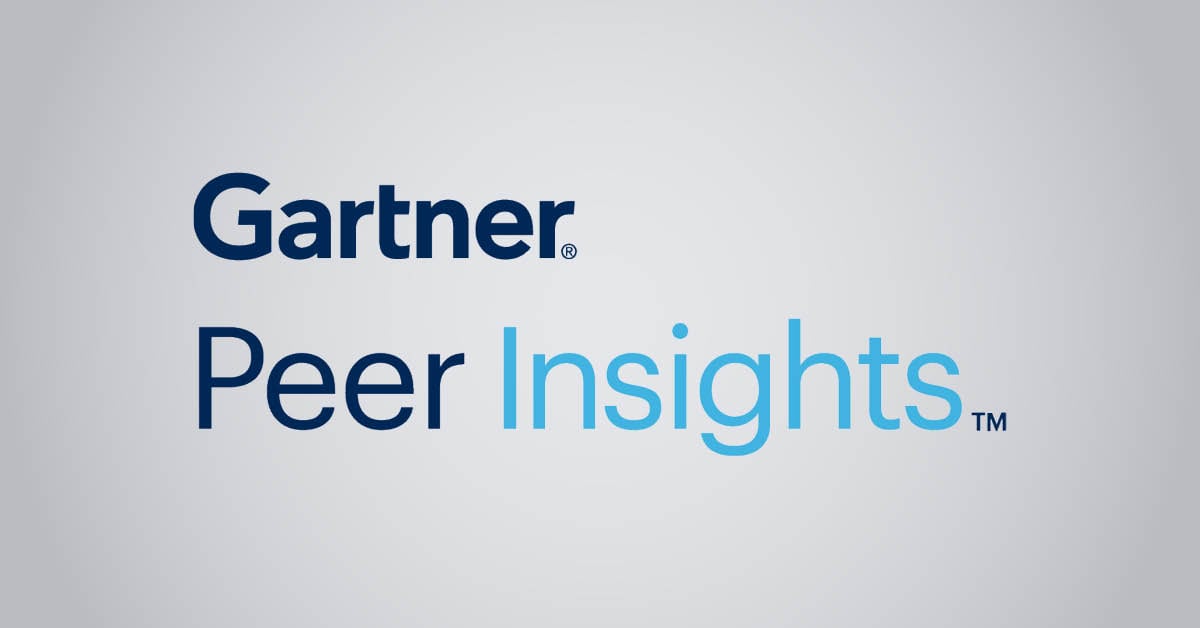 "Software is absolutely perfect, Support is superior. Meets all needs and requirements, this is a must have solution if you are needing any form of monitoring."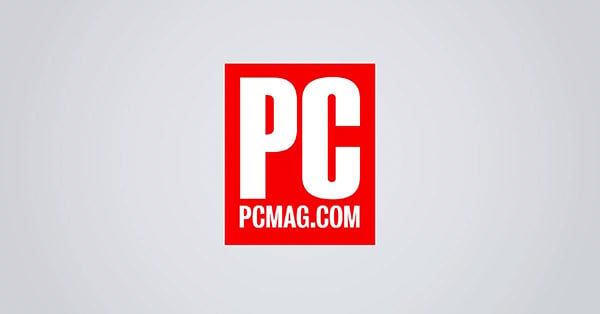 "The tool excels at its primary focus of being a unified infrastructure management and network monitoring service."


PRTG simplifies your day
Our monitoring software works for you and promptly notifies you of potential issues.
It frees you to concentrate on your day-to-day tasks with peace of mind.
PRTG saves time
With PRTG, you get one central monitoring tool for your servers and entire network. Enjoy a quick overview of your whole infrastructure via our dashboard and app.
PRTG saves worry
Customizing PRTG is a breeze. Getting started or switching from another network monitoring tool is easy thanks to the auto-discovery and pre-configured device templates.
PRTG saves money
80% of our customers report substantial or even exceptional cost savings in the area of network monitoring. The experience shows that the costs for licenses have paid for themselves within a matter of weeks.
Free Download
Unlimited version of PRTG for 30 days. After 30 days, PRTG reverts to a free version.
Or, you can upgrade to a paid license anytime.
Response time measurement with PRTG

The following two sensors are ideal for measuring response times:
Cloud Ping v2 sensor measures the response time of a user-defined server that is pinged from various different locations

HTTP Advanced sensor measures the load time of a website and breaks down the data according to time to first byte (TTFB) and total time

What is a sensor?
In PRTG, "sensors" are the basic monitoring elements. One sensor usually monitors one measured value in your network, e.g. the traffic of a switch port, the CPU load of a server, the free space of a disk drive. On average you need about 5-10 sensors per device or one sensor per switch port.
3 ways to optimize response times


Eliminate bottlenecks
The good news is your company is growing. The bad news is that your servers are often overloaded, causing the performance of applications to dip dramatically. When response times sink below a critical level, you can count on the comprehensive network monitoring of PRTG to find out exactly where the bottleneck lies. PRTG helps you determine where upgrades are necessary, allowing you to remove bottlenecks in a timely and cost-efficient manner.
Implement CDNs
If you work for an international company, then your website is accessed by customers all over the world. As a consequence, it must perform well regardless of the location. The Cloud Ping Sensor immediately sounds the alarm if the response time of your website rises.
One easy way to improve the load times of your website is via the use of content delivery networks (CDNs).
Optimize disk performance
Slow read and write speeds on storage devices such as hard disks are often responsible for high response times. PRTG not only monitors the speed, but also the capacity of both physical and virtual drives. As a result, you can upgrade your storage devices in a more efficient manner.
Why PRTG is the ultimate
response time monitoring tool


Intuitive user interface

PRTG not only lets you keep a constant eye on your network, but it does so in a way that couldn't be any easier for the user. This is confirmed time and again by independent software tests.
Custom dashboards

PRTG comes with customizable dashboards that provide an overview of response times and the other key performance indicators of your network. A quick glance is all it takes to see if everything is OK.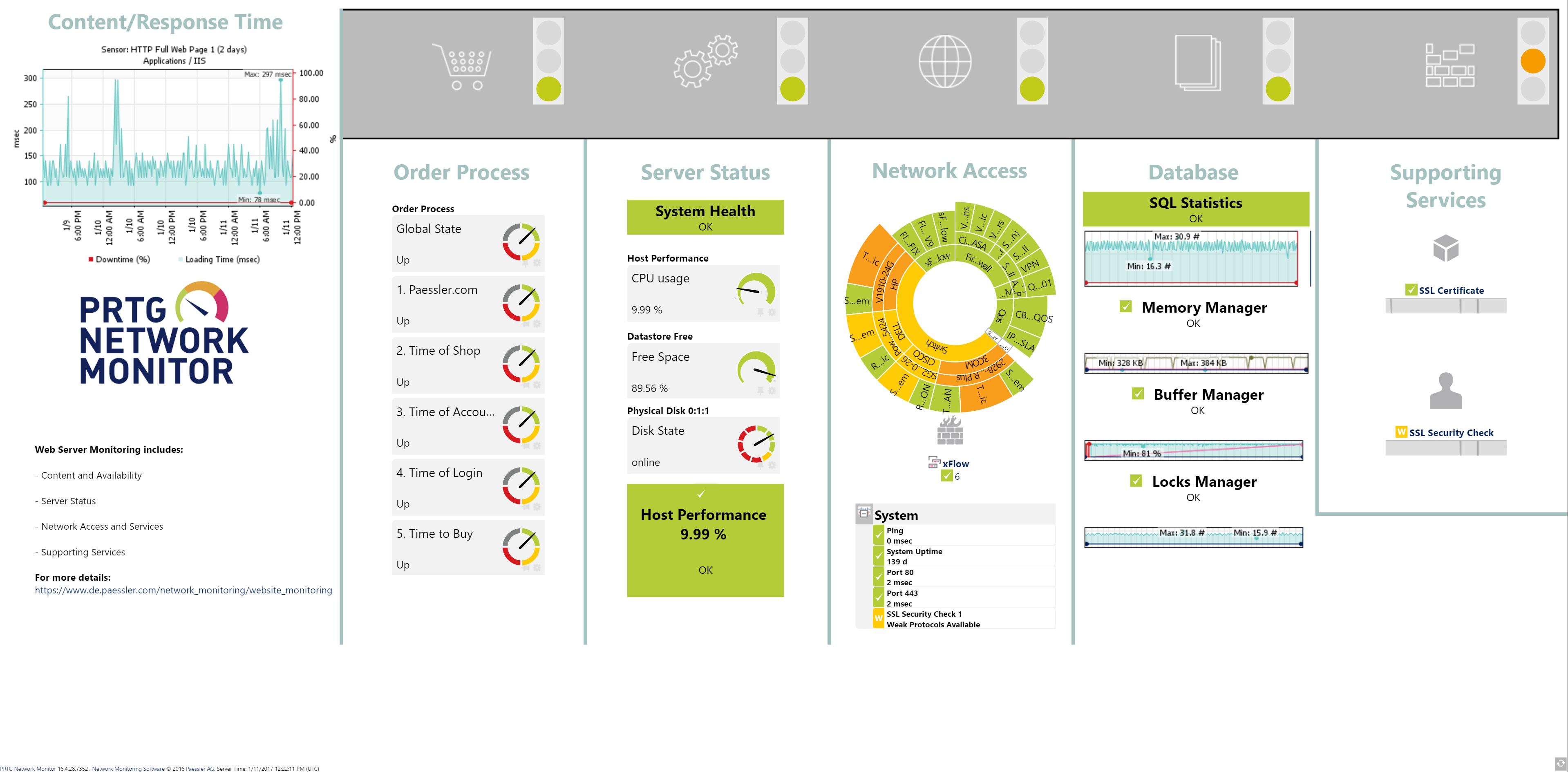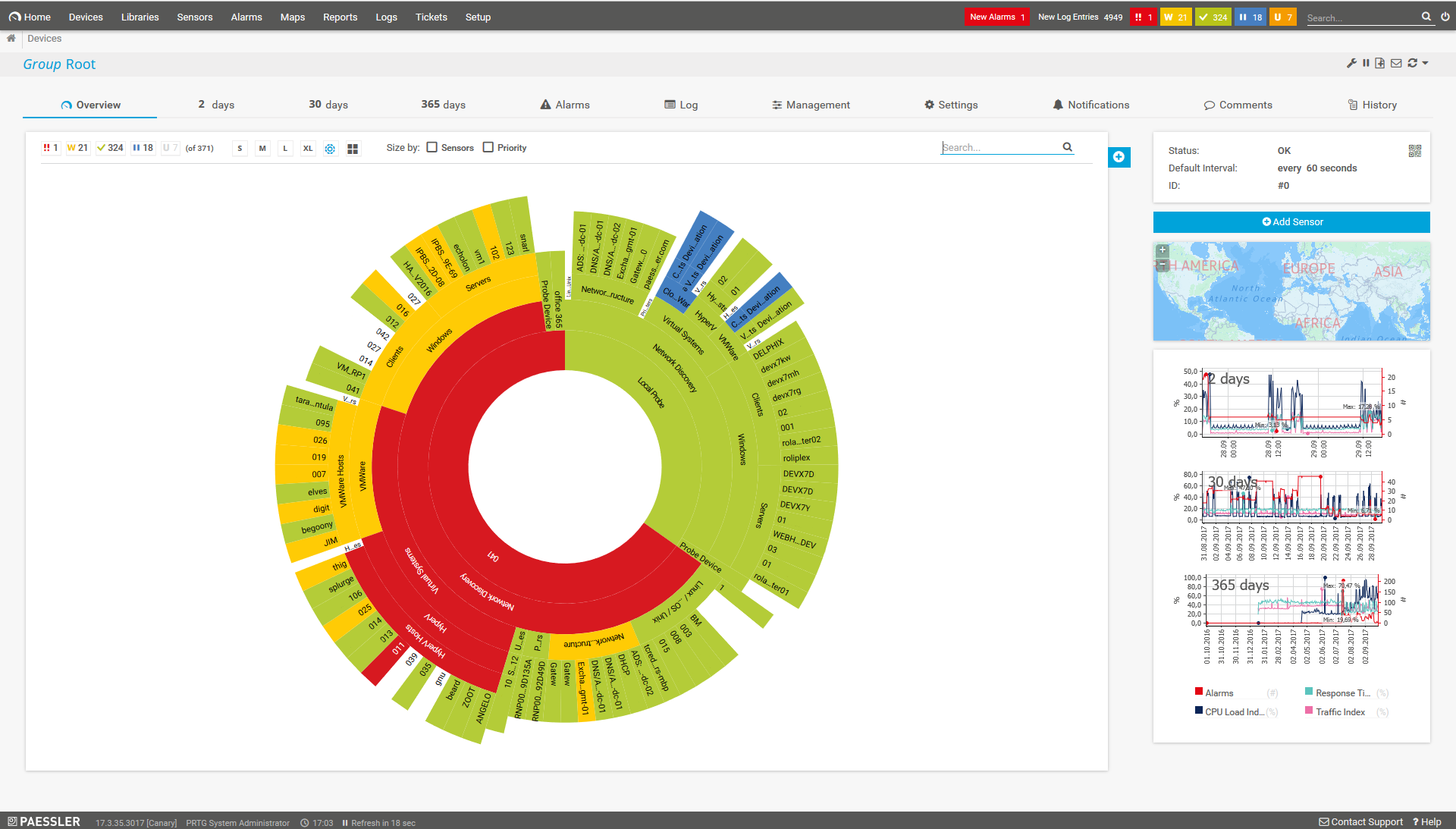 Detailed statistics

PRTG measures the response time of your websites, servers, databases, and applications over long periods of time and displays these values in easy-to-read charts. You'll immediately see if load peaks occur in cycles and can quickly tell if an upgrade is required.
Prompt alerts

With PRTG, you can assign a threshold value to each and every monitoring point. If this value falls short or is exceeded, you'll immediately receive an email, SMS, or push notification. Most of the time, you can fix errors before they are noticed by your coworkers. Other times, you'll stop the problem in its tracks. As a result, you'll keep potential damage to a minimum.
PRTG: The Swiss Army knife for sysadmins
Adapt PRTG individually and dynamically to your needs relying on a strong
API
:
HTTP API: Access monitoring data and manipulate monitoring objects using HTTP requests
Custom Sensors: Create your own sensors for customized monitoring
Custom Notifications: Create your own notifications to send alarms to external systems
REST Custom Sensor: Monitor almost everything that provides XML or JSON
Over 95% of our customers recommend PRTG
Paessler AG worldwide trialled PRTG in over 600 IT departments.
The aim was to tune the network monitoring software closer to the needs of the administrators.
The result of the survey: over 95% of the participants would recommend PRTG - or already had.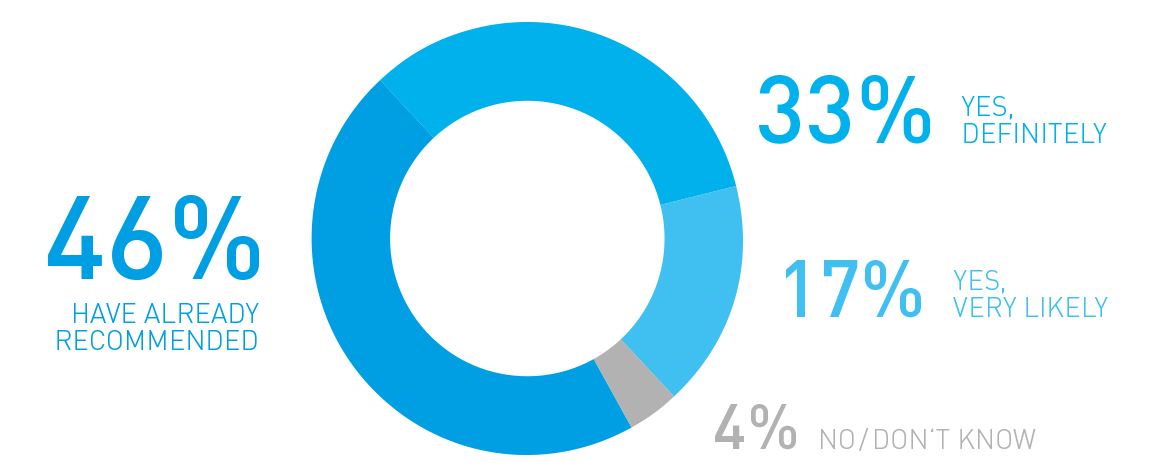 Still not convinced?
More than 500,000 sysadmins love PRTG
PRTG is used by companies of all sizes. Sysadmins love PRTG because it makes their job a whole lot easier.
Monitor your entire IT infrastructure
Bandwidth, servers, virtual environments, websites, VoIP services – PRTG keeps an eye on your entire network.
Try PRTG for free
Everyone has different monitoring needs. That's why we let you try PRTG for free. Start now with your 30-day trial.
PRTG

Network Monitoring Software - Version 21.4.73.1656 (December 1st, 2021)

Hosting

Download for Windows and cloud-based version PRTG Hosted Monitor available

Languages

English, German, Spanish, French, Portuguese, Dutch, Russian, Japanese, and Simplified Chinese

Pricing

Up to 100 sensors for free (Price List)

Unified Monitoring

Network devices, bandwidth, servers, applications, virtual environments, remote systems, IoT, and more

Supported Vendors & Applications


More