CPU load monitoring with PRTG
CPU monitoring for servers, computers, and other hardware

Prompt overload alerts help you act quickly and minimize risks

Record CPU usage over longer periods of time

CPU load monitoring for Windows and Linux/Unix systems
How PRTG CPU load monitoring works

The processor (central processing unit - CPU) processes incoming application commands. A processor chip usually contains several processor cores which share the overall load. This makes for improved stability and performance.
During CPU load monitoring, the current computing power is provided as a percentage. As the computing power that is needed for active processes rises, so does the CPU load percentage. But the more processor cores your CPU has, the less each of these cores will be strained. As a result, the CPU load will be lower. With PRTG, you can monitor both the overall processor load as well as the loads of individual CPU cores.
Because CPU requirements can skyrocket quickly (go ahead and install a new application in your network for a demonstration) and are a fundamental consideration when optimizing the performance of your system, these requirements should be monitored thoroughly, especially in a critical IT infrastructure. PRTG CPU load monitoring is compatible with both Windows and Linux/Unix-based systems. PRTG uses SNMP to read the CPU loads of devices made by a variety of different manufacturers. You can also use WMI for Windows systems, and revert to SSH for Linux-based devices or OSX computers.
Feel free to choose the monitoring technology that works best for your particular IT infrastructure and situation.
An introduction to CPU load monitoring with PRTG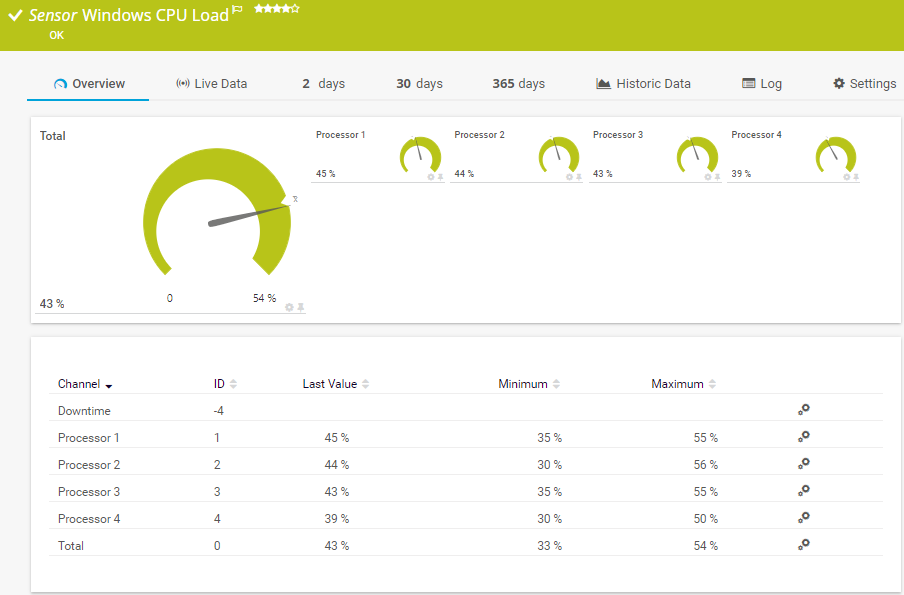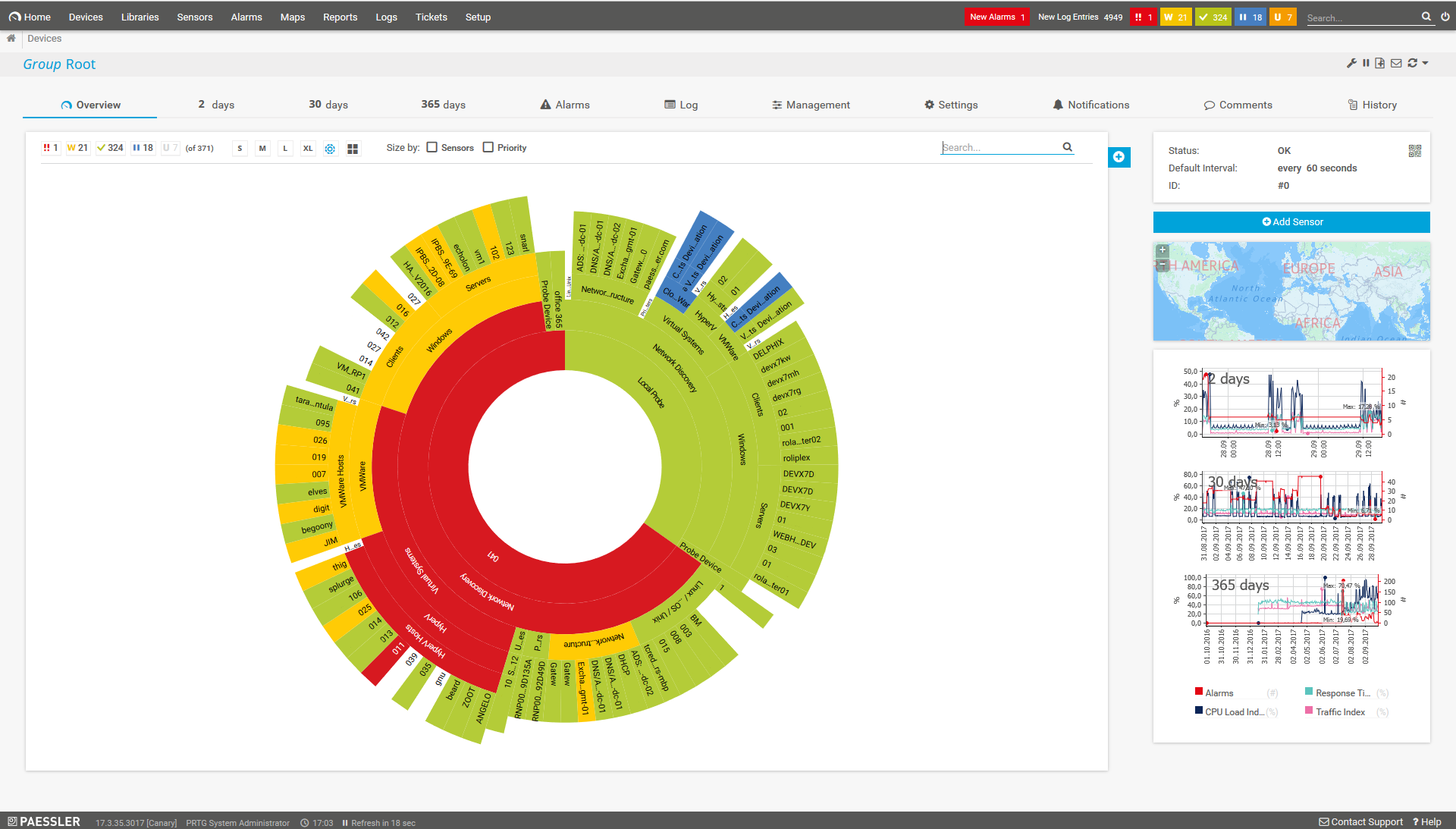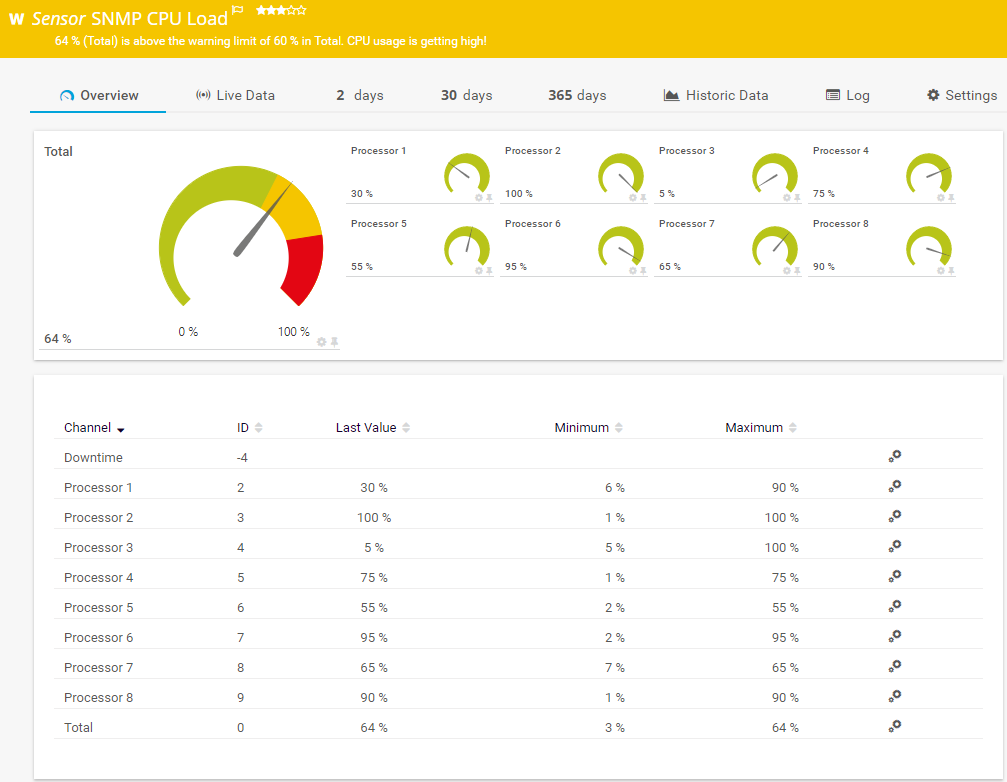 CPU monitoring:
PRTG provides for a balanced load

Uniform load distribution
Stable servers ensure a company's countless business processes run properly. But for servers to be stable, CPU computing power must be distributed evenly and not exceed a certain level. This is also important for computers and any other processor-controlled hardware. If the CPU load is too high on an application server, for example, then it will slow down the reaction times of the corresponding applications and can even put the system at risk of crashing. The result: Idle coworkers, dissatisfaction, and decreasing work productivity due to work processes in the entire firm becoming slower and slower.

CPU load monitoring quickly sounds the alarm
PRTG CPU load monitoring will show you exactly where the load is distributed, and how much is placed on your servers. If the values get too high, you'll immediately receive an alert. You can also track the evolution of CPU load over the course of several weeks or months. By doing so, you will allow yourself to act quickly and minimize the risk of being caught off guard in the future. With continual CPU load monitoring, computing processes can be distributed equally, and speed and performance optimized. Your business will run smoothly, without frustrating delays in business applications or costly system downtime.

With PRTG, everyone will work with peace of mind.
4 good reasons to choose PRTG as your CPU load monitoring tool

Ensure the server doesn't come
to a halt
Using too much (or all) of the server CPU can lead to a significant dip in performance, and in extreme cases, to the server actually crashing. With CPU load monitoring that tracks the load over the long term, you can quickly go about redistributing the load or upgrading hardware to avoid situations which could have serious consequences for your business. Should the CPU load suddenly reach critical levels, such as during the installation of a new application, you will notice the spike immediately and can pull the emergency brake before any damage is done.

Allow applications to react quickly
A load that is distributed evenly and at appropriate levels lets businesses do away with unneeded hardware updates and the hassle of having to struggle with slow business applications. Work time and computing capacities therefore do not go to waste. In other words, CPU load monitoring helps your company save money.

Be alerted immediately
PRTG alerts you automatically: simply set a CPU load threshold value for the system you are monitoring, and PRTG will automatically send you an alarm via SMS, email, or push notification if the defined percentage is reached.

Maintain an overview
Display all your CPU load info on a centralized dashboard, which you can personalize any way you like. You can also keep your coworkers and higher-ups in the know thanks to the automated reports of PRTG. The reporting system generates long-term CPU load data as HTML, PDF, CSV, or XML files. PRTG lets you prepare your data in accordance with your own individual needs.

"The greatest advantage of PRTG? You get to rest easy."
Steffen Ille, Bauhaus-University of Weimar, Germany
Trusted by 300,000 users
and recognized by industry analysts as a leader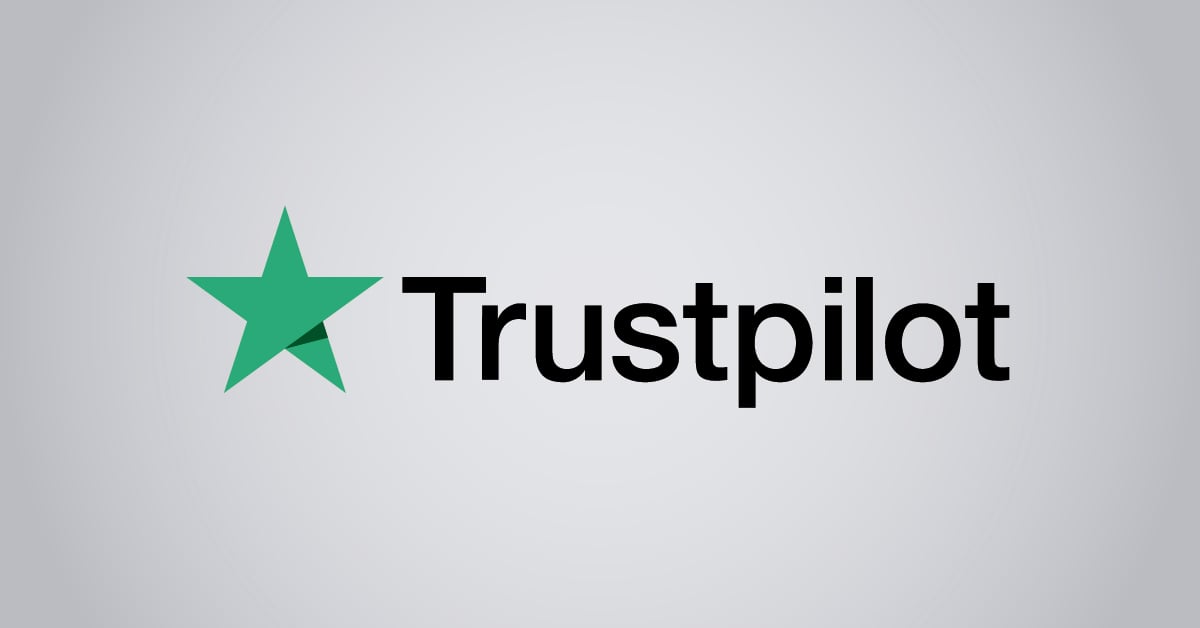 "Fantastic network and infrastructure monitoring solution that is easy to deploy and easier still to use. Simply the best available."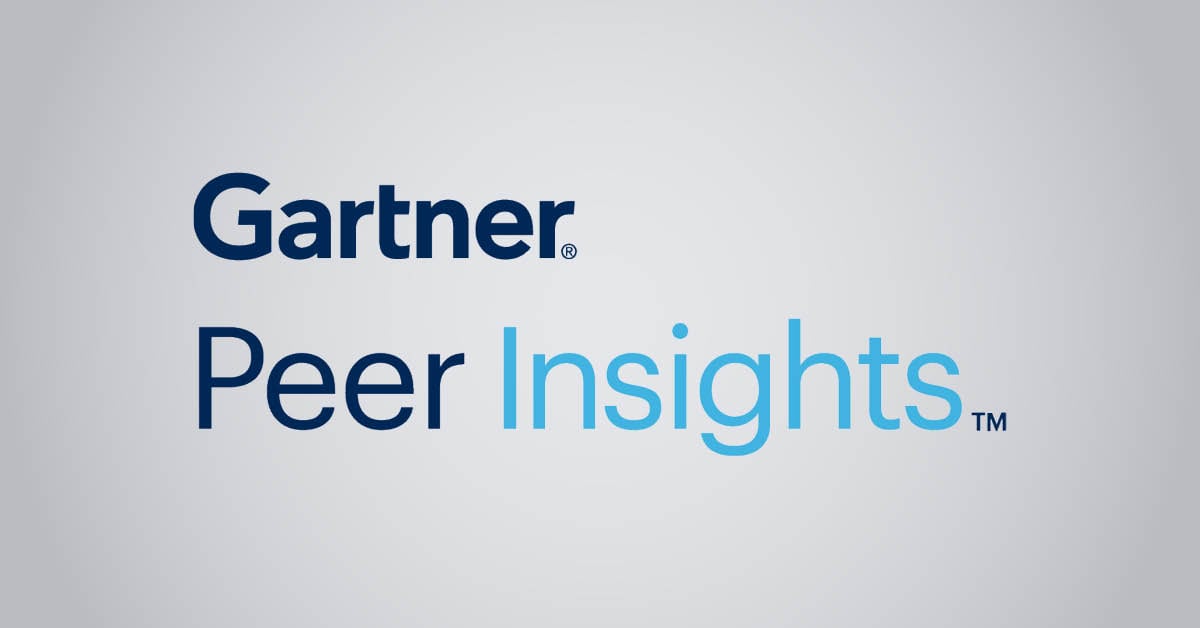 "Software is absolutely perfect, Support is superior. Meets all needs and requirements, This is a must have solution if you are needing any form of monitoring."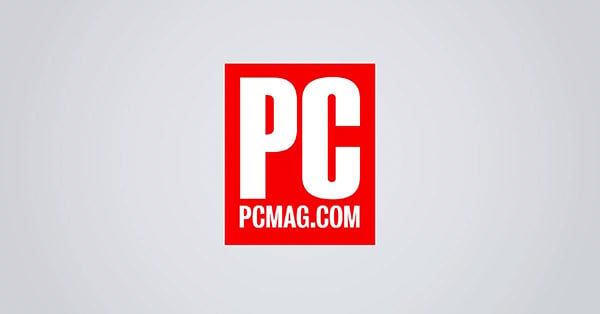 "The tool excels at its primary focus of being a unified infrastructure management and network monitoring service."


Unlimited version of PRTG for 30 days
After 30 days, PRTG reverts to a free version
Or, you can upgrade to a paid license anytime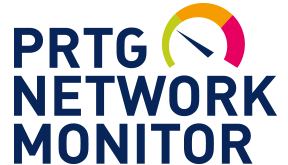 Data collected
by PRTG

CPU load– current computing power as a percentage, overall and per core

The possibility of monitoring the CPU temperature and other health data of a variety of different devices

PRTG simplifies your day
Our monitoring software works for you and promptly notifies you of potential issues.
It frees you to concentrate on your day-to-day tasks with peace of mind.
PRTG saves time
With PRTG, you get one central monitoring tool for your servers and entire network. Enjoy a quick overview of your whole infrastructure via our dashboard and app.
PRTG saves worry
Customizing PRTG is a breeze. Getting started or switching from another network monitoring tool is easy thanks to the PRTG auto-discovery and pre-configured device templates.
PRTG saves money
80% of our customers report substantial or even exceptional cost savings in the area of network monitoring. The experience shows that the costs for licenses have paid for themselves within a matter of weeks.
Immediately check the status of your CPU load
– even while on the go
PRTG can be started within minutes and it's compatible with many mobile devices.


PRTG monitors these vendors and applications, and more, in one view!
PAESSLER AG –
German quality
engineering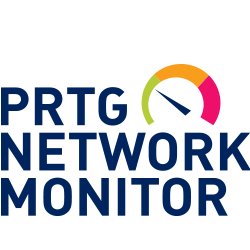 Free Download
Unlimited version of PRTG for 30 days
After 30 days, PRTG reverts to a free version
Or, you can upgrade to a paid license anytime
Most administrators want to test a tool for free before deciding to make an investment.
The many advantages of PRTG:
1. Free trial version: Take the time to explore PRTG so you can determine if it satisfies your needs and meets your expectations. Once the trial is over, it's easy to upgrade your already configured version of PRTG, which means you're much less likely to make an incorrect purchase.
2. One tool, one overview: Administrators often use a variety of monitoring solutions for their network or for the individual components of their infrastructure. But using several different tools every time you want to create an overview costs time and energy. PRTG is an "all-in-one" solution. Our dashboard and app provide a comprehensive overview, whenever you want it.
3. Quick customer support: Got a question? Stuck on a problem and need a hand? PRTG is backed by a dedicated development and support team. We do our utmost to answer every customer inquiry within 24 hours (on business days). Browse all our support topics here.
Configure your PRTG today. The trial version is free of charge. Save time, worry, and money with our monitoring tool designed for your network and entire infrastructure.
PRTG

Network Monitoring Software - Version 20.4.64.1402 (November 24th, 2020)

Hosting

Download for Windows and hosted version available

Languages

English, German, Spanish, French, Portuguese, Dutch, Russian, Japanese, and Simplified Chinese

Pricing

Up to 100 sensors for free (Price List)

Unified Monitoring

Network devices, bandwidth, servers, applications, virtual environments, remote systems, IoT, and more

Supported Vendors & Applications


More