Siemon and Paessler:
Enablers for Intelligence
Siemon and Paessler bring together intelligent building technology and advanced monitoring
to make your vision of intelligent buildings and data centers become reality.

What makes a building intelligent?
High performance Intelligent Buildings and data centers have become critical assets for organizations, allowing them to support changing business needs, increase security, save resources, optimize processes, or, to say it simply, make better places to live and work. This requires hundreds and thousands of systems, devices and applications, interacting with each other, exchanging data and controlling processes seamlessly. In an ideal world, the building offers the perfect environment for all of these actions, providing them with the best possible infrastructure to ensure everything works and data flows with no outages or bottlenecks. To bring this world a little closer to perfection, Siemon and Paessler established an alliance to make your vision of intelligent buildings and data centers become reality.
Everybody working in a modern office knows the basic example of building intelligence: the sun comes up, blinds go down. But there is so much more that intelligence can do for a building and the people within it. Intelligent buildings are the future of sustainability and operational efficiency, made possible by the integration of low-voltage applications. To support this integration, Wi-Fi, AV, security, PoE lighting, distributed antenna systems (DAS) and building automation systems are converging over an IP-based platform with endpoint devices powered over Ethernet cabling. This architecture gives building owners and operators a value-added alternative to the traditional approach of deploying disparate low-voltage systems that are designed and managed in separate silos. This solution supports the design, installation and administration of integrated systems, enabling substantial capital and operational savings, increased insights, more robust security and analytics as well as improving the building occupant experience.
How do you keep a building intelligent?
All those intelligent devices and systems require a powerful and always available infrastructure, they need access to power and to IT networks. To assure that all the intelligent devices and systems always work it needs mainly two things:
1. The physical infrastructure
The most efficient, reliable, and sustainable way of transmitting power and data in a building are, simply said, network cables. This robust, high performance network infrastructure provides the ideal foundation for your building and applications to work effectively.
2. Continuous Monitoring of all components
To mitigate failures, 24/7 monitoring is required that constantly measures performance and availability of IT infrastructure and of network traffic, but also of IoT infrastructure like CCTV systems, environmental sensors, key lock systems etc.

Paessler and Siemon – partnering for the customer
Partnering with each other, Siemon and Paessler work together for our customers' success. The combination of Siemon's infrastructure knowledge and partner ecosystem with PRTG's network monitoring capabilities provides our customers with industry-leading quality and assured availability from the physical infrastructure through to the network monitoring.

Rely on experts
High expertise and a thoroughly selected eco system make Siemon and Paessler the perfect partners for your data denter as well as for your intelligent building.

Take control
Siemon products combined with PRTG enable control of your buidling and data center down to the finest level of detail.

Gain overview
PRTG delivers monitoring of IT, facilities and security, all with one solution. Everything in one, central dashbord or via individual maps for each team.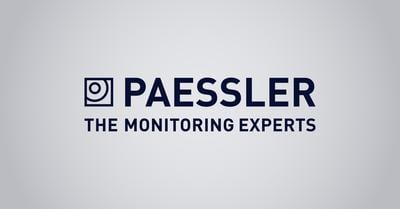 Since 1997, we offer monitoring solutions for businesses across all industries and all sizes, from SMB to large enterprises. Today, more than 500,000 users in over 170 countries rely on PRTG and other Paessler solutions to monitor their complex IT, OT and IoT infrastructures. We believe monitoring plays a vital part in reducing humankind's consumption of resources. Our products help our customers optimize their IT, OT and IoT infrastructures, and reduce their energy consumption or emissions – for our future and our environment.
PRTG Network Monitor is able to comprehensively monitor all components of a data center or an intelligent building: whether IT, facilities or security systems. PRTG can summarize details in processes and map them for the responsible employees or teams. This way the software creates an overview and delivers the necessary detailed information as needed. PRTG sends alerts on all common channels if necessary, but at the same time reduces unwanted "alert noise" by sending only relevant alerts to the responsible employees. In the long run PRTG helps to optimize the data center on all levels and thus permanently reduce resource consumption as well as operating costs.
Free Download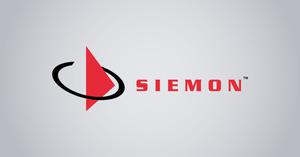 Established in 1903, Siemon is an industry leader specializing in the design and manufacture of high quality,
high performance IT infrastructure solutions and services for Data Centers, LANs and Intelligent Buildings.
Headquartered in Connecticut, USA, with global sales, technical and logistics expertise spanning 100 countries, Siemon offers the most comprehensive suites of copper and optical fiber cabling systems, cabinets, racks, cable management, data center power and cooling systems and Intelligent Infrastructure Management solutions.
With more than 400 patents specific to structured cabling, Siemon Labs invests heavily in R&D and the development of Industry Standards, underlining the company's longstanding commitment to its customers and the industry. Through an ongoing commitment to waste and energy reduction, Siemon's environmental sustainability benchmarks are unparalleled in the industry, including 179% global carbon negativity and zero-landfill status.
Learn more