Network visibility with
UVexplorer and PRTG
Enrich your PRTG experience with UVexplorer:
UVexplorer integrates tightly with PRTG and delivers powerful network discovery,
detailed device inventory, and automatic network maps.
Enhance PRTG with automapping by UVexplorer
The PRTG map editor is a great tool for creating individual maps and dashboards of your IT infrastructure.
Sometimes, especially for larger networks or frequently changing networks, automatically generated maps can help you keep an overview of everything.
UVexplorer by UVnetworks performs a fast and detailed network discovery and automatically generates network maps that visualize your network's structure and connectivity right down to the port level, including wireless and virtual infrastructure.
It also collects inventory information of the detected devices. UVexplorer integrates tightly with PRTG Network Monitor to combine its advanced discovery, inventory, and mapping features with the powerful network monitoring capabilities of PRTG.
Data generated by UVexplorer can be exported to PRTG and then used for setting up sensors and devices and to organize your monitoring.
Benefits for Paessler and UVnetworks customers:
Automatically generated layer-2 network topology maps
Inventory reports
Advanced IT-infrastructure monitoring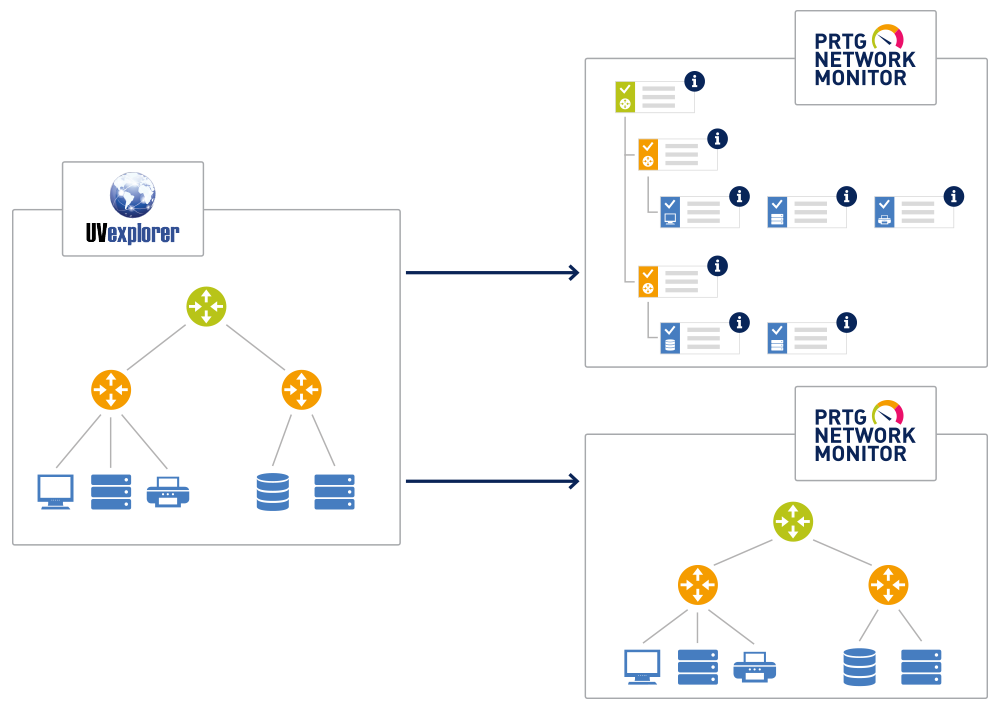 Improved visibility
Advanced IT-infrastructure monitoring

Enhanced reporting
Access to inventory reports

Operational improvements
Automatically generated
layer-2 network topology maps
UVexplorer: Layer 2 discovery for PRTG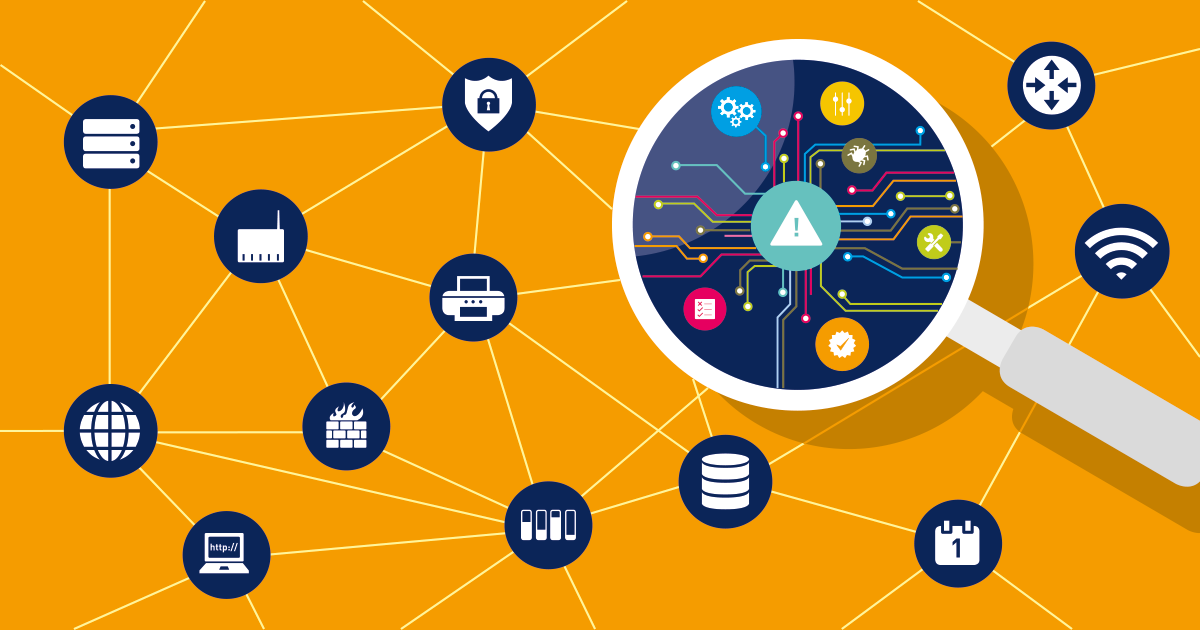 UVnetworks has expanded their network mapping solution UVexplorer to easily integrate with PRTG. You want to learn more? Then take a look at our blog article: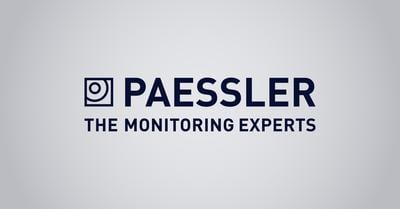 Since 1997, we offer monitoring solutions for businesses across all industries and all sizes, from SMB to large enterprises. Today, more than 500,000 users in over 170 countries rely on PRTG and other Paessler solutions to monitor their complex IT, OT and IoT infrastructures. We believe monitoring plays a vital part in reducing humankind's consumption of resources. Our products help our customers optimize their IT, OT and IoT infrastructures, and reduce their energy consumption or emissions – for our future and our environment.
Read more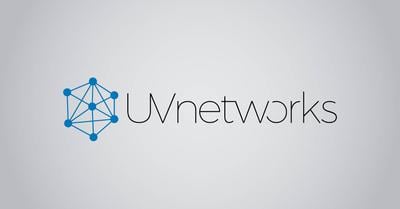 UVnetworks provides simple, cost-effective solutions that make the IT professional's job easier. The "network" is an ever-changing concept. Whether it be wired, wireless, or virtual; the IT network is constantly in motion. UVnetworks' focus is to provide simple solutions that help IT administrators identify, track, and troubleshoot their IT infrastructure. Built upon the engineering expertise of some of the earliest Layer-2 networks, UVnetworks' focus is to simplify even the most complex and diverse technologies so that every IT administrator is empowered to stay on top of their daily challenges.
Read more