Lansweeper and PRTG: asset visibility, intelligence and monitoring
Asset visibility is a big problem for many IT teams. Not having an accurate inventory of tech assets is inefficient,
costly and a potential security risk and for all but the smallest networks, an inventory spreadsheet won't cut it.
You can't manage what you
don't know you have
In many organisations, the IT Department is responsible for not just keeping the infrastructure running efficiently, but also for the procurement, maintenance and ultimately disposal of the physical hardware and software assets the company relies upon. This obligation carries financial, compliance and security implications.
Collate asset intelligence with Lansweeper
IT teams face many challenges such as increasing complexity and continual change as well as budgetary demands. Keeping accurate track of their technology assets can help alleviate some of these pressures. Lansweeper provides a powerful, easy to use asset intelligence platform that allows the lifecycle of assets to be tracked from procurement, (re)allocation, to disposal. It automatically collects information using standard protocols, or by an easily deployed, optional agent. It can be deployed on premise with multiple sites aggregated into a single, centralised, cloud-based instance.
Track asset health with PRTG
Paessler's award winning PRTG family of products collect, analyse and report on the health and performance of any networked device. From traditional IT infrastructure, through IoT and Industrial IoT, to specialised healthcare devices, the 290+ PRTG sensor types provide administrators with unrivalled insight into the status of their environments.
Easy API integration between Lansweeper and Paessler PRTG
Track your assets and their health
with Lansweeper and PRTG
Integrating PRTG and Lansweeper, using native capabilities of both, provides administrators with unrivalled insights into the status, health, and performance of their technology assets. With minimal effort, admins can immediately produce detailed reports on all aspects of the hardware and software they are responsible for. Asset lifecycle and ownership can be tracked from acquisition to disposal, with associated costs being tracked across the organisation.

This serves to
Increase visibility,
eliminating blind spots
and revealing assets
you didn't know you had.
Boost productivity
by simplifying record
keeping and reporting.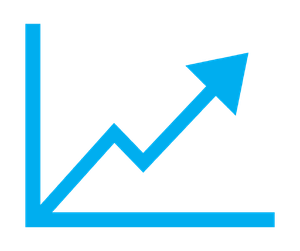 Improve security posture
by identifying risks and
highlighting vulnerabilities.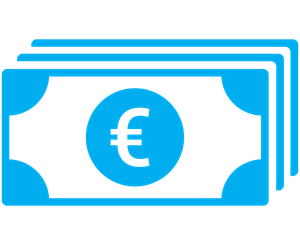 Reduce costs by revealing
needless expenses, supporting
budget decisions and
efficient resource allocation.
"At HAT Distribution, we understand the dynamic needs of the Australian and New Zealand (ANZ) technology market. As the sole distributor for both Lansweeper and PRTG, we have a unique understanding of how these products are not just powerful tools on their own but when used together, they create a synergy that offers a comprehensive solution for network management.
Whilst Lansweeper provides the essential foundation by enabling organizations to gain complete visibility into their network assets, software inventory, and configuration changes, PRTG excels in real-time performance monitoring, ensuring the network's health and performance are continuously optimized.
By combining Lansweeper and PRTG, businesses are ensuring a holistic approach to their network management. It's like having a well-organized inventory of your network assets and the ability to keep your finger on the pulse of your network's performance. This synergy not only helps in preventing issues before they become critical but also in improving overall operational efficiency.
At HAT Distribution, we're proud to distribute both Lansweeper and PRTG to the ANZ market, recognizing that our customers benefit from the seamless integration of these two powerful tools. This combination empowers IT professionals to proactively manage their network infrastructure, reduce downtime, and optimize performance, all while maintaining control over assets and compliance. We believe that when it comes to network management in ANZ, Lansweeper and PRTG are truly better together."
Josh Gammer, Regional Sales and Technical Lead at HAT Distribution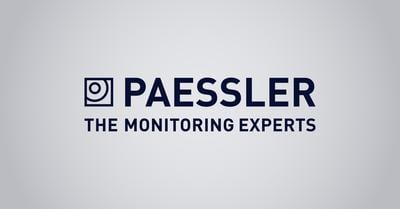 Since 1997, we offer monitoring solutions for businesses across all industries and all sizes, from SMB to large enterprises. Today, more than 500,000 users in over 170 countries rely on PRTG and other Paessler solutions to monitor their complex IT, OT and IoT infrastructures. We believe monitoring plays a vital part in reducing humankind's consumption of resources. Our products help our customers optimize their IT, OT and IoT infrastructures, and reduce their energy consumption or emissions – for our future and our environment.
Learn more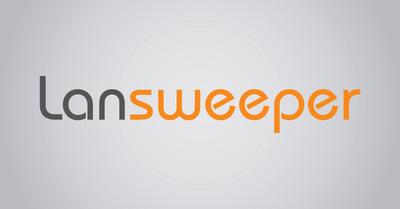 Lansweeper is turning the process of creating asset inventories on its head. Rather than collecting IT asset data to meet the criteria of specific IT scenarios, we believe ITAM should be a scenario-independent endeavour, with the goal of creating a single source of truth.
Lansweeper automatically discovers and identifies any asset in your environment, on prem, in the cloud, physical and virtual. With 27,000 customers in over 130 countries, no matter what the IT scenario, Lansweeper empowers you with accurate data and actionable insights about your technology environment.
Learn more