PRTG: Monitoring software
for all your HP devices
Monitoring of all the SNMP-compatible HP devices in your network

HP computers, printers, switches, routers, HPE ProLiant servers, HPE BladeSystems, and more

Automated alarm and reporting functions


PRTG monitors your HP devices
PRTG gathers data from your HP printer, HPE BladeSystem,
and HPE ProLiant server
Manufacturers like Hewlett Packard Enterprises (HPE) offer a wide selection of IT products – including printers, computers, switches, and servers. As with all hardware, system administrators must also be ready to tackle the faulty hard drives, server problems, printer errors, and other issues of HP systems.
Centralized HP monitoring lets you spot problems before they arise, and is quick to send out alarms.
PRTG is your all-in-one network monitoring solution. It monitors all your SNMP-compatible HP devices, which means you no longer have to use a different monitoring tool for each piece of hardware. All monitoring information is neatly displayed on your dashboard or presented in easy-to-read reports.
Monitoring HP computers:
PRTG sounds the alarm if you're running low on hard disk space or memory, and logs all data from past time periods. As a result, data losses are avoided, and hard disks and other hardware can be replaced or upgraded quickly.
Monitoring HPE ProLiant servers:
By monitoring CPU and main memory loads, data traffic on the network interface, and the overall system status, PRTG can quickly notify you if a server becomes overloaded. As a result, you can redistribute the load, eliminate potential sources of errors, and prevent performance snags and server downtime.
Monitoring HPE BladeSystems:
PRTG displays the system health of your HPE BladeSystem enclosures, and notifies you as soon as something goes awry. PRTG also makes it easy to check the status of an HPE blade, including its power supply.
Monitoring printers, routers, and other
HP hardware:
PRTG also checks network printers and other SNMP-compatible hardware for errors (e.g. HP ProCurve switches). Prompt notifications let you get to work before the first support ticket has a chance to arrive.
With PRTG, you'll maintain full control over all your HP devices.
How HP monitoring with PRTG works

HP hardware monitoring
PRTG uses both pre-configured and customizable sensors to monitor HP hardware. These sensors collect all the necessary information, and display the queried data in PRTG. PRTG promptly warns you if the return values might be indicative of a glitch, allowing you to quickly get down to troubleshooting your hardware or network.

Ping tests
Ping tests are used to check the availability of servers and work computers. If a Ping test fails, the device is either shut off or down, or there is a problem with the network connection – the error might lie with a cable that is unplugged or damaged.
i Ping is a command-line utility, available on virtually any operating system with network connectivity, that acts as a test to see if a networked device is reachable. The ping command sends a request over the network to a specific device. A successful ping results in a response from the computer that was pinged back to the originating computer. Read more ...

Save resources with SNMP
PRTG monitors all SNMP-compatible HP devices. SNMP (Simple Network Monitoring Protocol) is the easiest method for querying sensor data from the network, and also the protocol that uses the fewest amount of resources. SNMP is known for putting very little strain on the CPU and network loads. If your HP hardware is SNMP-compatible, then you can use PRTG to collect a great deal of valuable data from it.

HPE ProLiant servers
We've configured several sensors especially for HPE ProLiant servers. These sensors will allow you to monitor your HP server's logical disk, memory controller, network interface, physical disk, and system health – out of the box and without complicated setup procedures! PRTG also comes with built-in sensors for your HPE BladeSystem: these sensors will show you the status of the blade and the system health of the blade enclosure. You can even monitor your HP LaserJet printer with its own specially-designed sensor: quickly check toner and paper levels, and be informed immediately in the event of a paper jam!
iWhat is a sensor?
In PRTG, "Sensors" are the basic monitoring elements. One sensor usually monitors one measured value in your network, e.g. the traffic of a switch port, the CPU load of a server, the free space of a disk drive. On average you need about 5-10 sensors per device or one sensor per switch port.
An introduction to hardware monitoring with PRTG
Data collected
by PRTG

HP laptops and desktop computers
PRTG sensors let you monitor CPU and memory usage, bandwidth consumption, and the system information of your HP laptops and desktop computers.

Printer availability
You'll get information on the availability of your HP printer, its toner level, and the number of pages it has printed, and be notified immediately if the printer is jammed with paper.

System health
Monitor the system health and hard drives of your HPE ProLiant server: temperature, fan status, power supply status, and power consumption, as well as the statuses of the hard drive controller, logical and physical disks, and memory controller. You'll also be able to keep a constant eye on data throughput on the ProLiant network interface.

Network traffic
SNMP traffic sensors provide a clear idea of network traffic on HP routers and switches (such as an HP ProCurve switch).
iSNMP stands for Simple Network Monitoring Protocol. Its usefulness in network administration comes from the fact that it allows information to be collected about network-connected devices in a standardized way across a large variety of hardware and software types. SNMP is a protocol for management information transfer in networks, for use in LANs especially, depending on the chosen version. Read more ...

Blade systems
Monitor the status of blades and the health data of BladeSystems enclosures.

SNMP-compatible hardware
Thanks to its generic and customizable SNMP sensors, PRTG can monitor any type of SNMP-compatible HP hardware.

Custom sensors
In addition to pre-configured sensors, PRTG also offers user-defined sensors which allow you to monitor the data on an end device using your own scripts, which are run via the PRTG API.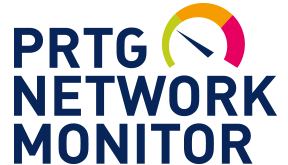 4 reasons to choose PRTG as your HP monitoring tool

Secure work processes
By monitoring the HP servers, printers, and equipment of your coworkers, you'll make sure that at your company, it's business as usual. And with prompt troubleshooting, you can prevent crashes and save money.

Obtain an overview
PRTG automatically gathers the desired sensor data and displays it on an easy-to-read dashboard. Create custom reports so the management team also gets just the information they need.

Automated warning messages
In the event of a looming server failure, a spike in memory usage, or a problem with a printer, PRTG will automatically shoot you an email or SMS, or send a push notification via the app.

One solution for all your HP devices
Do away with the host of tools you are currently using to monitor your HP devices. Thanks to the PRTG sensors and alerts, your SNMP-compatible HP devices get all the attention they deserve.
Check the status of an HP device in a flash
– even while on the go
PRTG can be started within minutes and it's compatible with many mobile devices.


PRTG monitors these vendors and applications, and more, in one view!
PRTG lightens your workload!
Let our HP monitoring software work for you.
So you can concentrate on your day-to-day tasks with peace of mind.

PRTG saves time
With PRTG, you get one central HP monitoring tool for all your HP hardware. You'll enjoy a quick and complete overview at all times via our dashboard and smartphone apps.

PRTG saves worry
Computers, printers...PRTG monitors all your HP devices, conveniently and around the clock. The built-in alarm feature notifies you promptly, allowing for problems to get sniffed out at once.

PRTG saves money
80% of our customers report substantial or even exceptional cost savings in the area of network monitoring. The experience shows that the costs for licenses have paid for themselves within a matter of weeks.
Award winning solution
We work hard on making our software as powerful and easy-to-use
as possible for our customers each and every day.
Of course it makes us proud when we get awards for that.

PAESSLER AG –
German quality
engineering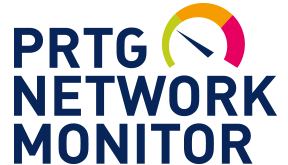 Most administrators want to test a tool for free before deciding to make an investment.
The many advantages of PRTG:
1. Free trial version: Take the time to explore PRTG so you can determine if it satisfies your needs and meets your expectations. Once the trial is over, it's easy to upgrade your already configured version of PRTG, which means you're much less likely to make an incorrect purchase.
2. One tool, one overview: Administrators often use a variety of monitoring solutions for their network or for the individual components of their infrastructure. But using several different tools every time you want to create an overview costs time and energy. PRTG is an "all-in-one" solution. Our dashboard and app provide a comprehensive overview, whenever you want it.
3. Quick customer support: Got a question? Stuck on a problem and need a hand? PRTG is backed by a dedicated development and support team. We do our utmost to answer every customer inquiry within 24 hours (on business days). Browse all our support topics here.
Configure your PRTG today. The trial version is free of charge. Save time, worry, and money with our monitoring tool designed for your network and entire infrastructure.
PRTG

Network Monitoring Software - Version 18.4.46.1754 (November 20th, 2018)

Hosting

Download for Windows and hosted version available

Languages

English, German, Spanish, French, Portuguese, Dutch, Russian, Japanese, and Simplified Chinese

Pricing

Up to 100 sensors for free (Price List)

Unified Monitoring

Network devices, bandwidth, servers, applications, virtual environments, remote systems, IoT, and more...

Supported Vendors & Applications


More >>