All-in-one router
monitoring software PRTG
Check bandwidth consumption, network traffic, error messages of your routers with PRTG

Router monitoring via SNMP, Packet Sniffer, NetFlow/sflow/jFlow

PRTG detects suspicious traffic
Prevent network failures and bottlenecks with PRTG router monitoring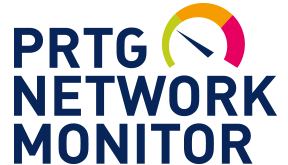 Overloaded routers (and thus networks) can slow down a company's communication and workflow.
PRTG Network Monitor, our network monitoring solution, allows you to check all your router connections. Determine how much bandwidth is used per connection, the devices, programs, or users which generate the most traffic, and where bottlenecks occur in your network. You'll get a ton of valuable information which will make your work as an administrator that much easier. PRTG supports routers from all the major manufacturers like Cisco, Dell, Linksys, TP Link or Netgear.
With its wide range of features, PRTG Network Monitor makes it easy to monitor your router traffic around the clock, log network activities, and calculate network utilization.
Along with traffic and bandwidth, you can also monitor the device itself. PRTG lets you keep a constant eye on computer fans, temperatures, and power supplies, as well as the memory of your router. And thanks to PRTG, you can even stay up-to-date on the status and statistics of your VPN connection.
You'll be notified automatically whenever something seems amiss inside your router or network traffic. PRTG lets you act quickly to prevent bandwidth bottlenecks from paralyzing your network.
Thanks to PRTG, the entire staff can work with peace of mind.
What kind of data is gathered?
3 important points
With PRTG, you'll be able to recognize when your routers are forwarding too much data - before they become completely overloaded.

The bandwidth consumption of individual connections

Network activities and causes of traffic

Router error messages
Here's what monitoring looks like in PRTG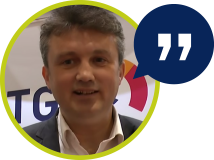 Steve Coppin, Oxford University
Router monitoring
with PRTG
i NetFlow is a protocol for collecting, aggregating and recording traffic flow data in a network. NetFlow data provide a more granular view of how bandwidth and network traffic are being used than other monitoring solutions, such as SNMP. NetFlow was developed by Cisco and is embedded in Cisco's IOS software on the company's routers and switches and has been supported on almost all Cisco devices since the 11.1 train of Cisco IOS Software. Read more ...

Router checking with PRTG supports three methods which come with their own advantages and disadvantages:

SNMP
The network protocol SNMP is the easiest way to calculate traffic. CPU and network loads remain low. However, it is not possible to analyze protocols or IP addresses.


Netflow/sflow/jFlow
The NetFlow/sflow/jFlow/IPFIX methods belong to the routers of certain providers such as Cisco, HP, or Juniper. Bandwidth utilization is calculated within each device and transmitted to PRTG for analysis and disclosure. The most powerful of the three alternatives when both CPU and network loads are low, this method is especially suitable for networks with a great deal of traffic.
How to monitor router traffic

Here's a quick summary about how to monitor router traffic with PRTG:
Configure and run PRTG Network Monitor.
Choose one of following options for router monitoring protocols according to your router specifications: SNMP, NetFlow/jFlow/sFlow or Packet Sniffing. 
See the bandwidth consumption of individual connections and all network activities at a glance and create individual dashboards.
Set up custom alarms and you'll be notified in case of router errors or overloads.
Your routers at a glance
– even on the go
PRTG can be started within minutes and it's compatible with many mobile devices.


PRTG monitors these vendors and applications, and more, in one view!
PRTG simplifies your day! 
Let our Router Monitor work for you
so you can concentrate on your day-to-day tasks with total peace of mind.

PRTG saves time 
With PRTG, you get one central monitoring tool for all your routers. You'll enjoy a quick and complete overview at all times via our dashboard and app.

PRTG saves worry 
Check your routers around the clock has never been easier. The built-in alert feature is quick to act – before crashes and complaints can arise.

PRTG saves money
80% of our customers report substantial savings in the area of network management. And license costs pay for themselves in an average of only a few weeks.
Prevent network failures and bottlenecks with PRTG Router Monitoring

Immediately know the score
PRTG provides automatic alerts when the network crashes or protocol errors take place.

Fix bugs quickly
Meet problems head-on to prevent your network from crashing.

Optimize bandwidth consumption
By adjusting available bandwidth to meet demand and reducing unnecessary traffic, you'll create more stable connections.
Speed up company processes - an optimized bandwidth allows for a company's operations to run quickly. Enjoy an increase in the availability of services and applications.

Traffic transparency
With PRTG, you'll receive and be able to analyze information regarding the intensity of traffic across individual connections.

Greater security
Use PRTG to detect suspicious traffic, which is indicative of malware.
Hardware, Leistung und andere Details Ihrer Router überwachen

Neben dem Traffic, der über Ihren Router läuft, und der Bandbreite können Sie auch das Gerät selbst überwachen. Mit PRTG behalten Sie Lüfter, Temperatur, Netzteile oder den Speicher Ihres Routers stets im Blick. Auch über Status und Statistiken Ihrer VPN-Verbindung sind Sie dank PRTG im Bilde.
Award winning solution
We work hard on making our software as powerful and easy-to-use
as possible for our customers each and every day.
Of course it makes us proud when we get awards for that.

PAESSLER AG –
German quality
engineering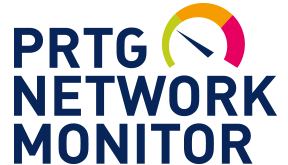 Administrators must compare monitoring tools or search for a free one. There are several suppliers on the market.
PRTG comes with a full range of advantages:
1. Free trial version: PRTG is available in a free trial version. Use this version to get a feel for our network monitoring tool with no risk whatsoever.
2. Over 200,000 administrators: whether in large or small businesses, authorities, colleges or administrations - all around the world, more than 200,000 administrators put their trust in our network monitoring tool, and can therefore also monitor their bandwidth. Read our case studies here.
3. Support: do you have a question? We respond in a jiffy! You can already access a great deal of information online by consulting our FAQs, manuals, videos, webcasts, or knowledge base. You can of course also send us a message. We'll do our best to get back to you within 24 hours on business days.
PRTG – your network monitoring tool
PRTG is the PAESLLER AG's all-in-one network monitoring tool. Our software is used by more than 200,000 administrators worldwide, whether it be to monitor their hardware- and server performance , their virtual environments, or the accessibility of their websites. Use PRTG for database monitoring or sql monitoring. PRTG is a one fits all network analyzer tool.
Save time, worry, and money. PRTG is configured in a matter of minutes. The trial version is offered free of charge. And you can upgrade whenever you like.

PRTG

Network Monitoring Software - Version 18.4.46.1754 (November 20th, 2018)

Hosting

Download for Windows and hosted version available

Languages

English, German, Spanish, French, Portuguese, Dutch, Russian, Japanese, and Simplified Chinese

Pricing

Up to 100 sensors for free (Price List)

Unified Monitoring

Network devices, bandwidth, servers, applications, virtual environments, remote systems, IoT, and more...

Supported Vendors & Applications


More >>
Related Topics