Cisco Network Monitoring
- Fully integrated with PRTG
PRTG monitors your Cisco devices out of the box
PRTG features special sensors designed just for Cisco devices
PRTG integrates technologies such as SNMP and NetFlow
PRTG increases the security of your network and the quality of your service
How does Cisco Monitoring with PRTG work?
iWhat is a sensor?
In PRTG, "Sensors" are the basic monitoring elements. One sensor usually monitors one measured value in your network, e.g. the traffic of a switch port, the CPU load of a server, the free space of a disk drive. On average you need about 5-10 sensors per device or one sensor per switch port.

Specially designed sensors for a better look inside your Cisco network
Cisco offers powerful solutions in several areas, from network management and unified communication to routing and switching management. By professionally monitoring Cisco-related parameters, you can exhaust all the possibilities – at no extra charge. Remaining true to our "all-inclusive" philosophy, we have also provided access to all Cisco sensors in the PRTG freeware version. Simply activate the sensors and get started.
Effortlessly obtain an overview of the system status, find out all there is to know about a device status and your network hardware, gain valuable information on traffic, connections, and users, and get help making service management decisions. With PRTG, you'll guarantee system health, connection stability, and application security in your Cisco networks.
Part of the Cisco ecosystem, Paessler has developed sensors especially for Cisco devices. Additional sensors use Cisco-specific NetFlow technology for traffic monitoring. From ADSL to VPN connections, all the way to Voice over IP applications: PRTG ensures the quality of your service.
With PRTG, everyone can work with peace of mind.
A quick introduction to PRTG:
Cisco monitoring
Your Cisco network at a glance
– even on the go
PRTG can be started within minutes and it's compatible with many mobile devices.


PRTG monitors these vendors and applications, and more, in one view!
Get started at once: Many Cisco sensors are predefined in PRTG

PRTG lets you take advantage of a wide variety of predefined Cisco sensors. You can also create individual Cisco sensors with just a few clicks.
Some examples:
Discover more predefined sensors here.
Cisco Monitoring: Why PRTG is the right choice!
i NetFlow is a protocol for collecting, aggregating and recording traffic flow data in a network. NetFlow data provide a more granular view of how bandwidth and network traffic are being used than other monitoring solutions, such as SNMP. NetFlow was developed by Cisco and is embedded in Cisco's IOS software on the company's routers and switches and has been supported on almost all Cisco devices since the 11.1 train of Cisco IOS Software. Read more ...

1. Quality enhanced by membership in a developer network
Member of the Cisco Developer Network, PRTG provides custom-fit sensors for your Cisco network so you can always be on the safe side.
2. No additional costs for Cisco sensors
Many software companies charge additional fees for Cisco sensors. But thanks to our "all-inclusive" philosophy, you can use any sensors you please, even in the freeware version.
3. Easy VoIP benchmarking
Because they are especially prone to data delays and losses, certain parameters are pre-calculated right from the analysis stage (e.g. ICPIF, MOS). This makes it possible for benchmarking to be performed directly, without additional calculations.
4. Complete quality assurance monitoring
By merging all relevant parameters in just a few sensors, you can easily measure the service quality of your Cisco network and use your findings to make sound decisions.
5. High-performance monitoring via SNMP
Using SNMP technology (if possible and if it makes sense to do so), parameters can be gathered such as statistics on CPU usage and the ADSL connections of your Cisco router under minimal bandwidth consumption.
6. Overview of all IPsec VPN connections
For those Cisco devices with Adaptive Security Appliance (ASA), you get an easy-to-read overview of traffic, users, and IPsec-secured VPN connections. Which users are online and offline? Finding out is a cinch with the PRTG sensors.
7. Quick creation of multiple sensors for VPN connections
By activating the ASA VPN sensors, you can quickly set up additional VPN connections for monitoring. This frees you up from having to create a separate sensor for each individual connection.
8. System health at a glance
With PRTG you get a clear and reliable overview of all necessary values, including temperature, CPU load, power supply, and available memory.
9. Perfect compatibility with Cisco NetFlow technology
Six sensors help high-traffic networks monitor their data traffic. The sensors, both in their standard and customizable versions, are compatible with NetFlow protocols IPFIX, NetFlow 9, and NetFlow 5.
10. Automatic notifications
Should an error occur or one of your self-defined thresholds be exceeded, you'll be notified immediately, wherever you happen to be.
11. Automation for a lighter workload
With the sensors and notifications of PRTG, you no longer need to take the time to check each and every device manually.
12. Better network security
Thanks to our Cisco-specific sensors and extremely clear-cut monitoring, you'll be quicker to spot security loopholes in your Cisco devices.
John Krull, CTO, Oakland Unified School District, USA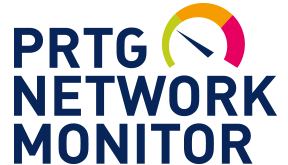 This is how Cisco Monitoring with PRTG works

Simple Network Management Protocol (SNMP) is the easiest way to monitor your network. Network and CPU loads are minimal; an analysis with regard to protocol or an IP address however is impossible. We use this protocol whenever we can to enjoy the most efficient of monitoring.
NetFlow is a Cisco technology in which bandwidth usage is determined within a device and collectively transmitted to PRTG. Bandwidth consumption, therefore, is minimized. NetFlow offers a higher degree of detail (e.g. per network protocol/IP address) than SNMP, and because of its low consumption is ideal for networks with a large amount of traffic.
iBandwidth is measured as the amount of data that can be transferred from one point to another within a network in a specific amount of time. Typically, bandwidth is expressed as a bitrate and measured in bits per second (bps). It refers to the transmission capacity of a connection and is an important factor when determining the quality and speed of a network.   Read more ...
PAESSLER AG –
German quality
engineering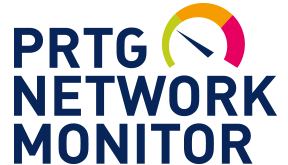 Made in Germany: The PRTG Network Monitoring Tool is the fruit of an engaged team. The company was founded by Dirk Paessler. The PAESSLER AG headquarters are located in the city of Nuremberg, in the heart of Germany. We combine typical German virtues such as high quality standards, industriousness, and commitment with international, cosmopolitan flair. Read more about our firm here. By the way: We are regularly looking for new recruits.
Case Studies: Airports, utility companies, banks, colleges, hospitals: PRTG is present in every industry. For each of our customers, business and organizational processes depend on the proper functioning of the network infrastructure. The PRTG customer satisfaction is close to 100%. Read in our case studies how our customers use PRTG.
Product tests: It goes without saying that we are convinced by the quality of PRTG. But what about the others? PRTG has always performed extremely well in tests. PRTG user "LanLine" sums it up best: "PRTG was already good several years ago, and has gotten better from version to version ever since." Such has been our steadfast and sincere goal. Read more about monitoring software product tests and comparisons here.
Support: Our support team works hard every day to help customers solve their monitoring problems. Our goal is to resolve all inquiries within 24 hours (on business days). We've drafted a comprehensive manual and built up an extensive knowledge base featuring videos, webinars, and FAQs. All support, of course, is also included!
Getting started is easy: The trial version is free, which means you can try our monitoring tool risk-free. To switch to another version of PRTG, simply search for an appropriate license. You can upgrade any time you like.
PRTG

Network Monitoring Software - Version 18.3.44.2054 (September 24th, 2018)

Hosting

Download for Windows and hosted version available

Languages

English, German, Spanish, French, Portuguese, Dutch, Russian, Japanese, and Simplified Chinese

Pricing

Up to 100 sensors for free (Price List)

Unified Monitoring

Network devices, bandwidth, servers, applications, virtual environments, remote systems, IoT, and more...

Supported Vendors & Applications


More >>