VMware Technology Alliance Partner
Due to our technology competence, our leading market position, and our product's compatibility
with VMware products we are member of the VMware Technology Alliance Program:
"The Technology Alliance Partner (TAP) program is designed for commercial software,
hardware and storage vendors to leverage the VMware resources needed to deliver
enhanced value to shared customers."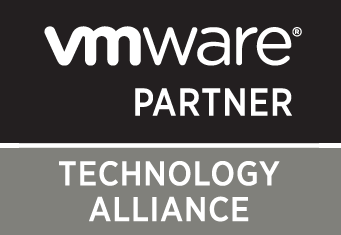 Become VMware ready with PRTG!
"VMware Ready designates VMware's highest level of endorsement for products and solutions created by our established partners. VMware Technology Alliance Partner members can develop their products and solutions to meet VMware standards and submit them for testing and review. Products and solutions that meet VMware Ready requirements will display the VMware Ready Logo."
"The VMware Ready Logo helps customers quickly identify VMware partner's products and solutions that are optimized for VMware vSphere and Horizon 6. VMware Ready products and solutions interoperate seamlessly with a virtual infrastructure and have met specific VMware integration and interoperability standards. The VMware Ready Logo indicates the unique features and capabilities of VMware-integrated products and solutions and a solid commitment of long-term feature support."
Monitoring VMware with PRTG:
These sensors enable PRTG Network Monitor to monitor the VMware ESX server by CPU, disk, memory and network. A device template for automatic discovery of VMware ESX servers makes it easy to set up and use the VMware sensors.