Watch your data center with
PRTG Network Monitor
Avoid downtimes – get informed before they occur
Use resources efficiently
Increase application performance – avoid traffic bottlenecks
Environment monitoring: control your environmental factors
Why data center monitoring is essential

Data centers are at the heart of every IT infrastructure and mission critical in every company. Due to technical evolution, the complexity of a data center's infrastructure keeps increasing, and should it fail, businesses are often left inoperable. Monitoring your data center with PRTG will allow you to:
Ensure 24/7 monitoring of all your data center through PRTG
Check how your infrastructure is performing in real time
Avoid expensive outages
Address bottlenecks before they cause problems
Know trends in data center for a better capacity planning
Provide better Quality of Experience (QoE) to your customers
Save time and money
Data center monitoring with PRTG

At Paessler, data center monitoring goes beyond the traditional IT and Network monitoring. In fact, from monitoring perspective a data center can be seen as an entity composed of three main blocks:

IT and Network Infrastructure
This include network devices (switches, routers, etc.), servers, firewalls, load balancers, virtual environments, etc.

Applications and Services
It includes all applications and services which are hosted in your data center. For example, web servers (IIS, Apache, NGINX), SQL Servers (Microsoft SQL Server 2005-2016, Oracle, MySQL, PostgreSQL), mail server (Exchange, IMAP, POP3, SMTP), web applications (websites, portals), backups, security, and customer specific applications.

Data center environment
It covers all aspects around data center facilities. For example, physical sensors (which monitor temperature, humidity, smoke, and movements in server rooms), security cameras, energy supply, access control, etc.
All-in-one Monitoring of heterogeneous infrastructure

The data center infrastructure is composed of heterogeneous devices, applications and services from different manufactures or providers. Hence you need one unified monitoring solution to monitor them all.

One Tool for everything
With PRTG you can monitor the classic infrastructure, the data center environment, and services & applications at the same time and within one tool. PRTG offers more than 200 predefined sensors out of the box for suppliers like Dell, Citrix, HP, IBM and many more. But, don't worry if you're using other brands, PRTG is agentless, and therefore makes it easy for you to integrate your own device through custom sensors. Every object which has an IP address ad which supports a monitoring protocol (SNMP, WMI, HTTP, etc) can be monitored by PRTG.

Get automatically alerted
Once you start monitoring your data center in real time, you'll never have to worry about bottlenecks, exceeding your bandwidth, or fluctuation in temperature in your data center. All you need is to set thresholds and PRTG will alert you each time something is not working as expected, thanks to its very flexible and powerful notifications mechanism. Besides, PRTG learns what is normal for your infrastructure and it will automatically detect unusual behaviors and alerts you accordingly.

Data reporting for better service quality
Moreover, PRTG's data reporting will allow you to see trends in your data center and help you to decide where more capacity is needed. By doing so, you will be:
Be proactive (by detecting problems bevor they affect you customers)

Avoid downtime

Fulfil your Service-Level-Agreements (SLAs)

Provide better quality of experience to your customers


PRTG will not only ensure you get alerted in time, it also gives you the opportunity to create easily understandable dashboards which quickly give you an overview of your data center's health.
Your Data Center Monitoring at a glance –
even on the go
PRTG can be installed within minutes and it's compatible with most mobile devices.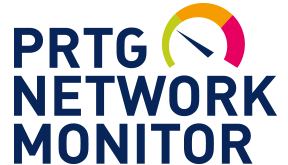 Why PRTG is the right tool

Unified monitoring – monitor all your data center within PRTG

Avoid downtime through customized notifications (email, SMS, SNMP Trap…)


Identify unusual behavior through PRTG's "unusual" detection feature


All in one, no add-ons or hidden costs
PRTG simplifies your day
Our monitoring software works for you and promptly notifies you of potential issues.
It frees you to concentrate on your day-to-day tasks with peace of mind.

PRTG saves time
With PRTG, you get one central monitoring tool for your servers and entire network. Enjoy a quick overview of your whole infrastructure via our dashboard and app.

PRTG saves worry
Customizing PRTG is a breeze. Getting started or switching from another network monitoring tool is easy thanks to PRTG's auto-discovery and pre-configured device templates.

PRTG saves money
80% of our customers report substantial or even exceptional cost savings in the area of network monitoring. The experience shows that the costs for licenses have paid for themselves within a matter of weeks.
Over 95% of our customers recommend PRTG
Paessler AG worldwide trialled PRTG in over 600 IT departments.
The aim was to tune the network monitoring software closer to the needs of the administrators.
The result of the survey: over 95% of the participants would recommend PRTG - or already had.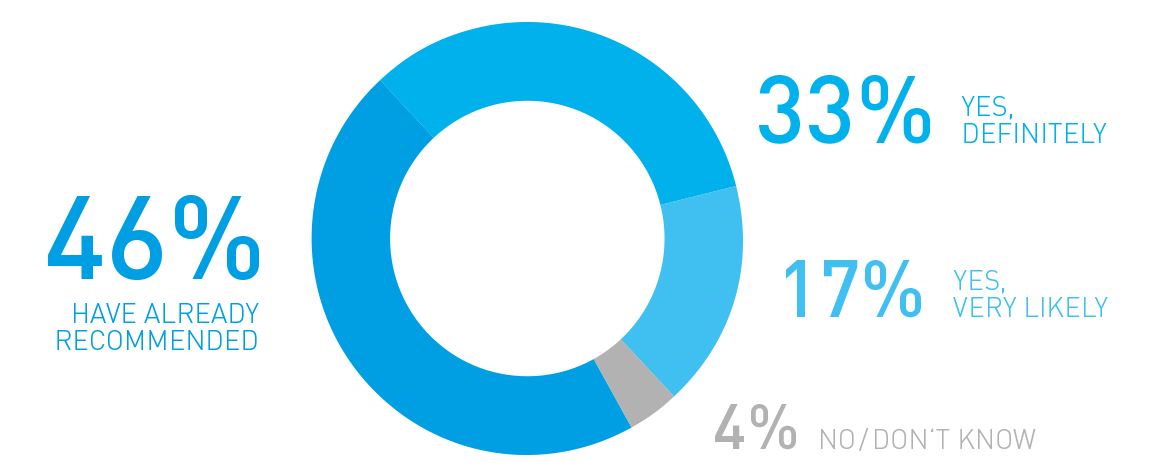 Award winning solution
We work hard on making our software as powerful and easy-to-use
as possible for our customers each and every day.
Of course it makes us proud when we get awards for that.

PAESSLER AG –
German Quality
Engineering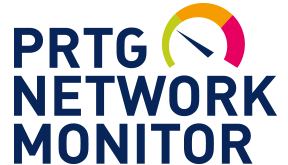 Made in Germany: The PRTG Network Monitoring Tool is the fruit of an engaged team. The company was founded by Dirk Paessler. PAESSLER AG's headquarters are located in the city of Nuremberg, in the heart of Germany. We combine typical German virtues such as high quality standards, industriousness, and commitment with international, cosmopolitan flair. Read more about our firm here. By the way: We are regularly looking for new recruits.
Case Studies: Airports, utility companies, banks, colleges, hospitals: PRTG is present in every industry. For each of our customers, business and organizational processes depend on the proper functioning of the network infrastructure. PRTG's customer satisfaction is close to 100%. Read in our case studies how our customers use PRTG.
Product tests: It goes without saying that we are convinced by the quality of PRTG. But what about the others? PRTG has always performed extremely well in tests. PRTG user "LanLine" sums it up best: "PRTG was already good several years ago, and has gotten better from version to version ever since." Such has been our steadfast and sincere goal. Read more about monitoring software product tests and comparisons here.
Support: Our support team works hard every day to help customers solve their monitoring problems. Our goal is to resolve all inquiries within 24 hours (on business days). We've drafted a comprehensive manual and built up an extensive knowledge base featuring videos, webinars, and FAQs. All support, of course, is also included!
Getting started is easy: The trial version is free, which means you can try our monitoring tool risk-free. To switch to another version of PRTG, simply search for an appropriate license. You can upgrade any time you like.
PRTG

Network Monitoring Software - Version 18.1.37.12158 (February 6th, 2018)

Hosting

Download for Windows and hosted version available

Languages

English, German, Spanish, French, Portuguese, Dutch, Russian, Japanese, and Simplified Chinese

Pricing

Up to 100 sensors for free (Price List)

Unified Monitoring

Network devices, bandwidth, servers, applications, virtual environments, remote systems, IoT, and more...

Supported Vendors & Applications


More >>