Enterprise IT Resilience Optimization
with KnowledgeRiver and PRTG
A combination of Paessler PRTG Network Monitor and KnowledgeRiver prevents
incidents, automates infrastructure documentation and simulates upgrades.
How to master complex IT
Nowadays, IT Services are essential to drive business. Ensuring availability and performance for IT services is one of the core tasks of every IT operations team. The main challenge for those teams is the growing complexity of IT infrastructures and networks. The larger the IT environment the faster complexity grows. Although IT industry claims to constantly reduce complexity, reality looks different. Usually not all "old and complex" devices and applications are replaced with "new and lean" versions but added on top. And not every new technology is as user friendly as promised. The result is a growing complexity due to more and more heterogenous environments, requiring appropriate instruments in order not to lose track.
Inventory, documentation, root cause analysis and predictive analysis and, of course, constant and comprehensive IT monitoring are the main tools to ensure IT services and to optimize them on the long run. Automation is the key to avoid overload for IT Ops. As IT networks are "living organisms", constantly changing and growing, it is also important to simulate upgrades and to compare between different chronological states.
Partnering and combining their tools to a powerful solution for advanced analysis and automation, KnowledgeRiver and Paessler enable IT teams to master all challenges and to ensure best performance for their infrastructure and networks.
PRTG: IT monitoring at its best
Using all common monitoring methods and a rich monitoring feature set, PRTG Network Monitor has become one of the most popular monitoring solutions for IT Operations. It gathers data from all IT devices and applications, from hardware to software to virtual environments or cloud services, as well as from storage systems, websites, databases or network traffic.
Unlike other monitoring solutions, PRTG stores all monitoring data as RAW data without rollup or aggregation, allowing precise reporting and analysis over months and years. It publishes data in dashboards, maps and reports and triggers alerts and notifies based on thresholds.
KnowledgeRiver: advanced analytics
The KnowledgeRiver method is made up of three main tools:
DC360Octopus
Being "the data collector", Octopus collects configuration and log data from hard- and software as well as from the cloud and from security related systems. Additionally, it uses PRTG to collect monitoring data regarding availability and performance.
DC360Dolphin
As "the analyst" Dolphin requests data from Octopus and processes and analysis it.
DC360Manatee
Manatee's task is being "the visualizer" which means it mainly acts as an enterprise IT dashboard. Based on Dolphin's analysis it shows data regarding inventory and documentation as well as showing root cause and predictive analysis results. It also displays upgrade simulation and comparisons between chronological states.
Optimizing IT resilience with KnowledgeRiver and PRTG
PRTG gathers comprehensive monitoring data from all relevant sources and stores it without aggregation. Using PRTG's built-in REST API, the KnowledgeRiver tools retrieve and process monitoring data and correlate with information from other sources.
The support data is analyzed by DC360Dolphin: on demand and according to purposes such as upcoming audits and pen tests or as basis for digital transforma-tion projects. For many standard use cases this happens fully automated and results in an inventory compilation or a full documentation of the entire IT environment.
For advanced analysis, the support data will be checked against manuals, configuration and best practices guidelines, white papers, release notes and other sources – cross-system, cross-vendor and vendor agnostic. The result is a detailed report including recommendations for concrete actions to improve IT resilience.
With DC360Manatee KnowledgeRiver adds an 'Enterprise IT Dashboard' for visualizing support data as well as the results of the analysis. Due to the seamless integration between PRTG and the KnowledgeRiver tools, the regular collection of support data and the automation features in KnowledgeRiver, users of PRTG and KnowledgeRiver benefit on different levels:

Improve knowledge of your IT
Automated inventory compilation and IT documentation deliver all information required for analysis and optimization

Ensure smooth upgrades
Automated upgrade simulation and upgrade plan creation help avoiding upgrade issues.

Optimize IT, improve business
Reduce costs, mitigate risks, reduce complexity, enhance overall quality of IT services.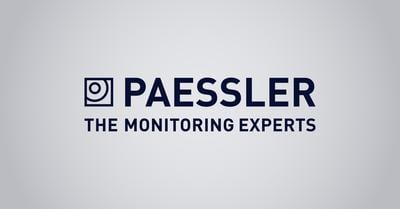 Since 1997, we offer monitoring solutions for businesses across all industries and all sizes, from SMB to large enterprises. Today, more than 500,000 users in over 170 countries rely on PRTG and other Paessler solutions to monitor their complex IT, OT and IoT infrastructures. We believe monitoring plays a vital part in reducing humankind's consumption of resources. Our products help our customers optimize their IT, OT and IoT infrastructures, and reduce their energy consumption or emissions – for our future and our environment.
Learn more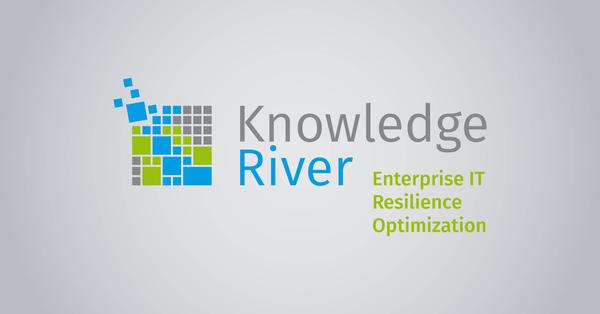 Established in 2016 by a team of highly experienced experts, KnowledgeRiver assists customers of all industries and sizes to keep the resilience balance between business needs and IT capabilities. The main objective is to ensure the reliability, stability, performance and security of IT Services... cost-efficient, cross-vendor and vendor-agnostic.
In order to pursue a holistic approach, KnowledgeRiver offers exclusive consulting services supported by market-unique methods and software solutions in the areas Enterprise IT Analytics, Planning and Assessment.
Learn more