Paessler PRTG not only ensures internet connectivity but also fishing weather at TAFJORD
About TAFJORD
TAFJORD is a Norwegian energy and internet provider, headquartered in Ålesund. The TAFJORD Group consists of the parent company Tafjord Kraft AS and the subsidiaries Tafjord Kraftproduksjon AS, Tafjord Kraftvarme AS, Tafjord Fiber nett AS and Tafjord Marked AS.
TAFJORD's business areas are Hydropower, Energy Recovery, Telecom and Electricity. TAFJORD has as one of its overall goals "to minimize its climate and environmental footprint and to be an active and visible driver for green choices through counseling, cooperation and partnerships."
Have you ever been to Tafjord? If you're a nature lover, it is definitely the place for you. It's a small village in a fjord close to Geiranger, one of the most popular and iconic Norwegian fjords. But, Tafjord is not New York or London or Paris. According to Wikipedia, "The village is very isolated" and if you check out Google Maps you will see that there is not much around but the beautiful landscape and, of course, fish – making it similar to almost everywhere in the Northwest of Norway.
On the other hand, Norway is, due to the UN-index, the most highly developed country in the world. Now in society, Norwegians have high demands on connectivity. Fast and reliable internet access is important for people living in such "very isolated" places, but even more for businesses.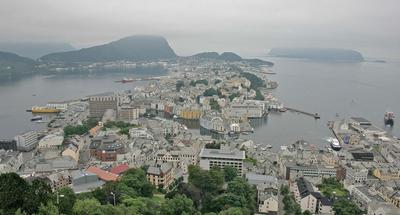 "PRTG helps us to keep control of our IT by making issues visible immediately – and everywhere. We always have an eye on performance and availability of our IT and can react in time if any failures occur."
Stein Erik Høybakk, Senior Network Engineer
Fjords, fish, and the internet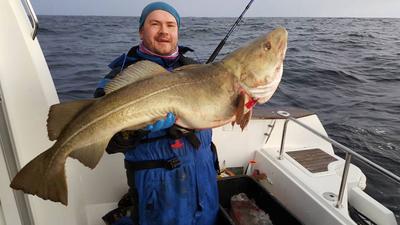 Internet providers like TAFJORD have a huge responsibility, and as well on their network engineers like Stein Erik Høybakk. Headquartered in Ålesund, about 100 km West of the village Tafjord, and with a company history of more than 100 years, TAFJORD is one of the most established regional energy and internet providers in Norway. Stein is responsible for roughly 25,000 "isolated" residential customers that require TV and internet access. In addition, he is also responsible for 1,500 enterprises of all sizes that wish to run their businesses without any issues that relate to their "isolated" location.
That means that TAFJORD's IT infrastructure and networks must work 24/7 without outages or failures. If anything happens, Stein must be informed immediately, and receive all the information he needs to fix the issue to prevent downtime. To do so seamlessly, Stein relies on PRTG Network Monitor from Paessler.
Monitoring everything – with one solution
Servers, hardware, switches, routers, bandwidth, applications, cloud services, LAN, environmental factors like e.g. humidity and temperature, WAN, firewalls, ports, email, virtual environments, and fishing conditions – this is just a short list of what Stein needs to monitor on a constant basis. As IT professionals you will understand what this means for Stein, and why he had to use three different monitoring systems in the past: Solarwinds, Cacti and SNMPC.
"With Solarwinds, Cacti and SNMPC we needed three different monitoring systems to gain overview about all our systems and devices. None of these offered mobile apps which ended up being the reason why we moved to PRTG. Finding out that PRTG was able to replace all three tools was a huge additional benefit for us and helps us to save a lot of time and money." says Stein Erik Høybakk.
As Stein mentions above, mobile apps were a key consideration for him, as being a Senior Network Engineer at TAFJORD is not simply a desk job. IT happens in the office, in data centers and, being an internet provider in a rural area, often outside. Apps for Android and iOS supporting push notification, are almost a must for this job. Plus, if you're a passionate angler – like Stein – but have a high level of responsibility, you also must be contactable and informed about the status of your IT even while out fishing.
The significance of monitoring
Asking Stein for the main reasons why monitoring with PRTG is so essential for him, he explains: "PRTG helps us to keep control of our IT by making issues visible immediately – and everywhere. We always have an eye on the performance and availability of our IT and can react in time if any failures occur. On a long-term perspective, the monitoring data helps us with capacity planning so that we can deliver the required resources for our own systems as well as for our customers, without wasting money on unwarranted redundancies."
Stein runs a PRTG installation with about 7,000 sensors on a virtual server. Primarily he's monitoring availability and bandwidth, but also the status of servers and services, firewalls, email queues, and details like UPS battery time or environmental parameters like humidity or temperature in nodes and data centers: "Keeping an eye on the temperature of our devices is important to avoid failures and erosion based on increased temperature. Keeping an eye on our server rooms' temperature helps us to react even earlier – knowing when the temperature in a server room rises, we can cool down the entire room and prevent the devices from getting into a critical temperature range."
Regarding the need for monitoring, some business customers sometimes make Stein wonder: "We monitor availability and bandwidth usage for our customers, so we have quite some insights into their IT. When it comes to problems, we often realize that many customers don't monitor their IT by themselves, even if they are experienced IT experts. I can't understand that, seeing how much trouble we avoid by using PRTG for IT monitoring."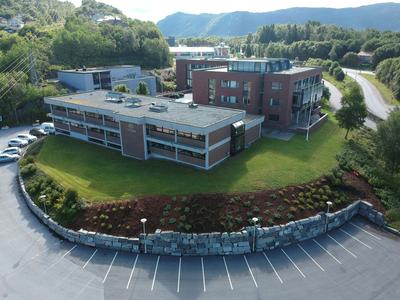 And what about the fish?
Not only the author of this article loves fishing in Norway, most Norwegians are passionate anglers. Stein doesn't make an exemption here. Unfortunately, nice fishing weather is rare in Western Norway, and you have to seize any chance you can get.
That's why Stein wrote his very own "fishing sensor" for PRTG that scans the weather forecast and informs Stein in advance when he should take half a day off and fish for cod and halibut in the waters around Ålesund. "PRTG not only helps me to find the best time for a fishing trip, it is also my professional backup as I have my mobile phone with the PRTG app with me so I can be sure that I will be informed if anything happens in our data center."
Get to know more happy PRTG customers