Clair Global and Paessler PRTG make music festivals a great live experience
About Clair Global
Clair Global, the largest and most awarded touring audio company in the world, has built its reputation on pushing the boundaries to find new ways to improve engagement and to advance all elements of live events like Coachella, iHeartRadio Country Festival, USGA Women's Open and many others.
Since 1966, Clair Global has been on the forefront of innovation, from creating the first stage monitor and hanging sound system for indoor arenas – both of which are now standard for live events, to deploying high-density Wi-Fi networks in event locations where none exist to provide exponential value to tour organizers and sponsors.
At the recommendation of a client in 2010, Clair Global's network architect Ben Harris downloaded Paessler's free 100-sensor version of its PRTG Network Monitor software to monitor RealTime media networks events to provide peace of mind to their clients that the AV was running properly during events.
When he moved into a larger networking role within the company, he said that PRTG was the clear choice from the price point and feature perspectives. "The interface is straightforward; the usability and price are great; and the flexibility to deploy custom plugins sold it for us. We haven't looked back since."
When they could not find a company to help them deploy an enterprise-level temporary audio distribution network for the 2010 Vancouver Olympics, Clair Global decided to build it themselves and selected PRTG to monitor it. This kickstarted a new revenue stream for the company and a new department that specializes in rapidly deployable, portable and high-density IT networks to support concert tours, music festivals and sporting events – all monitored by PRTG. Now, several years later, Clair Global has significantly expanded its use of PRTG to benefit its clients.
"PRTG helps us do a better job than our competitors because we are able to monitor critical networks and react quickly before an issue spins out of control."
Ethan Quint
Overview: What Clair Global uses PRTG for
Power input to ensure every device always stays up and running

Fan/artist engagement through fan/artist facing Wi-Fi networks

Monetize the number of attendees using the wireless network posting to social media for events to sell sponsorships

Point-of-Sale systems

Attendee and crew RFID wrist bands to pay for goods and to allow access into different areas of the festival

Temperature and other harsh weather-related effects on equipment
Supporting the world's largest outdoor music festival Coachella
Clair Global provides data services for Coachella, the world's largest outdoor music festival in the middle of the harsh California desert that boasts nearly 100,000 attendees per day of the six-day event. Since there is no existing network to plug into, Clair Global builds everything needed to create a seamless fan experience. The organizers and sponsors want celebrities and influencers to post content from the event on social media so having a network that runs flawlessly is critical.
"As audio moved towards IP-based solutions and a significant amount of equipment was being placed on the network, we decided to develop our own monitoring services using PRTG to monitor and report on our event networks," said Ethan Quint.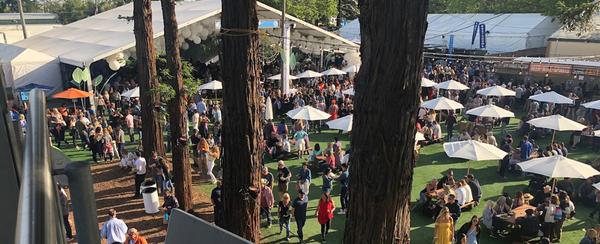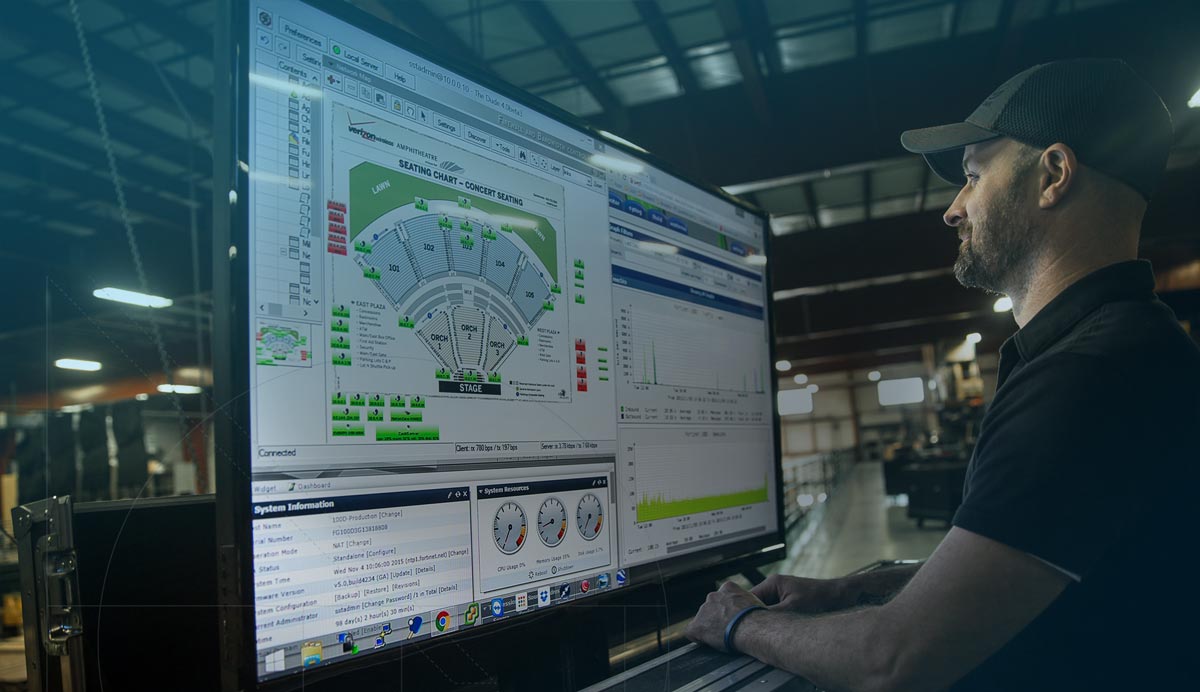 One of the things that separates Clair Global from its competition is the ability to rapidly deploy high-density Wi-Fi networks in a place where none exist. PRTG is used to monitor everything – from the wireless network, connectivity for emails, video content downloads, facility access control, RFID wristbands, point-of-sale systems, lighting, audio and anything else running over IP that their client needs to ensure is operational 100 percent of the time.
Clair Global first builds the fiber, adds the access points, then dials in PRTG to monitor it all, including equipment temperature in the harsh desert environment. They use and build a variety of sensors to monitor several aspects of the system, including UPS/power input status, environmental variables, traffic utilization and available WAN bandwidth.
"PRTG helps us do a better job than our competitors because we are able to monitor critical networks and react quickly before an issue spins out of control. For example, power is the biggest variable we deal with at a concert. The customer doesn't feel the effects of a power outage because we can react quickly before the backup runs out of battery to keep us online," said Quint.
While keeping things operational is their top priority, another value that the Clair Global team offers is the ability to monitor and report on attendee wireless utilization rates, which in turn gives Coachella the ability to monetize that for sponsors. With the RFID wristbands, they can continually collect data on the number of attendees in any given zone throughout the property, again, being able to report which ones were most well attended.
New services with PRTG create more recurring revenue streams
Clair Global recently launched a new portable production rack that provides enterprise-grade network connectivity for tours, festivals and one-off events. The racks are delivered to the event location and include printers and phone systems, mesh-able access points, white boards and office supplies.
They also offer 24/7 support, remote configuration and management and venue connection advancement – all remotely monitored with PRTG by engineers from Clair Global headquarters' NOC so that their clients have constant support and identify and address issues before they become larger problems. This additional service has opened a new revenue stream for the company.
More recently, Clair Global built its Rock Lititz campus, which is dedicated to giving bands a place to rehearse with their full tech before going on tour. "Naturally, we chose PRTG to monitor everything including storage and server infrastructure availability."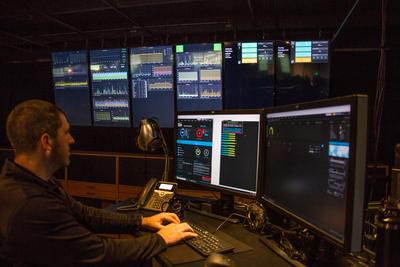 Get to know more happy PRTG customers