Truma secures its production, business processes, and IT with Derdack and Paessler PRTG
About Truma
Just about every camper in Europe has heard of Truma. Truma was founded by Philipp Kreis in 1949 and has been offering accessories for recreational vehicles (RVs) ever since. For the past 70 years, Truma has grown into a successful international business, all the while continuing to be fully run and operated by its owners.
The Truma adventure began with a gas light that Kreis built one day while tinkering in his living room. Today, Truma builds heaters, air conditioners, water heaters, movers, and gas supply systems for RVs. The Truma iNet system allows digital networking to play an increasingly important role in the everyday life of campers. And this is just one of the company's many innovative ideas.
Truma benefits from the fact that many of its employees are also enthusiastic campers who not only develop the products but also use them themselves. This is precisely what makes the company so successful.
98% of Europeans recognize Truma as the leading manufacturer of innovative heating and mover systems for RVs. Thanks to its modern production facilities and the extensive experience of its agile teams, Truma is now one of the top 100 most innovative medium-sized companies in Germany. The company is based in Putzbrunn (a suburb of Munich) and employs more than 600 people worldwide to manufacture and market its products both in Germany and internationally.
A sales and production network of this caliber requires an IT infrastructure that incorporates distributed locations, provides a centralized overview, and above all, is always available and efficient. At Truma, this is a job for Senior Systems Engineer Andreas Schmidt, who, together with his coworkers, uses Paessler PRTG Network Monitor and Derdack Enterprise Alert to monitor and secure the company's network.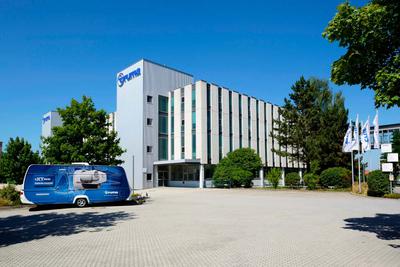 "Since we started using PRTG and Derdack, the company has enjoyed real peace of mind. We know that if a problem occurs, we'll be notified at once. Above all, we no longer dread Monday mornings. Gone are the days of unpleasant surprises and having to painstakingly go over each and every detail to make sure nothing happened over the weekend. With PRTG, we can see the current status of all systems at a glance and can identify correlations and causes for any problems much more easily."
Andreas Schmidt, Senior Systems Engineer at Truma
So what led the company to invest in Enterprise Alert? It all started one weekend when the air conditioning system went down in the server room at the company's headquarters just outside of Munich. By Monday morning, the temperature had risen to 80°C (176°F) – an unpleasant surprise for the Truma IT team at the start of the work week, leaving them panicked and (quite literally) sweating. To prevent something like this from happening again in the future, the team began to search for a combination of monitoring and alerting tools to monitor the temperature of the server room as well as the IT components.
The company already used PRTG, which meant they simply had to set up the software to monitor the temperature in the server room. For its alerting solution, the company went with Enterprise Alert from the German manufacturer Derdack. In particular, Truma was impressed by the software's call control options as well as the many possibilities for automating the alerting and escalation processes.
Andreas Schmidt, Senior Systems Engineer at Truma, explains: "Enterprise Alert offered just the amount of extra alert and escalation automation that we were looking for. The software was easy to integrate with PRTG and Derdack, providing us with a monitoring and alerting system that we can count on completely. PRTG is unbeatable when it comes to functionality, price, and usability. It meets all our monitoring needs, including the monitoring of our building technology, production lines, SAP systems, and IT."
Over the years, Truma has expanded its use of Enterprise Alert to cover its entire case management system. It has also relied more and more on PRTG. Today, Andreas and his coworkers monitor Truma's IT infrastructure, network, SAP systems, building technology, and production facilities. They use the remote probes of PRTG to monitor the company's locations in Italy, the UK, and the USA from one central location. At the same time, Enterprise Alert helps them manage their alerts and escalations.
Network and IT infrastructure monitoring
PRTG is the perfect tool for monitoring all of Truma's critical IT components. Among other things, it monitors WAN links, checks DNS definitions for hijacking, provides simple availability monitoring via SNMP or Ping, and creates custom scripts that promptly shut down storage systems in the event of a power failure to prevent the loss of data.
Truma also uses PRTG to monitor its uninterruptible power supplies (UPS). As a result, the company can quickly react to outages and escalate accordingly. What's more, facility management is integrated via Enterprise Alert as an alert receiver to allow employees to be notified directly and to take action immediately.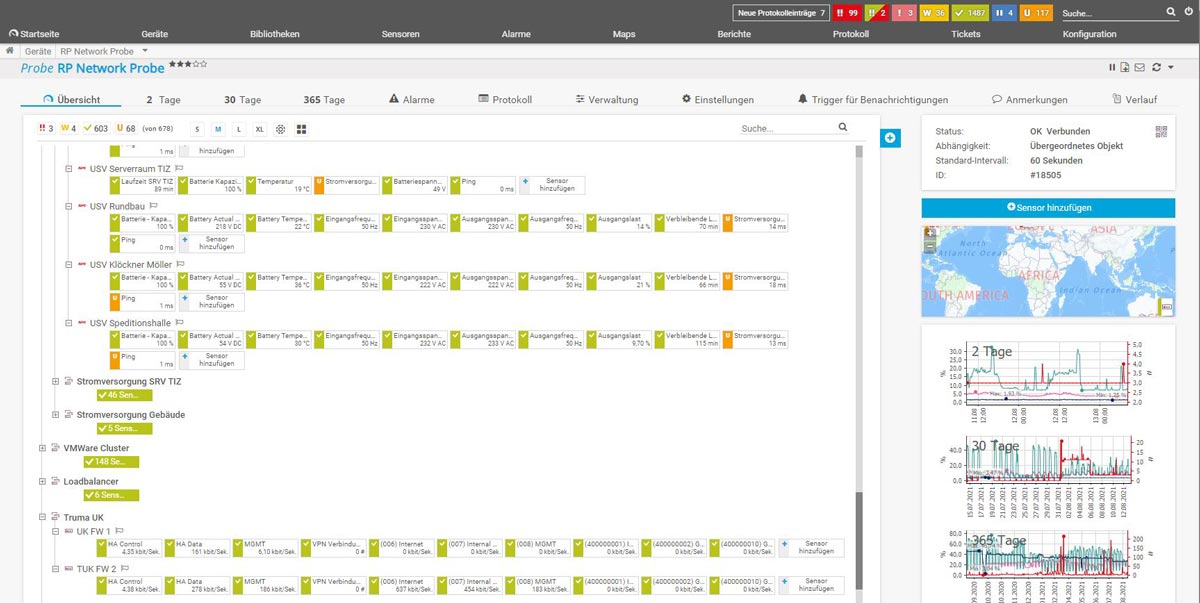 SAP monitoring with Scansor and PRTG
Truma uses Scansor, a product from the Swiss SAP specialist itesys, to seamlessly integrate the most important information regarding the operation of its SAP systems into its centralized monitoring system. Scansor provides PRTG with preconfigured SAP sensors that allow simple and reliable round-the-clock monitoring of system-related parameters and queries directly at the source of the databases and the SAP system.
On the one hand, this allows parameters to be obtained that cannot be read by way of native SAP monitoring, thus providing deeper and more comprehensive insights into SAP systems. On the other hand, the integration of SAP monitoring into a centralized and comprehensive IT monitoring system allows the efficient monitoring of the hardware, databases, and operating/peripheral systems of SAP systems.
Andreas Schmidt says: "All our production and business processes depend on SAP. But, of course, IT and production systems also play a crucial role in securing these processes. By incorporating SAP, production, and IT into one centralized monitoring system, we can quickly detect critical drops in performance and identify the causes of these issues. In fact, thanks to PRTG and itesys, this couldn't be any easier."
Production monitoring with PRTG
PRTG is also used by Truma to monitor equipment, machines, IPCs, and the network during production. The company's Industrial Engineering department uses a remote probe in its network segment to monitor the availability of all relevant systems via Ping. Thanks to rights management in PRTG, defining the responsibilities of individual departments is both quick and easy.
Andreas Schmidt: "As PRTG continues to develop in the future, so will our production monitoring. We can only benefit from the software's increasing compatibility with industrial protocols and methods such as Modbus, OPC UA, and MQTT."
Global monitoring from one central location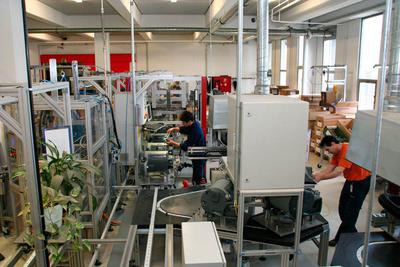 Truma uses remote probes to monitor its sites in the USA, the UK, and Italy. The remote probes act as polling engines, or Windows services that run in the network that is to be monitored and collect data via sensors (i.e., queries). The monitoring data is TLS-encrypted and sent to the centralized PRTG installation at the data center in Putzbrunn, where it is analyzed and displayed in dashboards. Employees at other sites can use their own dashboards to obtain a quick overview of their own systems. Here, too, Truma uses rights management in PRTG to grant specific access rights to users.
Andreas Schmidt: "With just one license, PRTG lets you use as many remote probes as you want. As a result, we have been able to set up global, centralized monitoring for much less than we would have paid with other monitoring solutions."
Alert management with Derdack Enterprise Alert
After the episode in the server room (when the AC system went down when no one was on duty), it became clear that Truma needed a professional alerting solution. At the time, the company lacked the means to send targeted and automated notifications to on-call personnel and, if necessary, escalate the problem until it was handled by an appropriate employee.
Derdack has established itself as a leading provider of mobile communication and alert solutions and is the perfect partner for such issues thanks to the quick and easy integration of its software with PRTG. PRTG and Enterprise Alert ensure that all alerts (whether analog or digital, from building technology, production, or IT) are consolidated into one central location and sent to the right person or address.
With Enterprise Alert, Derdack has developed an on-site solution that automates the notification of critical incidents. At Truma, this means Enterprise Alert controls the alerts that are triggered in PRTG, and ensures that employees, service desks, or on-call teams are notified accordingly. Alerts are sent via phone call, SMS, email, or a mobile app – in real time and in a targeted and fully automated manner that allows on-call employees to confirm, escalate, integrate, and manage the potential emergency situation.
Case management with Enterprise Alert
At Truma, the company's entire case management system has now been integrated into Enterprise Alert. Production employees use the software as a centralized communication platform to process and report issues. Enterprise Alert is also used as an alert hotline to manually generate an alert at the push of a button and thereby notify the relevant team.
It serves as a kind of service desk – a single call in Enterprise Alert is automatically rerouted to 10 on-call employees, thereby sparing production employees the need to keep track of multiple numbers. The Derdack system also creates an on-call calendar to display whether the on-call employees are on duty. This ensures that employees on the production line receive quick and competent support in real time.
Enterprise Alert reroutes the alerts in accordance with the on-call schedule. Employees are on-call both during and outside business hours. The employees can choose their notification method preferences (voice, email, push, mobile app, or SMS) and the number of times they are sent alerts. If an employee is not available or does not respond to the alert, Enterprise Alert automatically sends the alert to another person. This guarantees that someone is always alerted. If no one is available, then the manager – who sits at the top of the escalation ladder – is informed.
For Andreas Schmidt, this is good (and reassuring) news: "We can sleep much more peacefully now and never have to worry about things while out of the office. If something happens, we can count on Enterprise Alert to notify the right employees so that we never miss an alert."
PRTG and Enterprise Alert at a glance
In short, Truma benefits from numerous advantages by using Enterprise Alert and PRTG. We've summarized the most important ones below:
Centralized, global monitoring of production, building technology, and IT with PRTG

Comprehensive alert and escalation procedures and automated case management with Enterprise Alert

Straightforward integration of the two tools, providing an efficient combination of comprehensive monitoring and reliable alerting: PRTG provides the monitoring data from all systems while Enterprise Alert ensures the right people are notified in the event of malfunctions or disruptions

Significantly improved response times in the event of anomalies

Peace of mind that the company will be immediately (and reliably) informed of emergencies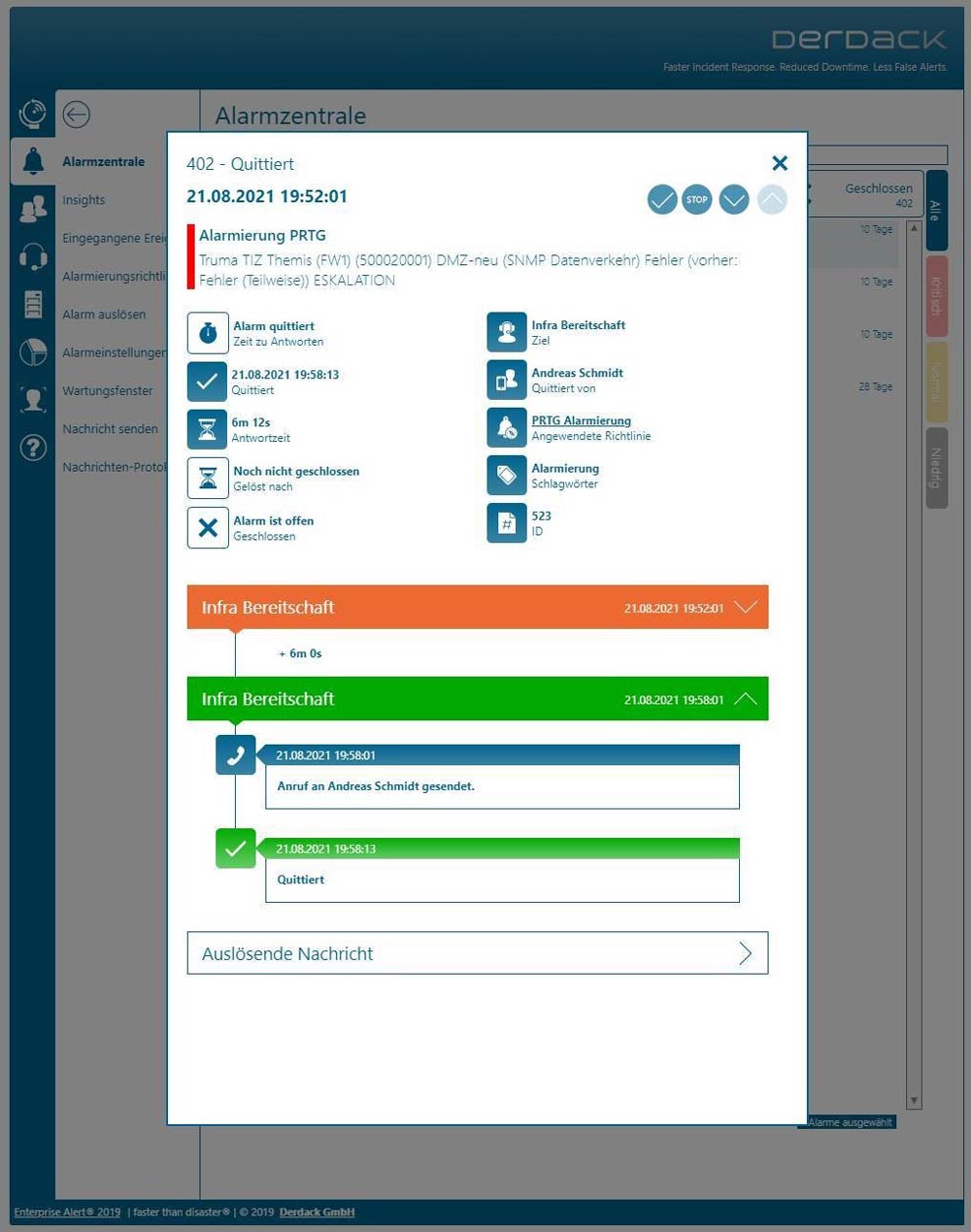 Securing the future of Truma
PRTG and Derdack Enterprise Alert will continue to play a vital role in the development of Truma in the future. Among other things, the NetFlow sensors of PRTG will be used to monitor MPLS links. In addition, the new production line (currently in the works) will be immediately integrated into the centralized monitoring system via PRTG. Truma also plans to use industry-specific sensors (e.g., Modbus and OPC UA) to monitor the production area in greater detail.
At the same time, Enterprise Alert will be used in other departments besides production and IT to alert the respective on-call teams in the event of anomalies reported by data from PRTG. Eventually, the company also hopes to use the tool to notify the building management and administrative teams of potential emergencies such as fires, power outages, server failures, etc.
Conclusion
"With PRTG, the possibilities are endless. It lets us expand our monitoring without additional modules or add-ons, and creates a centralized dashboard that displays all company departments in all regions," concludes Andreas Schmidt.
When asked to describe the main advantage of monitoring with Derdack and PRTG, Andreas didn't have to think twice: "Since we started using PRTG and Derdack, the company has enjoyed real peace of mind. We know that if a problem occurs, we'll be notified at once. Above all, we no longer dread Monday mornings. Gone are the days of unpleasant surprises and having to painstakingly go over each and every detail to make sure nothing happened over the weekend. With PRTG, we can see the current status of all systems at a glance and can identify correlations and causes for any problems much more easily."
About Derdack
Derdack is the market leader in alerting software for technical systems and equipment and smartphone-based mobile incident management. Derdack was founded in 1999 and has offices in Potsdam, Germany, and Glen Allen, Virginia (USA).
Derdack is an independent, self-financed, and rapidly (but organically) growing company. Derdack products are developed exclusively in Germany and the USA. Its customers include global companies, medium-sized companies, and government entities in more than 50 countries.
Derdack creates Enterprise Alert® and SIGNL4®, alerting software that generates quick and reliable mobile alerts in the event of critical incidents. These innovative tools automate and centralize alerting procedures in production, IT, facility management, and other company departments. They allow Derdack customers to quickly and reliably communicate critical information to employees and to promptly respond to critical incidents and emergencies before the latter affect the availability of vital business systems or the quality of services.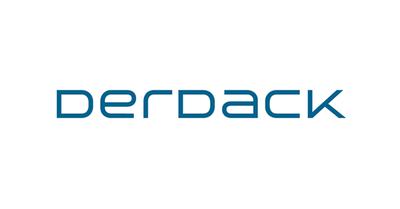 Get to know more happy PRTG customers