The Hassia Group drinks to Paessler PRTG for distributed monitoring
About the Hassia Group
The Hassia Group is one of the largest mineral water providers in all of Germany. It is composed of the parent company Hassia Mineralquellen in Bad Vilbel, Hesse, and subsidiaries Lichtenauer Mineralquellen (Saxony), Glashäger Brunnen (Mecklenburg-Western Pomerania), Thüringer Waldquell Mineralbrunnen (Thuringia), and Wilhelmsthaler Mineralbrunnen (Hesse), as well as the Rapp's juice manufacturers, including Höhl (Hesse) and Kumpf (Baden-Württemberg). In 2015, the Hassia Group counted 1,050 employees and sold 791 million liters of mineral water for a total revenue of 249 million euros. It currently ranks second among Germany's top-selling suppliers of soft drinks.
Nevertheless, as the scope of a company's operations grows, so does its IT infrastructure. This is all the more true for a corporation like the Hassia Group, which has several locations (subsidiaries). Eventually, the IT infrastructure became too complex for the group to manage alone with its limited monitoring tools. It therefore requested the help of ita vero GmbH, a service provider from Bad Vilbel in Germany, to install a more powerful monitoring system. Today, ita vero manages the Hassia Group's IT infrastructure centrally with the help of PRTG Network Monitor, a monitoring tool developed by Paessler AG.
PRTG monitors more than 4,000 network components in the Hassia Group's IT network, and this number continues to rise. In addition to servers, routers, and switches, the group's hardware includes network cameras, scanners, time recording devices, PLC systems, and SSCC printers. Hypervisors, SANs, and load balancers are also monitored. "Due to the size and complexity of our infrastructure, we were constantly forced to integrate more monitoring tools into our system," explains Johannes Schneider, describing the situation before the switch to PRTG. "Eventually, this no longer became feasible, and we decided to search for a more efficient alternative." Schneider is the Head of Operations Management at ita vero GmbH, a subsidiary of the Hassia Group. The company not only manages the full range of IT services at the Hassia Group, but also provides IT-related solutions for the logistics departments of companies in the entire beverage industry. In addition to soft-drink manufacturers like Hassia, ita vero's customers include logistics companies and specialist retailers.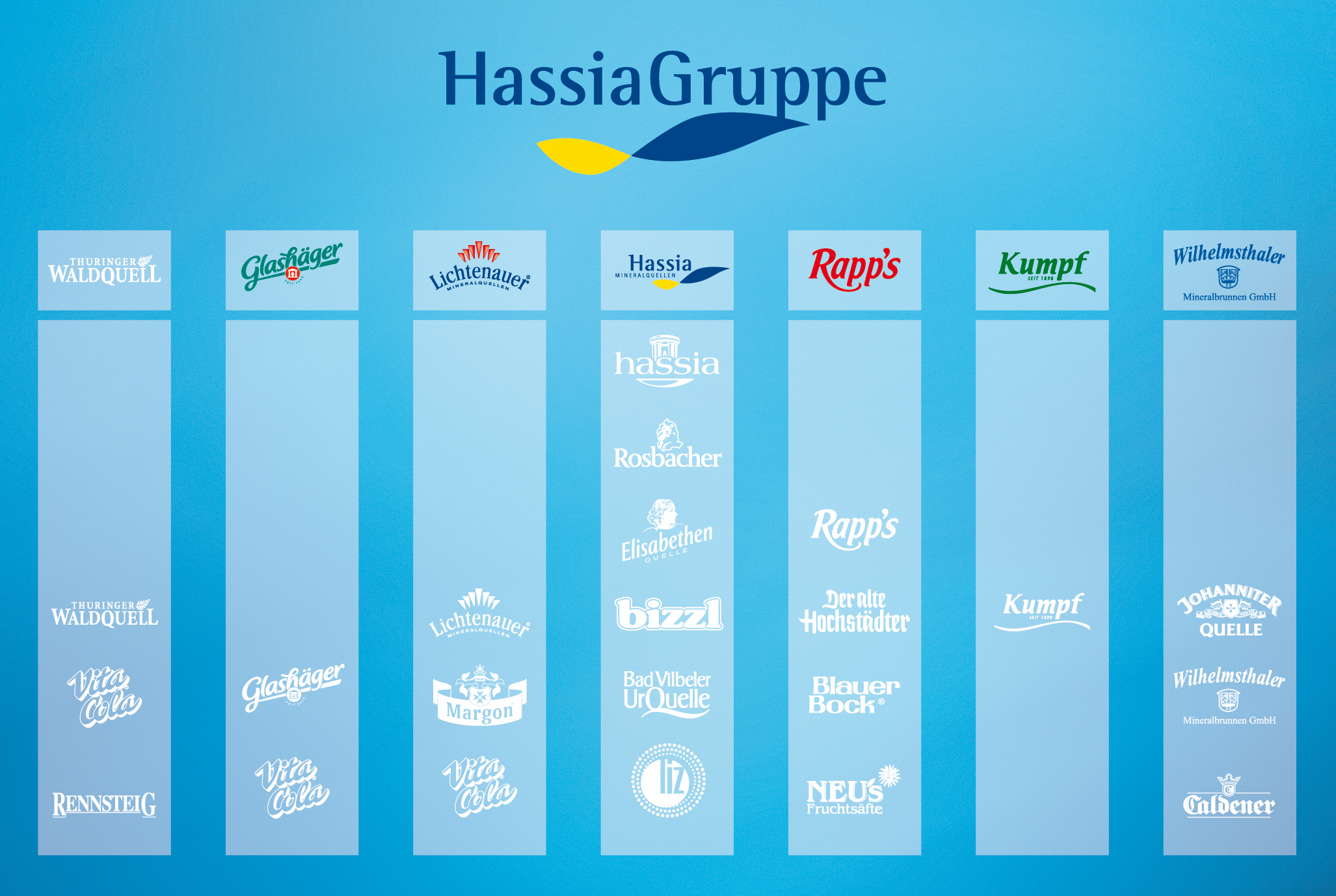 "After a comprehensive evaluation, we decided to go with PRTG, a tool developed by Paessler AG from Nuremberg. We were sold on the software's flexibility, as well as its simple and transparent licenses."

Johannes Schneider, Leiter Betriebsmanagement der Hassia-Tochter ita vero GmbH
Multiple solutions, unnecessary expenses

For the Hassia Group, it no longer made sense to use a variety of different monitoring tools. The group was unable to use mobile devices to access its monitoring interfaces, and every year the costs for maintaining its monitoring software kept increasing. In addition, the group's workflows were continually being disrupted due to its inability to sufficiently customize alerts for individual events and components. When errors occurred, the group was unable to trace the problem to individual network components. In some cases, several tools monitored different aspects of the same component, thereby causing unnecessary expenses.
Nevertheless, switching to a new network monitoring tool is no small matter. ita vero therefore began a comprehensive evaluation process. In addition to PRTG from Paessler, the group's shortlist was composed of four other leading network monitoring solutions. The tools were evaluated in various areas and graded accordingly. After the tests, ita vero calculated the average scores to determine the best solution for the Hassia Group. The company used the following criteria: costs, functionality, administration, usability, and the ability to monitor remotely (with mobile devices). In order to assess further product development, the "vision of the manufacturer" was also included in the evaluation.
Simple licenses for flexible software
"After a comprehensive evaluation, we decided to go with PRTG, a tool developed by Paessler AG from Nuremberg. We were sold on the software's flexibility, as well as its simple and transparent licenses," explains Johannes Schneider. In particular, the Hassia Group makes use of PRTG remote probes for its distributed network. Its license – like all PRTG licenses – is based on the number of measuring points (aka "sensors") deployed in its network. Unlike other manufacturers, Paessler does not charge extra for specialized sensors (such as NetFlow sensors). Every PRTG license comes with the full range of monitoring features. As a result, cost transparency is achieved in advance.
Currently, around 20,000 sensors are used to monitor IT at the Hassia Group, and that number is constantly rising. To query data, ita vero uses many of the 200+ preconfigured sensors provided by PRTG. It also integrates several MIBs from other manufacturers (e.g., for UPS, storage, and firewall systems), and queries certain OID values via SNMP. Due to the large number of components and sensors, it is especially important that system data can be mass-processed and exported to other systems via a RESTful API interface.
A special highlight: PRTG is also available as a free version with up to 100 sensors. With this version, ita vero can use PRTG on an external cloud system to monitor key IT infrastructure parameters from the outside. "The freeware version with 100 sensors is all we need to monitor the availability of our IT systems externally. With just one product, we can perfectly complement our comprehensive internal overview with an external overview," concludes Schneider.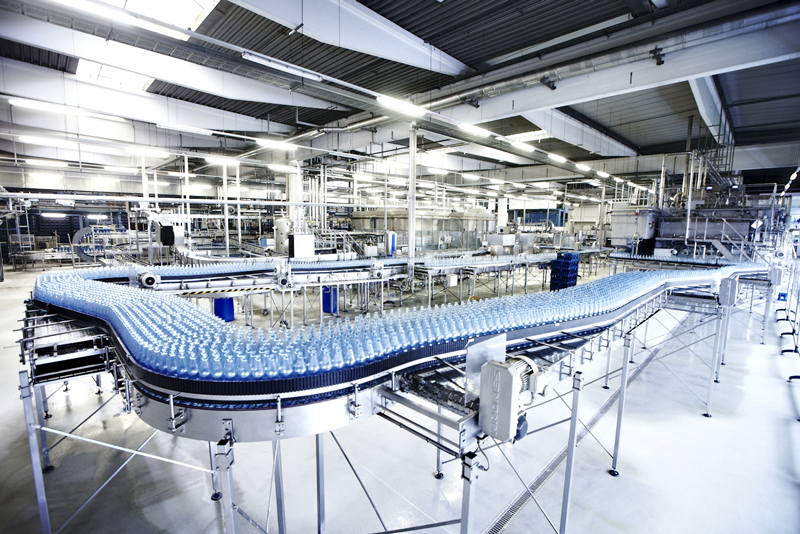 Outstanding overview – even on mobile devices
PRTG also stood out thanks to the structured and intuitive dashboards on its web interface, which can also be accessed via apps for Android and iOS devices. As requested by administrators, the Paessler monitoring tool also comes with customizable alerts for specific events, which can be sent via channels such as email, push notification, and SMS. "One of our main concerns was the ability to customize our monitoring and alerts," stresses Johannes Schneider from ita vero. At a factory that operates 24/7, different components sometimes require very different levels of attention. "Thanks to scan intervals, pauses, and special notification settings, we can now customize the management of these components."
This ability to define specific dependencies prevents "over-monitoring," and thus the watered-down effect caused by an excess of non-critical notifications. For example, the software can be customized such that if a site distribution switch fails, the components connected to them will not generate alerts. As a result, despite the large number of sensors, only the most critical messages are displayed on the LED screens and (immediately) processed via the internal ticket system.
At the Hassia Group, the Business Process Sensor plays a special network monitoring role: it can combine redundant components such as firewalls and web servers into a single IT service. If an individual component fails, the IT service remains available from a management perspective, and is displayed in green in the Business Process Sensor. At the same time, technical measures can be initiated in the background to allow the IT service to operate with redundancy again. ita vero also uses this sensor to monitor the availability of the incoming and outgoing mail servers in the cloud and other externally provided IT services.
Dynamic maps instead of paper for documentation

PRTG monitoring is complemented by a variety of maps (dashboards) that display the IT infrastructure and its respective components. "As all-in-one monitoring software, PRTG also enables us to gradually replace paper with dynamic digital maps," explains Johannes Schneider. "In the event of a system modification or a software or hardware update, the respective IT service map is adjusted automatically. The manual documentation of IT systems is definitely one of the tasks that are dreaded by IT teams the most. With dynamic maps, this task is much more enjoyable."
Maps are also used to document the 100+ switch distributors at the various sites of the Hassia Group. If a central switch component fails in one of these distributors, the help desk or on-call service can now easily locate the error, wherever it happens to be. In short, PRTG makes life a whole lot easier for the entire IT team.
Quick troubleshooting – all the way down to switch ports

In the future, patches to switch systems will be documented directly in PRTG. Since all switch ports are already monitored by traffic sensors, only the description of the individual port sensors must be modified via the RESTful API. In the event of a component failure, this will not only allow for the component itself, but also for the patch to be quickly found via the search function. With thousands of network ports, it's almost impossible to avoid data collection errors. However, if all the data is collected in just one system, then the quality of the data automatically increases. If traditional patches are desired, these can be conveniently generated by way of an automated export to Excel pivot tables using the RESTful API.
Since the group began using PRTG, there have been very few problems with updates, and if the need arises, the software's clear and simple data structure makes it easy to quickly switch to the previous version. "When a new version becomes available, we update our test environment immediately, and our production environment after around two to three weeks," explains Johannes Schneider.
Conclusion

Since installing PRTG by Paessler, ita vero has been able to monitor the entire infrastructure at all the sites of the Hassia Group with a single software license. Customizable maps and reporting criteria facilitate the monitoring and localization of a large number of network components, saving on-site Hassia Group employees precious time by detecting possibly critical events both promptly and automatically. This allows for errors to be removed before they affect business processes or cause downtime.
Get to know more happy PRTG customers