Paessler PRTG helps ALYN Hospital save lives by monitoring ventilated children
About ALYN Hospital
ALYN Hospital is acknowledged worldwide as a premier hospital specializing in pediatric rehabilitation. It is the only facility of its kind in Israel. ALYN's reputation in diagnosing and rehabilitating infants, children and adolescents with physical disabilities, both congenital and acquired, is meticulous. The children treated at ALYN come from Israel and abroad. The hospital welcomes all patients regardless of religion or nationality.
There are seven people in the IT team at ALYN Hospital, out of which, 1-2 are focused on network monitoring. Before looking for a new network monitoring solution, the IT team was already using Microsoft Operations Manager but it realised that it needed a more robust, reliable and easy to use system. The main reasons for installing a network monitoring solution were so that the IT team would have greater visibility and control and better network optimisation of the medical equipment.
As Uri Inbar, Director of IT, ALYN Hospital explained: "We were experiencing problems with our previous SCOM system and we felt that we didn't have enough insight into the preventative maintenance needs of the network. We wanted to monitor software, services and medical devices such as ventilators for the children in our care and were looking for a system which would allow us to do effective preventative maintenance to avoid any potential issues."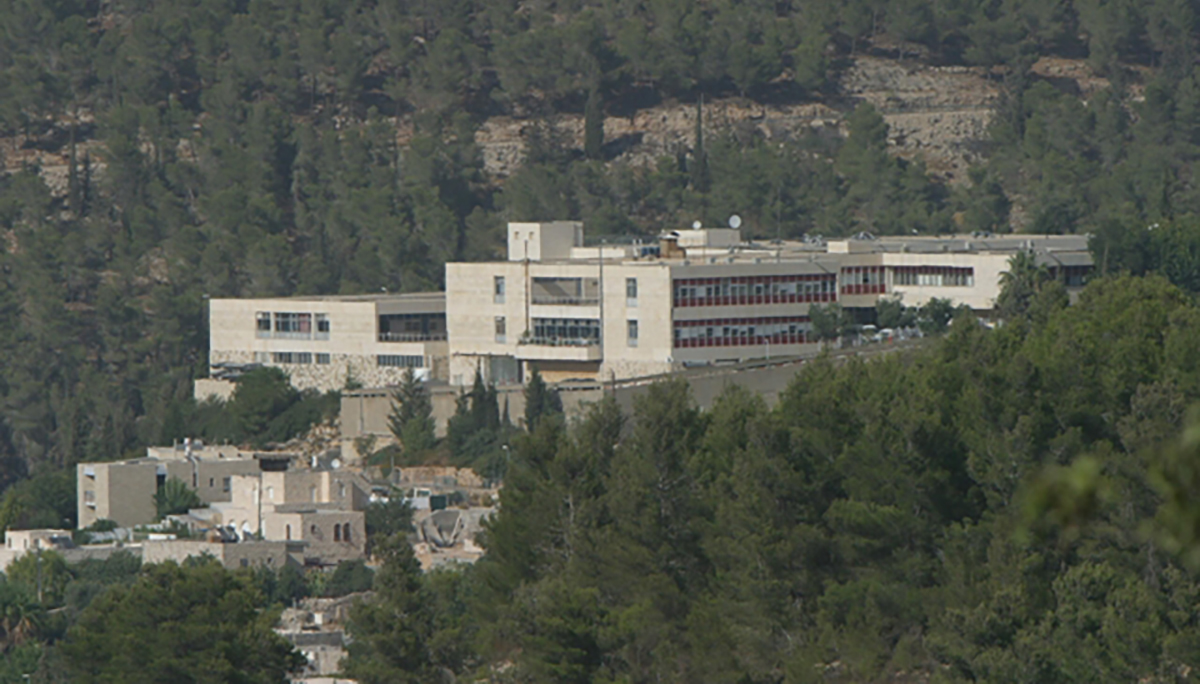 "Looking ahead to the future, we can see PRTG growing with us and with our needs and this is promising for us. This solution is very responsive and grows easily unlike other solutions that we have tried in the past. As we add more devices and sensors over time, it's good to know that we have a solution in place that is robust."
Uri Inbar, Director of IT, ALYN Hospital
As a result, Inbar and his team turned to Paessler PRTG Network Monitor, initially taking out a free trial: "We found the overall setup of PRTG very intuitive and we could set it up ourselves without needing any additional support. It was exactly what we were looking for."
During the first few months of the COVID-19 pandemic in 2020, PRTG helped ALYN Hospital to become much more efficient: "We had to implement a lot of structural changes within the hospital which involved moving ventilated children from one floor to another. This was a huge project involving setting up a big network of new network links, controllers and monitors. Having PRTG beside us was reassuring because we could have a good overview of the newly installed department, its status and connectivity so it helped us to go through this process more easily."
In addition, PRTG has proved to be very effective when it comes to preventative maintenance by predicting potential problems and resolving them before they have an impact on the hospital and the patients. Inbar explained: "This lets our therapists and doctors work smoothly without them needing to raise a support ticket when they experience problems. It also helps us to monitor vital medical devices. We have several departments of ventilated children who are monitored by several devices. Some of these devices are connected to the network so having PRTG has helped us to pinpoint some problems which might be lifesaving in some cases so this is obviously a big plus."
Conclusion
As well as being an invaluable resource during the beginning of COVID-19 pandemic, the use of PRTG has also led to the IT team take a much more proactive approach by helping it to spot issues and needs much sooner, which has been a major benefit so far.
Inbar says: "We are currently using 4,500 sensors across the whole hospital which monitor physical servers, virtual machines, physical switches, ports, special devices such as ventilators and we also started writing some scripts which check SQL databases. So far PRTG has led to faster problem resolution, which has helped reduce downtime, made the team more efficient because we have a very clear view of the different pieces of the puzzle and, as a consequence, has freed up time for other projects."
Get to know more happy PRTG customers