HammondCare uses Paessler PRTG for the proactive monitoring of its healthcare IT infrastructure
About HammondCare
HammondCare is a not-for-profit independent aged care and health services provider for residential care, home care, community health and hospital care. Founded over 90 years ago by Reverend Bob Hammond, HammondCare is passionate about improving the quality of life for people in need.
HammondCare is a major Australian aged-care provider specialising in dementia care and palliative care. The organisation is innovative in its health and aged care approach and its objective is always to lead rather than follow.
HammondCare has a long history of care and supporting vulnerable people in need. It was established in 1932 by Anglican Archdeacon Bob Hammond during the tough times of the depression in the 1930s. In its 90th year, HammondCare has grown into an organisation that cares for over 34,000 patients, with over 5,100 dedicated staff and volunteers at 92 service locations Australia-wide.
It has At Home Aged Care, Dementia Care Cares, Hospitals with Palliative Care and Residential Aged Care facilities across the country with new and industry leading facilities such as the one in Miranda, Southern Sydney which also is the blueprint for the future of HammondCare's innovative approach to aged care.
HammondCare's Head of IT Security & Risk, Charles Gonzalez, said: "We pride ourselves in providing high-quality care, above and beyond the guidelines set out in the Royal Commission into Aged Care."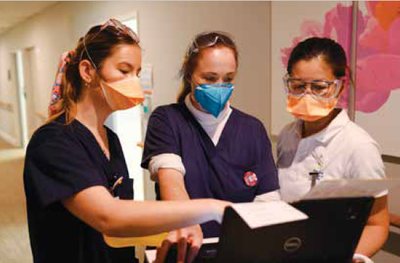 "PRTG has enabled faster resolution of IT problems, allowing my team to be more proactive and efficient and has ultimately achieved its primary objective of minimizing downtime"

Kasun Haputhanthri, Infrastructure and Cloud Manager at HammondCare
How PRTG helps HammondCare
To proactively monitor its own IT environment and pinpoint any issues quicker to ensure they do not impact the performance of any critical applications and systems.

To provide visibility and control of its entire technology infrastructure, including its virtual environments, to ensure its IT specialists can proactively resolve any relevant problems and are not swamped with irrelevant alerts for others.

To guarantee the availability and performance of its complex systems and web services to ensure business continuity, reliability and security for its clients, clinical staff, medical facilities and visitors.

To provide detailed insights, which helps with troubleshooting when there is an outage.

To minimise downtime and disruption by getting ahead of any IT issues.

To ensure the organisation has sufficient technical capacity and bandwidth.

To monitor environmental changes that could affect its IT equipment's performance, including humidity and temperature.

To seamlessly manage the expiry of its SSL Certificates and software licenses.
The staff at HammondCare's 92 sites depend on technology to provide personalised care and manage their complex facilities efficiently. Before the implementation of Paessler PRTG Network Monitor, HammondCare was experiencing regular IT outages, and many technical problems were reported to the IT team to resolve.
The organisation has 76 national locations with a multitude of comms rooms housing IT hardware, servers and networking equipment. However, the IT department had no visibility of this IT infrastructure to know if it was operating as it should. Without experienced technical resources at each site, it was becoming increasingly challenging to manage remotely.
As the company grew, the outages and IT problems the organisation was experiencing were becoming more frequent and severe. This inconvenienced healthcare staff and was a drain on the IT department's limited resources that were called upon to resolve these issues. Severe outages could put patients at risk due to the inability to access their medical records if there was a critical incident.
In addition to the IT equipment, from the nurse call buttons beside patients' beds to the point-of-care mobile healthcare units wheeled around on trolleys to each patient, not many of its digital assets could be monitored centrally to ensure they knew about any issues before they became equipment failures. To eradicate this risky siloed approach, the organisation embarked on an ambitious digital transformation journey in late 2021 to digitise all its assets and ensure they were all on the corporate network.
Kasun Haputhanthri, Infrastructure and Cloud Manager at HammondCare, said: "If you can't see a device on the network, then you can't monitor it to ensure it is working at an optimal level and then fix it quickly when it stops working."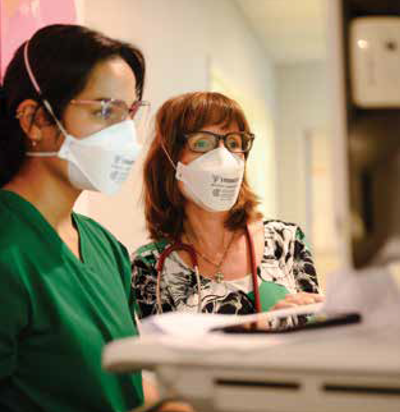 The challenges
All technology can and does go wrong; therefore, HammondCare's IT department must be alerted to any potential issues occurring with IT and medical equipment across its 76 locations before an IT issue becomes an outage.
HammondCare had no centralised monitoring in place that would help it prevent any more outages that may inconvenience staff and put patients at risk. Without detailed information about the causes of critical incidents, there was a risk that these outages would keep recurring.
"The key challenge was proactively monitoring our IT infrastructure across our nationwide aged-care homes, hospitals and healthcare facilities to prevent the outages we were experiencing and also to reduce the growing number of incidents being reported to us daily," said Kasun Haputhanthri.
The clinicians and nursing staff at HammondCare Hospital settings use handheld computers and point-of-care mobile workstations which they call "Computer on Wheels" (COWs) to provide bedside patient care. These mobile medical devices, which are wheeled around on a trolley to each patient, improve accuracy by reducing the need to enter patient information manually. They enable healthcare workers to connect with patient records and simplify the workflow for collecting specimens.
These mobile devices have improved the speed and quality of care for HammondCare's medical teams. Like in past if using station computers or paper-based records, during shift changes, patient information could be lost in transition. However, these mobile devices make it easier for staff to record details to share with colleagues, Medicare and NSW health, which is better for the patient as some of them cannot communicate with the nursing staff. These mobile devices are heavily reliant on HammondCare's recently refreshed Wi-Fi infrastructure. If there is a site Wi-Fi, Server or Internet outage the care providers will then need to switch to paper based record keeping until HammondCare IT team resolve the incident.
The outcome
HammondCare's primary objective in implementing a monitoring platform was to provide its team with proactive insights to enable them to analyse the history of any major incidents to minimise any future outages and identify the causes for faster problem resolution. The company implemented PRTG in August 2022 to improve the reliability and availability of its corporate network, IT resources and mobile point-of-care devices across 76 of its sites in Australia.
As part of this PRTG rollout, it implemented 2500 sensors to monitor its ports, its Local Area Network (LAN), Wide Area Network (WAN), servers, applications, cloud services, hardware, environment, bandwidth, storage, firewalls, virtual environments, routers and switches. It uses various sensor types including REST, NetFlow, WMI, Ping and SNMP.
HammondCare has been able to monitor their IT infrastructure at all 76 sites with comms presence with the use of PRTG. This has enabled the IT team to be able to respond proactively to incidents rather than awaiting site-based staff to report through the triaging channels which sometimes take hours and results greater business outages.
Whenever there is a potential IT issue, notifications are sent to the appropriate technical team to take precautionary action to avoid any impact on patient delivery.
These alerts are sent to a Microsoft Teams group, via email to the appropriate technicians, and push notifications are sent via the PRTG app for iOS/Android about any anomalies. This means potential problems are quickly identified and resolved before they become bigger issues that could lead to outages.
Conclusion
The company plans to use PRTG for capacity planning once the platform has sufficient historical data to provide actionable insights. At this point, the platform will enable HammondCare to do proper trend predictions and analysis for resource utilisation purposes.
When the digital transformation process is complete, HammondCare can deter, detect, delay, defend and deny at every layer of its IT Systems, Network and other related equipment, reducing the risk of anything going wrong and lessening the strain on the overstretched IT team.
HammondCare has started adding monitoring for essential healthcare equipment, such as patients' nurse call buttons by their beds. Soon, they plan to digitise all its assets to ensure PRTG can help to monitor everything. At this point, HammondCare will implement an additional 200-300 sensors right across its IT infrastructure.
With better interconnectivity, HammondCare will achieve a "single pane of glass" that will enable its IT team to view every piece of its infrastructure in one dashboard. The ultimate goal is to consolidate all siloed medical equipment into a single front end via centralised infrastructure monitoring, helping HammondCare run more efficient and productive healthcare facilities. More importantly, it can help provide the seamless, personalised healthcare experience that HammondCare's patients, visitors and clinicians expect.
Get to know more happy PRTG customers