Paessler PRTG is perfectly suited for monitoring the Industrial Automation DataCenter from Siemens
About Siemens
Siemens AG is a German corporation that focuses on industrial automation and digitalization, building infrastructure, distributed energy systems, rail and road mobility, and medical technology.
At the top of this corporate structure is the listed Siemens AG as the parent company, which includes a large number of German and international subsidiaries. With 125 branches in Germany, the group is present in 190 countries worldwide. The company's central locations are in Berlin and Munich.
The Industrial Automation DataCenter (IADC) is an individually configured data center for on-site use in manufacturing. The system meets the special requirements in the production area and includes all the important core components of a data center, such as high-performance computing, IT/OT networks, back-up & disaster recovery, process data archiving, uninterruptible power supply and IEC 62443 compliant security architecture. The holistic approach also offers consulting, configuration, and the appropriate support services
over the entire lifecycle.

IADC uses virtualization to integrate various applications (e.g., SIMATIC PCS 7, SIMATIC Step7, TIA Portal, WinCC, SIMIT and COMOS up to third-party software) on a common hardware platform. Different hardware variants enable individual scaling of the data center including all necessary lifecycle services.
"PRTG is an easy-to-use and comprehensive solution to monitor our Industrial Automation DataCenter (IADC)"
Benjamin Lauterlein, Product Manager, Siemens AG
Watch our video about monitoring the IADC with PRTG
Monitoring by Paessler PRTG
To ensure excellent performance and uninterrupted operation of a data center, it is essential to monitor a whole range of different components. Paessler PRTG Network Monitor monitors all components of the Industrial Automation DataCenter, providing a holistic overview. Visualization via real-time overview maps with live status information ensures that everything is always in view and you can act quickly if necessary.
Beyond monitoring
More than 250 predefined native sensors cover all fields of application necessary to monitor a data center. By using PRTG remote probes, multiple networks at different locations and standalone networks within the enterprise can be monitored. The reporting feature allows you to view and analyze historical monitoring results for a specific time period or for your system configuration. You can create reports for all sensors or only for specific sensors.
Flexible notification system
Paessler PRTG informs you when problems or unusual values are detected and automatically sends alerts. For this purpose, PRTG offers more than 10 built-in notification methods – such as email, push messages, SMS text notifications or triggering HTTP requests. You also get push notifications directly to your cell phone using the free PRTG apps for Android and iOS.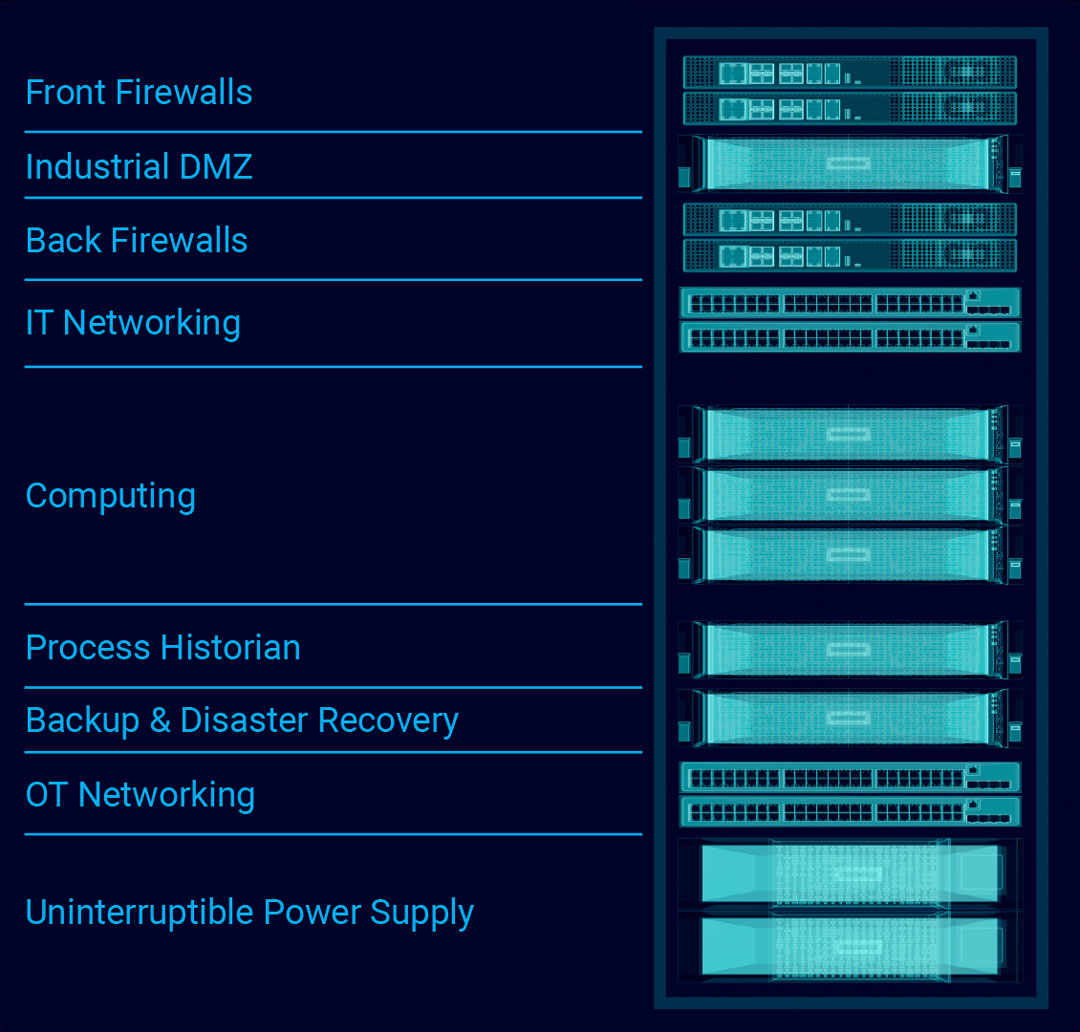 Get to know more happy PRTG customers