Paessler PRTG secures DKV Mobility's telemetry solution for fleet management
About DKV Mobility
DKV Mobility is the European market leader for premium services covering all aspects of on-road supply and mobility for fleets of cars and trucks. They offer smart, high-quality solutions that help you save gas, stay mobile, and work efficiently – always in line with their motto "You drive, we care."
Their new DKV LIVE portal is paving the way for digital fleet management. DKV calls your attention to suspicious fill-ups, helps you comply with data protection obligations, and proactively informs you of potential incidents with your fleet. DKV LIVE won the "Best Innovation" prize at the 2020 Tele­matic Awards presented by the renowned media group Telematik-Markt.de a few short months after its market launch.
Many people in Europe are familiar with DKV, and may even have a DKV fuel card in their purse or wallet. However, fuel cards are just one of the many products offered by DKV: the company also offers toll systems, e-vehicle charging stations, and most importantly, an entire line of innovative digital services related to mobility. One such service, the DKV LIVE portal for digital fleet management, won the "Best Innovation" prize at the 2020 Telematic Awards. DKV Mobility LIVE uses PRTG Enterprise Monitor by Paessler to make sure its services stay reliable.
Fuel management, live tracking, intelligent route planning – DKV LIVE provides all this and more to companies that manage and coordinate fleets of vehicles. Its DKV LIVE Box is installed directly inside vehicles and records various parameters relating to usage, position, vehicle status, etc., and sends this data to the cloud-based DKV LIVE platform. Customers can conveniently manage their entire fleet via the portal. Christian Rossner is Head of the DKV LIVE team, which is responsible for developing the platform and the DKV LIVE Box, as well as for operating the company's infrastructure.
"So far, our experience with Paessler support has been great – however, we've only had one
or two minor questions. The software is so easy to use and the documentationso thorough that we
simply don't need a lot of support."
Christian Rossner, Head of the DKV LIVE team, DKV Mobility Live
The DKV LIVE team has been using Paessler PRTG monitoring software for many years to monitor its infrastructure and applications. This infrastructure includes traditional network components such as routers, firewalls, and switches, as well as databases and servers. The team has also written its own scripts for PRTG to monitor its Galera, Cassandra, and Docker environments in more detail than is possible with the sensors offered by PRTG. The DKV LIVE team also uses PRTG for more than just its IT.
For example, the MQTT backend (where the LIVE boxes communicate with the platform) is monitored with PRTG MQTT sensors. Messages regarding the hardware status of each LIVE box are also sent to PRTG and monitored.
DKV LIVE continually develops and deploys microservices which have their own status pages and can therefore be queried and monitored by PRTG by way of script sensors.
Christian Rossner explains: "We're a team of developers, so it makes sense that we also develop our own monitoring solutions – especially since we need to monitor our microservices. We looked at open-source tools such as Grafana, Prometheus, and Nagios, and also considered working with Splunk. However, PRTG always stood out from the crowd. We could of course develop our own monitoring tool based on an open-source framework. But the development (and operation) of such a tool would take an enormous amount of time, which unfortunately is something we usually don't have. PRTG provides us with the perfect combination of a comprehensive, easy-to-use monitoring tool and a solution equipped with a wide range of customizable options to meet our individual needs. It comes with numerous preconfigured sensors for our standard devices and applications, and lets us incorporate our own scripts as sensors to monitor our microservices."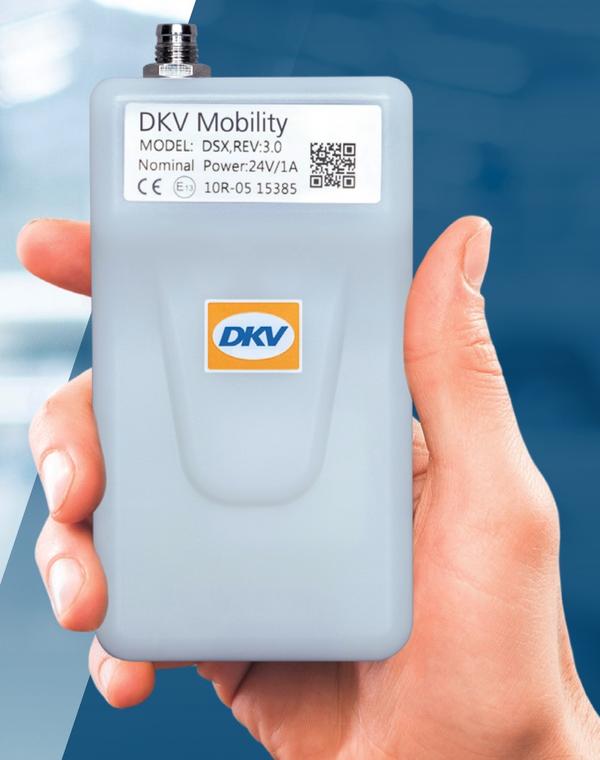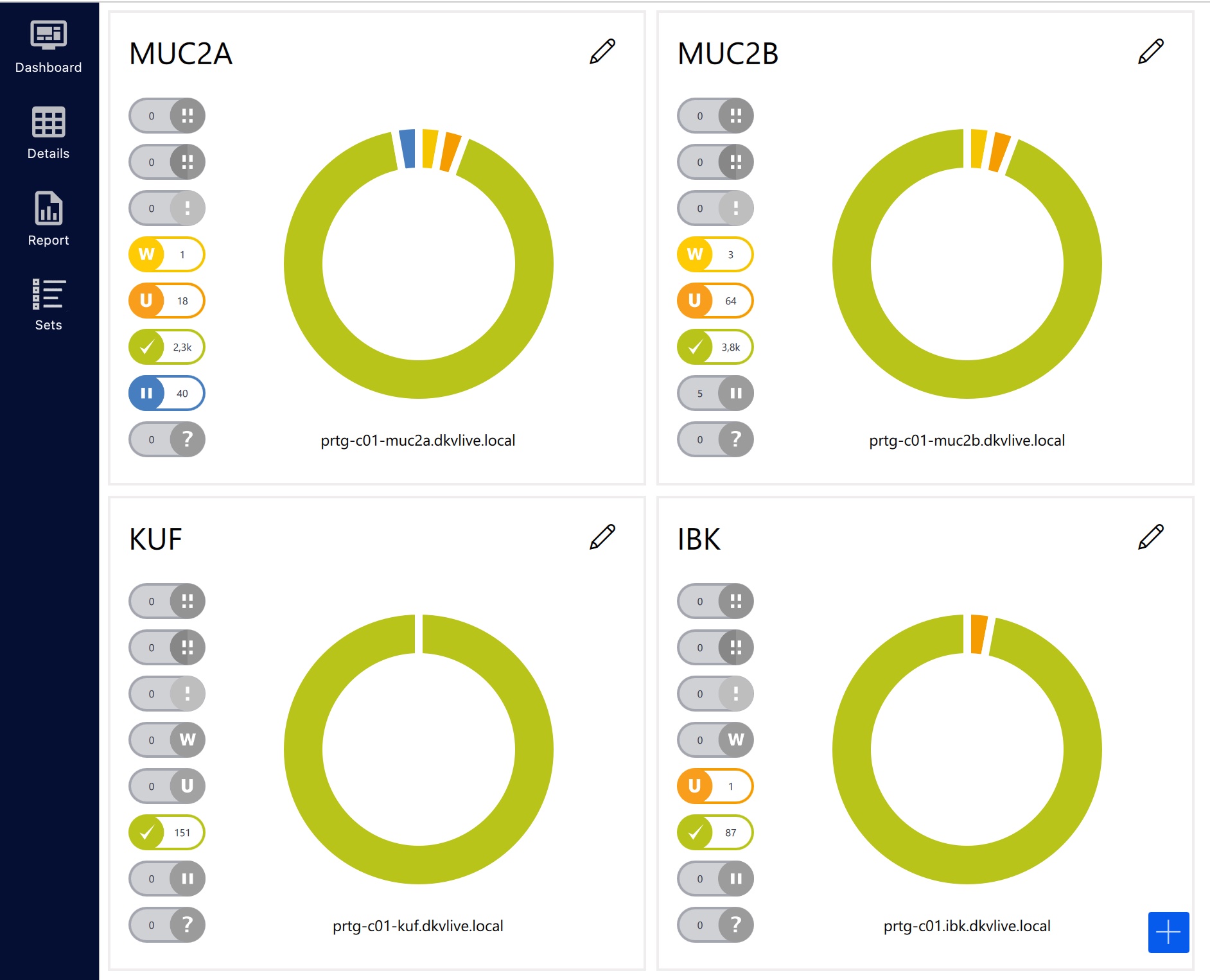 Since the DKV LIVE team is responsible for the operation of the services it develops, its monitoring solution must also quickly and conveniently provide the help desk team with all the necessary information regarding the performance and availability of the infrastructure, platform, and network. Here, too, PRTG proves the best bet, in particular when it comes to speed.
Christian Rossner continues: "With PRTG, integrating new services and creating dashboards is incredibly easy, and much faster than with Grafana or Prometheus. Two features are especially useful here: an alert system, which really comes in handy when monitoring our services. If something goes wrong, PRTG automatically triggers a script that restarts the corresponding service. 99% of the time, this is all it takes to solve the problem. If that doesn't work, PRTG can send a push notification to the mobile device of the respective help desk employee, thereby ensuring disruptions are detected and fixed at once – even if we're not in the office. PRTG not only improves our service, but also takes the pressure off our employees. After all, our fleet management systems must be 100% available around the clock, 7 days a week. Thanks to PRTG, we no longer have to be on-site, but can receive alerts on our phones in the case of an emergency and log in remotely to fix the problem."
Dashboards (called "maps" in PRTG) are extremely easy to create – simply drag & drop the desired parameters and the information is displayed as an HTML web page. PRTG lets you create comprehensive and in-depth service dashboards for the help desk, as well as condensed overviews for management. Among other things, DKV LIVE has set up a central dashboard that provides an overview of the infrastructure, network, microservices, and telemetry data. A quick glance is all it takes to localize errors and identify correlations.
Rossner was also asked about Paessler technical support: "So far, our experience with Paessler support has been great – however, we've only had one or two minor questions. The software is so easy to use and the documentation so thorough that we simply don't need a lot of support."
Upgrade to PRTG Enterprise Monitor
In 2021, the DKV LIVE team replaced PRTG Network Monitor with PRTG Enterprise Monitor to better meet its ever-growing monitoring needs. According to Rossner, the main difference between the two is that PRTG Enterprise Monitor lets you distribute the sensors (the number of which is determined by the license) across an unlimited number of servers. This allows for so-called "redundant monitoring," with two sites monitoring themselves and each other simultaneously – a vital factor in ensuring availability.
This distribution of sensors is also a major advantage when it comes to horizontal scaling: the DKV LIVE team uses numerous PowerShell script sensors (developed in-house) to monitor its microservices. These script sensors generate a high CPU load: when you have 3,000 to 4,000 working together, they can affect the performance of the server. With PRTG Enterprise Monitor, the load can be distributed across multiple servers at no extra charge, thereby allowing you to maintain optimal server performance.
Christian Rossner also commented on this advantage: "PRTG Enterprise Monitor provides us with the flexibility we need. It lets us freely distribute sensors to any number of servers at any location with a single license, which is something I haven't come across with any other commercial monitoring tool. With PRTG, we benefit from optimal scalability and redundant monitoring, at no additional charge."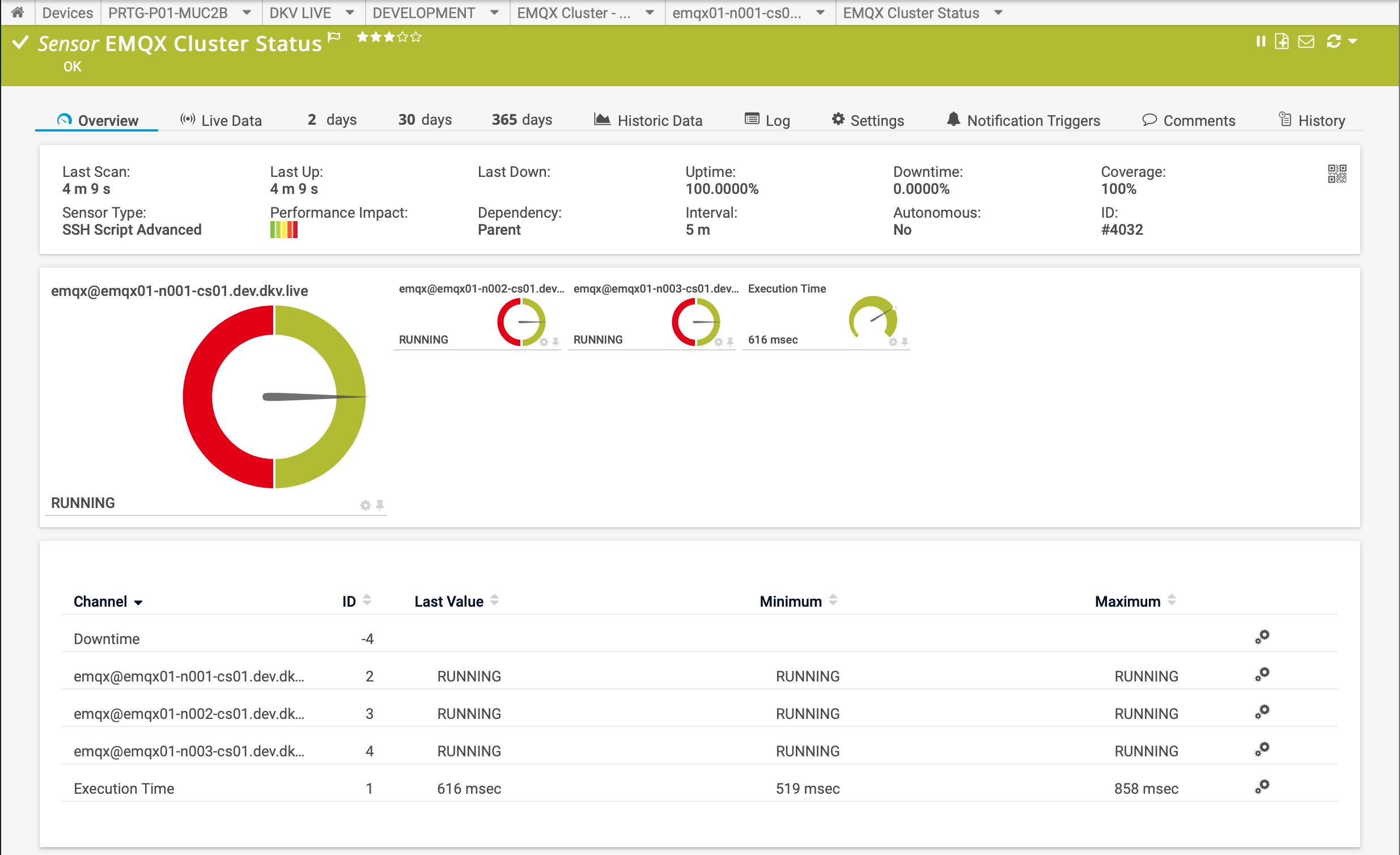 Get to know more happy PRTG customers
We are happy to help!
Do you need more information, a live demo of PRTG Enterprise Monitor, or a formal quote?
Leave us your contact details and we'll reach out to discuss your individual setup.