Paessler PRTG creates huge value for non-profit organization VID University
About VID Specialized University
VID Specialized University is the third-largest private higher education institution (HEI) in Norway - an accredited, non-profit organisation with over 6,000 combined employees and students across multiple locations.
VID offers professional studies programs in nursing, occupational therapy, social education, family therapy, and theology. Its parent organisation and majority owner, The Diakonhjemmet Foundation, is a non-profit Christian foundation with a comprehensive range of services within education, health and care.
Established in January 2016 through the merger of four colleges, with a fifth college merger in January 2018, VID is currently consolidating its campuses across Norway, from seven to three, with campuses in Oslo, Bergen and Stavanger.
With over 6,000 combined employees and students across multiple locations, VID's small team of network engineers faced several challenges. Firstly, the team operated reactively to user-raised complaints without the necessary tools to provide proactive network maintenance. This meant the team always felt on the back foot, unaware of issues until users raised complaints. This inevitably led to frustration – both for users but also for IT who felt they were always playing catchup.
"For us, PRTG is what the military refers to as a 'force multiplier'. We can achieve so much more by taking a proactive approach that delivers a seamless service for our community while also freeing time to concentrate on digital innovation. As a non-profit organization, we are focused on creating value for society. And, as an IT team, our role is to enable our community to do more with technology. With PRTG we have found a cost-effective, seamless solution that creates huge value not just in terms of massively improved service levels, but also in providing our IT colleagues with a better working experience where they feel in control."

Steinar Grande, Senior Executive Officer, IT Support, VID Specialized University
With decade-old network infrastructure, there was a need to increase cloud capabilities, which went alongside the consolidation of campuses, resulting in bigger campuses and IT systems dealing with a high level of restructuring. The myriad of day-to-day challenges and reactive troubleshooting, alongside a desire to modernize and support transformation placed a lot of pressure on the small team, who felt pulled in different directions, with little oversight of any hurdles that may present themselves.
Additionally, the last two years has seen the university respond to the Coronavirus pandemic, resulting in the rapid movement to online teaching and greater remote network access requirements.
In addition to these challenges, the team's remit goes beyond the university as it also has parallel responsibility to support the wider Foundation's healthcare business. This includes its pharmacy, nursing homes, caretaking facilities and kindergartens, spread across 15 sites.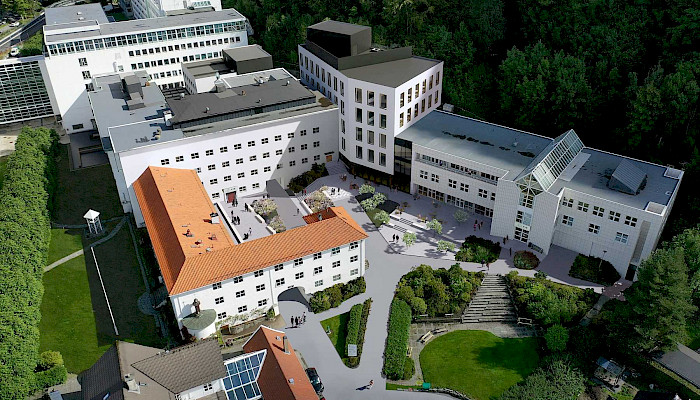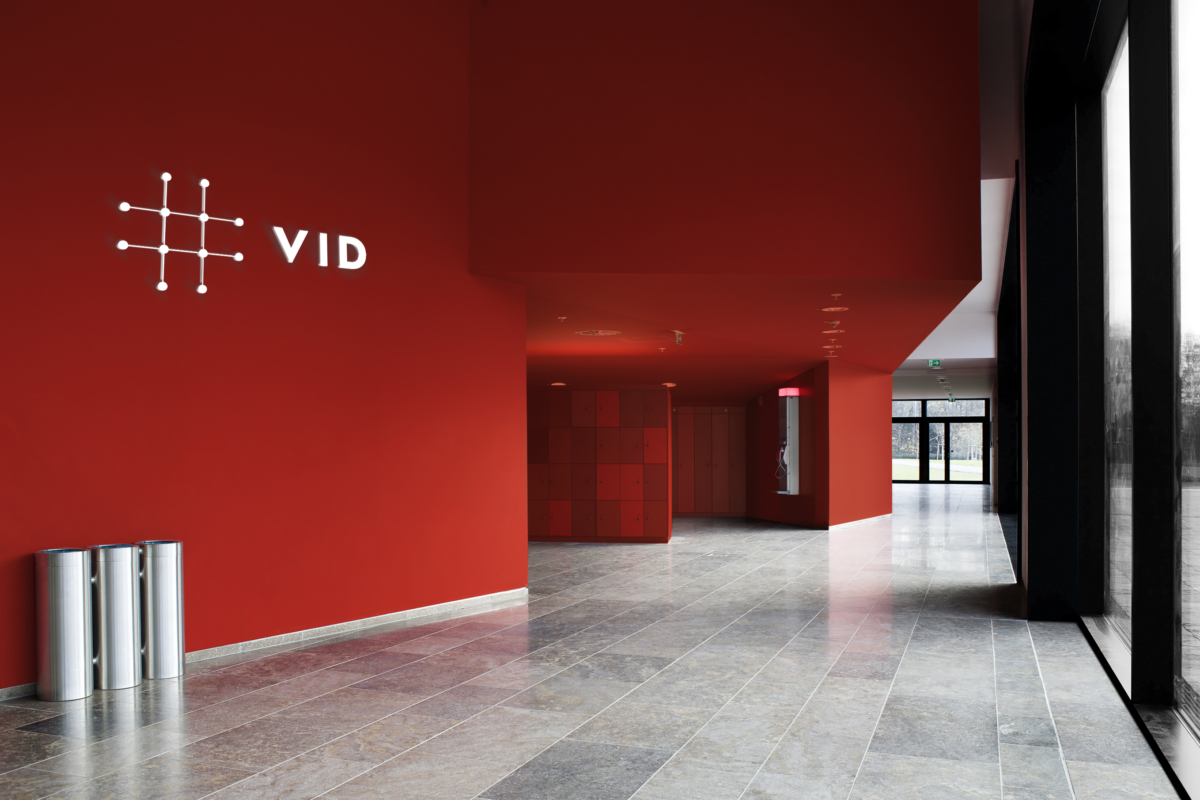 The overarching issue across this varied network portfolio was the lack of a single point of oversight. The team could not proactively monitor systems, devices, traffic, and applications across the IT infrastructure. Without a single point of truth, they were constantly on the back foot and playing catch-up, with little time evolve the infrastructure, which was essential to the success of the evolving needs of the university and its parent foundation.
To remedy this issue and provide a single network overview, in May 2021, VID decided to implement Paessler PRTG Network Monitor.
Since the introduction of PRTG, VID has integrated it into around 75% of its systems with 7,700 sensors and four probes across its distributed network, with its 200 servers monitored efficiently, round the clock. Thanks to PRTG's license structure, VID's network engineers were able to monitor distributed locations in real-time without any additional costs. They also found it quick and easy to integrate PRTG and set up the entire system on their portable tablets, using the dedicated application, subsequently enabling 24/7 system monitoring across devices.
PRTG's dashboard has made it easy for the VID team to visualize its network with live status information, resulting in a proactive way of working, removing the guesswork, helping to instantly identify issues and leading to a significant reduction in user complaints. Before its implementation, response times were often lagging two to three days behind with low service levels, as the small team sought to respond as quickly as they could but faced varied pressures.
The implementation led to a revolution in the teams' approach. Now, with granular insight and instant alerts, the close-knit team can proactively address issues as they arise. In several cases, this has resulted in them spotting issues and resolving them in advance of service providers recognizing the problem on their end.
For example, in September 2021, following a change in some of its major service providers, early one morning, the network engineers received a network alert from PRTG on their mobiles via the PRTG app. They were able to immediately understand the issue lay with a service provider and troubleshoot and restore service before opening hours. This kind of fast, proactive resolution was impossible before the introduction of PRTG.
Now, with fewer user-reported issues, the response time has been slashed with no requirement for extra staffing resources. This has freed the team to focus on essential innovation, embracing increased cloud services, upgrading legacy systems while supporting campus consolidation, and expanding the Foundation's services.
During the pandemic, the ease at which PRTG identified issues made remote working possible and reduced the burden on the minimal network infrastructure staff. Monitoring for Zoom and Microsoft issues, in particular, allowed for focused learning to continue at a distance.
Conclusion
As the integration nears completion, VID plans to review efficiencies achieved over time, using the enhanced reporting on offer by PRTG to provide greater transparency and insights that will drive innovation and provide important context for leaders.
Alongside this strategic driver, VID is also integrating with a ticketing system for streamlined, automated IT service management. PRTG will automatically open tickets for a response and integrate with VID's help desk ensuring that when users reach out there is an integrated and accurate response.
Get to know more happy PRTG customers