Paessler PRTG always keeps the ball rolling at Fulham FC
About Fulham FC
Founded in 1879, the Fulham Football Club (FC) is the oldest active professional soccer club in the British capital of London. Fulham FC currently plays in the second highest English league to around 25,000 fans at the legendary Craven Cottage stadium.
It's no easy task getting the club ready for its bi-monthly home games. Among other things, Fulham FC must maintain a massive IT network spread across several locations. For more than 250 employees, this is the hub of their day-to-day activities. The guardian of the network is Alex Malinov, Head of IT at Fulham FC. As he puts it: "In spite of having live football at its heart, Fulham FC is a 365-day-a-year organisation."
"Even if there isn't a game going on, the players are training, people here are gearing up for the next big match, and often our event spaces are being hired out for corporate functions. Being able to ensure that the IT network is able to support those activities is hugely important."
Alex Malinov, Head of IT at Fulham FC
The Fulham FC soccer club is located in the London district of Fulham. Since 1896, the "Cottagers" have been playing their home games at Craven Cottage stadium nestled on the banks of the River Thames. In order to make sure games run smoothly, the club not only needs 11 players – but also a functioning IT network. If certain systems go down, then games may have to be canceled. Fulham FC needed a monitoring tool to help them keep a constant eye on their network. PRTG Network Monitor, monitoring software developed by Paessler, proved to be the perfect solution.
The IT infrastructure at Fulham FC is extremely complex – it contains two data centers, and is spread out across three different locations. It is backed by VMware components, EMC storage units, Juniper switches, and a Veeam solution for backup and off-site replication – not to mention an equally complex virtual private LAN service (VPLS) solution from the British provider Exponential-e. If individual systems or applications fail, then the club's operations can become severely disrupted.
Alex Malinov therefore decided to deploy a monitoring solution to keep tabs on the entire network. "There is a definite need to be aware of what's happening on the network, to be able to react to issues straight away and, increasingly, prevent the issues from happening in the first place. An effective monitoring solution plays a key role in all of this," he explains.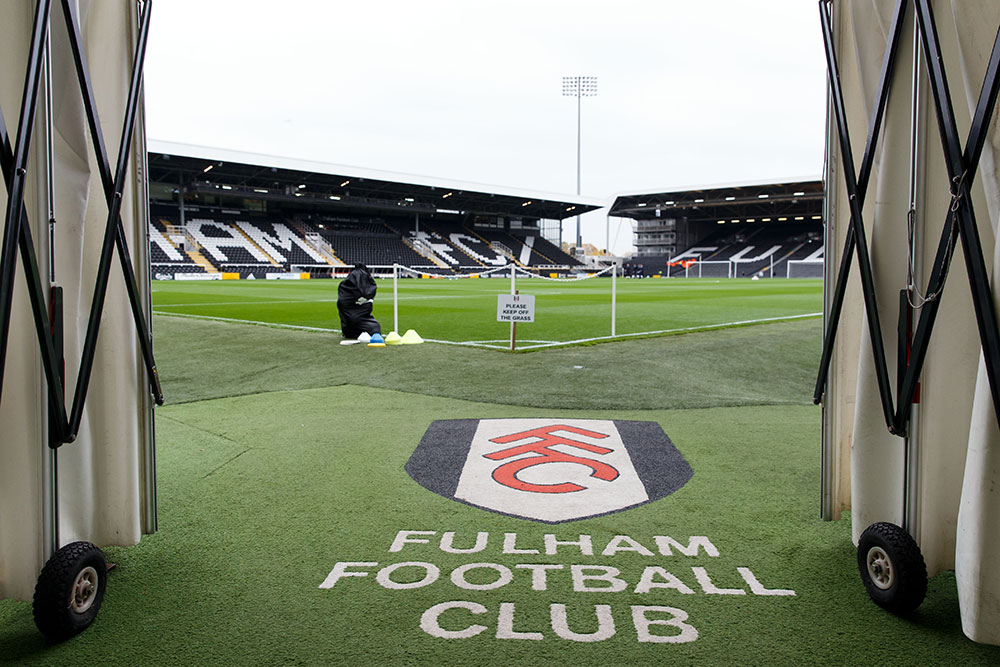 New recruit hits the ground running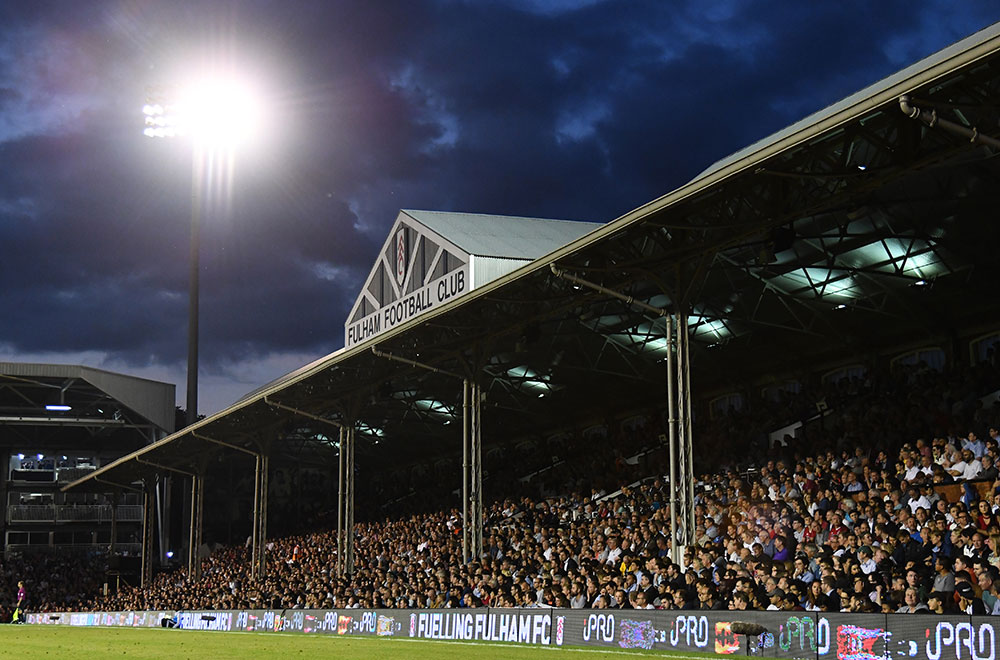 Alex Malinov wanted a cost-effective solution that could be used in many different ways and offered a variety of different features. "We used OpManager for a couple of years, and also evaluated SolarWinds and Nimsoft, but I wanted to see if there was anything better on the market", says Malinov. When a coworker recommended PRTG, a monitoring solution developed by Paessler AG from Nuremberg, Germany, Alex looked it up online and discovered that the software was already being used by many prominent companies. He was immediately impressed by the customer testimonials, which cited the software's low costs, intuitive reports, and ease of use. "In terms of price-performance ratio, it does everything we need it to", he said. "It's also very simple to use on a day to day basis."
The Fulham FC IT team doesn't just use PRTG to monitor the overall status of the infrastructure – it also uses the software to collect and monitor a whole host of other data by way of predefined queries, or so-called "sensors." PRTG sensors monitor one or more parameters of infrastructure components such as devices, applications, and systems. The collected information is then sent to the core PRTG server. "We use a variety of different PRTG sensors," Malinov explains. "sFlow provides visibility of bandwidth usage, which is very important on match days for instance. This is impossible to replicate outside of when it is actually happening, so it helps us to plan for it. We also use the VMWare sensors, plus we ping our stadium turnstiles."
Alex Malinov also appreciates PRTG for its incredible ease of use: "We use the PRTG web interface as well as the PRTG app for iOS to monitor our network. The iPhone app comes in very handy when I'm on the road. It allows me to quickly and easily detect alarm signals even outside office hours." These alarms are one of the software's special features: PRTG sensors come equipped with threshold values that can be tailored for each component in the infrastructure. If a threshold value is exceeded, then PRTG sounds the alarm immediately. "We'd be lost without PRTG. The tool helps us stop potential problems in their tracks and gain important insight into our infrastructure," asserts the Head of IT.
Alex Malinov customized PRTG to meet the needs of his IT team. Among other things, he configured the alarm system to send an email in the event of downtime or other serious failures. At the office, he set up a huge screen that displays the topology of the entire network and the status of all installed sensors, thereby allowing the team to detect problems immediately. "It doesn't matter if we're hosting a top-flight game or need to check the lights on the practice field. PRTG always has our backs," concludes Malinov.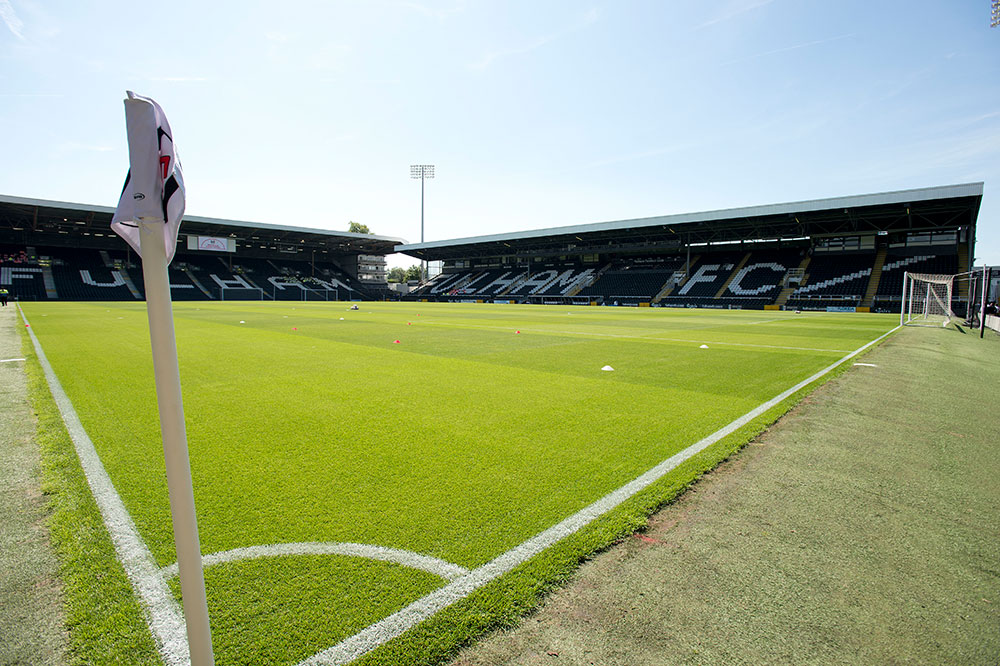 Conclusion
Alex Malinov, Head of IT at Fulham FC, is responsible for keeping the network and all business processes running smoothly. With PRTG, he and his team have found a tool that meets all their needs. PRTG keeps a constant eye on everything – from the stadium lights to the turnstiles at the entrance and the smallest desktop PC. As a result, the software keeps the "ball" rolling at Fulham FC.
Get to know more happy PRTG customers