PRTG: More than just
an alternative to Auvik

PRTG comes with a wide range of features for comprehensive network monitoring



Mobile apps provide for easy access while on the go



PRTG is also ideal for MSPs


PRTG: An all-in-one monitoring tool loaded with features

PRTG Network Monitor ensures that you always know what is going on in your network. With PRTG, every license comes with all monitoring features. With Auvik, certain features (such as the real-time monitoring of network traffic) cost extra.
PRTG supports all the leading technologies

PRTG offers a comprehensive overview of your IT systems in real time. It supports all the leading monitoring technologies, including:
Monitor your entire network

PRTG monitors servers, virtual machines, and important hardware, as well as many other network components. Among other things, it keeps a constant eye on the load times of your websites, the available storage space on your NAS systems, and the quality of your VoIP. PRTG comes with more than 250 preconfigured sensors, allowing you to set up and get started with your monitoring in no time.
PRTG apps let you monitor your network while on the go. They run on smartphones and tablets with an iOS or Android operating system. Push notifications can be sent directly to your smartphone in the event of warning messages or errors in your network. With Auvik, you can only monitor by way of the web interface.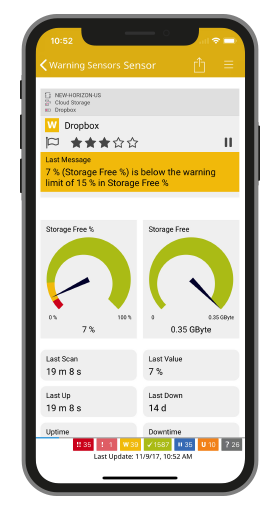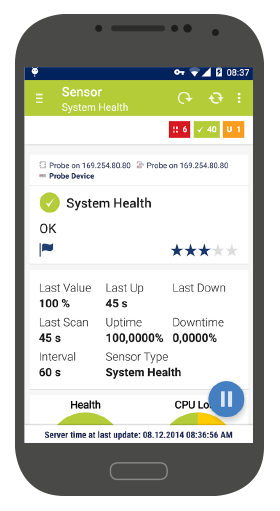 Trusted by 500,000 users and recognized
by industry analysts as a leader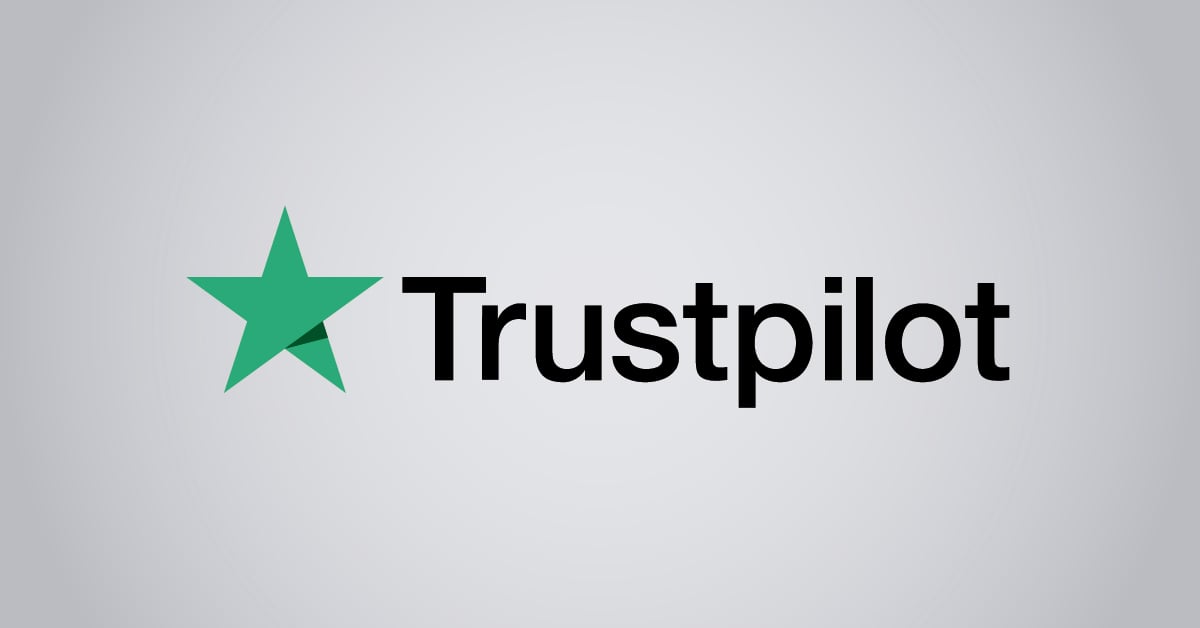 "Fantastic network and infrastructure monitoring solution that is easy to deploy and easier still to use. Simply the best available."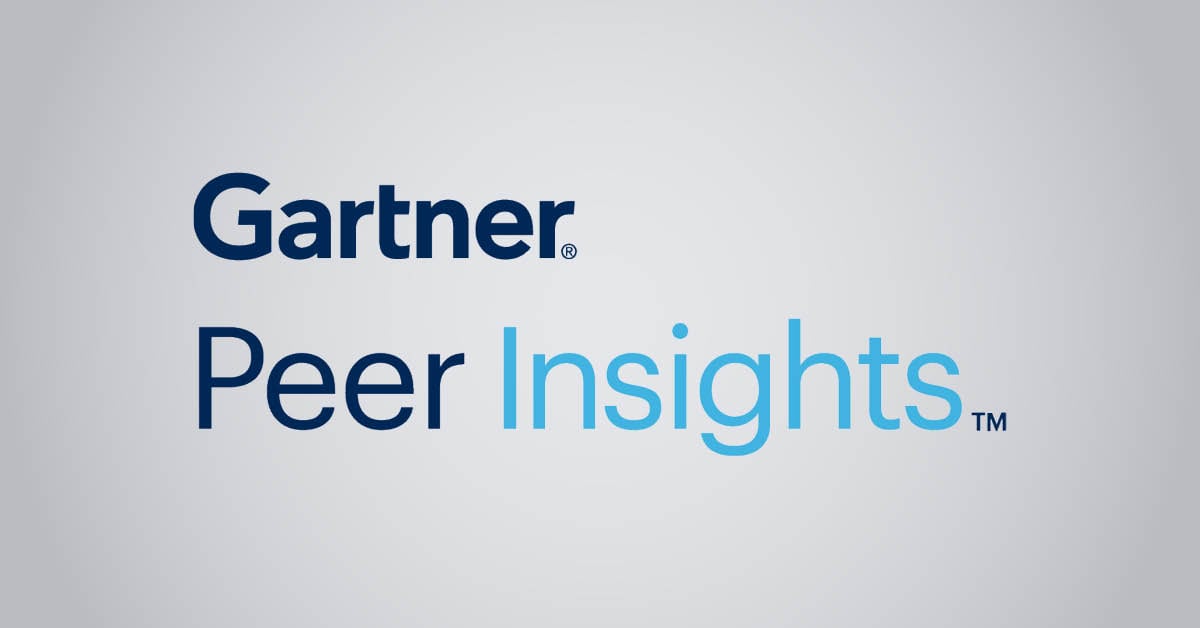 "Software is absolutely perfect, Support is superior. Meets all needs and requirements, this is a must have solution if you are needing any form of monitoring."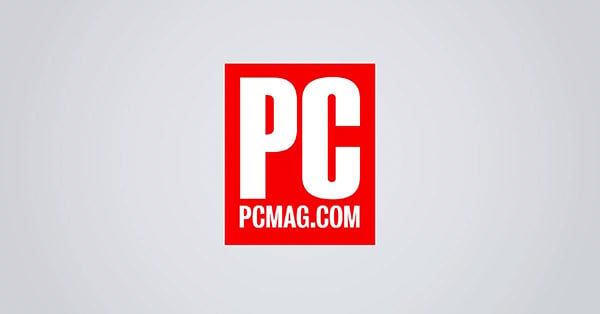 "The tool excels at its primary focus of being a unified infrastructure management and network monitoring service."


Why PRTG is a good choice for MSPs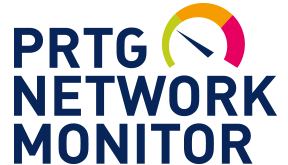 PRTG is the perfect tool for MSPs looking to monitor the networks of their customers or offer monitoring as a service.
Full functionality for MSPs
PRTG licenses meet all the needs of MSPs. You can use your license for all your MSP-related tasks and monitor as many customer networks as you please.


Simple and personalized customer management
PRTG comes with a comprehensive roles and permissions system that lets you manage the access rights of your customers to their monitoring. For each customer, you can define the sensors that may be set up or used. In addition, custom maps and a built-in reporting engine let you display specific monitoring data for your customers.
Intuitive and easy to use
Very few MSP customers are experts when it comes to system administration. It is therefore vital that monitoring services be easy to understand and use. The intuitive interface of PRTG has been praised by numerous independent tests and hundreds of PRTG users, and we're constantly optimizing the tool to make it easier to use.
PRTG meets the needs of your company
PRTG offers a variety of licenses to help you accommodate an increasing number of customers. Regardless of your current license, you can upgrade at any time by simply paying the difference.
Local install or hosted version: With PRTG you have the choice
Auvik is a cloud-based tool which means you can only access it while online. You also have no control over the installation of the program server. With PRTG you have the choice: you can install our software on a server in your local network or opt for our hosted version.
Fair and transparent licensing
You can always rely on the fair and transparent licenses of PRTG, whether you choose to install the software locally or prefer to use the hosted version. When it comes to prices, the only difference lies in the number of devices you wish to monitor. Learn more about our licenses.
PRTG vs. other monitoring tools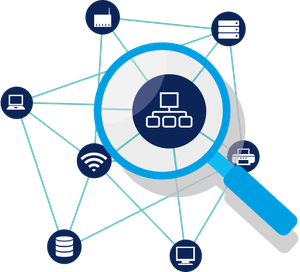 We also compared PRTG with other monitoring tools:
Quickly see if PRTG is working – even while on the go
PRTG is set up in a matter of minutes and can be used on a wide variety of mobile devices.


PRTG monitors these vendors and applications, and more, in one view!
"Easy to implement and configure with good technical support."
R. v. S., ICT Manager at Heinen & Hopman Eng BV
Notification system:
Be alerted quickly
Flexible
PRTG features a variety of alert types: E-mail, SMS, Pager, Apps, running an external application, etc. You can specify when and how each person is to be informed about network issues. To do so, you can add contacts and edit, delete, or pause your notifications at any time.
Integrated
The notification system is built into the monitoring software and is available at no extra charge. Because of its integrated quality, configuring the alert feature is done in just a few clicks.
Proactive
PRTG won't wait to let you know if your "house is on fire." You define your own thresholds. If these are crossed, you'll receive a corresponding notification. This means you can intervene promptly before clients or coworkers are aware of any problems.
Still not convinced?
More than 500,000 sysadmins love PRTG
Paessler PRTG is used by companies of all sizes. Sysadmins love PRTG because it makes their job a whole lot easier.
Monitor your entire IT infrastructure
Bandwidth, servers, virtual environments, websites, VoIP services – PRTG keeps an eye on your entire network.
Try Paessler PRTG for free
Everyone has different monitoring needs. That's why we let you try PRTG for free. Start now with your trial.
PRTG

Network Monitoring Software - Version 23.3.88.1393 (September 20th, 2023)

Hosting

Download for Windows and cloud-based version PRTG Hosted Monitor available

Languages

English, German, Spanish, French, Portuguese, Dutch, Russian, Japanese, and Simplified Chinese

Pricing

Up to 100 sensors for free (Price List)

Unified Monitoring

Network devices, bandwidth, servers, applications, virtual environments, remote systems, IoT, and more

Supported Vendors & Applications


More