PRTG Compared
Independent Test Results and Case Studies
PRTG vs. other Network Monitoring Software
Are you interested in a Network Monitoring Solution? Are you looking for the best Network Monitoring Software?
PRTG Network Monitor has already been compared with competing solutions in many different ways.
Although PRTG regularly comes out the winner, we're hardly objective, and don't want to compare ourselves with the competition. We leave it to respected, independent media sources to give you an independent opinion.
On this page we give you a short overview where we had been compared any time recently.
Nagios is an open source Network Monitoring Solution, which incorporates basic network monitoring features. Many of our customers switched from Nagios to PRTG due to PRTG's superior ease-of-use and reliability - which has been confirmed in many independent comparative tests as well.
Comparative Tests PRTG vs. Nagios:

Funkschau: Detailed comparison test: PRTG Network Monitor vs. Nagios in Funkschau Magazine (19/2013). Funkschau Test >

Gartner: In the article "Got Nagios? Get rid of it." by Jonah Kowall, Gartner shows the cons of Nagios. Gartner Article >
Case Studies Confirm the Benefits of PRTG vs. Nagios:
PRTG totally blows away similar and popular server based monitoring software, for example Nagios and Pandora FMS. Both of these competing applications were difficult to setup and use, and the interfaces felt poorly designed, hokey and I couldn't imagine using the interfaces of these products on a daily basis."
Clayton Hill, Systems Administrator, ateamonsite.com
PRTG vs. SolarWinds
SolarWinds is a well-known Network Monitoring Solutions provider. We're often compared with them, and many customers have switched from SolarWinds to PRTG. Here are some reviews, case studies, and a video where customers describe their experiences with PRTG vs. SolarWinds.
Independent Comparison Reviews PRTG vs. SolarWinds:
Case Studies: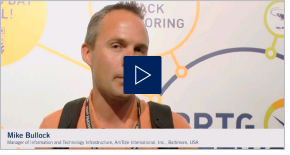 Our Customers about PRTG

The open source Network Monitoring Solution Zabbix with support for network mapping scanning. Zabbix does not run on windows and will require either a dedicated virtual machine or a version of Linux, macOS, or Solaris.
"Zabbix is free, which is decisive for some people. But infrastructure monitoring is so immensely important for a company that the price of a perpetual PRTG license is almost too low."
Flavio Xandó, FXReviews.com.br.
PRTG vs. ManageEngine
At a glance, it seems like ManageEngine and PRTG have a lot of overlapping features. Reviews typically compare the installation and setup, as well as functionality and extension management.
Independent Comparison Report PRTG vs. ManageEngine: ITWire Review 2015 - Read iTWire Review >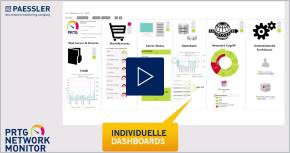 PRTG in 90 seconds
PRTG vs. WhatsUp Gold
Occasionally the media compares PRTG with Ipswitch's WhatsUp Gold. They typically focus on the functionality and pricing.
Independent Comparison Report PRTG vs. WhatsUp Gold:
Case Studies: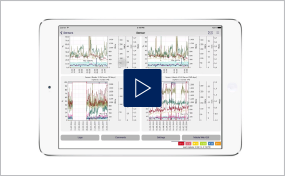 Overview PRTG Mobile Apps
All trademarks and copyrights on this page are owned by their respective owners:
SolarWinds®, ManageEngine®, Ipswitch®, WhatsUp Gold®