PRTG Network Monitor:
The best alternative to Nagios
PRTG is quick and easy to set up and configure
PRTG is both user-friendly and extremely intuitive
PRTG helps you save precious time while
administering your network
Unlimited version of PRTG for 30 days
After 30 days, PRTG reverts to a free version
Or, you can upgrade to a paid license anytime
In a nutshell:
The Pros and Cons of using PRTG instead of Nagios
The financial consideration

Free monitoring?
At first glance, Nagios open source software seems considerably less expensive than PRTG. After all, why should you pay for something that you can get for free?

Nagios: Time-consuming configuration
When it comes to software that must be customized to meet the specific needs of a company, its purchase price is only one small factor in its overall cost. With Nagios, already the initial setup takes entirely too much time. What's more, its free version can only be installed via Linux/Unix. All devices and checkpoints must be added using shell commands. It is not uncommon for setup to take several days, even for seasoned Linux users. And if you need to customize your Nagios configuration later, you can count on spending an enormous amount of time and effort to get it done.

Alternative PRTG: Simple setup of the server and monitoring tool
PRTG is configured in a few quick clicks. Its Auto Discovery function detects all the devices and services in your network automatically and creates potential checkpoints as so-called sensors. Adding, processing, and deleting sensors is straightforward and extremely intuitive thanks to an easy-to-understand graphic user interface.
The time and energy spent configuring Nagios can quickly cause operational costs to go through the roof. At the end of the day, that which seems to be a free open source tool is no longer so inexpensive.
PRTG is easy to install and configure

Initial steps: Configuration and setup
Nagios can be effective in controlling small networks, and yes, the very basic version "Nagios Core" is available for free. But it gets complicated when you need to manage larger environments. In order to set up Nagios correctly, you would need a lot of time and effort before reaching a professional standard, either by changing the code or by using additional hardware to scale the solution. Professional technical support is not included and those who do not want to suffer should get Nagios-XI-Standard right away. In this version, a maximum of 100 hosts and 5 support tickets are included - for 1,995 USD.
With PRTG Network Monitor you won't waste countless hours reading forums and editing configuration files. After installing PRTG in just a few seconds, Smart Setup will guide you through the set up and configure your core server and your tool for essential monitoring. You can also use the auto-discovery tool to automatically create a sophisticated and concise set of sensors for your complete network.

Everything is included!
With PRTG, everything you need is contained in one simple installer, no additional downloads for specific features are required. Even the database is included - in contrast to almost all other monitoring solutions. If you are using Nagios and you need to add a new device, you may require installing additional and external plugins, which is time consuming and may require special skills.

User satisfaction
We would not put it as hard as Jonah Kowall does in his blog article: "Got Nagios? Get rid of it." And: "the level of usability and sophistication of the product (Nagios) is pretty much zero." But we, too, think that the Web GUI is not really good and not intuitive at all. PRTG, on the other hand, uses a state of the art AJAX web interface and offers other user interfaces for older browsers and specialized interfaces for mobile devices.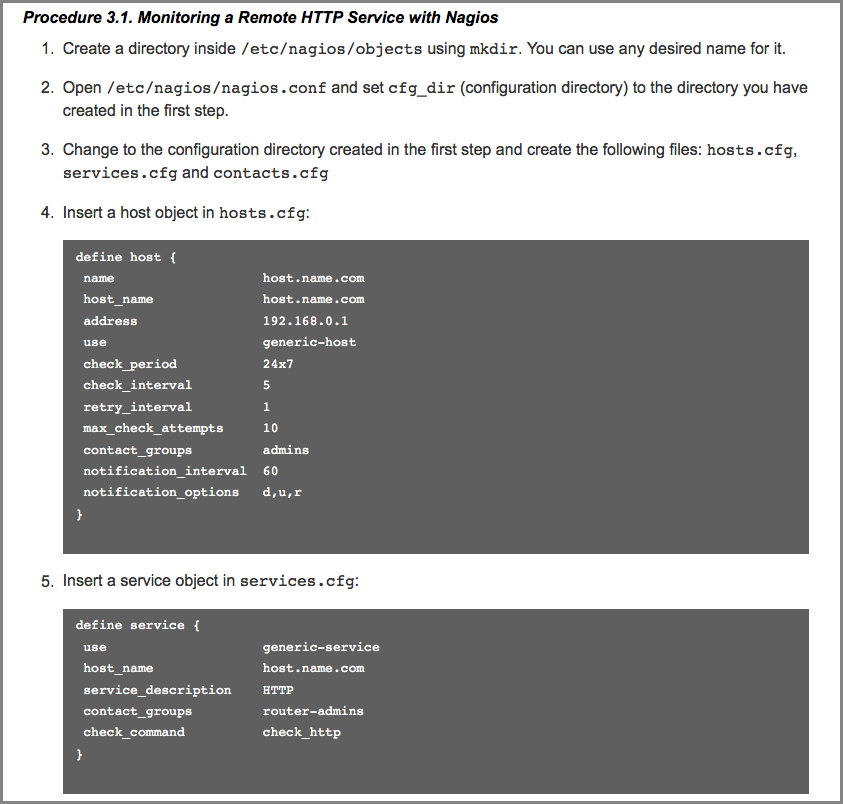 It's easy to switch from Nagios to PRTG
If you currently work with Nagios and wish to switch to PRTG Network Monitor, you'll have no trouble doing so. Even larger network environments are usually configured in PRTG within a few short hours. Thanks to the PRTG Auto Discovery feature, you can quickly incorporate your entire network, any device and server into your monitoring. Device templates are extremely useful for configuring several devices at the same time. When settings are used once, they are saved and can be automatically applied to other devices. As a result, a few clicks suffice to configure an entire IT environment.
More time for core responsibilities
System administrators must dedicate a great deal of time to the maintenance of their IT infrastructures, for these infrastructures are the backbones of their companies. The time that is needed to set up and maintain the operation of open source software like Nagios, Zabbix, or Zenoss can therefore be used in a much more efficient manner.
A constant overview of your network –
even while on the go
PRTG can be started within minutes and it's compatible with many mobile devices.


PRTG monitors these vendors and applications, and more, in one view!
PRTG offers expert technical support
By purchasing a PRTG license, you will get free maintenance and support for one year, multi-year maintenance (24 or 36 months) is subject to an extra fee. If you have a problem or question, our technical support department will respond within one business day. You'll be offered a monitoring solution that addresses your own particular case, and can therefore forgo having to spend hours browsing through online forums. With PRTG, you'll save both time and worry!
PRTG simplifies your day
Our monitoring software works for you and promptly notifies you of potential issues.
It frees you to concentrate on your day-to-day tasks with peace of mind.

PRTG saves time
With PRTG, you get one central monitoring tool for your servers and entire network. Enjoy a quick overview of your whole infrastructure via our dashboard and app.

PRTG saves worry
Customizing PRTG is a breeze. Getting started or switching from another network monitoring tool is easy thanks to the PRTG auto-discovery and pre-configured device templates.

PRTG saves money
80% of our customers report substantial or even exceptional cost savings in the area of network monitoring. The experience shows that the costs for licenses have paid for themselves within a matter of weeks.
200,000 system administrators worldwide
trust our software. Every day.
We have compiled some reviews for you.
Unlimited version of PRTG for 30 days
After 30 days, PRTG reverts to a free version
Or, you can upgrade to a paid license anytime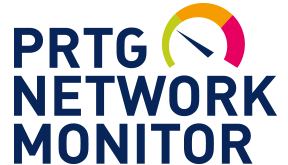 PRTG is easy to use – even for those without a technical background
PRTG is also extremely easy to use once it has been set up. Even coworkers who were not involved in the setup process have no trouble getting the hang of the tool and the monitored network environment. It can take days or weeks to get used to Nagios and customize the open source software to meet the specific demands of your company and network. Furthermore, once it is ready, other workers usually have a hard time understanding how to use it. More often than not, the person who has set up and configured Nagios is the only one in the firm who is able to use the full features and add-ons of the program. If this person gets sick or leaves the company, then others must be trained to grasp the various components and exact configuration of the software. This training costs the company a great deal of precious time and resources, which IT experts could be putting to much better use.
PRTG Network Monitor is extremely easy to use and configure, allowing you to quickly familiarize yourself with the program. Furthermore, your coworkers will have no trouble learning the ropes, even those with little or no technical expertise.
Notification system –
be alerted instantly

Flexible
PRTG features a variety of alert types: E-mail, Pager, Apps, running an external application, etc. You can specify when and how each person is to be informed about network issues. To do so, you can add contacts and edit, delete, or pause your notifications at any time.

Integrated
The notification system is built into the hosted monitoring software and is available at no extra charge. Because of its integrated quality, configuring the alert feature is done in just a few clicks.

Proactive
PRTG won't wait to let you know if your "network is on fire." You define your own thresholds. If these are crossed, you'll receive a corresponding notification. This means you can intervene promptly before clients or coworkers are aware of any problems.
Award winning solution
We work hard on making our software as powerful and easy-to-use
as possible for our customers each and every day.
Of course it makes us proud when we get awards for that.

What PRTG and Nagios customers and analysts say
Many of our customers migrated from Nagios to PRTG because of the easiness and variability that PRTG offers. Read how Peak Internet or Netmass employs PRTG Network Monitor instead of the open source tool Nagios.
Also read a complete comparative test PRTG Network Monitor vs Nagios in Funkschau (19/2013).
You will find the above mentioned blog article "Got Nagios? Get rid of it." by Jonah Kowall of Gartner here.
"PRTG totally blows away similar and popular server based monitoring software, for example Nagios and Pandora FMS. Both of these competing applications were difficult to setup and use, and the interfaces felt poorly designed, hokey and I couldn't imagine using the interfaces of these products on a daily basis."
Clayton Hill, Systems Administrator, ateamonsite.com
Comparisons between PRTG and other alternative monitoring software:
PAESSLER AG –
German quality
engineering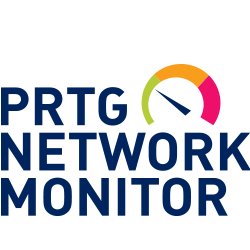 Free Download
Unlimited version of PRTG for 30 days
After 30 days, PRTG reverts to a free version
Or, you can upgrade to a paid license anytime
Most administrators want to test a tool for free before deciding to make an investment.
The many advantages of PRTG:
1. Free trial version: Take the time to explore PRTG so you can determine if it satisfies your needs and meets your expectations. Once the trial is over, it's easy to upgrade your already configured version of PRTG, which means you're much less likely to make an incorrect purchase.
2. One tool, one overview: Administrators often use a variety of monitoring solutions for their network or for the individual components of their infrastructure. But using several different tools every time you want to create an overview costs time and energy. PRTG is an "all-in-one" solution. Our dashboard and app provide a comprehensive overview, whenever you want it.
3. Quick customer support: Got a question? Stuck on a problem and need a hand? PRTG is backed by a dedicated development and support team. We do our utmost to answer every customer inquiry within 24 hours (on business days). Browse all our support topics here.
Configure your PRTG today. The trial version is free of charge. Save time, worry, and money with our monitoring tool designed for your network and entire infrastructure.
PRTG

Network Monitoring Software - Version 19.2.50.2842 (May 15th, 2019)

Hosting

Download for Windows and hosted version available

Languages

English, German, Spanish, French, Portuguese, Dutch, Russian, Japanese, and Simplified Chinese

Pricing

Up to 100 sensors for free (Price List)

Unified Monitoring

Network devices, bandwidth, servers, applications, virtual environments, remote systems, IoT, and more

Supported Vendors & Applications


More