Ethereal wanted.
PRTG encountered.
Fortunately.
PRTG is not just an alternative to Ethereal, but an upgrade!
Much less efforts for implementation compared to set up Ethereal
PRTG isn't open source like Ethereal, but much more
flexible and all-in.
Looking for Ethereal?
Try PRTG.
PRTG offers you all the functionalities like you know and expect from Ethereal –
and much more.
This is what Ethereal primarily does for you:
More than Ethereal – this is what PRTG offers in addition:


SNMP: ready to use and custom options


WMI and Windows Performance Counters


SSH: for Linux/Unix and macOS systems


Flows and all-in-one packet sniffing


REST APIs returning XML or JSON


HTTP requests, Ping, SQL and so much more...
Comparison: PRTG vs. Ethereal
Ethereal
Open Source, but high efforts for implementation and maintenance
Requires high skills in programming/scripting, usability not directly understandable without help


Primarily just a sniffing tool


Individually extendable
PRTG
Auto-Discovery of your entire networks and more than 200 pre-defined sensors – start right away
Many different and clear dashboards, completely individual maps, auto-discovery to start monitoring right away
Sniffing & Monitoring of applications, networks, traffic hardware, bandwidth, IoT and many more
Flexible extendable by using the REST API, scripting and custom sensors
No license costs for Ethereal?

Think twice
Ethereal is open source and free - but does it fit your needs right from the start?
You surely need much more advice and consulting than using PRTG. Especially in the long run, PRTG is much cheaper.
Looking for a flexible Open Source Network Software like Ethereal?

Flexibility
PRTG is not Open Source, but one of the most flexible tools in the market.
So, PRTG is more flexible and cross-functional than Ethereal.
A quick glimpse into PRTG Network Monitor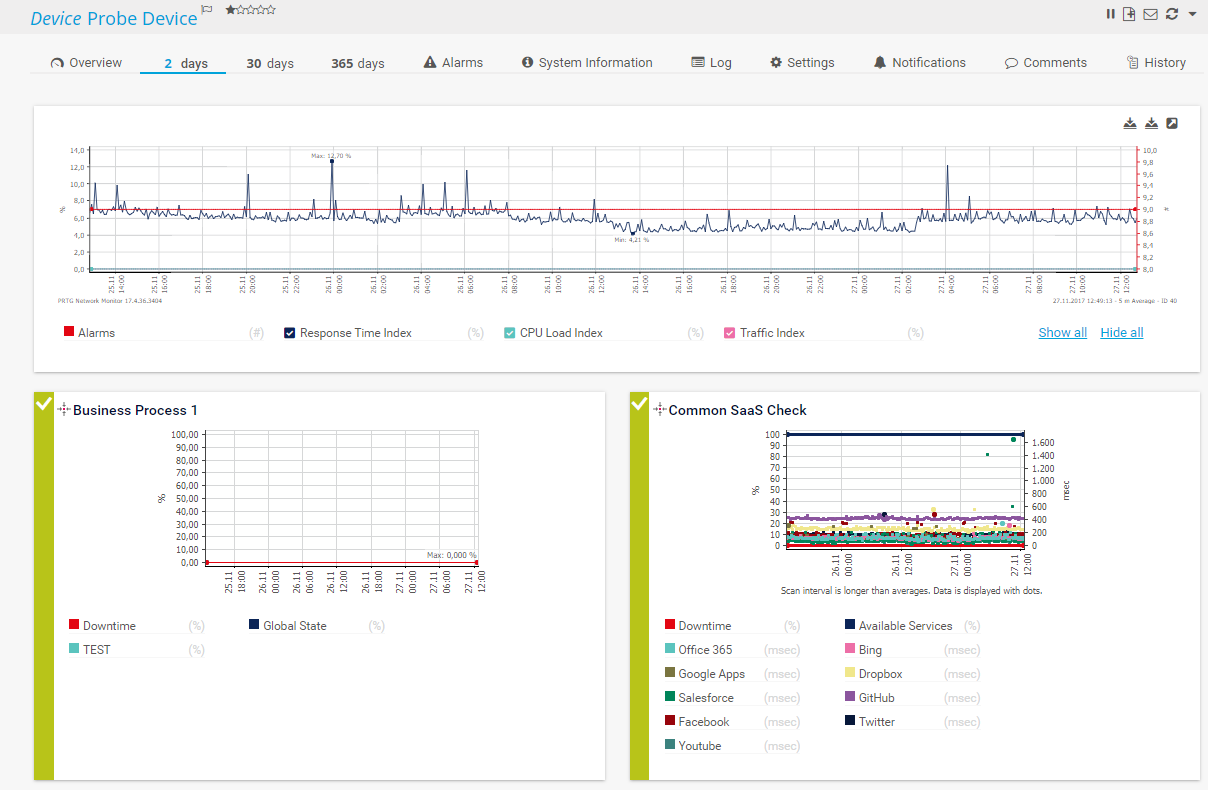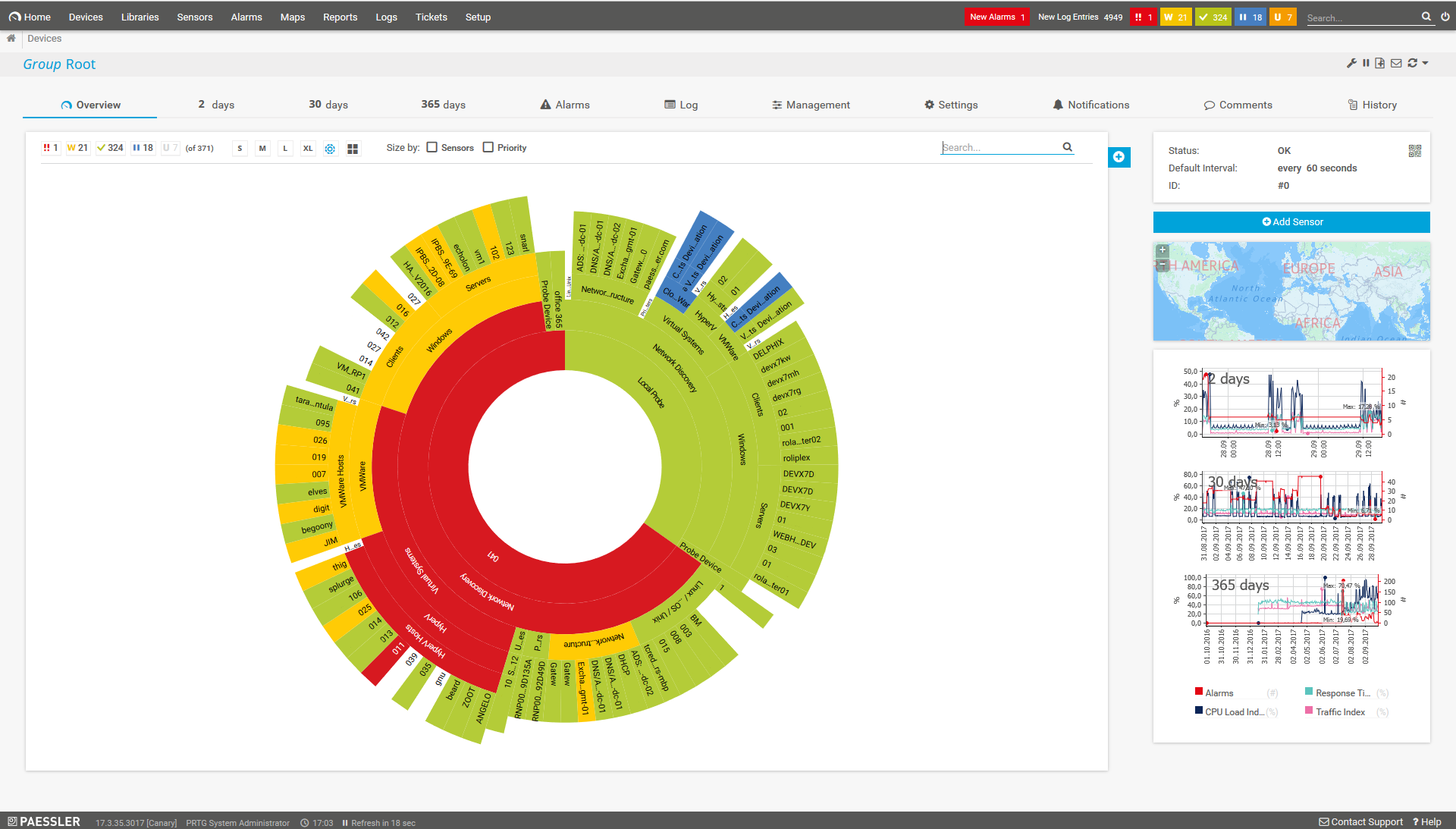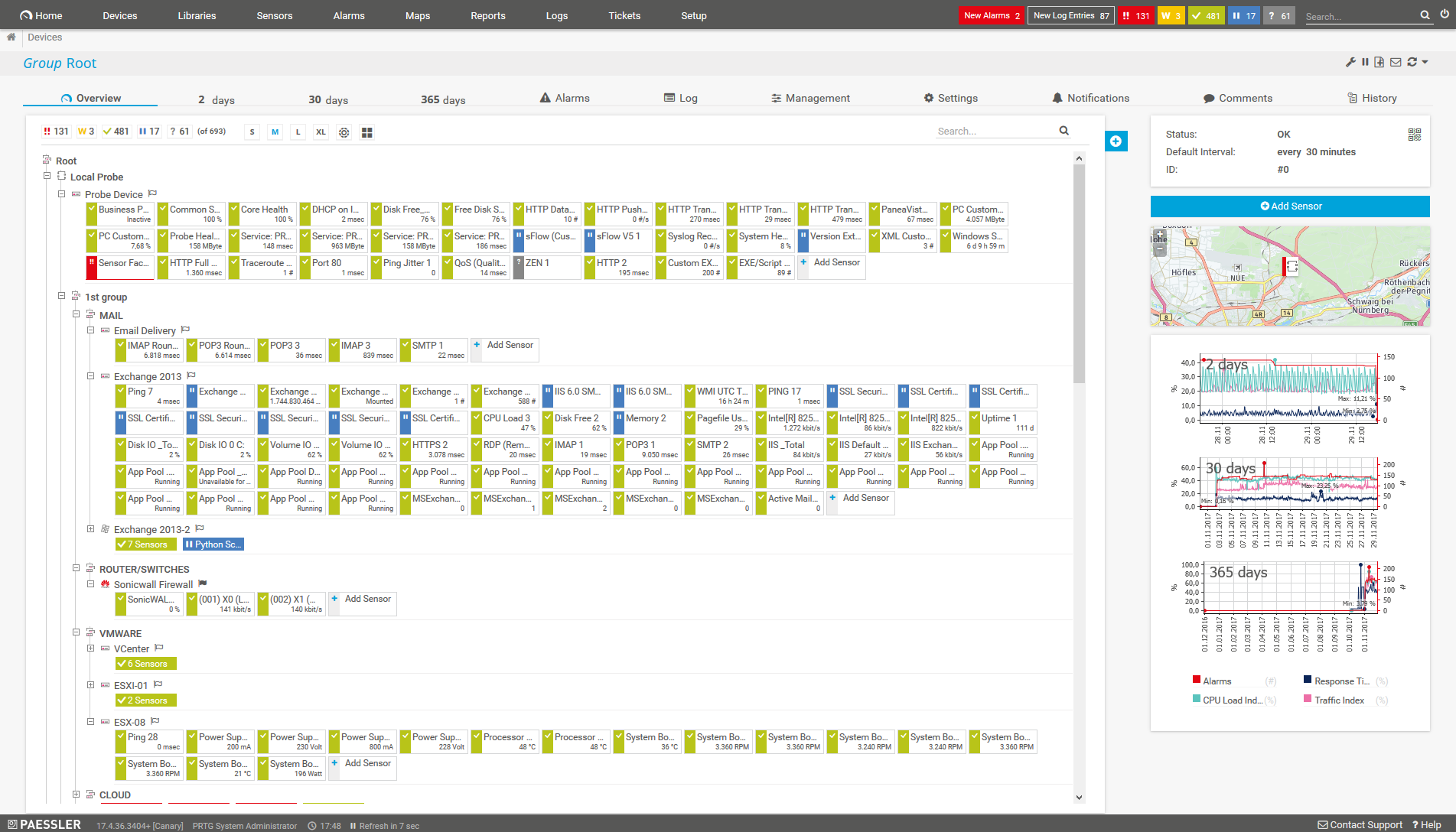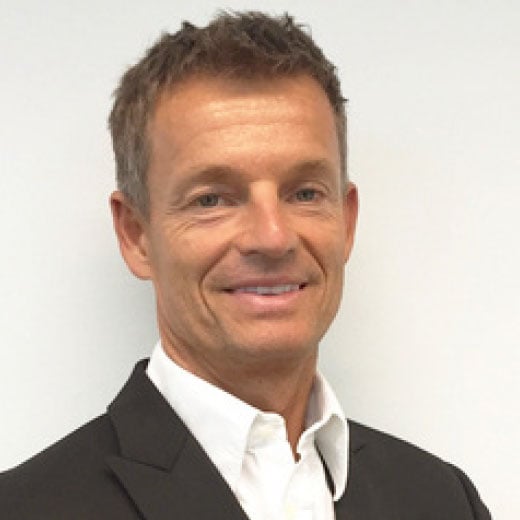 "The support we received from Paessler AG was extremely reassuring. Their reaction time, know-how, and solutions were outstanding in every department."
Andreas Reimann, Senior Networking Communication Architect at Zürich Airport. Zürich Airport uses more than 4,500 sensors for its monitoring
Trusted by 200.000 users
and recognized by industry analysts as a leader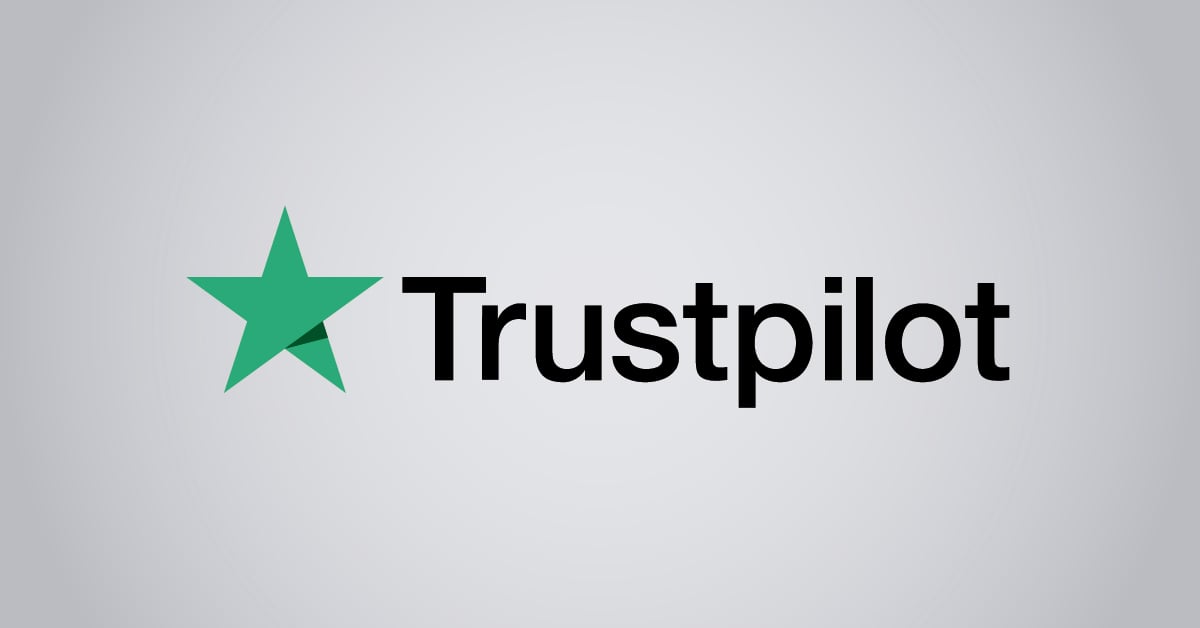 "Fantastic network and infrastructure monitoring solution that is easy to deploy and easier still to use. Simply the best available."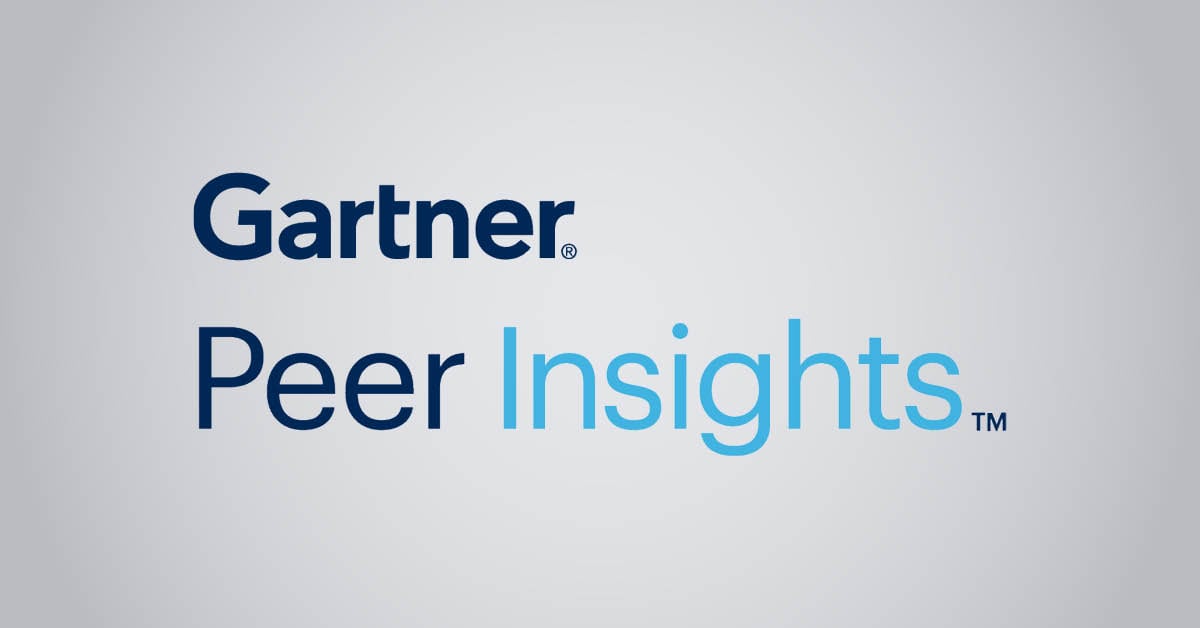 "Software is absolutely perfect, Support is superior. Meets all needs and requirements, This is a must have solution if you are needing any form of monitoring."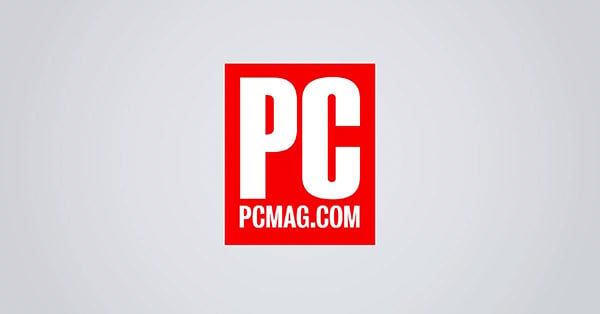 "The tool excels at its primary focus of being a unified infrastructure management and network monitoring service."


Unlimited version of PRTG for 30 days
After 30 days, PRTG reverts to a free version
Or, you can upgrade to a paid license anytime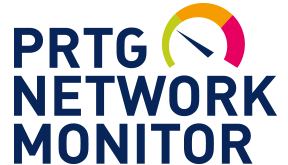 PRTG simplifies your day
Our monitoring software works for you and promptly notifies you of potential issues.
It frees you to concentrate on your day-to-day tasks with peace of mind.
PRTG saves time
With PRTG, you get one central monitoring tool for your servers and entire network. Enjoy a quick overview of your whole infrastructure via our dashboard and app.
PRTG saves worry
Customizing PRTG is a breeze. Getting started or switching from another network monitoring tool is easy thanks to the PRTG auto-discovery and pre-configured device templates.
PRTG saves money
80% of our customers report substantial or even exceptional cost savings in the area of network monitoring. The experience shows that the costs for licenses have paid for themselves within a matter of weeks.
Keep a constant eye on your network
– even while on the go
PRTG can be started within minutes and it's compatible with many mobile devices.


PRTG monitors these vendors and applications, and more, in one view!
Over 95% of our customers recommend PRTG
Paessler AG worldwide trialled PRTG in over 600 IT departments.
The aim was to tune the network monitoring software closer to the needs of the administrators.
The result of the survey: over 95% of the participants would recommend PRTG - or already had.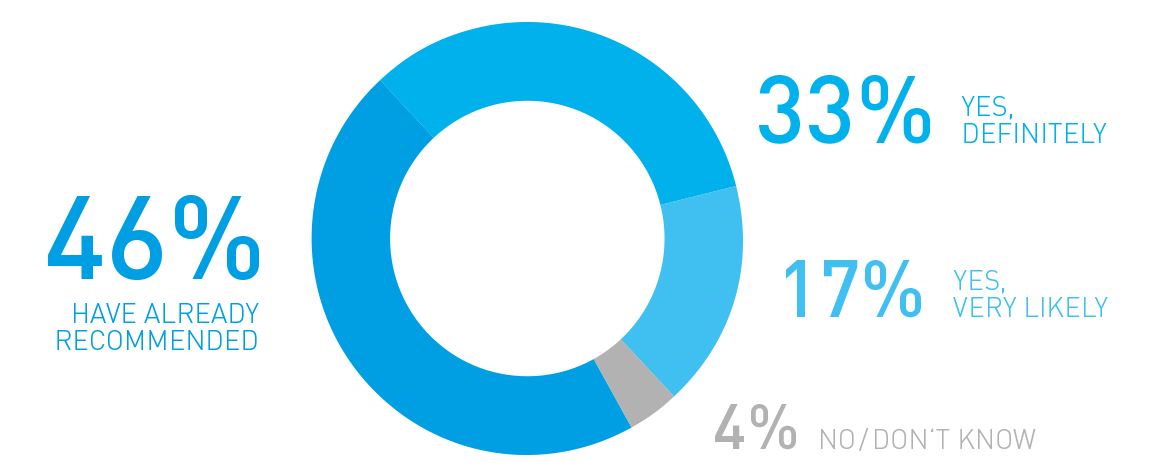 PAESSLER AG –
German quality
engineering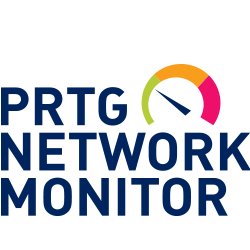 Free Download
Unlimited version of PRTG for 30 days
After 30 days, PRTG reverts to a free version
Or, you can upgrade to a paid license anytime
Administrators must compare monitoring tools or search for a free one. There are several suppliers on the market.
PRTG comes with a full range of advantages:
1. Free trial version: PRTG is available in a free trial version. Use this version to get a feel for our network monitoring tool with no risk whatsoever.
2. Over 200,000 administrators: whether in large or small businesses, authorities, colleges or administrations - all around the world, more than 200,000 administrators put their trust in our network monitoring tool, and can therefore also monitor their bandwidth. Read our case studies here.
3. Support: do you have a question? We respond in a jiffy! You can already access a great deal of information online by consulting our FAQs, manuals, videos, webcasts, or knowledge base. You can of course also send us a message. We'll do our best to get back to you within 24 hours on business days.
PRTG – your network monitoring tool
PRTG is the Paessler AG all-in-one network monitoring tool. Our software is used by more than 200,000 administrators worldwide, whether it be to monitor their hardware- and server performance , their virtual environments, or the accessibility of their websites. Use PRTG for database monitoring or SQL monitoring. PRTG is a one fits all network analyzer tool.
Save time, worry, and money. PRTG is configured in a matter of minutes. The trial version is offered free of charge. And you can upgrade whenever you like.

PRTG

Network Monitoring Software - Version 20.2.58.1629 (April 21st, 2020)

Hosting

Download for Windows and hosted version available

Languages

English, German, Spanish, French, Portuguese, Dutch, Russian, Japanese, and Simplified Chinese

Pricing

Up to 100 sensors for free (Price List)

Unified Monitoring

Network devices, bandwidth, servers, applications, virtual environments, remote systems, IoT, and more

Supported Vendors & Applications


More