Transfer data packets safely
with PRTG SSL monitoring
PRTG uses SSL and TLS protocols to check devices
PRTG monitoring data can be accessed via SSL
Individual SSL certificates can be imported

SSL Monitoring
with PRTG
PRTG determines the extent to which your connections are protected
Safe data transmission via the Internet or the company network is one of the fundamental aspects of IT security. The instruments used to ensure safe data transmission are the hybrid cryptographic protocols Transport Layer Security (TLS) and its predecessor, Secure Sockets Layer (SSL). In order to transfer data safely, IT administrators must know which encryption possibilities are available to devices at any given time.

To avoid sending data via unsecured connections, SSL monitoring checks your devices for their SSL/TLS capabilities. To do so, PRTG has developed the SSL Security Check Sensor, which tests the selected device for its possibilities of being accessed via these security protocols. You can therefore learn if your connections are strong, weak, or not protected at all.

PRTG also lets you use SSL to encrypt your own monitoring data. For even this data may contain sensitive information, information which must be protected against unauthorized access while being sent across the company network. Individual SSL certificates can be imported for this purpose.

With PRTG, everyone will work with peace of mind.
Data collected by PRTG:

SSL/TLS protocol versions accepted on a device's port

How SSL monitoring with PRTG works
iWhat is a sensor?
In PRTG, "Sensors" are the basic monitoring elements. One sensor usually monitors one measured value in your network, e.g. the traffic of a switch port, the CPU load of a server, the free space of a disk drive. On average you need about 5-10 sensors per device or one sensor per switch port.

Device Port Sensor
The sensor on the device's port establishes whether it can connect to the protocol ("accepted") or if the connection is "denied," and based on this information provides a sensor status:
SSL 2.0: weak security ("warning" if accepted, "up" if denied)
SSL 3.0: weak security ("warning" if accepted, "up" if denied)
TLS 1.0: weak security ("warning" if accepted, "up" if denied)
TLS 1.1: strong security ("up" if accepted, otherwise "gray")
TLS 1.2: perfect security ("up" if accepted, otherwise "gray")

SSL Security Check Sensor
The SSL Security Check Sensor monitors Secure Sockets Layer (SSL) connectivity on a chosen port on your device.
This sensor attempts to connect to various SSL/TLS protocol versions using the device's specific TCP/IP port number, and returns a value that corresponds to whether or not the respective protocol is supported.

Security Rating
The security rating displays the connection security of the selected port by way of one of the following statuses:
Down: No security protocol is available. The sensor is unable to connect to any of the protocols.
Warning (weak): The sensor is able to connect to at least one of the weak protocols SSL 2.0, SSL 3.0, or TLS 1.0.
Up (strong): The sensor is only able to connect to one of the strong protocols TLS 1.1 or TLS 1.2. Connections to weak protocols are not possible.
This type of sensor uses lookups to determine the status values of one or more sensor channels. This means that the possible statuses are defined in a lookup file. You can change the behavior of a channel by editing this lookup file. For more details, see: Define lookups.
Additional information on this topic can be found in our knowledge base: How do you determine the protocol security ratings of the SSL Security Check sensor?
A sneak peek into SSL monitoring with PRTG
Quickly see which devices support which encryption
– even while on the go
PRTG can be started within minutes and it's compatible with many mobile devices.


PRTG monitors these vendors and applications, and more, in one view!
Four good reasons
to choose PRTG as your SSL monitoring tool

Ensure secure data traffic
Constant monitoring guarantees that security loopholes due to insufficient SSL/TSL capabilities are eliminated as quickly as possible.

Secure an overview
Our dashboard provides a convenient overview of the status of the encryption that is supported by your devices' ports.

Stay in the know
If the security rating changes, you'll be notified at once, wherever you happen to be.

Reduce workloads
Instead of checking device ports individually, you can simply rely on the PRTG sensors and notifications.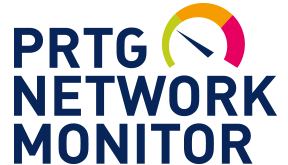 PRTG makes your job easier!
Let our SSL monitoring software work for you.
Thanks to PRTG, you can go about your day-to-day tasks with peace of mind.

PRTG saves time
With PRTG, you get one centralized SSL monitoring tool. Enjoy a quick and complete overview at all times via our dashboard and app.

PRTG saves worry
Monitor the SSL connectivity of your devices, conveniently and around the clock. The built-in alarm feature is quick to send out notifications, which means you can rest assured that
all is well.

PRTG saves money
PRTG is worth it. 80% of our customers report substantial savings in the area of network management. And license costs pay for themselves in an average of only 3 1/2 months.
Over 95% of our customers recommend PRTG
Paessler AG worldwide trialled PRTG in over 600 IT departments.
The aim was to tune the network monitoring software closer to the needs of the administrators.
The result of the survey: over 95% of the participants would recommend PRTG - or already had.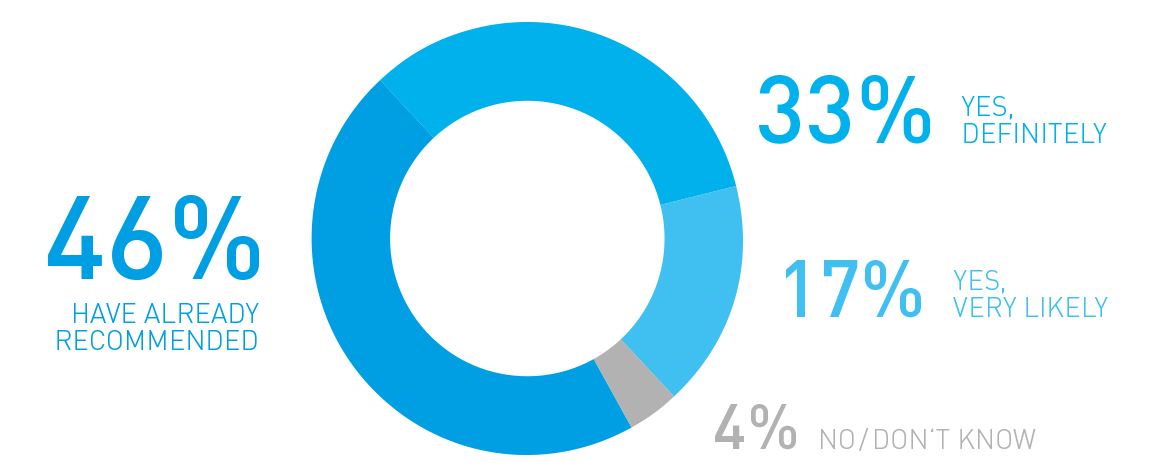 Award winning solution
We work hard on making our software as powerful and easy-to-use
as possible for our customers each and every day.
Of course it makes us proud when we get awards for that.

PAESSLER AG –
German quality
engineering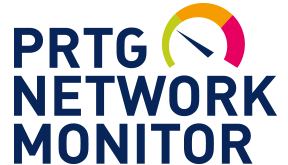 Made in Germany: The PRTG Network Monitoring Tool is the fruit of an engaged team. The company was founded by Dirk Paessler. The PAESSLER AG headquarters are located in the city of Nuremberg, in the heart of Germany. We combine typical German virtues such as high quality standards, industriousness, and commitment with international, cosmopolitan flair. Read more about our firm here. By the way: We are regularly looking for new recruits.
Case Studies: Airports, utility companies, banks, colleges, hospitals: PRTG is present in every industry. For each of our customers, business and organizational processes depend on the proper functioning of the network infrastructure. The PRTG customer satisfaction is close to 100%. Read in our case studies how our customers use PRTG.
Product tests: It goes without saying that we are convinced by the quality of PRTG. But what about the others? PRTG has always performed extremely well in tests. PRTG user "LanLine" sums it up best: "PRTG was already good several years ago, and has gotten better from version to version ever since." Such has been our steadfast and sincere goal. Read more about monitoring software product tests and comparisons here.
Support: Our support team works hard every day to help customers solve their monitoring problems. Our goal is to resolve all inquiries within 24 hours (on business days). We've drafted a comprehensive manual and built up an extensive knowledge base featuring videos, webinars, and FAQs. All support, of course, is also included!
Getting started is easy: The trial version is free, which means you can try our monitoring tool risk-free. To switch to another version of PRTG, simply search for an appropriate license. You can upgrade any time you like.
PRTG

Network Monitoring Software - Version 18.4.45.1898 (October 19th, 2018)

Hosting

Download for Windows and hosted version available

Languages

English, German, Spanish, French, Portuguese, Dutch, Russian, Japanese, and Simplified Chinese

Pricing

Up to 100 sensors for free (Price List)

Unified Monitoring

Network devices, bandwidth, servers, applications, virtual environments, remote systems, IoT, and more...

Supported Vendors & Applications


More >>