PRTG effectively monitors
all your NAS solutions
Automatic detection and monitoring of NAS devices
Prompt diagnosis of memory bottlenecks
Help with fact-based capacity planning
Complete network monitoring: traffic, hardware, backups
NAS monitoring:
PRTG secures all your network storage devices
iBandwidth is measured as the amount of data that can be transferred from one point to another within a network in a specific amount of time. Typically, bandwidth is expressed as a bitrate and measured in bits per second (bps). It refers to the transmission capacity of a connection and is an important factor when determining the quality and speed of a network.   Read more ...

A network solution for big data
In the age of big data, companies are faced with the need to store and process ever-increasing amounts of data. In order to keep hardware investments to a minimum and avoid storing memory on local computers, these companies often go for a network-based solution.

NAS performance monitoring
With network-attached storage (NAS), central network storage devices provide network clients with independent storage capacity, the amount of which can be adjusted according to client needs. This storage capacity, furthermore, can be shared across the entire company network. PRTG monitors capacity and performance to reduce malfunctions – or ideally, to prevent them from happening at all.

The seamless distribution of storage space
Thanks to PRTG NAS monitoring, you can ensure storage space is distributed across your network in an efficient manner. PRTG monitors hardware, system statuses, physical and logical disks, network connections, and input/output operations to guarantee the safe storage of data. Our monitoring tool even monitors virtual storage systems backups files, file content, and folders.

Identify sources of error
NAS monitoring lets you both identify bottlenecks which impede access to your NAS data and provide network clients with just the right amount of storage capacity. You can also record suspicious traffic which might be a sign of an attack on your data. Finally, you will ensure backups are performed successfully and therefore avoid unpleasant surprises further down the line.
PRTG measures the overall bandwidth values of a network environment. This makes good sense, for if the network goes down, then it will be impossible to use network-attached storage.
PRTG is equipped to handle all your data.
An introduction to NAS monitoring with PRTG
Immediately see if your network storage is
distributed properly – even while on the go
PRTG can be started within minutes and it's compatible with many mobile devices.


PRTG monitors these vendors and applications, and more, in one view!
How NAS monitoring with PRTG works
iWhat is a sensor?
In PRTG, "Sensors" are the basic monitoring elements. One sensor usually monitors one measured value in your network, e.g. the traffic of a switch port, the CPU load of a server, the free space of a disk drive. On average you need about 5-10 sensors per device or one sensor per switch port.

NAS is like a local file system
NAS systems are connected to the network directly and do not require dedicated PCs or servers. NAS file systems appear on employee computers as local file systems. Transmission protocols such as NFS, SMB, and CIFS are used to access and store files in the connected network.

PRTG Auto Discovery feature
Thanks to its built-in Auto Discovery feature, PRTG is able to recognize all the NAS devices that are connected to your network. Auto Discovery uses device templates for the NAS systems of several manufacturers, including LenovoEMC, Buffalo, QNAP, Synology, and NetApp. Pre-configured sensors are set up automatically, depending on the hardware that is found. Additional sensors can also be configured manually. If you're unable to find the desired sensor for your NAS monitoring, PRTG lets you create custom sensors which will query the required data via SNMP for example.

QNAP monitoring with special PRTG sensors
QNAP offers a wide range of NAS solutions to meet a variety of different user requirements: personal and business solutions, high-availability and industry solutions, and monitoring and administration solutions. Its network-attached storage devices provide storage space which allows for a stable infrastructure in small, medium, and large corporations.
QNAP's NAS solutions not only meet storage requirements, but also offer services and features that can help increase productivity. QNAP has a Turbo NAS for every business function and every budget. Some of the characteristics of these systems include LCD displays, cache acceleration, resilience in extreme conditions, hot swapping, SAS support, rackmount, high-speed data transmission, and fanless designs.
PRTG has developed special sensors to monitor each of these functions.
SNMP QNAP System Health Sensor

When it comes to QNAP NAS monitoring, PRTG is the perfect choice.
PRTG simplifies your day
Our monitoring software works for you and promptly notifies you of potential issues.
It frees you to concentrate on your day-to-day tasks with peace of mind.

PRTG saves time
With PRTG, you get one central monitoring tool for your servers and entire network. Enjoy a quick overview of your whole infrastructure via our dashboard and app.

PRTG saves worry
Customizing PRTG is a breeze. Getting started or switching from another network monitoring tool is easy thanks to the PRTG auto-discovery and pre-configured device templates.

PRTG saves money
80% of our customers report substantial or even exceptional cost savings in the area of network monitoring. The experience shows that the costs for licenses have paid for themselves within a matter of weeks.
Data gathered by PRTG
during NAS monitoring
System status
Files, file content, and folders
Software and hardware data
Distribution of storage capacities
Input/output operations on disks
Data security and backup monitoring
Traffic and bandwidth monitoring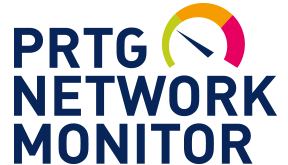 6 good reasons to choose PRTG as your NAS monitoring tool



Plan storage capacity
Data collected during PRTG NAS monitoring helps you determine the storage capacity requirements of your company. You will therefore have an important say in the planning and acquisition of additional memory.

Recognize errors, prevent crashes
By monitoring network storage devices and the traffic created by them, you'll identify problems faster and prevent costly downtime. Set up an alarm system by defining the threshold values which, when exceeded, will trigger an alarm. Thanks to the "unified monitoring" of PRTG, you can monitor much more than just your storage systems.

Receive automatic notifications
PRTG automatically sounds the alarm when your individual threshold values are exceeded. You'll receive an alert by SMS, email, or push notification, wherever you happen to be.

Back up storage data, ensure compliance
Business and personal data need special protection. Along with NAS hardware malfunctions, the PRTG Monitoring Tool also promptly reports suspicious traffic and network errors. Backup monitoring ensures your data receives additional protection.

Enjoy an easy-to-read display
PRTG neatly arranges all your NAS monitoring data on a modern, easy-to-read dashboard. The dashboard is designed to allow you to compare values derived from traffic, backup, hardware, and software monitoring. Such comparisons can then be used when it comes time to make network-related decisions.

Identify trends
Network monitoring is a good way to analyze trends and make capacity planning decisions. Take full advantage of the PRTG dashboard, as well as its numerous possibilities for creating manual and automatic reports for colleagues and upper management.
Over 95% of our customers recommend PRTG
Paessler AG worldwide trialled PRTG in over 600 IT departments.
The aim was to tune the network monitoring software closer to the needs of the administrators.
The result of the survey: over 95% of the participants would recommend PRTG - or already had.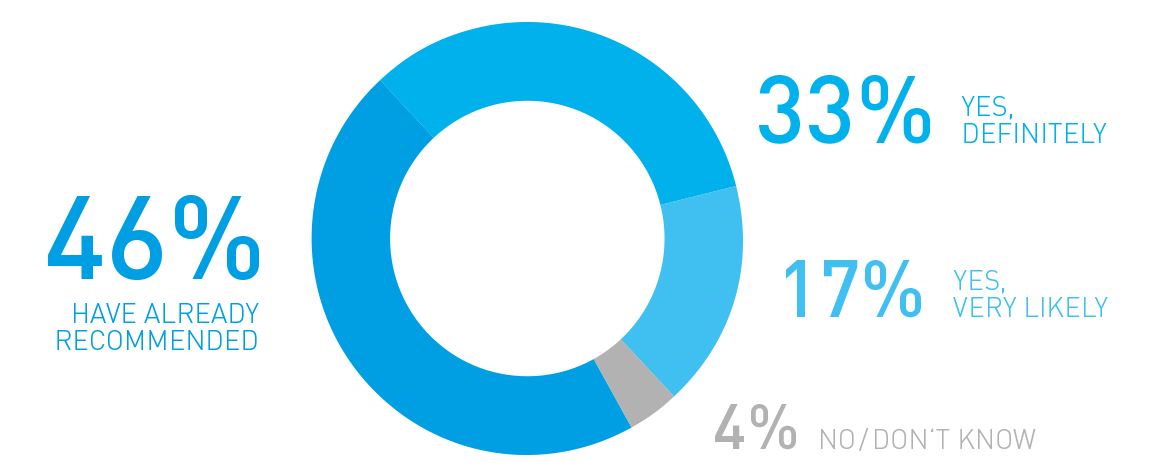 Award winning solution
We work hard on making our software as powerful and easy-to-use
as possible for our customers each and every day.
Of course it makes us proud when we get awards for that.

PAESSLER AG –
German quality
engineering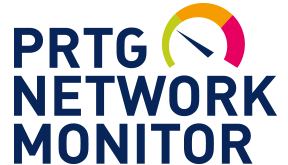 Made in Germany: The PRTG Network Monitoring Tool is the fruit of an engaged team. The company was founded by Dirk Paessler. The PAESSLER AG headquarters are located in the city of Nuremberg, in the heart of Germany. We combine typical German virtues such as high quality standards, industriousness, and commitment with international, cosmopolitan flair. Read more about our firm here. By the way: We are regularly looking for new recruits.
Case Studies: Airports, utility companies, banks, colleges, hospitals: PRTG is present in every industry. For each of our customers, business and organizational processes depend on the proper functioning of the network infrastructure. The PRTG customer satisfaction is close to 100%. Read in our case studies how our customers use PRTG.
Product tests: It goes without saying that we are convinced by the quality of PRTG. But what about the others? PRTG has always performed extremely well in tests. PRTG user "LanLine" sums it up best: "PRTG was already good several years ago, and has gotten better from version to version ever since." Such has been our steadfast and sincere goal. Read more about monitoring software product tests and comparisons here.
Support: Our support team works hard every day to help customers solve their monitoring problems. Our goal is to resolve all inquiries within 24 hours (on business days). We've drafted a comprehensive manual and built up an extensive knowledge base featuring videos, webinars, and FAQs. All support, of course, is also included!
Getting started is easy: The trial version is free, which means you can try our monitoring tool risk-free. To switch to another version of PRTG, simply search for an appropriate license. You can upgrade any time you like.
PRTG

Network Monitoring Software - Version 18.4.45.1898 (October 19th, 2018)

Hosting

Download for Windows and hosted version available

Languages

English, German, Spanish, French, Portuguese, Dutch, Russian, Japanese, and Simplified Chinese

Pricing

Up to 100 sensors for free (Price List)

Unified Monitoring

Network devices, bandwidth, servers, applications, virtual environments, remote systems, IoT, and more...

Supported Vendors & Applications


More >>