Docker Monitoring with PRTG
For the reliable management of dockerized applications

PRTG comes with ready-to-use Docker sensors – at no extra charge



Optimize the availability and performance of Docker containers


Minimize errors during the management/deployment of applications


Free Download Unlimited version of PRTG for 30 days. After 30 days, PRTG reverts to a free version.
Or, you can upgrade to a paid license anytime.
What is Docker monitoring?
Centralized application monitoring
for your Docker containers
Quick and easy container platform
Docker is gaining in popularity as a quick and easy container platform. One of the reasons network administrators love Docker technology is that it facilitates the separation of applications from the corporate infrastructure. If a hacker gains admin access via an application, he/she remains trapped inside the container – and the company network stays secure.
Docker packs applications (along with their dependencies and configurations) into containers, thereby making it easier to distribute them to all the employees of a firm. When applications are isolated inside a separate container infrastructure, the surrounding system is protected from hacks, no matter where the system happens to be.
An overview of all containers
Docker containers allow developers to develop in one place without interruption, to test, to manage workloads and important components, and to deploy new applications. These functions should work flawlessly for each of your containers! PRTG Docker monitoring helps by providing a constant overview of all your containers.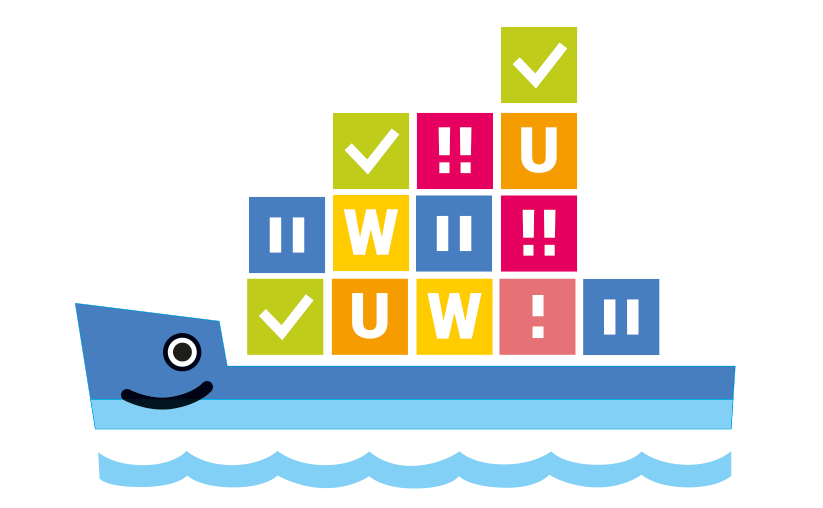 Special sensor for Docker environments
To reap maximum efficiency, security, and savings from Docker, you'll need to monitor the availability and performance of its containers. There's no need to purchase additional software - PRTG features a special, preconfigured sensor for Docker environments. This sensor lets you reliably manage and deploy dockerized applications.
With PRTG, everyone will work with peace of mind.
How Docker monitoring with PRTG works

iWhat is a sensor?
In PRTG, "Sensors" are the basic monitoring elements. One sensor usually monitors one measured value in your network, e.g. the traffic of a switch port, the CPU load of a server, the free space of a disk drive. On average you need about 5-10 sensors per device or one sensor per switch port.
Monitoring
PRTG comes equipped with a special sensor for monitoring Docker containers. This sensor displays the statuses of your containers and provides you with regular updates. If necessary, it will also sound the alarm!


Secure connection
Select the desired container while creating a sensor, or configure sensors to monitor several containers at the same time. To do so, you'll need a private key and certificate. Only then can you establish a secure connection from Docker to PRTG.


User-defined
The Docker Sensor uses lookups to determine the status values of one or more sensor channels. The possible statutes are defined in the corresponding lookup file. The behavior of a Docker sensor channel can be changed by editing these files.
Immediately see if your containers are available
– even while on the go
PRTG can be started within minutes and it's compatible with many mobile devices.


PRTG monitors these vendors and applications, and more, in one view!
6 reasons to choose PRTG
as your Docker monitoring tool

All-in-one tool
All new software comes with potential risks, which can include anything from compatibility to security issues. PRTG is an all-in-one monitoring tool that includes a special built-in sensor for Docker monitoring. That means you can do away with having to rely on a variety of individualized solutions.
Stability
Docker technology allows for applications to be isolated in containers. For network administrators, these containers are secure and stable parts of their IT infrastructures which contribute to the overall stability of their company's operations.
Control
Docker monitoring lets you oversee the deployment of dockerized applications to workstations in a number of different locations. If errors arise, you can intervene at once.
Clarity
Display the statuses of your Docker containers on an easy-to-read dashboard. Customize the dashboard, alarm, and reports feature – for yourself and the other stakeholders.
Responsiveness
PRTG sounds the alarm automatically – according to parameters defined by you beforehand – as soon as containers malfunction or performance problems arise. You can choose from any of the following alarm types: SMS, email, push notification, and more.
Automated reporting
PRTG monitoring helps companies ensure their Docker containers maintain an acceptable level of performance. Automated reports can be sent to the management team for this purpose.
PRTG simplifies your day
Our monitoring software works for you and promptly notifies you of potential issues.
It frees you to concentrate on your day-to-day tasks with peace of mind.

PRTG saves time
With PRTG, you get one central monitoring tool for your servers and entire network. Enjoy a quick overview of your whole infrastructure via our dashboard and app.

PRTG saves worry
Customizing PRTG is a breeze. Getting started or switching from another network monitoring tool is easy thanks to the PRTG auto-discovery and pre-configured device templates.

PRTG saves money
80% of our customers report substantial or even exceptional cost savings in the area of network monitoring. The experience shows that the costs for licenses have paid for themselves within a matter of weeks.

Container
status *

Availability/
downtime

CPU
utilization

Incoming/outgoing
packets

Available
memory

Incoming/outgoing
data traffic

Exit
code
* (Create, Running, Paused, Restarting, Exited)
200,000 system administrators worldwide
trust our software. Every day.
We have compiled some reviews for you.

Free Download Unlimited version of PRTG for 30 days. After 30 days, PRTG reverts to a free version.
Or, you can upgrade to a paid license anytime.
Over 95% of our customers recommend PRTG
Paessler AG worldwide trialled PRTG in over 600 IT departments.
The aim was to tune the network monitoring software closer to the needs of the administrators.
The result of the survey: over 95% of the participants would recommend PRTG - or already had.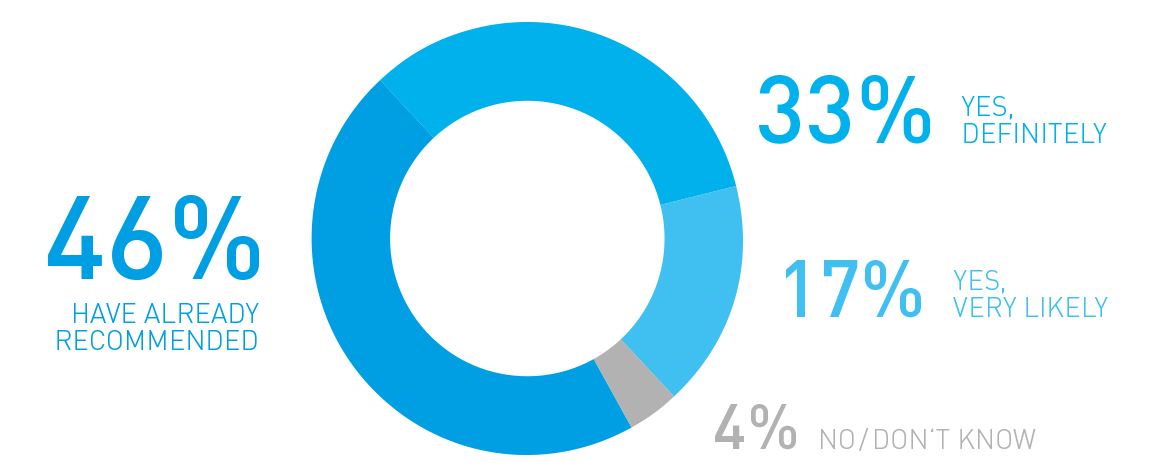 PAESSLER AG –
German quality
engineering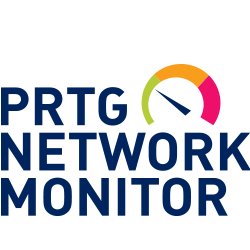 Free Download
Unlimited version of PRTG for 30 days
After 30 days, PRTG reverts to a free version
Or, you can upgrade to a paid license anytime
Most administrators want to test a tool for free before deciding to make an investment.
The many advantages of PRTG:
1. Free trial version: Take the time to explore PRTG so you can determine if it satisfies your needs and meets your expectations. Once the trial is over, it's easy to upgrade your already configured version of PRTG, which means you're much less likely to make an incorrect purchase.
2. One tool, one overview: Administrators often use a variety of monitoring solutions for their network or for the individual components of their infrastructure. But using several different tools every time you want to create an overview costs time and energy. PRTG is an "all-in-one" solution. Our dashboard and app provide a comprehensive overview, whenever you want it.
3. Quick customer support: Got a question? Stuck on a problem and need a hand? PRTG is backed by a dedicated development and support team. We do our utmost to answer every customer inquiry within 24 hours (on business days). Browse all our support topics here.
Configure your PRTG today. The trial version is free of charge. Save time, worry, and money with our monitoring tool designed for your network and entire infrastructure.
PRTG

Network Monitoring Software - Version 19.3.51.2830 (September 10th, 2019)

Hosting

Download for Windows and hosted version available

Languages

English, German, Spanish, French, Portuguese, Dutch, Russian, Japanese, and Simplified Chinese

Pricing

Up to 100 sensors for free (Price List)

Unified Monitoring

Network devices, bandwidth, servers, applications, virtual environments, remote systems, IoT, and more

Supported Vendors & Applications


More