Monitor humidity with
PRTG Network Monitor
Measure humidity levels and protect your hardware
Hygrometer sensors sound the alarm before IT problems arise
PRTG measures both internal and external environmental values
PRTG monitors the hardware of nearly all suppliers such as Kentix, Jacarta, Netatmo, and egnite
Why is humidity monitoring important?
iWhat is a sensor?
In PRTG, "Sensors" are the basic monitoring elements. One sensor usually monitors one measured value in your network, e.g. the traffic of a switch port, the CPU load of a server, the free space of a disk drive. On average you need about 5-10 sensors per device or one sensor per switch port.

Hardware needs special protection
Even in today's Cloud age, most firms still need an IT infrastructure which includes on-site hardware. And this hardware requires special protection. When setting up such protection, companies must not only worry about unauthorized access to their server room but also environmental factors such as temperature and humidity.
With its tendency to steam up hardware, corrode expensive equipment, and cause electrical malfunctions, humidity can be a nightmare for any system administrator. If humidity levels in your server room are too low or too high, then you may be putting important software and applications, business-related processes, valuable data, and the work of entire departments at risk. The best way to ensure everything stays safe and sound is to implement 24/7 monitoring.

Hygrometer sensors
With PRTG, you can use the hygrometer sensors of several different manufacturers to measure humidity levels both within and around your hardware. You'll get a convenient overview of all the current humidity levels, and be alerted by PRTG automatically in the event your threshold values are exceeded.
Prevent costly downtime, and allow partners, coworkers, and clients to work without disruption
An introduction to humidity monitoring with PRTG
How does humidity monitoring work?
Place your humidity-measuring sensors in key locations both inside and outside your server room. Connect the sensors to your network and choose an appropriate transmission technology (such as SNMP or HTTP). Set your threshold values in PRTG, and immediately receive an alert by email, SMS, or push notification in the event of a problem. Eliminate the error before your IT crashes.


PRTG monitors the hardware of suppliers such as:
In addition to humidity, PRTG lets you monitor many other environmental factors in your server room, including temperature, water leaks, fire hazards, smoldering fires, brightness, and windows or doors which have been left open by mistake. Set up your environmental monitoring with PRTG today!
Your monitoring at a glance –
even while on the go
PRTG can be started within minutes and it's compatible with many mobile devices.


PRTG monitors these vendors and applications, and more, in one view!
Advantages of PRTG

Protect your IT environment
Abnormal humidity levels in the server room can affect the entire company. By monitoring humidity, you'll protect your company's IT

Prevent downtime
Nonstop monitoring enables you to prevent humidity-related damage to server equipment – and the losses in productivity that come with it.

Automatically sound the alarm
PRTG alerts you automatically, wherever you happen to be. You'll be alerted by email, SMS, or push notification.

Quickly eliminate errors
PRTG responds to fluctuations in humidity promptly, so you can stop problems in their tracks.

Obtain an overview
Easy-to-read dashboards can be configured to compare humidity levels with other values, even over longer periods of time.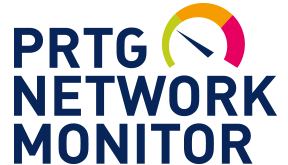 PRTG simplifies your day
Our monitoring software works for you and promptly notifies you of potential issues.
It frees you to concentrate on your day-to-day tasks with peace of mind.

PRTG saves time
With PRTG, you get one central monitoring tool for your servers and entire network. Enjoy a quick overview of your whole infrastructure via our dashboard and app.

PRTG saves worry
Customizing PRTG is a breeze. Getting started or switching from another network monitoring tool is easy thanks to the PRTG auto-discovery and pre-configured device templates.

PRTG saves money
80% of our customers report substantial or even exceptional cost savings in the area of network monitoring. The experience shows that the costs for licenses have paid for themselves within a matter of weeks.
Over 95% of our customers recommend PRTG
Paessler AG worldwide trialled PRTG in over 600 IT departments.
The aim was to tune the network monitoring software closer to the needs of the administrators.
The result of the survey: over 95% of the participants would recommend PRTG - or already had.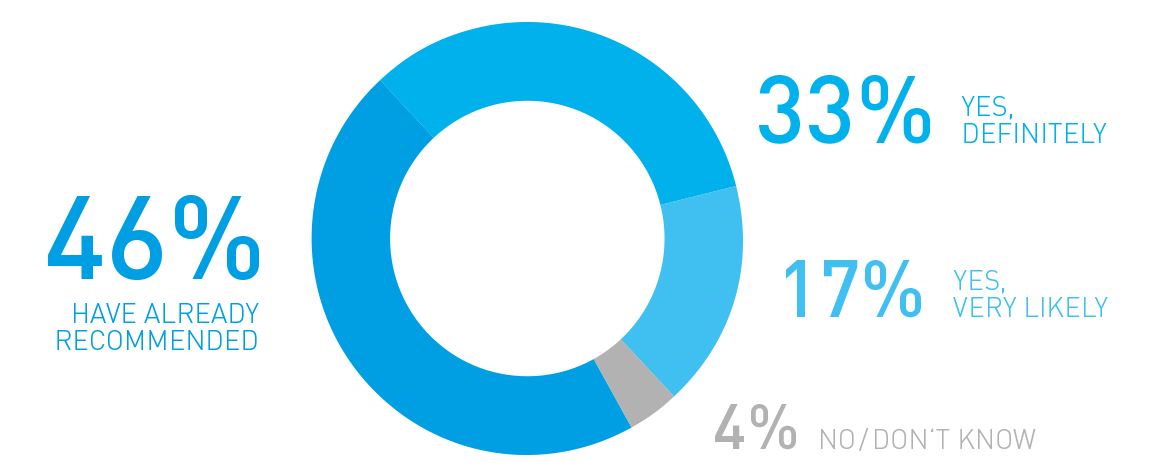 Award winning solution
We work hard on making our software as powerful and easy-to-use
as possible for our customers each and every day.
Of course it makes us proud when we get awards for that.

PAESSLER AG –
German quality engineering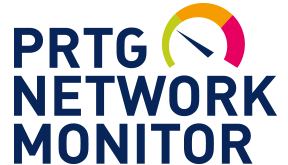 Made in Germany: The PRTG Network Monitoring Tool is the fruit of an engaged team. The company was founded by Dirk Paessler. PAESSLER AG's headquarters are located in the city of Nuremberg, in the heart of Germany. We combine typical German virtues such as high quality standards, industriousness, and commitment with international, cosmopolitan flair. Read more about our firm here. By the way: We are regularly looking for new recruits.
Case Studies: Airports, utility companies, banks, colleges, hospitals: PRTG is present in every industry. For each of our customers, business and organizational processes depend on the proper functioning of the network infrastructure. The PRTG customer satisfaction is close to 100%. Read in our case studies how our customers use PRTG.
Product tests: It goes without saying that we are convinced by the quality of PRTG. But what about the others? PRTG has always performed extremely well in tests. PRTG user "LanLine" sums it up best: "PRTG was already good several years ago, and has gotten better from version to version ever since." Such has been our steadfast and sincere goal. Read more about monitoring software product tests and comparisons here.
Support: Our support team works hard every day to help customers solve their monitoring problems. Our goal is to resolve all inquiries within 24 hours (on business days). We've drafted a comprehensive Manual and built up an extensive Knowledge Base featuring videos, webinars, and FAQs. All support, of course, is also included!
Getting started is easy: The trial version is free, which means you can try our monitoring tool risk-free. To switch to another version of PRTG, simply search for an appropriate license. You can upgrade any time you like.
PRTG

Network Monitoring Software - Version 18.4.46.1736 (November 14th, 2018)

Hosting

Download for Windows and hosted version available

Languages

English, German, Spanish, French, Portuguese, Dutch, Russian, Japanese, and Simplified Chinese

Pricing

Up to 100 sensors for free (Price List)

Unified Monitoring

Network devices, bandwidth, servers, applications, virtual environments, remote systems, IoT, and more...

Supported Vendors & Applications


More >>