NetApp monitoring: PRTG and NetApp for optimal data management 

Always keep an eye on correct data storage with PRTG

Identification of security vulnerabilities

Monitoring of the entire data management

Comprehensive information about the NetApp device status
Free Download
Unlimited use of PRTG for 30 days. After 30 days PRTG reverts to the freeware edition.
You can upgrade to a paid license at any time.
What is a monitoring tool and who is PRTG suitable for?
Companies monitor their networks and applications to optimize their performance and proactively detect errors. To do this, they also use so-called network manager tools and network monitoring software. The choice of monitoring products on the market is huge: solutions for open-source monitoring, such as Nagios or Zabbix, are free of charge. Other products like Paessler PRTG Network Monitor are proprietary, but offer some advantages:

Free of charge for
up to 100 sensors
If you need an unlimited number of sensors, you can upgrade to the cost-efficient licensed version. There are no hidden costs. This makes PRTG ideal for both small and large companies.

Comprehensive monitoring tool
As an all-in-one solution, it monitors your complete IT infrastructure: all systems, devices, applications, and data traffic. In addition: NetApp storage devices can be included in the monitoring ("NetApp monitoring"). This way, you only need one monitoring software.

Network security support
All collected data is clearly displayed in dashboards. This means that anomalies that indicate a potential threat, such as excessive traffic, can be identified immediately.
Free Download
Unlimited use of PRTG for 30 days. After 30 days PRTG reverts to the freeware edition.
You can upgrade to a paid license at any time.
Why do you need data management?
Monitoring for more efficient data management and greater IT security

The volume of data has been increasing rapidly for years. The reasons for this are increasingly networked production and more complex infrastructures that produce more and more data. Control over company data is therefore becoming more difficult. This presents companies with new challenges of how to use and manage their data efficiently. As the number of cyber-attacks is also growing, threats targeting data must be detected and defended against early on.
The visual representation of all data collected from your network therefore also provides answers to pressing IT security questions: Are there any anomalies in the network? Suspicious processes such as network traffic that is much too high can indicate an attack. Network monitoring uncovers every anomaly.
Network monitoring solutions therefore contribute to IT security:
Network monitoring software immediately triggers an alarm when unusual events occur and notifies the IT administrator. This makes them a kind of early warning system that increases IT security. In this way, IT administrators ward off dangers from malware, phishing attempts and zero-day threats in their network and prevent data leaks. Network monitoring tools are an essential component in IT security concepts.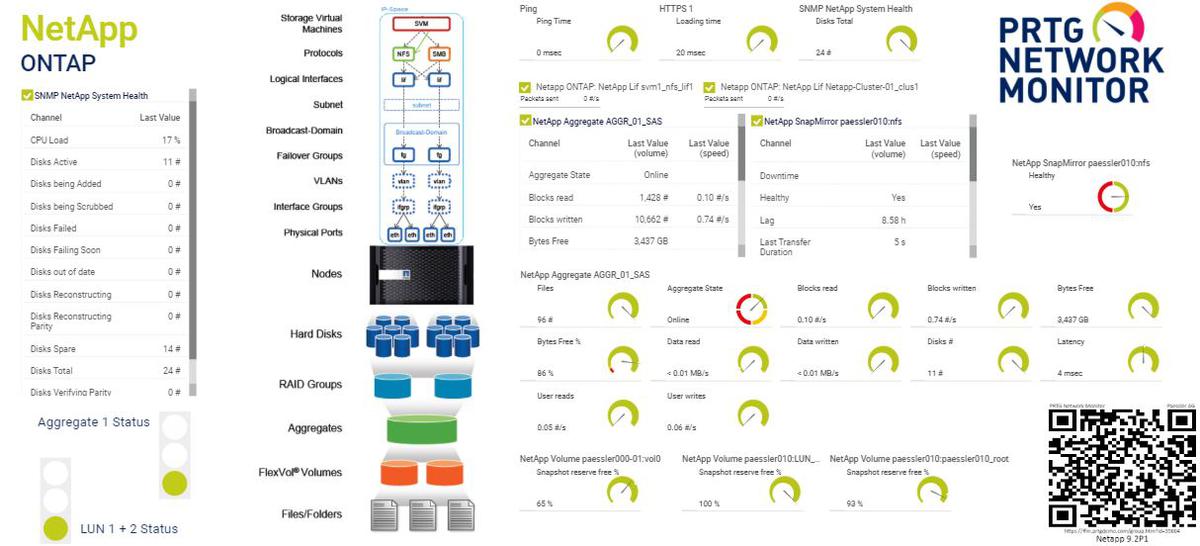 Monitor all IT components, including NetApp storage devices

To meet their business needs and compliance, many organizations rely on NetApp storage devices for their data storage needs. That's because NetApp's data management solutions are industry-leading: Data is protected and accessible anytime, anywhere. For NetApp monitoring, you can use NetApp OnCommand Insight (OCI) data management software to monitor and troubleshoot NetApp systems.
However, to avoid having to use multiple, separate monitoring tools for your NetApp devices and for operating your IT infrastructure, as many companies do, PRTG offers NetApp monitoring for monitoring NetApp devices:
PRTG is a comprehensive solution that already includes all required functions. There are special sensors for NetApp monitoring. Thus, all components of an IT infrastructure, including NetApp storage devices, can be monitored with only one software.
Free Download
Unlimited use of PRTG for 30 days. After 30 days PRTG reverts to the freeware edition.
You can upgrade to a paid license at any time.
What sensors are available for NetApp monitoring?
If your IT infrastructure integrates NetApp storage systems, you don't need to deploy a separate monitoring solution. Thanks to PRTG sensors, you can monitor the respective aspects of NetApp cDOT or ONTAP storage systems that access the application programming interface (API) via the Simple Object Access Protocol (SOAP).
The NetApp Aggregate sensor is used for monitoring the status of a storage aggregate.
The NetApp LIF sensor observes the logical interfaces of a NetApp cDOT or ONTAP cluster.
The NetApp LUN sensor monitors the logical unit number (LUN), which is the logical drive or volume.
The NetApp NIC sensor monitors the Network Interface Card (NIC), which is the network card used to connect the device to the network.
The NetApp Physical Disk sensor is responsible for hard disk monitoring.
Each of these sensors informs you about the performance or health status of your NetApp devices, among other things. In addition, this gives you an overview of memory usage. Especially with storage systems, it is important that sufficient storage space is always available. As soon as this becomes scarce, you are informed in good time so that you can react proactively and provide more storage space.
Trusted by 500,000 users and recognized
by industry analysts as a leader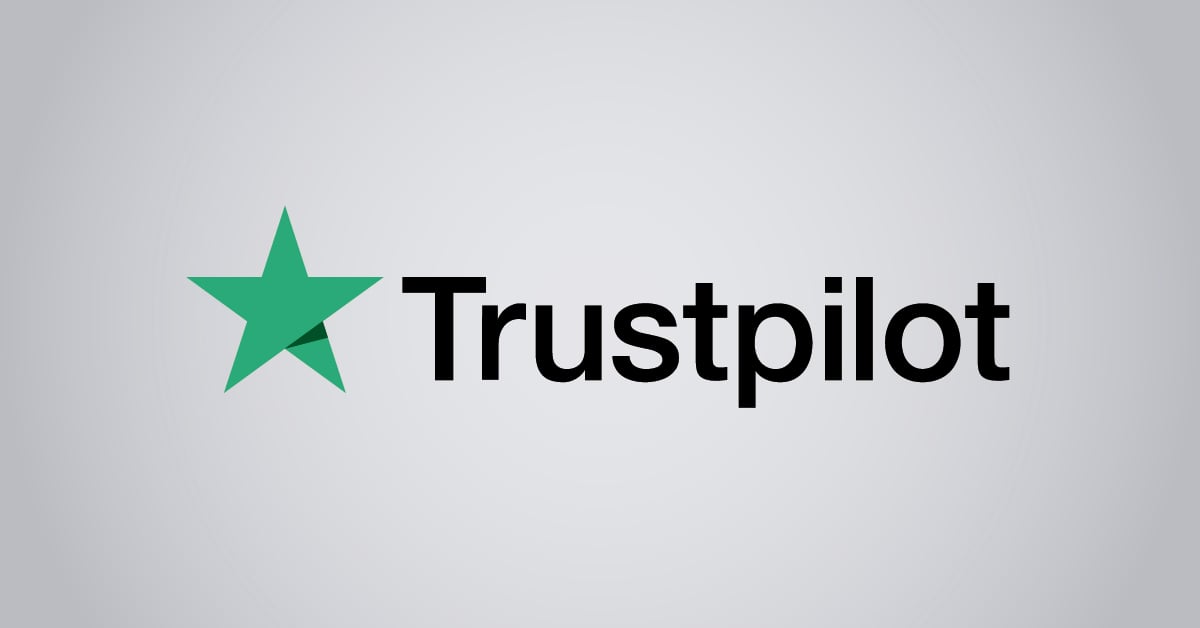 "Fantastic network and infrastructure monitoring solution that is easy to deploy and easier still to use. Simply the best available."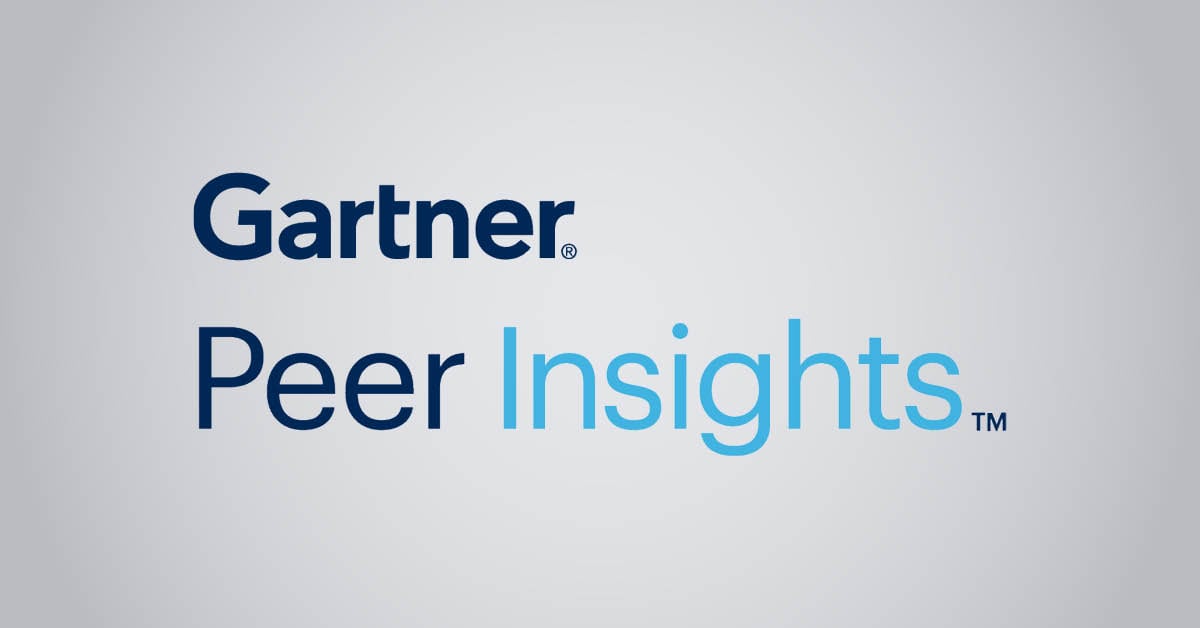 "Software is absolutely perfect, Support is superior. Meets all needs and requirements, this is a must have solution if you are needing any form of monitoring."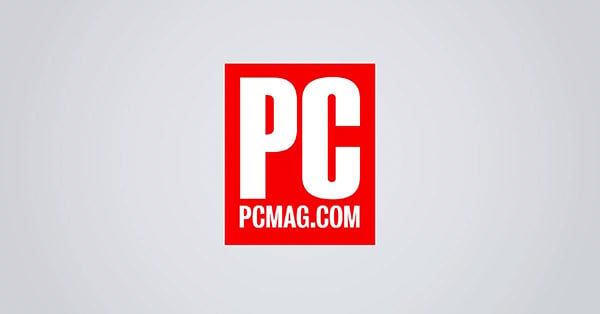 "The tool excels at its primary focus of being a unified infrastructure management and network monitoring service."


Free Download
Unlimited use of PRTG for 30 days. After 30 days PRTG reverts to the freeware edition.
You can upgrade to a paid license at any time.
Always keep an eye on your NetApp monitoring
PRTG is set up in a matter of minutes and can be used on a wide variety of mobile devices.


PRTG monitors these vendors and applications, and more, in one view!
We asked: would you recommend PRTG?
Over 95% of our customers say yes!
Paessler AG conducted trials in over 600 IT departments worldwide to tune its network monitoring software closer to the needs of sysadmins.
The result of the survey: over 95% of the participants would recommend PRTG – or already have.
PRTG: The Swiss Army knife for sysadmins
Adapt PRTG individually and dynamically to your needs and rely on a strong
API
:
HTTP API: Access monitoring data and manipulate monitoring objects via HTTP requests
Custom sensors: Create your own PRTG sensors for customized monitoring
Custom notifications: Create your own notifications and send action triggers to external systems
REST Custom sensor: Monitor almost everything that provides data in XML or JSON format
Still not convinced?
More than 500,000 sysadmins love PRTG
PRTG is used by companies of all sizes. Sysadmins love PRTG because it makes their job a whole lot easier.
Monitor your entire IT infrastructure
Bandwidth, servers, virtual environments, websites, VoIP services – PRTG keeps an eye on your entire network.
Try PRTG for free
Everyone has different monitoring needs. That's why we let you try PRTG for free. Start now with your 30-day trial.
PRTG

Network Monitoring Software - Version 22.3.79.2108 (September 14th, 2022)

Hosting

Download for Windows and cloud-based version PRTG Hosted Monitor available

Languages

English, German, Spanish, French, Portuguese, Dutch, Russian, Japanese, and Simplified Chinese

Pricing

Up to 100 sensors for free (Price List)

Unified Monitoring

Network devices, bandwidth, servers, applications, virtual environments, remote systems, IoT, and more

Supported Vendors & Applications


More