Scalable monitoring
for large IT infrastructures
PRTG Enterprise Monitor scales to large IT environments with thousands of devices and systems across multiple
locations, providing an easy way to gain visibility and control of increasingly complex infrastructures.

This is PRTG Enterprise Monitor





Monitor all systems, devices, traffic, and applications in large IT environments with thousands of devices and systems across multiple locations.


Everything is included – gain a business-service-oriented view of your network and infrastructure with the exclusive ITOps Board.



Minimize your project effort with a powerful and easy-to-use solution that keeps monitoring simple while ensuring performance, clarity, and usability.
PRTG Enterprise Monitor at a glance
All the proven capabilities of PRTG in a more flexible subscription license for large IT environments.

Exclusive
ITOps Board
Only available with PRTG Enterprise Monitor, ITOps Board adds a service-oriented overview across multiple PRTG servers, automated alert management, and service-based SLA monitoring and reporting to PRTG.

Scaling and flexibility for large deployments
Increased scaling and architectural flexibility for large IT environments, allowing you to deploy 20,000 or more sensors* across an unlimited number of PRTG servers. It also comes with over 250 preconfigured sensors and many options for customization using the HTTP API or custom sensors.

Annual per-sensor subscription
Flexible pricing per sensor*/per year, opex-based cost model that scales with you. There is no need to switch licenses or to remember to renew your maintenance.

One overview for
your network
Get an overview of your entire large IT infrastructure in just one tool. This also helps you to quickly train new staff and to easily handle migration projects. Additionally, you can provide external consultants with information more quickly and therefore save time and money.

Support for audits


Audits for large networks can take months as all the information has to be collected. Paessler PRTG Enterprise Monitor supports you with your audits with a single source of information, which also saves you time and money.
Best service


The service for Paessler PRTG Enterprise Monitor includes the best possible support from network engineers in your region, a large, growing network of partners for consulting and training, and our new Resource Center, including live webinars, videos, helpful how-tos, and much more.
* Sensors are the basic monitoring elements in PRTG. One sensor usually monitors one measured value in your network,
for example, the traffic of a switch port, the CPU load of a server, or the free space of a disk drive.
On average, you need about 5-10 sensors per device or one sensor per switch port.
Paessler named Gartner Peer Insights Customers' Choice in the category IT Infrastructure Monitoring Tools.
"Excellent tool for detailed monitoring. Alarms and notifications work greatly. Equipment addition is straight forward and server initial setup is very easy. ...feel safe to purchase it if you intend to monitor a large networking landscape."
Infrastructure and Operations Engineer in the Communications Industry, firm size 10B - 30B USD
The solution for large IT environments
Managing large IT environments requires information about performance, availability, and usage. And
about infrastructure, networks, virtual environments, storage, applications, cloud, hardware, and more.
Large enterprises run a multitude of monitoring and analysis tools, generating in-depth information about every IT component.
The problem is finding a single tool that keeps an eye on everything, that informs you instantly
when issues occur, that is easy to use, and that has a reasonable price. PRTG Enterprise Monitor is the solution.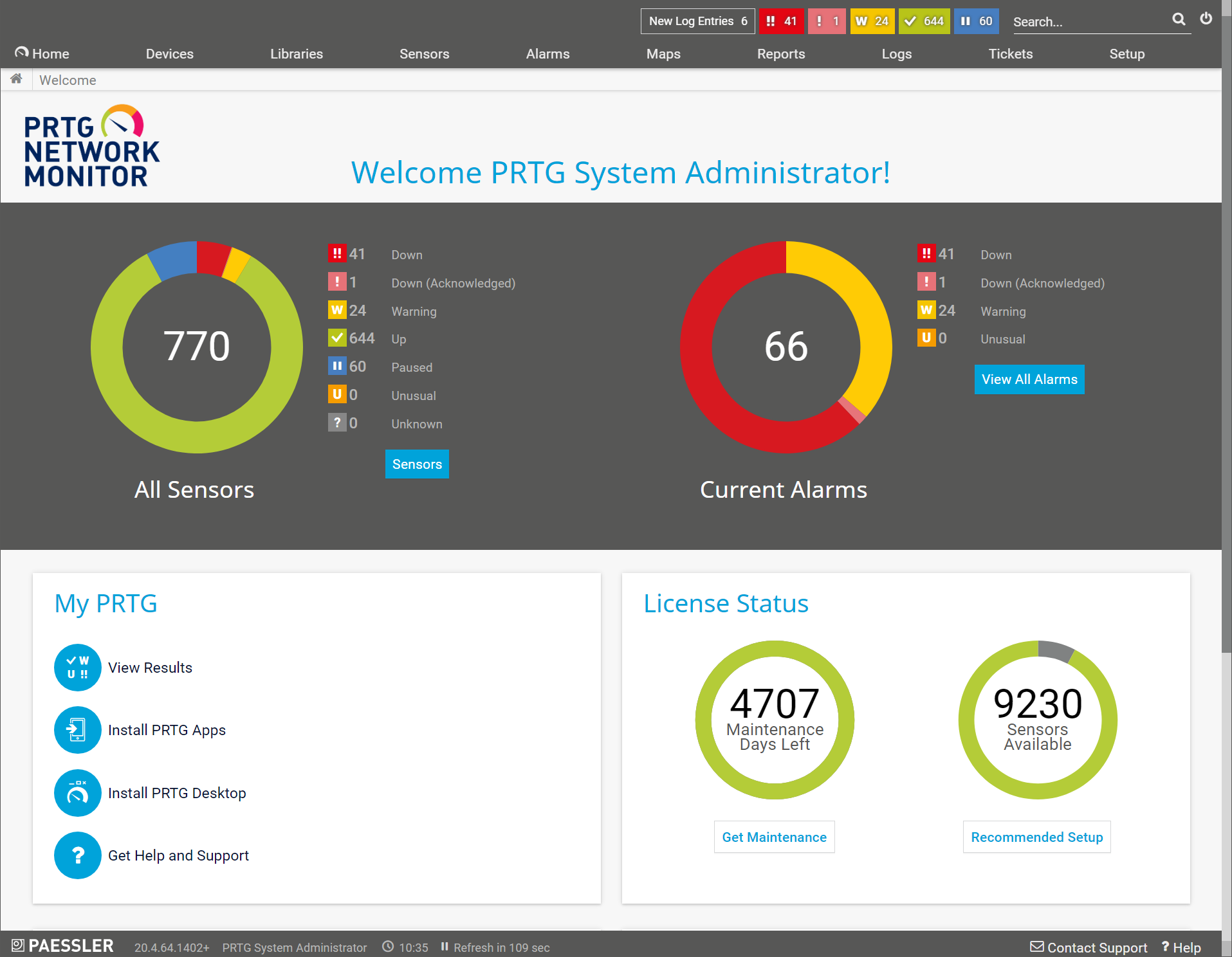 Keep it simple
Enterprise IT tends to become complex.
It needs experts and lots of time to manage every single tool.
PRTG Enterprise Monitor has been designed for ease of use.
It is a single solution without add-ons or modules and it
offers the full set of functionality with every license.
Simple to set up and run, it is also easily scalable.


Monitoring your IT environment
and beyond
PRTG Enterprise Monitor is vendor agnostic. It uses multiple methods to monitor everything in your IT. From infrastructure to networks, from virtual environments to hardware, and from applications to storage.
PRTG even goes beyond IT: it monitors medical infrastructures and devices as well as shop floors, environmental values in buildings, and any IoT setup.
Over 250 preconfigured sensors and many customizable possibilities make it easy and flexible at the same time!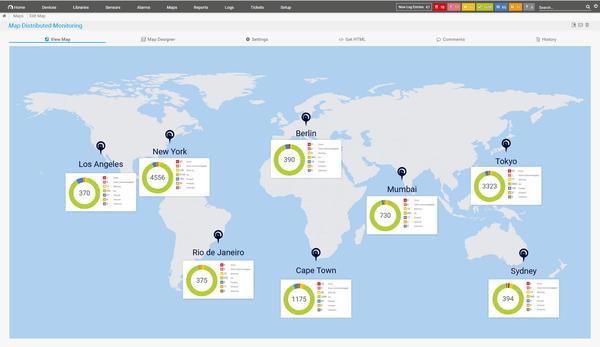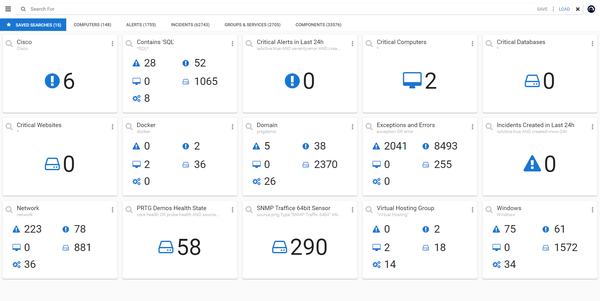 Let it grow
The larger an IT monitoring scenario becomes, the easier it gets to lose the big picture. PRTG Enterprise Monitor has an eye on every single detail, port, disk, and CPU... but large enterprises not only want to know the component status but also the impact on services. Therefore, we provide you with a service-oriented view.
With ITOps Board, you can be sure to maintain an overview. It organizes all your details in business services. See the entire process and drill down to the element that caused an issue. This is the basis for almost unlimited horizontal scaling.


Secure your investment
You know best what just one hour of downtime means for your business. Every minute of IT outage costs real money. PRTG Enterprise Monitor prevents downtimes and outages, reduces the MTTR, and delivers the data basis you need for long-term optimization of your IT.
And, of course, you also save money based on the fair licensing and pricing model of PRTG. With the subscription-based licensing of PRTG Enterprise Monitor, you move your costs from capex to opex. This gives you more flexibility and a better basis for your cost calculations.
PRTG Enterprise Monitor includes all monitoring features and functionality in every license. No add-ons, no modules, and no hidden costs.
Check out the license details!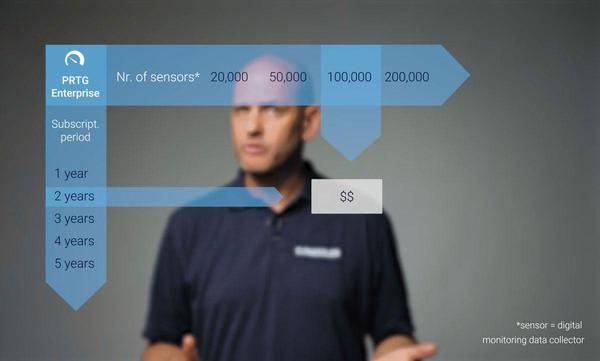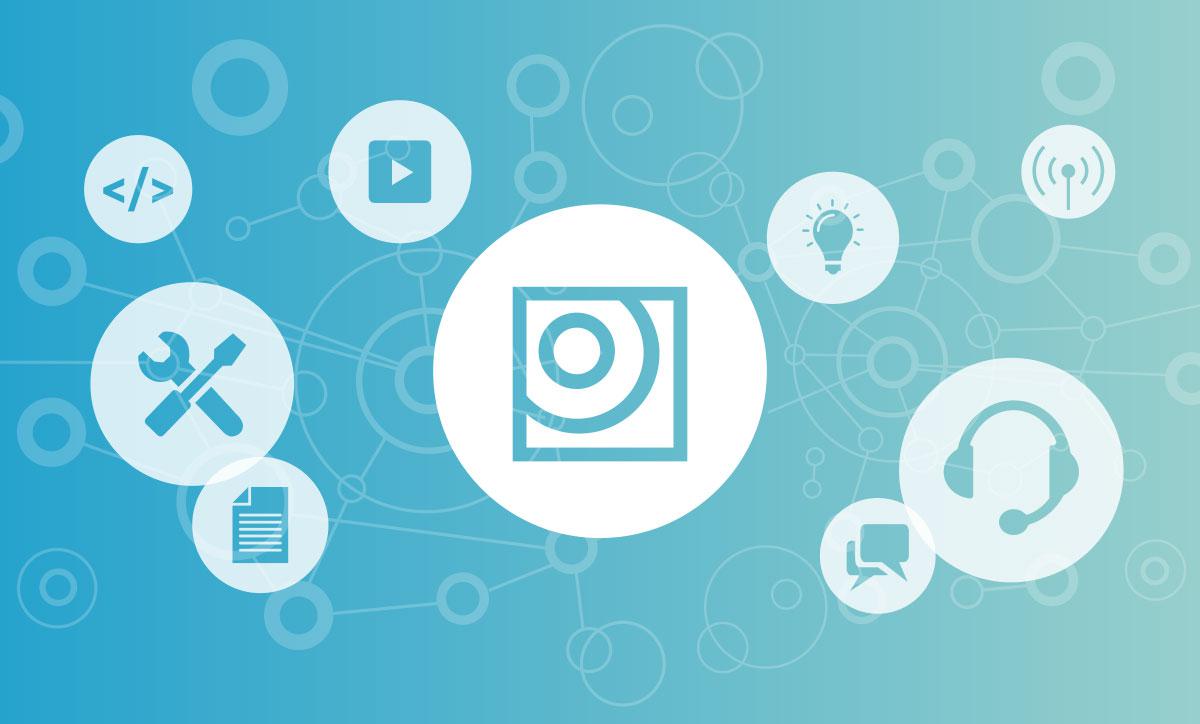 Never walk alone
Enterprise software can be easy and reliable but there will always come a time when you will need qualified support. It could be when figuring out best practices for the implementation and setup of your monitoring, when customizing your monitoring, or when you have any other product-related question. With PRTG, Paessler, and our worldwide network of professional partners, we always have your back.
Includes all PRTG standard features
Proven by 20 years of experience, trusted by 300,000 users worldwide, and recognized as a leader by industry analysts.

PRTG monitors your entire IT infrastructure.
All important technologies are supported:
SNMP: ready to use and custom options
WMI and Windows performance counters
SSH: for Linux/Unix and macOS systems
Traffic analysis using flow protocols or packet sniffing
HTTP requests
REST APIs that return XML or JSON
Ping, SQL, and much more
Visualize your network using real-time maps with live status information.
Create dashboards with the map designer, and integrate all your network components using more than 300 different map objects such as device and status icons, traffic charts, Toplists, and more.
Individualize your map using custom HTML. Once you're done, share your map as a URL that is accessible either publicly or only internally in your LAN.
PRTG alerts you when it discovers problems or unusual metrics.
PRTG comes with many built-in mechanisms for notifications, such as email, push, and HTTP requests. With our free apps for Android and iOS, you can get push notifications delivered directly to your phone.
Adapt the notification system to suit your needs and to schedule alerts (such as "no low-priority alerts at night"), or avoid alarm floods by using dependencies.
You can even use the PRTG API to write your own notifications.


IT teams in medium or enterprise-sized organizations are often distributed across multiple data centers, offices, legal entities, business units, or areas of responsibility, each with their own team.
Implementing a single monitoring solution has advantages:
Consistent company-wide solution
Option to have a centralized overview
Cost saving and easy licensing
PRTG integrates with most analysis tools using an API and predefined templates. It acts as a data collector and early warning system, helping to identify failures and to show where further analysis is needed.
Close partnerships with leading IT vendors and with established players in the ITOM market guarantee seamless integration.


PRTG provides the best user experience possible. This is visible in the user-friendly interface as well as in the simple licensing structure. The initial setup is straightforward and you get instant feedback from the system notifications.





Success stories from our customers
Companies around the world trust PRTG when it comes to ensuring the function of their IT systems.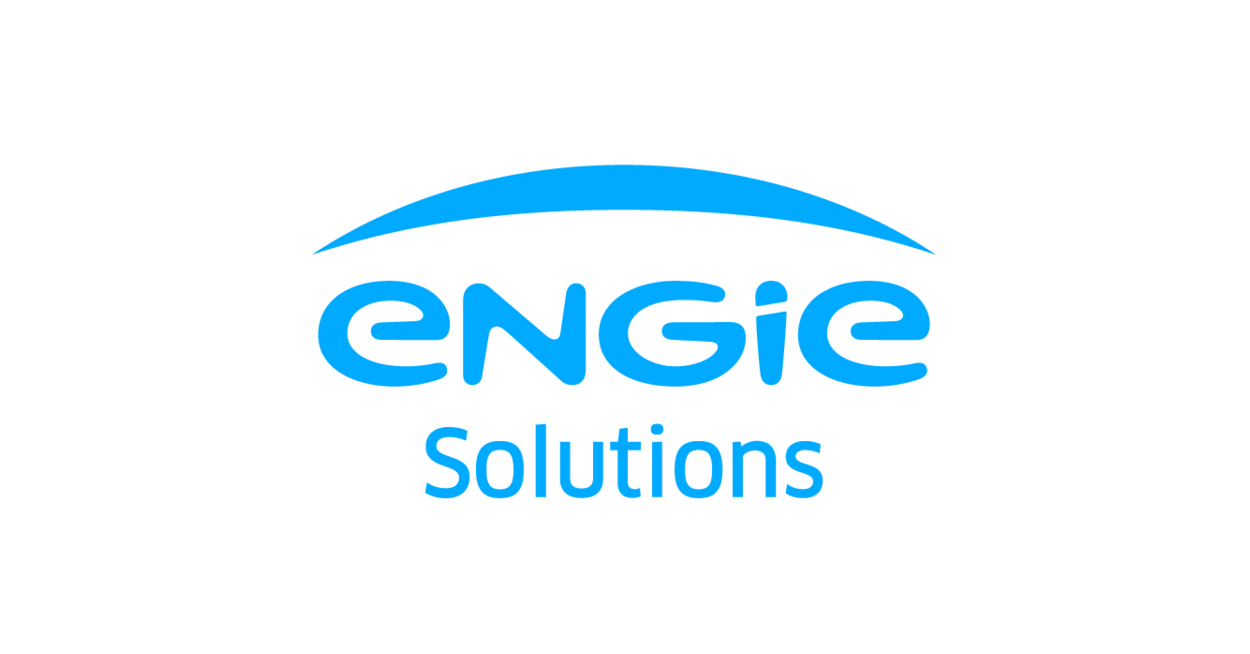 "The challenge for large organizations is to successfully monitor tens of thousands of elements in real time, and ensure that they are performing well, without drowning in a flood of information. ITOps Board solves the problem by providing that essential consistency, especially since PRTG "oversees" other monitoring solutions in an overall merging of dashboards that organizes all the information, from the global level to the most granular. It's a real help in our ongoing quest for simplification."
Guillaume Baudry, Network Architect at ENGIE Solutions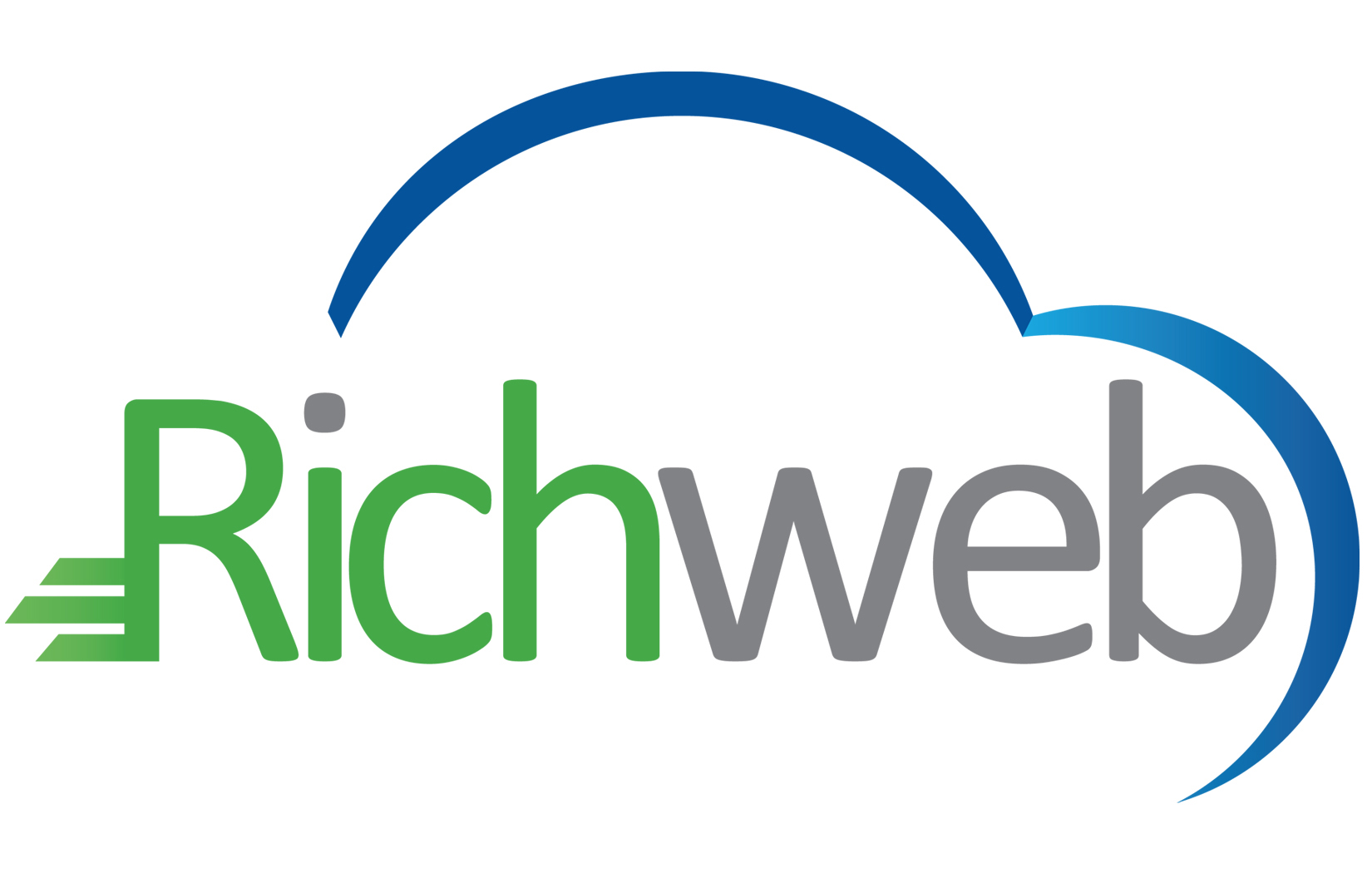 "PRTG fits in really well for us in a lot of areas. If there's not a sensor already available, we can easily create one that aligns with PRTG's restful API to address even a client's most esoteric need, so the sky is the limit on what you can monitor."
Mark Lea, CEO and co-founder of Richweb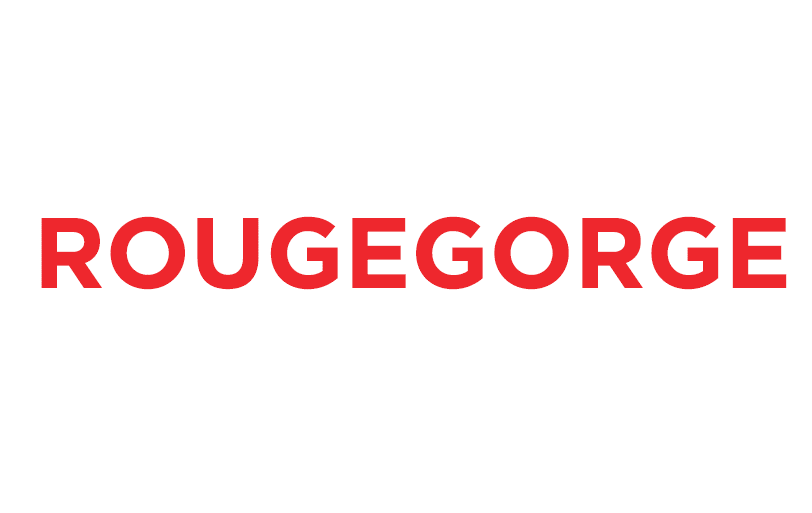 "The great advantage of PRTG is its ease of use, with an intuitive interface and a very practical automatic scanning function for adding sensors."
Thomas Clauw, IT Manager and Project Manager at RougeGorge Lingerie monitoring 241 stores and global infrastructure with PRTG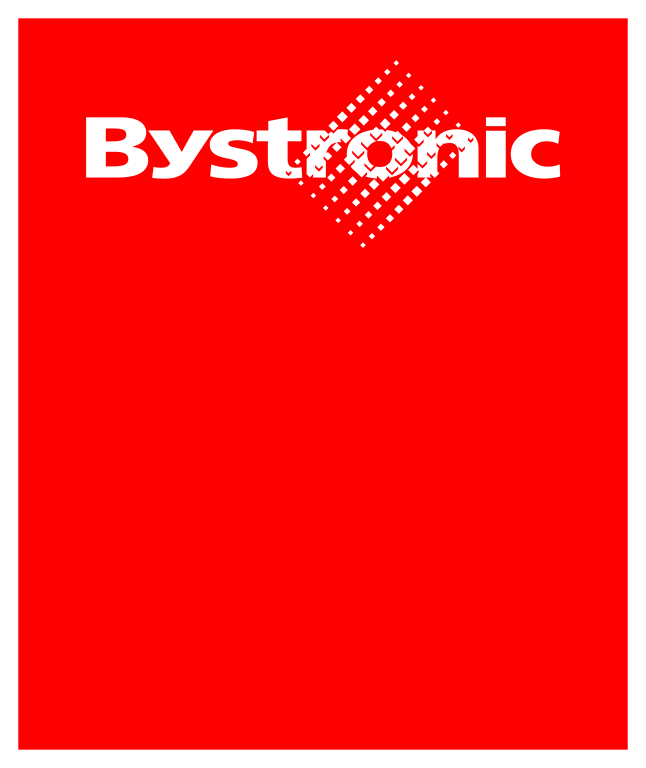 "PRTG Network Monitor was chosen for its ease of use and the ability to display all components of our globally distributed network in one console."
Massimiliano Macagnino, Head of Infrastructure & Operations at Bystronic

"We can anticipate complaints and we have improved the mean time to repair to a remarkable extent. In addition, weekly to monthly inspection visits have been lowered and we have comprehensive visibility of the facilities on our cell phones."
Matías Nogueira, Director of Engineering at Teletipos monitoring their CCTV systems with PRTG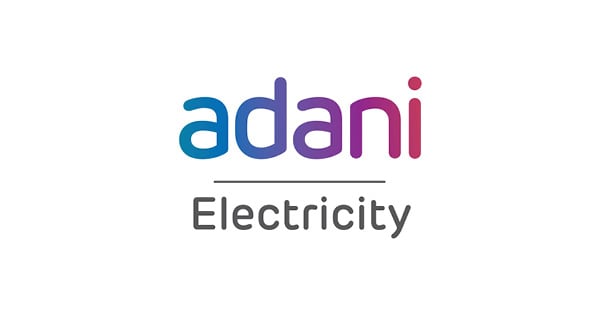 "We understood the wow factor of PRTG: The combination of scalability, licensing, and the hassle-free implementation together with first-class support was something we haven't seen with any competing solution as of now."
Sanjay Surana, General Manager IT at Adani Electricity using PRTG as central component of their SCADA system
We are happy to help!
Do you need more information, a live demo of PRTG Enterprise Monitor, or a formal quote?
Leave us your contact details and we'll reach out to discuss your individual setup.