Control Network Traffic
Network Traffic Management - The Easy Way
How Does PRTG Help You to Control Network Traffic?
PRTG uses SNMP, packet sniffing, and NetFlow to measure network traffic. SNMP, the most basic method, allows you to watch the total traffic flowing through your network and to classify it by port (port monitoring). For a more detailed network traffic classification, you can use packet sniffing or NetFlow / sFlow: these methods also enable you to watch network traffic broken down by IP address or protocol, and to generate toplists.
More than 500,000 administrators rely on PRTG Network Monitor every day - to control network traffic, monitor servers, and improve network performance.
Benefits of Network Traffic Control
This way, you can see what is using your Ethernet bandwidth, e.g. Internet surfing, VoIP traffic, ftp downloads, etc. This helps you to exercise effective network traffic control: you will be able to detect possible network bottlenecks at an early stage, turn off applications that use a lot of bandwidth traffic when you need the resources for other applications, limit the bandwidth available for each PC, etc. Controlling network traffic will also show you when you should buy additional bandwidth, or whether your current resources will be sufficient when you are planning to deploy new systems, for example VoIP telephony.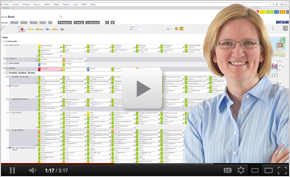 PRTG Network Monitor - More Than Network Traffic Management
PRTG is Paessler's smart network monitoring solution. In addition to its bandwidth control functionality, it checks server uptime, and monitors network performance. With more than 250 sensor types, it is the perfect tool for all your network monitoring needs, ranging from Exchange monitoring to URL monitoring.
Download PRTG Network Monitor Now For Advanced Network Traffic Classification and More
PRTG Network Monitor is available as a fully-featured 30-day trial license and Freeware Edition, which is completely free of charge for personal and commercial use. It includes 100 sensors. Need more sensors to monitor a larger IT infrastructure? See our commercial licenses here.
PRTG

Network Monitoring Software - Version 22.2.77.2204 (June 22nd, 2022)

Hosting

Download for Windows and cloud-based version PRTG Hosted Monitor available

Languages

English, German, Spanish, French, Portuguese, Dutch, Russian, Japanese, and Simplified Chinese

Pricing

Up to 100 sensors for free (Price List)

Unified Monitoring

Network devices, bandwidth, servers, applications, virtual environments, remote systems, IoT, and more

Supported Vendors & Applications


More
Unlimited version of PRTG for 30 days
After 30 days, PRTG reverts to a free version
Or, you can upgrade to a paid license anytime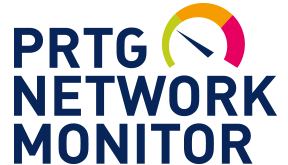 Related Topics