Monitoring as a service with PRTG
PRTG is comprehensive and customizable
All-in-one monitoring – hosted by us
Monitor the performance of your network and prevent crashes
Setup is quick and straightforward, without the need for dedicated hardware
Customizable with easy-to-read dashboards
I prefer PRTG on premise - Download here >

What is Monitoring as a Service (MaaS)?

Monitoring as a Service (MaaS)
Monitoring as a Service (MaaS) lets you implement a monitoring application online. We host the monitoring software for you, which means you won't have to install it on the computers in your network. Another advantage: you no longer have to bother with maintenance and updates.

Tailor-made packages available on a month-to-month basis
As with Software as a Service (SaaS), the only thing you'll need is an Internet connection, which means you can free up resources (such as servers) that were once used to run your monitoring software. Our packages can be customized and renewed on a month-to-month basis, allowing you to enjoy the utmost in flexibility, and to only pay for that which you really require.
Enjoy the full range of PRTG features – and let us take care of the hosting
iWhat is a sensor?
In PRTG, "Sensors" are the basic monitoring elements. One sensor usually monitors one measured value in your network, e.g. the traffic of a switch port, the CPU load of a server, the free space of a disk drive. On average you need about 5-10 sensors per device or one sensor per switch port.

Comprehensive monitoring tool
PRTG is a comprehensive monitoring tool for your entire IT infrastructure. It lets you keep a constant eye on your network, systems, and applications. Thanks to its intuitive feel and easy-to-read dashboards, PRTG always receives top scores by customers and independent tests. The "hosted for you" version of PRTG lets you get started with network monitoring at once – without having to set up a server or endure lengthy configuration processes.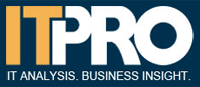 "In all, you'll be hard-pushed to find a more comprehensive network monitoring package than this. There are no hidden costs or extra packages to buy either, making Paessler PRTG our network monitor of choice."

Preconfigured sensors
With the hosted version of PRTG, you can, of course, take advantage of the full range of preconfigured PRTG sensors. This makes it easy to monitor all the main aspects of your network, such as hardware, software, traffic, and performance. The PRTG Auto Discovery feature automatically detects network devices and integrates them into your monitoring. As a result, you can forgo having to add individual checkpoints manually.

Easy-to-read display
PRTG presents all network monitoring information on easy-to-read dashboards. Feel free to customize these dashboards to meet your own specific needs. By doing so, you'll keep a constant eye on all the key values of your network, and ensure that everything is running smoothly.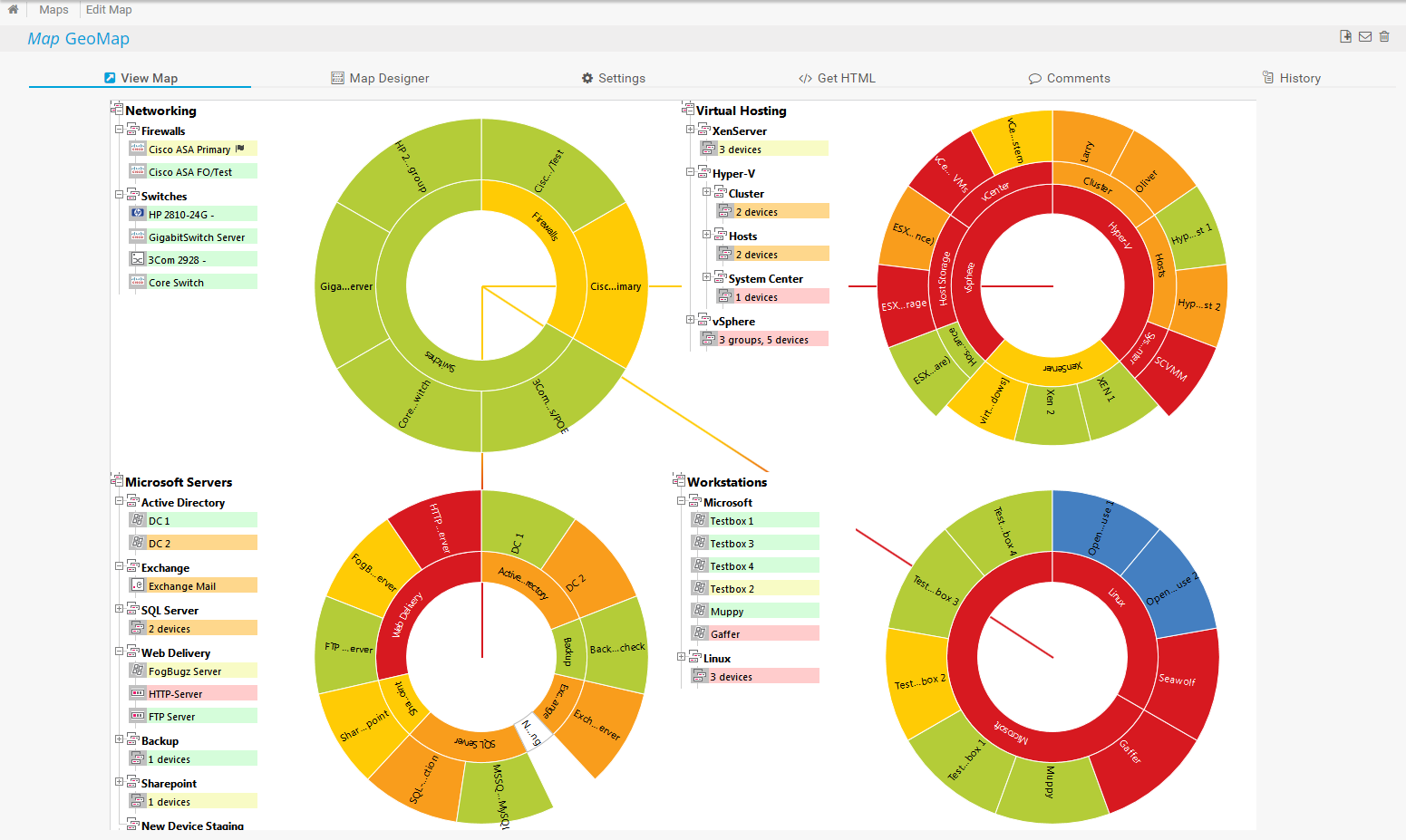 Finally, the PRTG Map Editor lets you create network charts in a matter of seconds.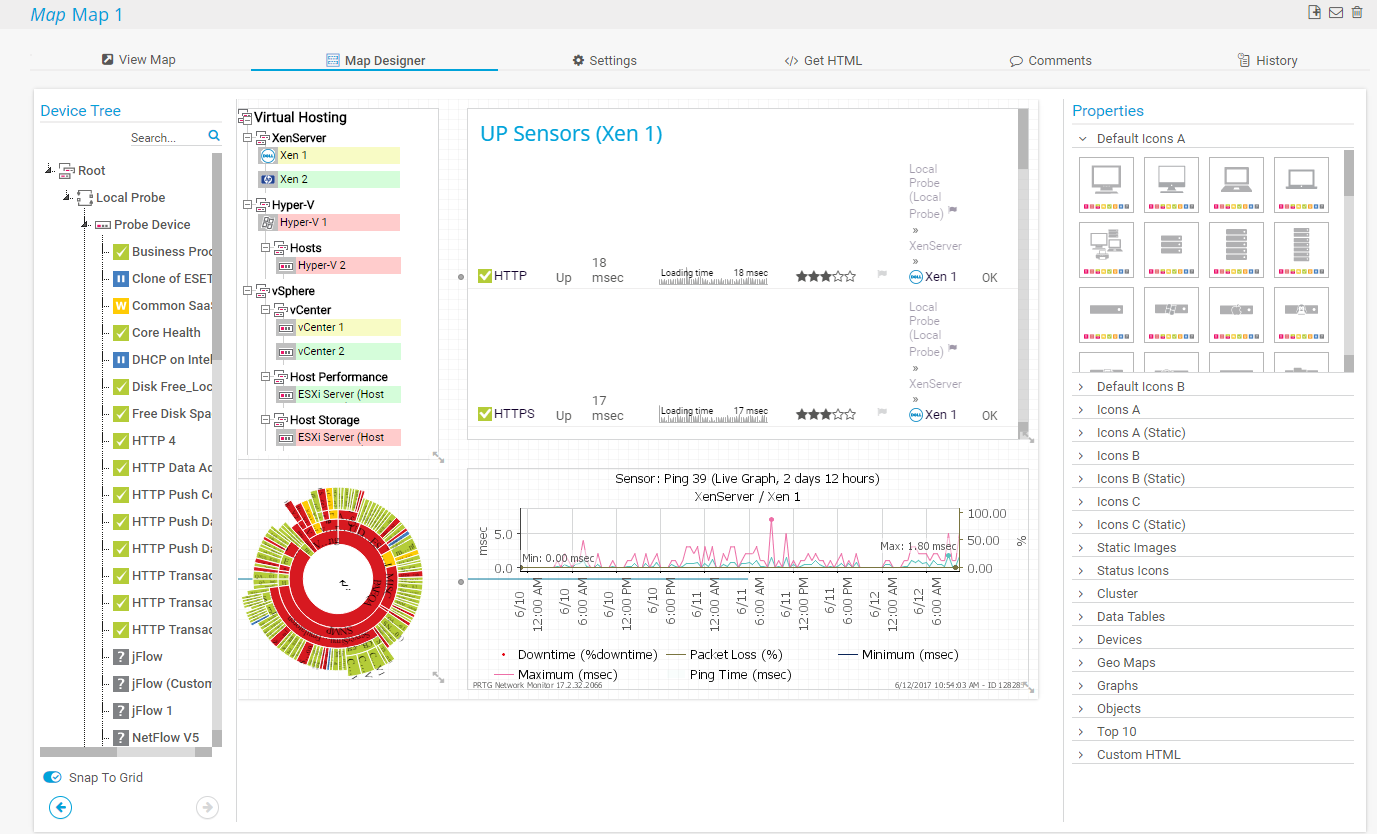 Customizable notification system
When it comes to your network, you need to be updated at once – especially if your website is down, your virtual machines are overloaded, or the network's hard drives are nearing full capacity. PRTG constantly monitors your entire network and notifies you as soon as any of your predefined threshold values are exceeded. You get to choose how you'd like to be alerted, whether it be by email, SMS, or push notification.
Advantages of Monitoring as a Service with PRTG

Ready to use within minutes
Your PRTG monitoring environment is operational in little to no time at all. Once it is ready, you can access PRTG from any of your devices – 24 hours a day, 7 days per week. Whether you use Windows, Linux, or Unix, or a desktop or laptop, "PRTG hosted for you" is independent of all platforms and end devices.

A lighter workload


With the "hosted for you" version of PRTG, we'll take care of many of the administrative tasks involved with your monitoring. You will no longer have to worry about installing updates, for example. We always keep PRTG up-to-date, so you can benefit from the latest versions of all its functions. You won't need a core server to monitor your network with the "hosted for you" version of PRTG. Overloaded core servers and poor performance are therefore things of the past.

Customizable


PRTG is an all-in-one network monitoring tool. It not only comes with preconfigured sensors for all the devices and applications in your network, but it can also be customized to meet any particular needs. What's more, additional user-defined sensors can be set up and deployed along with the preconfigured ones. Finally, PRTG lets you define the threshold values which, if reached, will trigger an alarm.

Maximum security


All the data that you save in PRTG is protected and secure. PRTG uses premium end-to-end encryption processes to ensure your network data does not wind up in the wrong hands. Your Monitoring as a Service runs on reliable, dedicated, and high-performance Amazon servers. We regularly perform real-time backups, so you can enjoy peace of mind.

Built-in technology


PRTG offers hosted, out-of-the-box monitoring. It is built with a number of major technologies, such as SNMP, Ping, and SSH. PRTG monitors traffic, applications, availability, bandwidth, and more.
PRTG can be run on the hardware of all the biggest manufacturers, including Cisco, HP, Dell, and IBM. Sensors designed especially for specific hardware allow for your monitoring to be configured in just a few clicks.

Flexible pricing models


Get a feel for the full range of PRTG features by testing its free trial version. You can then choose from a variety of different pricing plans. Your monthly costs will depend on the size of the network to be monitored. Need to monitor more devices? No problem – simply switch to another package. It's also possible to downgrade. With PRTG, you only pay for what you need.
Get started with all-inclusive monitoring today!

Thanks to PRTG, you can monitor everything in your IT environment,
including LANs, WANs, servers, websites, and applications.

We make your job easier!

Automatic network discovery
PRTG can scan network segments by pinging a selected range of IP addresses. These scans allow PRTG to automatically detect devices and systems and create sensors based on predefined device templates. You can therefore do away with tedious configurations and get started with hosted monitoring at once.

Maps
The PRTG Maps feature lets you create custom websites with your current monitoring data. You can also make maps available to the public. Create an overview of your network – in just the way you want it!

Alerts
PRTG notifies you whenever it discovers warning messages or unusual performance indicators in your network. Our free apps for Android, iOS, and Windows telephones use push technology to send these notifications directly to your smartphone. Setting up your preferences for alerts is both quick and easy. And thanks to our powerful API, you can even write your own notification scripts!
Award winning solution
We work hard on making our software as powerful and easy-to-use
as possible for our customers each and every day.
Of course it makes us proud when we get awards for that.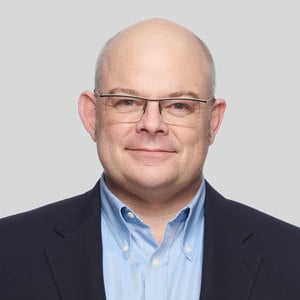 "Hey Dirk, what do you think about network monitoring?"
"Without network monitoring, it can easily take several hours to locate a network error, such as identifying a router which isn't working properly. Costs can quickly pile up due to unused man days. With a monitoring service, the amount of downtime can be minimized and in many cases even proactively eliminated. With our PRTG monitoring tool, we hope to simplify the job of administrators so they can go about their work efficiently and with less stress."
Dirk Paessler, founder of Paessler AG
Notification system –
be alerted instantly

Flexible
PRTG features a variety of alert types: E-mail, Pager, Apps, running an external application, etc. You can specify when and how each person is to be informed about network issues. To do so, you can add contacts and edit, delete, or pause your notifications at any time.

Integrated
The notification system is built into the hosted monitoring software and is available at no extra charge. Because of its integrated quality, configuring the alert feature is done in just a few clicks.

Proactive
PRTG won't wait to let you know if your "network is on fire." You define your own thresholds. If these are crossed, you'll receive a corresponding notification. This means you can intervene promptly before clients or coworkers are aware of any problems.
PAESSLER AG –
Made in Germany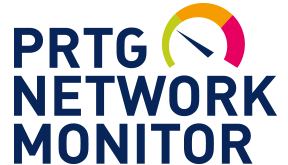 Most administrators want to test a tool for free before deciding to make an investment.
The many advantages of PRTG:
1. Free trial version: Take the time to explore PRTG so you can determine if it satisfies your needs and meets your expectations. Once the trial is over, it's easy to upgrade your already configured version of PRTG, which means you're much less likely to make an incorrect purchase.
2. One tool, one overview: Administrators often use a variety of monitoring solutions for their network or for the individual components of their infrastructure. But using several different tools every time you want to create an overview costs time and energy. PRTG is an "all-in-one" solution. Our dashboard and app provide a comprehensive overview, whenever you want it.
3. Quick customer support: Got a question? Stuck on a problem and need a hand? PRTG is backed by a dedicated development and support team. We do our utmost to answer every customer inquiry within 24 hours (on business days). Browse all our support topics here.
Configure your PRTG today. The trial version is free of charge. Save time, worry, and money with our monitoring tool designed for your network and entire infrastructure.