Monitoring as a service with PRTG



All-in-one monitoring
– hosted by us

Monitor the
performance of your network
and prevent crashes

Setup is quick and straightforward, without the need for dedicated hardware

Customizable with
easy-to-read dashboards
What is Monitoring as a Service (MaaS)?


Monitoring as a Service (MaaS)


Monitoring as a Service (MaaS) lets you implement a monitoring application online. We host the monitoring software for you, which means you won't have to install it on the computers in your network. Another advantage: you no longer have to bother with maintenance and updates.
Tailor-made packages available on a
month-to-month basis
As with Software as a Service (SaaS), the only thing you'll need is an Internet connection, which means you can free up resources (such as servers) that were once used to run your monitoring software. Our packages can be customized and renewed on a month-to-month basis, allowing you to enjoy the utmost in flexibility, and to only pay for that which you really require.
Enjoy the full range of PRTG features
– and let us take care of the hosting
Comprehensive
monitoring tool

PRTG is a comprehensive monitoring tool for your entire IT infrastructure. It lets you keep a constant eye on your network, systems, and applications. Thanks to its intuitive feel and easy-to-read dashboards, PRTG always receives top scores by customers and independent tests. The "hosted for you" version of PRTG lets you get started with network monitoring at once – without having to set up a server or endure lengthy configuration processes.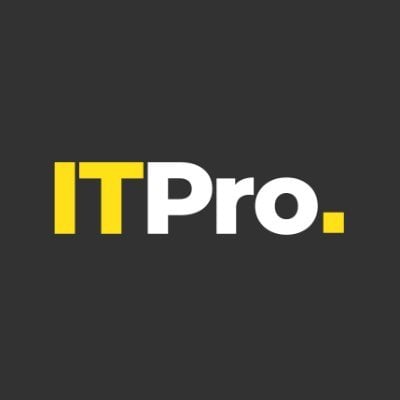 "Businesses that want to monitor everything on their network without having to worry about extra costs or unsupported devices will find Paessler's PRTG Network Monitor a fine choice. It dishes out sensors a bit more liberally than you'll probably want, but these can be easily moved to where they're needed, resulting in a monitoring solution that's not only highly capable but good value."
Preconfigured sensors

With the hosted version of PRTG, you can, of course, take advantage of the full range of preconfigured PRTG sensors. This makes it easy to monitor all the main aspects of your network, such as hardware, software, traffic, and performance. The PRTG Auto Discovery feature automatically detects network devices and integrates them into your monitoring. As a result, you can forgo having to add individual checkpoints manually.
iWhat is a sensor?
In PRTG, "sensors" are the basic monitoring elements. One sensor usually monitors one measured value in your network, e.g. the traffic of a switch port, the CPU load of a server, the free space of a disk drive. On average you need about 5-10 sensors per device or one sensor per switch port.

PRTG presents all network monitoring information on easy-to-read dashboards. Feel free to customize these dashboards to meet your own specific needs. By doing so, you'll keep a constant eye on all the key values of your network, and ensure that everything is running smoothly.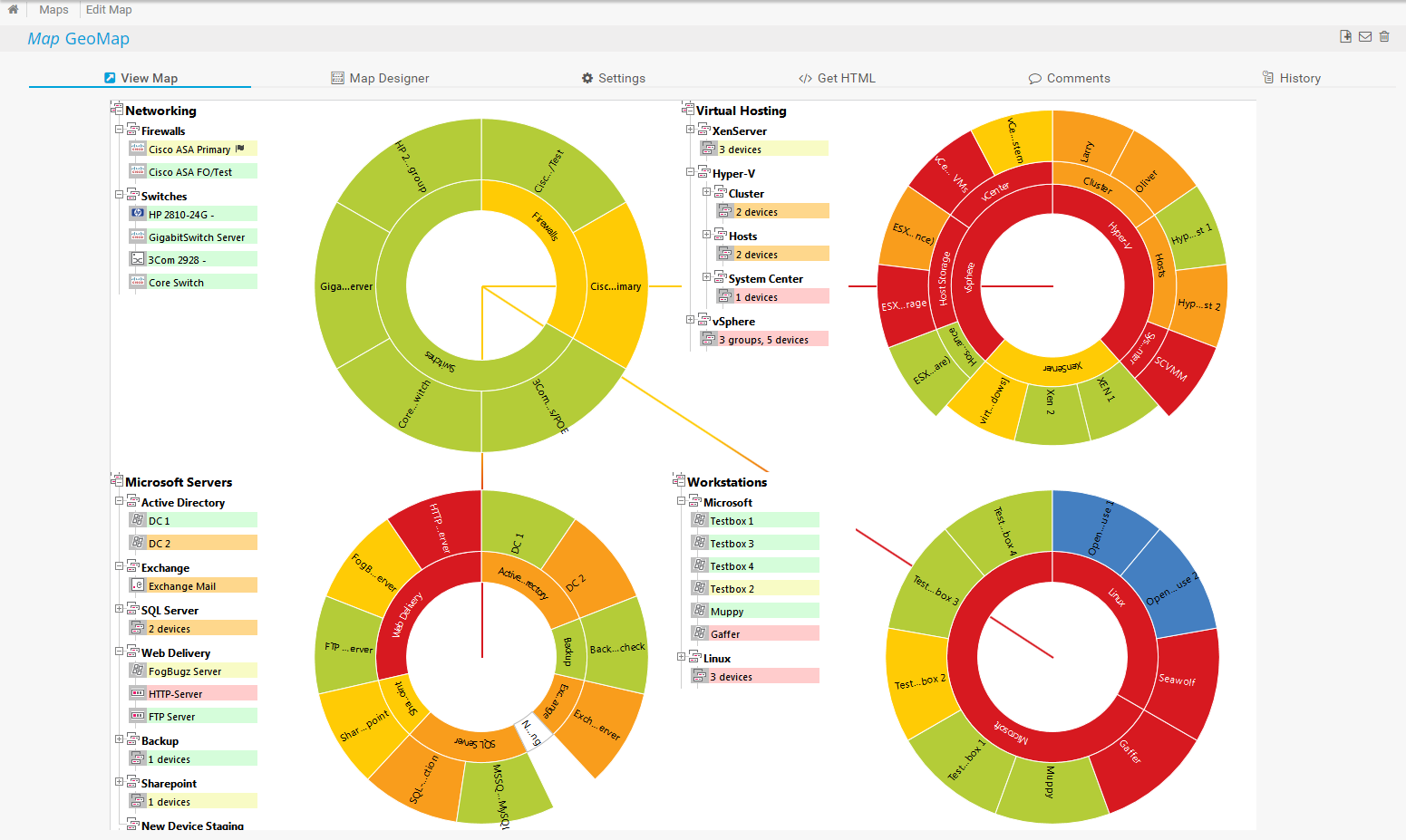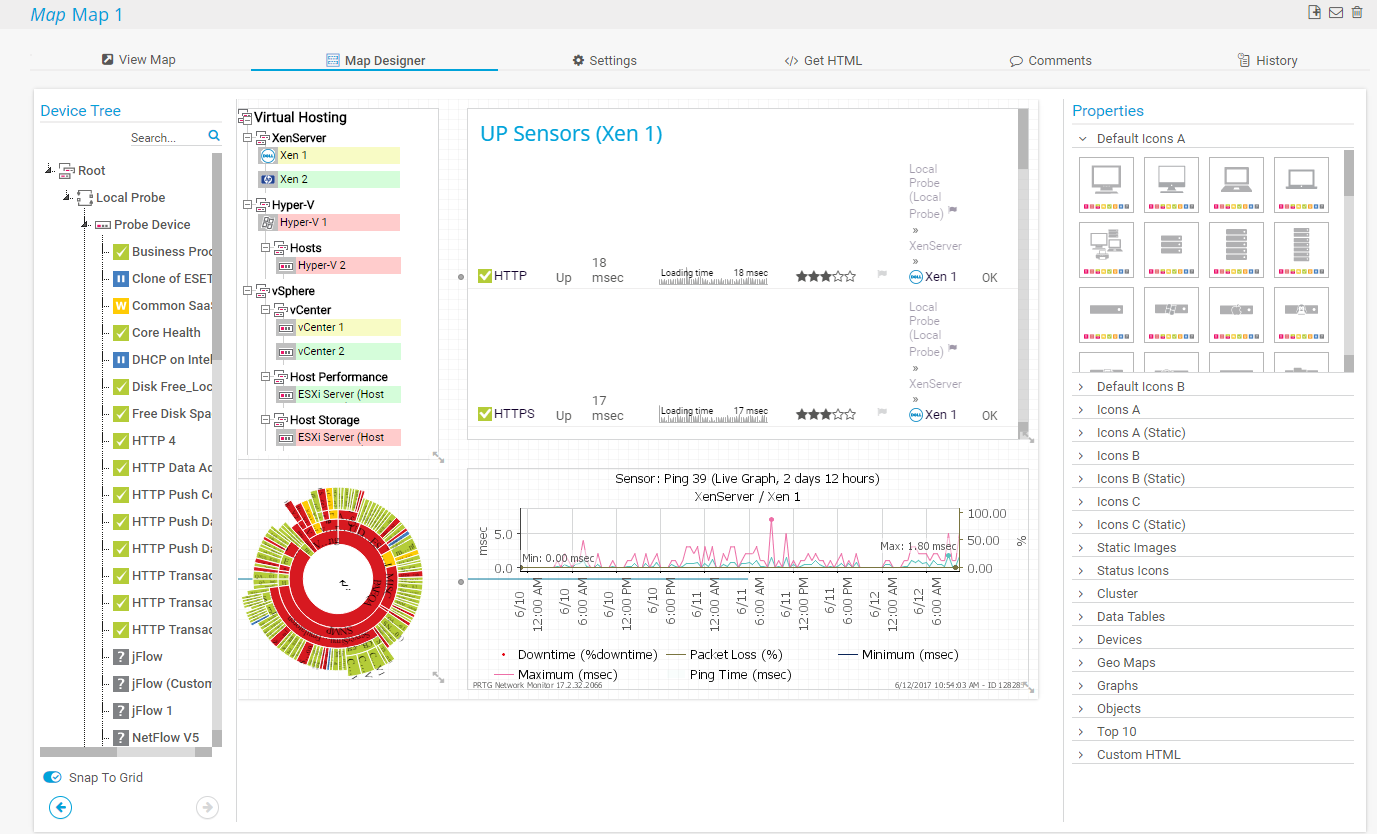 Finally, the PRTG Map Editor lets you create network charts in a matter of seconds.
Customizable notification system

When it comes to your network, you need to be updated at once – especially if your website is down, your virtual machines are overloaded, or the network's hard drives are nearing full capacity. PRTG constantly monitors your entire network and notifies you as soon as any of your predefined threshold values are exceeded. You get to choose how you'd like to be alerted, whether it be by email, SMS, or push notification.
20 years experience
Use all popular PRTG features - we host it for you



Reduces workload
Tasks around the management of your monitoring system are offloaded to us. We keep your PRTG always up-to-date. So you can concentrate on your important tasks.


Ready in minutes
Your PRTG instance is up and running in a very short amount of time compared to any in-house implementation. Access 24/7 from any device.


Highly customizable
PRTG is the swiss army knife when it comes to professional hosted monitoring. A high amount of pre-configured sensors are ready out of the box. Set up custom sensors and monitor nearly everthing.

Flexible pricing
Try PRTG for free. Once you're convinced, choose one of the flexible plans. PRTG hosted by Paessler is billed monthly, based on the number of sensors that you need.

Integrated technologies
PRTG offers hosted monitoring out of the box. All important technologies like SNMP, Ping, SSH are supported. PRTG monitors traffic, applications, availability, bandwidth and much more.

We simplify your daily work!

Network autodiscovery
PRTG can scan network segments by pinging defined IP ranges. This way PRTG will automatically recognize a wide range of devices and systems and create sensors from predefined device templates. This saves you a lot of configuration work and you can start hosted monitoring right away.

Maps
With PRTG Maps you can create web pages with up-to-date monitoring data in your desired design. You can even make maps with your monitoring data publicly available. Have an eye on your network like you need it!

Alerts
PRTG alerts you when it discovers warnings or unusual metrics. With our free Apps for Android, iOS, and Windows Phone you can get push notifications directly to your phone. You can easily setup notifications via email according to your needs. With our powerful API you can even write your own notification scripts.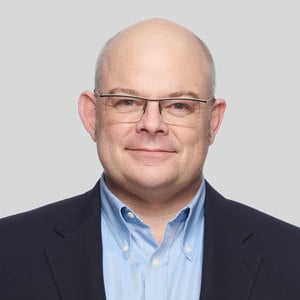 "Hey Dirk, what do you think about network monitoring?"
"Without network monitoring, it can easily take several hours to locate a network error, such as identifying a router which isn't working properly. Costs can quickly pile up due to unused man days. With a monitoring service, the amount of downtime can be minimized and in many cases even proactively eliminated. With our PRTG monitoring tool, we hope to simplify the job of administrators so they can go about their work efficiently and with less stress."
Dirk Paessler, founder of Paessler AG
Notification System
Be Alerted Quickly

Flexible
PRTG features a variety of alert types: E-mail, Push Notification, Pager, Apps, running an external application, etc. You can specify when and how each person is to be informed about network issues. To do so, you can add contacts and edit, delete, or pause your notifications at any time.

Integrated
The notification system is built into the hosted monitoring software and is available at no extra charge. Because of its integrated quality, configuring the alert feature is done in just a few clicks.

Proactive
PRTG won't wait to let you know if your "network is on fire." You define your own thresholds. If these are crossed, you'll receive a corresponding notification. This means you can intervene promptly before clients or coworkers are aware of any problems.