Uptime Alliance –
Joined forces to
ensuring 100% uptime
Uptime Alliance Program
We and our Uptime Alliance Partners share a common vision and a common goal:
To provide 100% uptime and unparalleled customer experience with our integrated solutions.
Welcome to the Uptime Alliance
The cost of one hour of downtime is estimated to range between $180,000-$300,000 depending on the size of a business.
As a company based in the network monitoring field, Paessler AG is committed to preventing downtime of all important IT systems and hence to simplifying the daily work of IT professionals.
As our goal is to create an outstanding customer experience, we decided to take our efforts in preventing downtime one step further.
In cooperation with our Uptime Alliance partners, we bundle our forces to create synergies in the marketplace. Together we offer complementary solutions that address our customers' needs in the best way possible.
Your benefits as a partner
Take the chance to explore new business opportunities with us. Let's work together to expand awareness and increase sales of our complementary products in the global marketplace through our sales team and mutual channel partners.
Seize the opportunity to participate in Paessler events and marketing activities to broaden your customer base. This can include joint press releases, case studies, webinars, and events. Moreover, take advantage of our technical support to integrate your solution with PRTG in the best way possible. Get expert advice from fellow alliance partners to maximize the effectiveness of your development, marketing, and sales activities.
As an alliance, we create synergies that are valuable to our customers. Together, we enhance the customers' experience by ensuring that their business-critical IT infrastructure is running smoothly with 100% uptime.
As a partner with Paessler, you get more than just a service or a resource. You get a reliable partner who has a very well-established name in the network monitoring field.
Become part of a strong team
In the Uptime Alliance Program, we work together on complementary and integrated solutions to add value for our customers.
Are you offering software solutions that complement PRTG Network Monitor and vice versa? For example, a security solution or specialized monitoring solution? Or do you sell hardware that can be easily monitored by PRTG and you would like to bundle it?
Then we are looking for you! We value the products, services, and expertise that you bring into the cooperation by focusing on long-term relationships based on trust and excellence.
Let's join forces!
Become an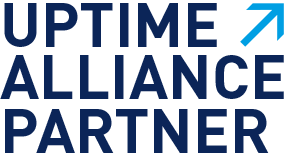 "The Uptime Alliance is an excellent platform to join forces with Paessler, and potentially other vendors, to provide a more complete IT/OT monitoring solution for IT administrators in connected organizations."
Michael Campbell
CEO & President, MachineShop


"Bechtle is supporting the Uptime Alliance as we are able to offer additional value through integrated solutions from different vendors to our customers."

"Through the Uptime Alliance we are able to combine our MultiSensor technology with a powerful monitoring tool like PRTG in order to provide an effective network and environmental monitoring solution for trouble-free IT."
Thomas Fritz
CEO, Kentix GmbH

"Our network solves the issues of cost, energy consumption and complexity that serve as barriers to the widespread adoption of the internet of things. Our customers can virtually eliminate the overhead associated with connectivity, including the costs of the smart sensors and objects themselves. And with Paessler, our customers gain a single dashboard from which to monitor the connected devices and sensors that comprise their internet of things."
Vincet Sabot
CEO Sigfox Germany

"Through the Uptime Alliance we are able to combine Plixer's strength in flow and metadata analysis with a powerful network monitoring tool like PRTG in order to provide a complete solution to our customers. To effectively support the business, network and security professionals require deep visibility and reporting across both the network and the traffic that flows across it."
Mike Patterson
CEO, Plixer

"Joint customers of WatchGuard and Paessler will benefit from the WatchGuardONE Technology Partner Program and the Paessler Uptime Alliance with greater visibility through a powerful monitoring tool like the PRTG Network Monitor working in conjunction with a WatchGuard Total Security Suite."
Ben Oster
Technology Alliance Product Manager, WatchGuard