Paessler and Acronis:
Controlled security for MSPs
Paessler and Acronis create a foundation for reliable IT services
by integrating PRTG's comprehensive monitoring with Acronis' innovative security services.



Paessler PRTG:
All-round monitoring for MSPs
Acronis:
All-in-one cyber protection for MSP
Paessler PRTG is one of the most comprehensive and popular monitoring solutions worldwide. Whether you're monitoring infrastructure, network, cloud, or applications: PRTG covers the entire ITOps area of responsibility - without additional modules or add-ons, with any license. In the new world of digitalization, PRTG goes even beyond IT and also includes medical and industrial environments in the overall monitoring environment. Building on PRTG Network Monitor's popularity with MSPs serving the SME space, Paessler now also offer PRTG Enterprise Monitor - a version of PRTG specially designed to meet the needs of MSPs specializing in the enterprise marke
Acronis unifies data protection and cybersecurity to deliver integrated, automated cyber protection that solves the safety, accessibility, privacy, authenticity, and security (SAPAS) challenges of the modern digital world. With flexible deployment models that fit the demands of service providers and IT professionals, Acronis provides superior cyber protection for data, applications, and systems with innovative next-generation antivirus, backup, disaster recovery, and endpoint protection management solutions powered by AI. In addition, Acronis offers advanced anti-malware powered by cutting-edge machine intelligence and blockchain based data authentication technologies, Acronis protects any environment –from cloud, to hybrid, to on premises – at a low and predictable cost.
Paessler PRTG and Acronis Cyber Protect Cloud: Controlled security for MSPs
While the Acronis Cyber Protect Cloud ensures the security of your workloads at all levels, PRTG monitors the health and performance of the Acronis platform as well as the underlying infrastructure and network, to ensure the availability of your services.
Connectivity between Acronis Cyber Protect Cloud and Paessler PRTG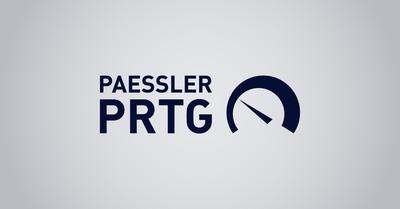 With PRTG, Paessler offers a powerful, affordable and easy-to-use unified monitoring tool. Over 500,000 administrators worldwide use our software, whether it be to monitor their server performance, virtual environments, or even the accessibility of their websites. PRTG is a network analysis solution for Windows.

Get started with network monitoring with PRTG. You'll save time, worry, and money. PRTG is installed in a matter of minutes. Enjoy 100 free sensors, plenty for small networks. Upgrade whenever you like.
Free Download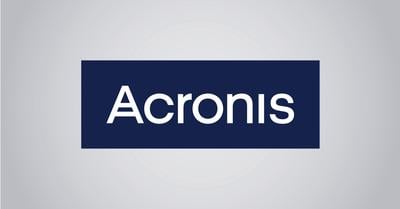 Founded in Singapore in 2003 and incorporated in Switzerland in 2008, Acronis now has more than 2,000 employees and offices in 34 locations worldwide. Its solutions are trusted by more than 5.5 million home users and 500,000 companies, and top-tier professional sports teams. Acronis products are available through over 50,000 partners and service providers in over 150 countries and 26 languages.
Read more