Get an overview of your IT and manufacturing infrastructure with Paessler PRTG and Wago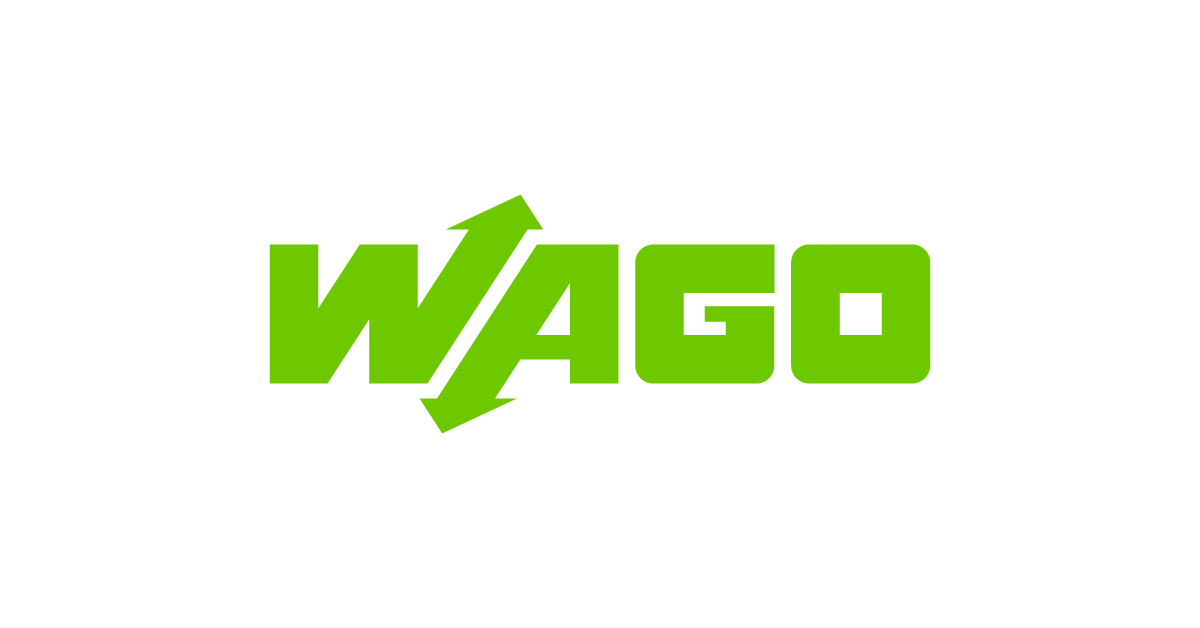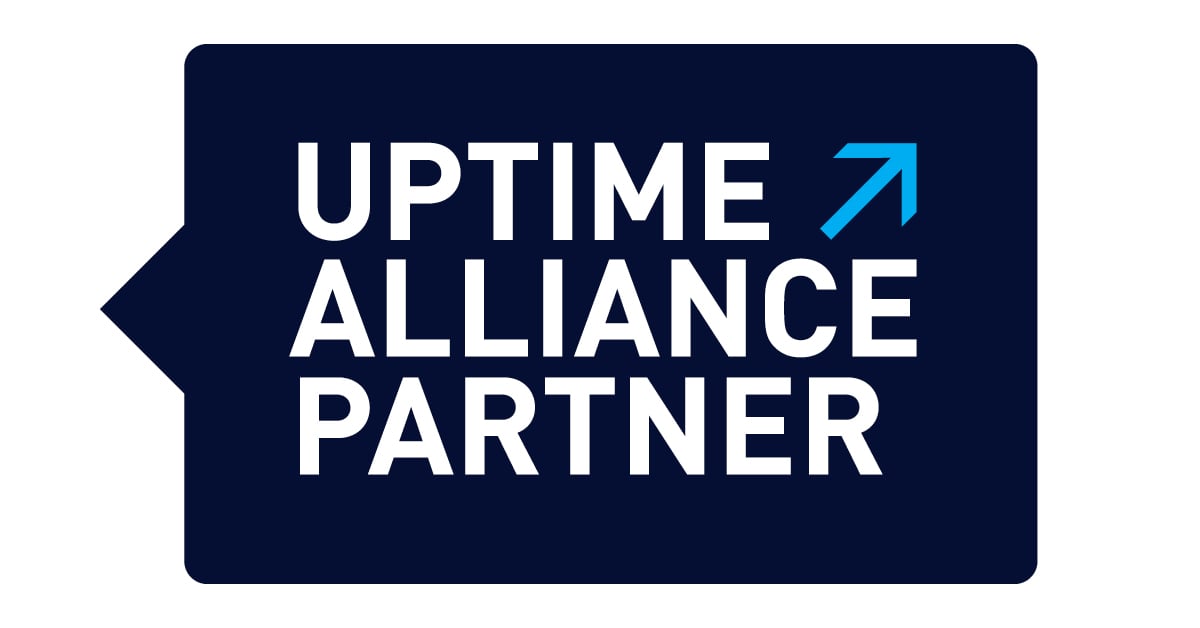 Get an overview with Wago and Paessler PRTG
Modern industrial systems are no longer conceivable without IT, and this means you need an overview of both production and IT. Wago is a leading manufacturer of interface modules and automation technology in the industrial environment; Paessler produces PRTG, a widely used IT monitoring solution that also supports various industrial protocols. Together, they have formed an IoT partnership that makes it easy to integrate PRTG and Wago solutions to create a central overview of IT and production.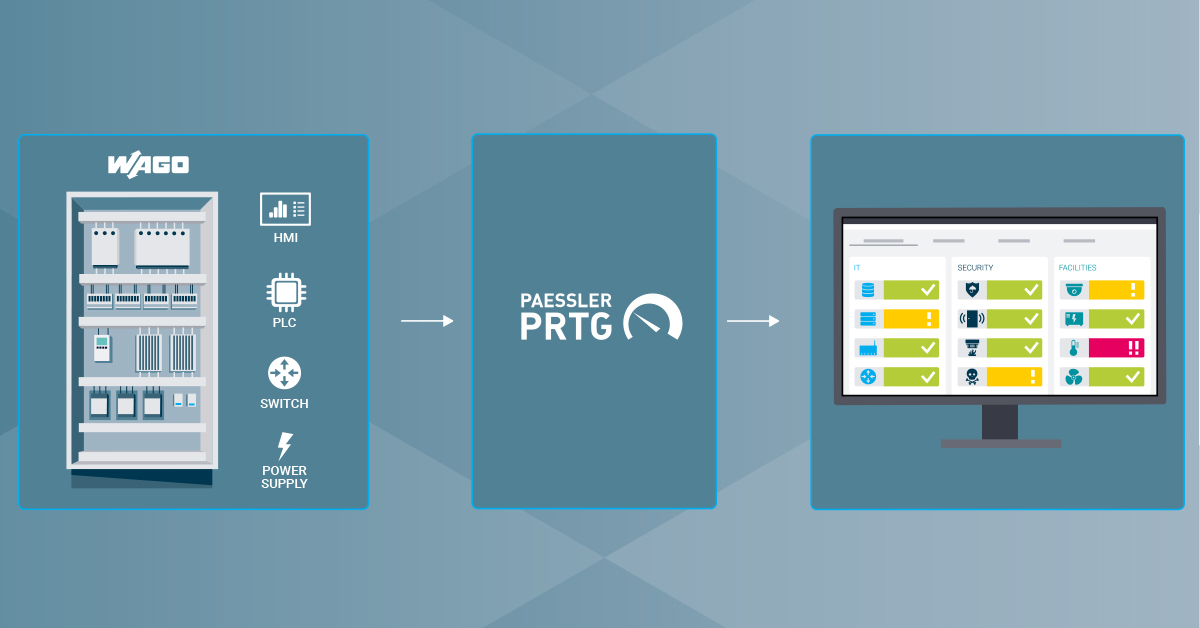 About Wago
Whether I/O modules, PLCs (Programmable Logic Controllers), industrial switches, power supply systems or connection technology, Wago is the market leader for future-oriented systems in machine and plant engineering. Wago products play an essential role in the digitalization of industrial production plants.
About Paessler
Paessler has been developing and selling IT monitoring tools for over 25 years. Today, Paessler PRTG is one of the most widely used solutions for monitoring IT networks and infrastructure worldwide. With flexible interfaces and support for industry-specific standards and protocols such as OPC UA, Modbus TCP and MQTT, PRTG can includes production environments in its core monitoring functionality and thus can provide a comprehensive overview of the availability and performance of modern production facilities. PRTG covers the entire spectrum of data acquisition, evaluation, and alarming as well as the transfer of monitoring data to third-party systems via OPC UA.
Creating added value together
Wago products support a wide range of tasks in the field of industrial automation. In the simplest case, they manage the power supply in control cabinets. In more complex cases, Wago products connect, control and network machines, facilities technology and energy systems. Thanks to standardized interfaces, PRTG can monitor the availability and performance of all Wago components as well as downstream systems and devices, such as sensors or measuring devices. This is achieved through the flexibility of the I/O systems and controllers, which record data and measured values via a variety of interfaces or protocols that make the data available to PRTG via OPC UA or MQTT. This holistic monitoring of automation technology, network technology and production IT creates a comprehensive overview and provides targeted alarms for responsible departments when problems occur.
To speed up troubleshooting in the case of a malfunction, the determined data and alarms can be forwarded directly to the supervisory and control system (such as a SCADA system) as well as to user interfaces (such as a WAGO HMI) by using Paessler PRTG OPC UA Server. This enables an additional perspective to be created in which the cause of the fault can be identified in a targeted manner.
In summary, customers of the two companies benefit in many ways from the integration of the different modules:
Smoothly functioning automation technology for industrial plants.

Increased reliability and productivity thanks to integrated monitoring of production and IT environments.

Integration of monitoring data and alarms into control technology such as SCADA or HMI.
For more Information read our Paessler Blog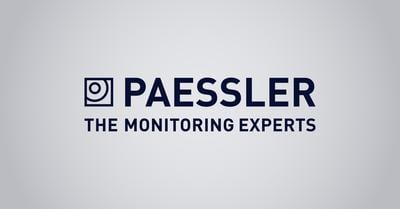 Since 1997, we offer monitoring solutions for businesses across all industries and all sizes, from SMB to large enterprises. Today, more than 500,000 users in over 170 countries rely on PRTG and other Paessler solutions to monitor their complex IT, OT and IoT infrastructures. We believe monitoring plays a vital part in reducing humankind's consumption of resources. Our products help our customers optimize their IT, OT and IoT infrastructures, and reduce their energy consumption or emissions – for our future and our environment.
Learn more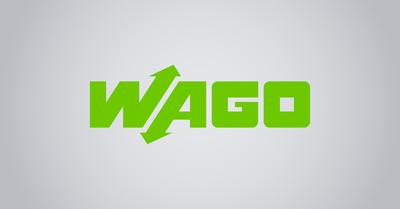 The WAGO Group is an international, family-owned company that offers both market-leading products for electrical interconnection technology and an open automation platform recognized across all industries. Automation users of WAGO profit from the freedom of being able to implement automation and IT tasks on an open platform while having access to a nearly boundless range of input and output modules. End users also profit from ready-to-use and custom tailored coordinated solutions. WAGO is open and ready for your digital future.
Learn more