Ensure unified communications

fidelity with Paessler and Telchemy
Combine PRTG's monitoring of everything with SQmediator's deep insights
into your communications infrastructure to ensure and improve your company's
communications plant and troubleshooting abilities and processes.
Monitoring unified communications with Telchemy
Telchemy's SQmediator is a multi-user performance management system that supports passive quality monitoring / analysis as well as active test for a variety of IP network services and applications including Voice over IP, IP videoconferencing, web, email, DHCP and DNS. In passive analysis mode, it collects, analyzes, and displays performance metrics sent by IP phones, probes and other media endpoints and mid-stream devices. In active mode, it uses distributed software test agents to generate simulated VoIP and video conferencing calls and to test network services and applications.
Monitoring everything with PRTG
Paessler's PRTG provides a comprehensive monitoring solution that monitors everything in an IT environment from network to infrastructure, databases, storage, traffic, or virtual and cloud services. It even goes beyond classic IT and integrates medical devices, industrial ethernet or IoT setups into one overall, central monitoring.
Bringing together overview and deep insights
Combining PRTG with SQmediator enhances overall enterprise IT monitoring capabilities with deep insights into organization's unified communications plant 24/7 and alerts key stakeholders to service affecting issues before end-users are affected, or ideally even notice. Armed with this correlated information, troubleshooting efforts are greatly accelerated to enable rapid incident response and effectively decrease MTTR.
For Paessler and Telchemy customers this means:
Increased visibility
Increased application performance visibility
and direct application to business processes
and affected user groups
Deep understanding
Enhancing overall network monitoring with
deep understanding of voice and video fidelity
and service affecting faults
Full event recreation
Fully correlated historical data sets that provide forensic event recreation capabilities, including triggered packet capture
Ensure enterprise unified communications
with PRTG and SQmediator®
Ensuring unified communications fidelity with Paessler and Telchemy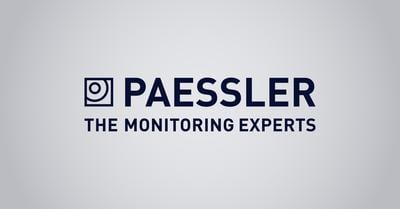 Since 1997, we offer monitoring solutions for businesses across all industries and all sizes, from SMB to large enterprises. Today, more than 500,000 users in over 170 countries rely on PRTG and other Paessler solutions to monitor their complex IT, OT and IoT infrastructures. We believe monitoring plays a vital part in reducing humankind's consumption of resources. Our products help our customers optimize their IT, OT and IoT infrastructures, and reduce their energy consumption or emissions – for our future and our environment.
Learn more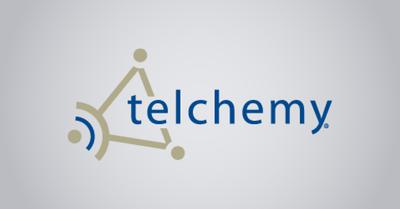 Telchemy® is the global leader in analytics technology for real-time applications and IoT with its VQmon®, Embiot™, DVQattest®, SQprobe® and SQmediator® families of service quality monitoring and analysis products. Telchemy pioneered the use of embedded analytics technology and the application of big data for VoIP and Video performance management, and is positioned to be a leading provider of analytics technology for the emerging IoT market. Founded in 1999, the company has products deployed worldwide and markets its technology both directly and through many leading networking, test and management product companies.
Learn more