Keeping an eye on the past, present,
and future of your SD-WAN
Control your costs and improve your service levels by provisioning
the bandwidth your business needs, when it needs it,
with Lytn's predictive analytics platform for SD-WAN.

With PRTG, you can monitor the performance and availability of your entire IT infrastructure and applications as well as your network, practically in real time. Historical data helps with long-term optimization.
Lytn collects data on the current usage of software-defined networks and uses it to calculate the health and performance of your SD-WAN as well as the resources needed to avoid potential degradation.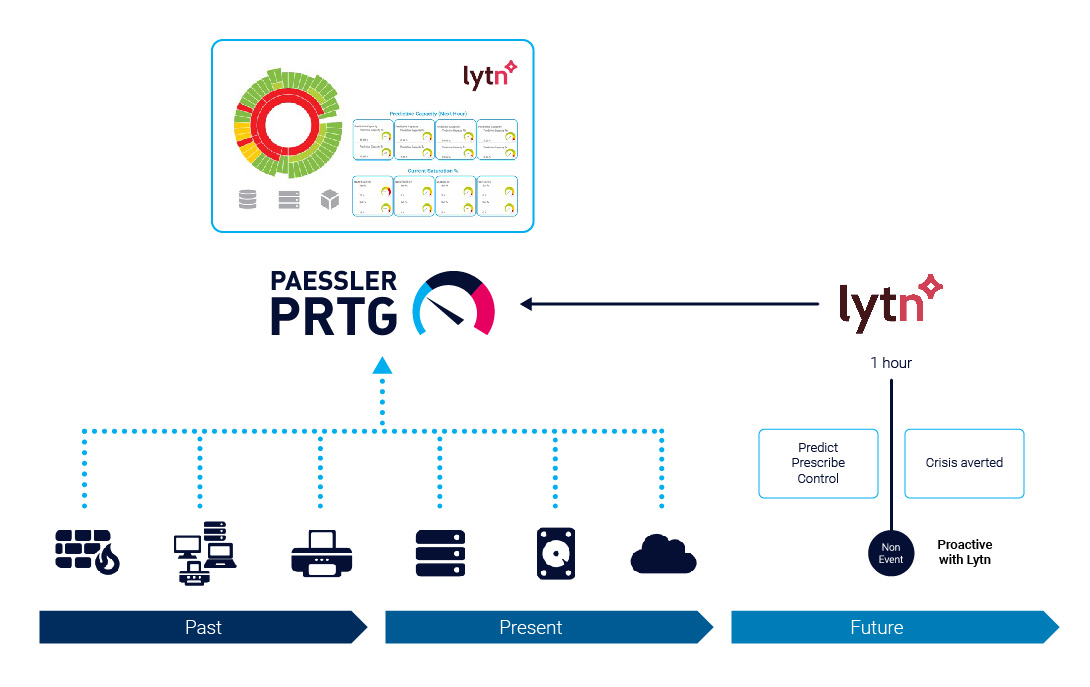 Using the Lytn API, information from Lytn can be integrated into PRTG with PRTG REST Custom sensors, which allows you to see the health of your SD-WAN from the past to the present and into the future in one solution. This way, you can proactively respond to impending issues by adjusting capacity before problems occur. This saves costs and ensures reliable and high-performance systems.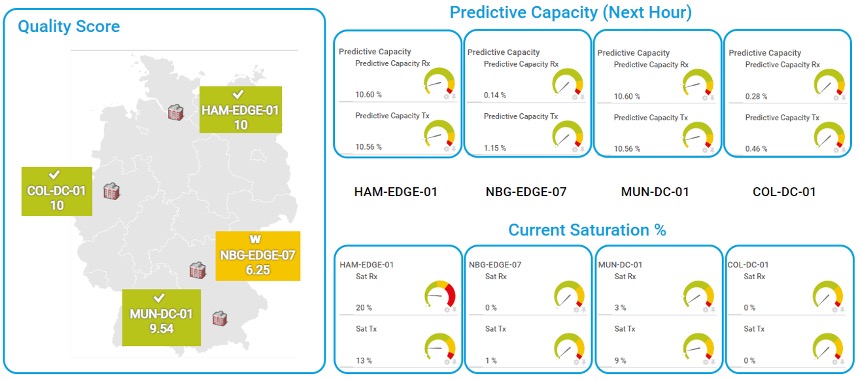 Thanks to the integration with Lytn, PRTG shows the development of your SD-WAN's capacity needs in the coming hour.
Details about the integration of Lytn and PRTG can be found in our blog article.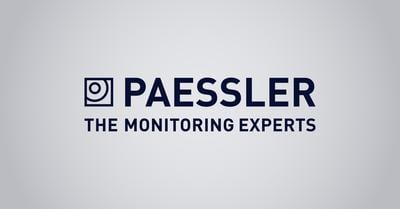 Since 1997, we offer monitoring solutions for businesses across all industries and all sizes, from SMB to large enterprises. Today, more than 500,000 users in over 170 countries rely on PRTG and other Paessler solutions to monitor their complex IT, OT and IoT infrastructures. We believe monitoring plays a vital part in reducing humankind's consumption of resources. Our products help our customers optimize their IT, OT and IoT infrastructures, and reduce their energy consumption or emissions – for our future and our environment.
Read more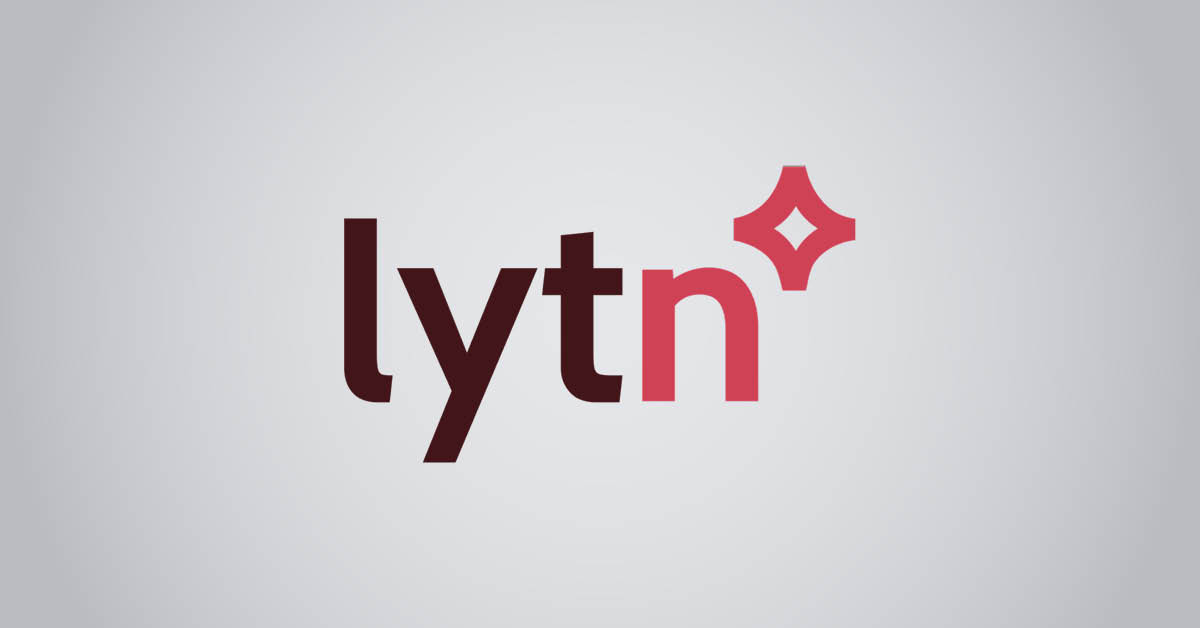 Lytn's SDN and Predictive Data Science expertise combined with an open, agnostic approach to aggregating network metrics and business context ensures that networks support critical business outcomes. Every several minutes Lytn predicts network capacity and anticipates usage thus enabling issues to be addressed before they occur. These predictions help our partners and their enterprise customers optimize operations and maximize resource utilization.
Read more