Technology Partners
Paessler provides customers with easy-to-use, comprehensive and powerful network monitoring solutions. To ensure best performance, compatibility and reliability for our software we work with leading technology providers:
AWS Technology Partner

The Amazon Webservices (AWS) ecosystem includes a growing community of Independent Software Vendors (ISVs) and Systems Integrators (SIs) that are building services and solutions on cloud computing with Amazon Web Services. Paessler AG is a certified AWS Technology Partner.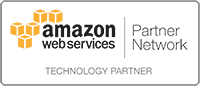 Registered Solution Partner

Being a Cisco Solution Partner enables us to deliver a monitoring solution with proven support for and interoperability with Cisco devices.

VMware Technology Alliance Partner

"The Technology Alliance Partner (TAP) program is designed for commercial software, hardware and storage vendors to leverage the VMware resources needed to deliver enhanced value to shared customers."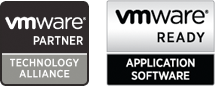 NetApp Alliance Partner

Being a NetApp Alliance Partner enables us to deliver a monitoring solution with proven support for, and interoperability with NetApp storage.

Fujitsu Alliance Partner

"The Fujitsu Alliance Program is an international offering aimed at building long-lasting partnerships by establishing synergies between both parties. The opportunity to access new markets, increase market presence and to win joint customers will raise the volume of profitable business for our partners and for ourselves. The overall goal is to create strong demand for top-quality products, efficient marketing strategies and competent service in order to foster steady growth."


"The HPE Technology Partner Program is for Independent Software Vendors (ISVs), and Independent Hardware Vendors (IHVs) who want to develop or enhance products that integrate with HPE technology. We provide a single gateway to all the resources and training you need to develop, enhance, test, and promote your HPE-integrated products."

"By joining the Axis Technology Partner Program, you can expand your addressable market with integrated solutions optimized for video surveillance and access control. The Axis Application Development Partner (ADP) Program is designed to help software vendors streamline their software integration. When you become an Axis ADP Partner you immediately benefit from the industry's most complete and reliable product portfolio, an expanded professional network, and comprehensive integration support for video management software, integration with other systems, device and network management, physical access control, video analytics and live video streaming."