Bringing together IT and OT
with Crosser and PRTG
Digitalization has become a must for manufacturers, creating new opportunities for optimizing
processes and establishing new workflows by bringing together IT and OT
Ensuring production environments
To manage the digital transformation, it is vital to monitor all involved components, from machines and shop floors to environmental conditions and IT infrastructures and networks. With one central monitoring solution it is possible to track complex processes across internal borders, as long as this solution supports all required features and is able to communicate with IT as well as with OT devices. This is also the biggest challenge: As OT had always been isolated from IT, there are lots of protocols beyond MQTT or UPC UA used in the OT world which no IT monitoring solution can support out of the box.
Paessler PRTG:
Monitoring of IT and beyond
PRTG Network Monitor is one of the world's leading IT monitoring solutions. By supporting industrial methods and protocols such as MQTT, OPC-UA, and Modbus, PRTG expands a traditional IT portfolio and provides a monitoring solution for the consolidation of IT and OT. PRTG collects data on the availability and performance of devices, data traffic, and services. The software sends alerts when predefined thresholds are exceeded and publishes monitoring data in dashboards and reports. PRTG ensures that problems with IT/OT infrastructures and data traffic are detected early, allowing for prompt troubleshooting and the prevention of disruptions.
Crosser:
Enabler of communication between OT and IT
The Crosser platform is purpose built for Industrial IoT and asset rich organizations and their specific needs. The Crosser Low Code platform radically simplifies the development of any integration or automation between machines, systems, and services. Crosser's cloud-based orchestration of deployments, still offering on-premises installation and local execution, offers full flexibility for the global enterprise.
Crosser enables real-time integration between any data-source or system on the shop floor and the flexible, Docker-based deployment makes it simple to start with one use case and grow from there. Crosser allows for both horizontal integration between machines and vertical integration between layers in the OT/IT technology stack. Simply said, Crosser gathers data from any OT device in any OT protocol, pre-processes that data and translates it into IT protocols.
Bringing together IT and OT with Crosser and Paessler
Based on Crosser pre-processing of OT data, using pre-built modulus and/or Machine Learning algorithms, PRTG is able to integrate
OT environments and devices into its overall monitoring, delivering one central dashboard for IT and OT.
Crosser allows integrating shop floors and machines in PRTG and so enables constant monitoring of OT environments based on PRTG's advanced options for alerting, notification, and data publication.
Crosser and PRTG bring together IT, OT and environmental conditions creating a holistic overview about the entire production process.
Reduced MTTR and predictive maintenance help avoiding downtimes and ensuring production performance.
Based on Crosser pre-processing of OT data, PRTG is able to integrate OT environments and
devices into its overall monitoring, delivering one central dashboard for IT and OT.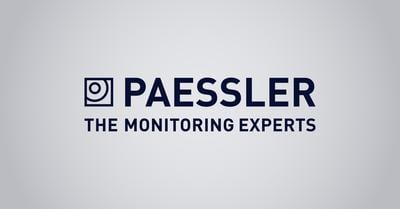 Since 1997, we offer monitoring solutions for businesses across all industries and all sizes, from SMB to large enterprises. Today, more than 500,000 users in over 170 countries rely on PRTG and other Paessler solutions to monitor their complex IT, OT and IoT infrastructures. We believe monitoring plays a vital part in reducing humankind's consumption of resources. Our products help our customers optimize their IT, OT and IoT infrastructures, and reduce their energy consumption or emissions – for our future and our environment.
Learn more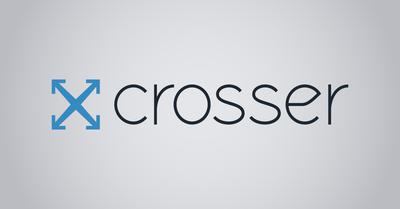 Crosser designs and develops Streaming Analytics and Integration software for any Edge, On-premise or Cloud. The Crosser Platform enables real-time processing of streaming or batch data for Industrial IoT, Data Transformation, Analytics, Automation, and Integration.
The solution is built to fight complexity with simplicity through the Crosser Flow Studio, the visual design tool that enables teams to innovate faster than ever without developers. The software is ideally suited for Enterprise customers of various industries and applications, including Industry 4.0, Condition Monitoring, Predictive Maintenance, and next generation Hybrid Integration.
Learn more