UCaaS monitoring with PRTG

PRTG monitors all your communication in one tool

PRTG monitors VoIP, mail servers, video conference tools, and more

PRTG alerts you before
errors occur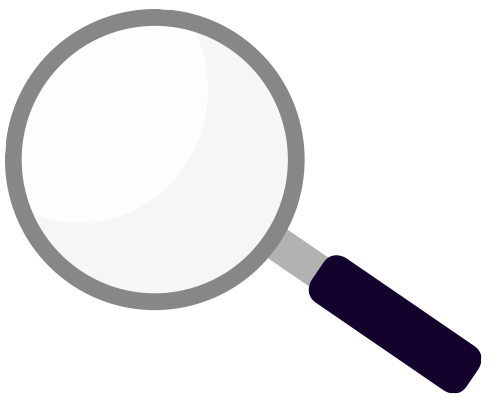 What is unified communications as a service?
Unified communications as a service (UCaaS) is part of the global industry trend toward cloud services and a category of "as a service" or "cloud" delivery mechanisms for various aspects of enterprise communications. Like platform as a service, UCaaS allows unified communications services to be delivered to enterprises from the cloud. PRTG Network Monitor offers numerous solutions in form of sensors for comprehensive UCaaS monitoring.
About UCaaS

UCaaS has become the dominant model for any company that wants to provide collaborative services to its employees. These cloud solutions are now critical to the smooth operation of businesses with employees who telecommute in various ways.
Gartner has a clear opinion on what functions and categories are included in the overall term of unified communications. These are:
Voice and telephony, including mobility
Audio, video, and web conferencing
Messaging – email with voicemail and unified messaging as well as instant messaging
Communications-enabled applications – integrated contact center, communications platform as a service, and workstream collaboration
Desktop clients and thin browser clients
Many enterprises, primarily smaller companies, are using UCaaS to avoid the capital costs and operational expenses associated with deploying a UC service in-house. Small businesses were early adopters of UCaaS technologies because they often simply lack the resources to maintain and support UC services on premise.
Greater flexibility and scalability with UCaaS

UCaaS offers greater flexibility and scalability for organizations that need to quickly add and remove users (such as seasonal workers), without having to make major infrastructure changes. Cloud-based enterprise communications also provide a more consistent user experience for remote and mobile workers as access to UCaaS features is consistent regardless of location.
Enterprises can also use UCaaS technologies for disaster recovery.
UCaaS offers enterprises the ability to scale their consumption faster (either up or down) without the need for extra capital. In a traditional communications model, enterprises must purchase capacity upfront, and they rarely succeed in doing so completely, resulting in excess capacity. Here's a broader overview of benefits of UCaaS platforms:
Point of contact for problem solving via the respective UCaaS provider
Flexibility to support remote and mobile workers
Scalability
Reduced IT workload
Built-in redundancy of voice solutions
Optimized user experience in existing tools or applications
Many UCaaS platforms are compliant with regulations such as HIPAA, PCI, or SOX
OpEx model and reduced upfront investment in equipment/software
Reduced maintenance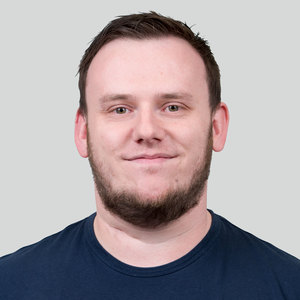 Practical tip: "Hey Stephan, do you have any tips for VoIP monitoring?"
"To simulate a telephone that uses the same network as your real IP telephone, simply set up our QoS Reflector Script on a Raspberry Pi and connect the latter to the desired point on the network. By doing so, you can guarantee that you are measuring the right network path with our QoS Round Trip Sensor. This is important because VoIP traffic is usually treated with priority."
Stephan Linke, technical support at Paessler AG
Sensors for video conferences

As shown above, PRTG offers various sensors for video conferencing, like a special Zoom sensor or a sensor for Voice over IP. The latter can be used to assess voice quality via the mean opinion score (MOS) indicator. A very interesting example, as there is currently no international standard for measuring video quality. Nevertheless, with PRTG, we can see if the service is degraded, if it has latency, jitter, or an excessive round-trip time (RTT), all of which gives us an idea of the quality of the service actually delivered by the provider.
Whether you're in need of mail server sensors or other specific sensors: The list of suitable sensors for UCaaS monitoring is long and by getting in contact with us, we can jointly assess individual needs and present customized solutions.
The advantage of the presence of native sensors is to facilitate the implementation of data feedback. With PRTG, you know that over 20 years of experience in IT monitoring is used to monitor and improve cloud services. Let's dive into one practical example on how PRTG can optimize workflows:
Video conference monitoring with PRTG
Monitor statuses: With PRTG, you can display the status of video conference tools on a convenient shared dashboard. A quick glance is all it takes to see if the services are available.
Create and manage alerts: If something is fully or partially unavailable, PRTG sounds the alarm at once. You can choose to be alerted via email, SMS, or a push notification to your smartphone.
Act fast to keep services up and running: Using PRTG, you can quickly intervene at the first sign that a video conference tool is offline. To save valuable time, the meeting manager, for example, may switch to another tool before the meeting starts. Say goodbye to unpleasant messages from your coworkers complaining that the meeting software is unavailable.
The purpose of UCaaS is to connect entire enterprise businesses, facilitating rapid, streamlined communication and decision-making. The U in UCaaS stands for unified – not universal – nevertheless, the goal of these platforms is to bring all corporate person-to-person communication methods under one umbrella. One monitoring tool to monitor it all is the appropriate response to the technical challenges that arise between today and the even more remote, future world of work.
PRTG makes your job easier
Our monitoring software frees you to focus on other tasks by promptly notifying you of potential issues.
Save effort
PRTG gives you one central monitoring tool for your servers and entire network. Enjoy a quick overview of your whole infrastructure via our dashboard and app.
Save time
Getting started with PRTG is a breeze. Setting up or switching from another network monitoring tool is easy thanks to the auto-discovery and pre-configured device templates.
Save money
80% of our customers report substantial cost savings with network monitoring. Your costs of licenses will likely pay for themselves within weeks.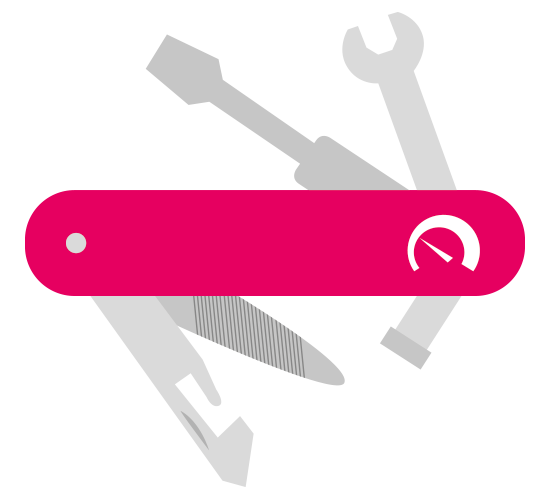 PRTG: The multi-tool for sysadmins
Adapt PRTG individually and dynamically to your needs and rely on a strong
API
:
HTTP API: Access monitoring data and manipulate monitoring objects via HTTP requests
Custom sensors: Create your own PRTG sensors for customized monitoring
Custom notifications: Create your own notifications and send action triggers to external systems
REST Custom sensor: Monitor almost everything that provides data in XML or JSON format
Still not convinced?
More than 500,000 sysadmins love PRTG
Paessler PRTG is used by companies of all sizes. Sysadmins love PRTG because it makes their job a whole lot easier.
Monitor your entire IT infrastructure
Bandwidth, servers, virtual environments, websites, VoIP services – PRTG keeps an eye on your entire network.
Try Paessler PRTG for free
Everyone has different monitoring needs. That's why we let you try PRTG for free. Start now with your trial.
PRTG

Network Monitoring Software - Version 23.3.88.1393 (September 20th, 2023)

Hosting

Download for Windows and cloud-based version PRTG Hosted Monitor available

Languages

English, German, Spanish, French, Portuguese, Dutch, Russian, Japanese, and Simplified Chinese

Pricing

Up to 100 sensors for free (Price List)

Unified Monitoring

Network devices, bandwidth, servers, applications, virtual environments, remote systems, IoT, and more

Supported Vendors & Applications


More