Paessler Hires Markus Brinsa to Lead Overall U.S. Business Development
IT Industry Veteran Brings 20 Years of International Sales, Strategic Consulting and Business Alliance Building Expertise to Leading Network Monitoring Solutions Company
BURLINGTON, MA and NUREMBERG, GERMANY – (Mar. 13, 2012) – Paessler AG, the innovative network monitoring solutions specialist, today announced the hiring of software industry veteran Markus Brinsa as Executive Senior Vice President of North America. The announcement comes on the heels of Paessler's February news of strong worldwide growth fueled, in large part, by increased demand for its flagship PRTG Network Monitor software. The U.S. remains company's largest market.
Markus Brinsa joins Paessler from Seikouri, a multinational company he founded to help North American technology vendors form alliances and partnerships with European firms while also supporting European clients' U.S. expansion activities Markus primarily provided business development help in the areas of IT security, the cloud, SaaS, document management, and social collaboration, among others.
Prior to founding Seikouri, where he also served as Head of Business Development, Markus held senior executive business and alliance development positions including a Vice President of Sales and Strategic Consulting post with Berlin-based IT security firm Ace Tomato AG and the Chief Sales Officer's position with Drivve, LLC, an Austin, Texas-based cloud document management system developer.
"We are excited to welcome Markus, who brings incomparably strong business development skills that have enabled software firms worldwide to establish market presence and build upon initial successes," said Dirk Paessler, Paessler AG's founder and CEO. "His broad experience is perfectly suited to enable our company to sustain and accelerate our U.S. sales growth while enlarging our channel operations."
"PRTG, specifically its current version 9.2 with its many new features and improvements, offers the industry's most robust network monitoring capabilities including optimization for all common mobile operating system browsers," Markus Brinsa noted. "While Paessler realized some very nice growth during the last years, we cannot afford to rest on our laurels. It is my goal to develop new relationships across the Small Office/Home Office [SOHO] to large enterprise business continuum, while further strengthening our bonds with our company's fiercely loyal customer base."
"I'm most proud to join Paessler's team of dedicated professionals," he added.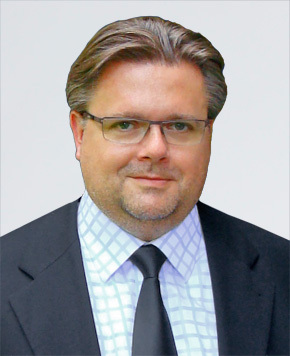 Markus Brinsa, Executive Senior Vice President of North America
Press Contact
Paessler is working together with several PR agencies around the world. Please send your press inquiries to: