Paessler and Moxa: central management and monitoring of industrial networks
Holistic overview of industrial production
Nuremberg, Germany, 21 February 2022 – As part of its Uptime Alliance, monitoring expert Paessler is cooperating with Moxa, one of the leading providers of automation solutions for industrial networks. Together, the companies enable full visibility of IT and OT networks in industry. Centralized management and monitoring can ensure smooth production operations. In addition, this creates a transparent overview of the production facilities, better cyber resilience, as well as cost and time savings in cyber security. In a joint Live TechTalk on February 24, 2022 at 2.00 p.m., the companies will provide information about their synergies and the possibilities for IT/OT convergence.
In modern production, due to the blurring boundaries between IT and OT, it is of great advantage to have a complete overview in order to guarantee smooth operation. To this end, it is essential to ensure secure structures that function at all times. "Converged IT/OT networks offer clear business benefits," says Christian Gügel from Moxa. "Nevertheless, the associated increase in cyber and operational risks, as well as costly compliance requirements, present new challenges for OT managers. Together with Paessler, we therefore support our industrial customers in their digital transformation."
Identify production downtimes at an early stage
Moxa offers devices and solutions for multi-protocol connectivity to integrate field devices from different manufacturers, as well as for open, self-healing and highly secure Ethernet connectivity from field device networks to MES/SCADA systems. With its network management software MXview, Moxa devices can be configured and monitored in industrial networks and device diagnostics can be performed. The solution enables a central management of Moxa devices as well as inventory reports or a dynamic topology view. This shows the status of wireless connections and connection changes at a glance and automatically visualizes network devices and physical connections.
Addressing the security gap in IT and OT is essential for a functioning production. Only a collaboration of both environments helps to protect industrial networks from cyber threats. With the support of industry and IT protocols such as SNMP, MQTT, OPC-UA or Modbus, PRTG enables IT and OT to be brought together. The monitoring solution collects data, displays it on central dashboards and, based on predefined threshold values, alerts the responsible parties in case of anomalies. In this way, problems in IT and OT environments can be identified at an early stage and appropriate measures can be initiated.
MXview Security View and PRTG for enhanced security
MXview by Moxa provides a RESTful API and web widgets that allow easy integration of the data collected in MXview into PRTG. This enables centralized, cross-departmental monitoring of IT and OT with a single solution. The information collected by MXview is combined with the monitored infrastructure data of PRTG – ensuring centralized alerting that guarantees a timely response to error messages.
"With Moxa as an experienced partner in the IIoT environment, we are jointly creating the basis for companies to successfully merge their IT and OT environments," says Felix Berndt, Business Development Manager for IIoT and Data Centers EMEA at Paessler. "Using the PRTG role and rights system, dashboards, reports and alerts can be easily set up for the responsible employees. Since MXview also offers various management functions, we enable our customers to have a monitoring strategy in which they have a central overview."
Paessler and Moxa – benefits for customers:
Rapid fault identification through cross-departmental root cause analyses
Central overview of IT and OT environments with user-specific dashboards and alerts
Enhanced security: Moxa MXview Security View checks the security level of all Moxa devices in the network
Free webinar on 24.02.22
In the Live TechTalk, Paessler and Moxa present the possibilities of the joint solution for industrial companies. The experts provide an insight into the advantages of converged IT/OT networks and present their holistic monitoring approach for industrial IT infrastructure.
Registration: https://pages.moxa.com/eu-techtalk-paessler-webinar-EN.html?utm_medium=paid-social&utm_source=paessler&utm_campaign=202202-techtalk-paessler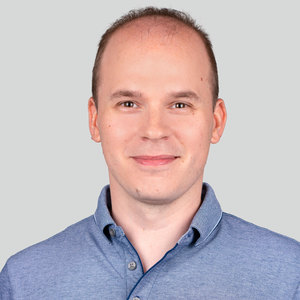 Felix Berndt, Business Development Manager for IIoT and Data Centers EMEA at Paessler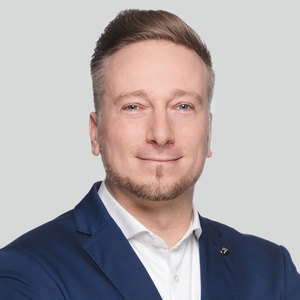 Christian Gügel, Product Marketing Manager – Mxview expert at Moxa
Press Contact
Paessler is working together with several PR agencies around the world. Please send your press inquiries to: